Cute Disney Characters of 2010-2019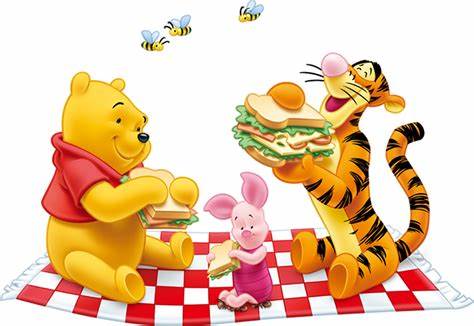 Walt Disney Company is always giving something to go "aww" about. Cute Disney characters always end up stealing the audience's focus and become an Internet sensation. Year after year, Disney manages to deliver cuteness our way through their Animation movies.
Let's take a look at some of the cute Disney characters from the past years.
Cute Disney Characters 2010-2019
2010: Pascal & Maximus (Tangled)
2010 was the year of Walt Disney Animation's 50th film and first-ever computer-animated film. This was when Disnics was introduced to Flynn and Rapunzel, even more important when Maximus and Pascal met. These wacky characters are full of sassy personalities and are hard not to be caught away with their acts. 
2011: Winnie the Pooh & Friends (Winnie the Pooh)
2011 did not see much cuteness from Disney but only the revival of good old Disney characters-Winnie the Pooh. Winnie the Pooh and his pals returned to the theaters with an adventurous series-The Hundred Acre Woods. Also, this was the last time Disney Animation Studios made a hand-drawn full-length animated movie.
Winnie the Pooh and his pals make a classic character that takes center stage with Jim Cummings voiced Tigger and Pooh, John Cleese was the narrator, and Craig Ferguson was the owl. The movie is full of witty humor and a wholesome adventure that every Disniac appreciates.
2012: Vanellope von Schweetz (Wreck-It Ralph)
The year of Princess Vanellope von Schweetz. This crazy little candy racing princess has a squeaky voice that will melt your heart when watching this Disney movie. Her baby-like innocence, when combined with action hero swiftness, makes her an instant favorite of the audience. She connects with the audience with her quirky outcast.
2013: Olaf & Sven (Frozen)
Thanksgiving 2013 couldn't be better than this. We got our favorite reindeer and snowman. Olaf is an innocent snowman walking in, saying, "Hi, I'm Olaf, I Like Warm Hugs". This is when we meet the cute reindeer Sven and a human Kristoff. Sven is a Silent Bob speaking through Kristoff and uses hilarious body language conveying anything else.
Olaf is the most loving and cute Disney characters, melting our hearts with hilarious songs like "in Summer. " Sven also has some brief and hilarious moments, mostly when in battle with Olaf's carrot nose. These two form a close friendship like the two sides of the same coin.
2014: Baymax (Big Hero 6)
Who doesn't love to have a cuddly caring action-packed healthcare professional? Baymax is adorable, lovable, and unarguably one of the most cute Disney characters of 2014.
The movie is dedicated to healing a protagonist's emotional damage when Baymax wears an armored suit to be a superhero. This marshmallow-like round and tender robot have the sickest moves, smoothest voice, and remarkable fist-bumping skills. He is hilarious when on low battery or deflated.
Baymax has a childlike innocence because he is new to the world and spends the movie growing mentally and learning new moves. Throughout the movie, Baymax remains selfless and is always willing to do anything for Hiro. We love this caring buddy.
2015: BB-8 (Star Wars: The Force Awakens)
Let's be honest BB did not get much affection from Disney lovers initially. The robotic beachball was a replacement for R2-D2, which was bought as a ploy to attract the young generation. As it turns out, BB-8 is a character full of personality to fill any void for Space Destroyer.
BB-8 is energetic, spunky, and has better banter with humans than R2-D2. He is agile and has a more cartoon character-like quality. The rote is a comedic relief that does not seem forced like the R2-D2 moments.
2016: Baby Dory (Finding Dory)
The whole Disney world was shocked when Pixar launched the first footage of Baby Dory. Her big pink eyes and cute little voice can melt any heart. It breaks our hearts when she gets lost. Everybody loves Dory, and seeing this happy baby struggle with memory loss won everyone's attention.
Finding Dory was full of cuteness. From giant sea otter parties to meeting Becky in her quirky way. However, in the end, Baby Dory swims her way back to the house.
2017: Baby Groot (Guardians of the Galaxy Vol. 2)
Groot's sacrifice at the end of Guardians of the Galaxy almost brought us to tears. This dancing sapling gave us hope for a new happy life. Guardians of the Galaxy Vo.2 delivered the most adorable creature of the Galaxy. Baby Groot may not be the smartest Guardians, but he was definitely the most cute Disney character. His big eyes and courageous optimism won the hearts of every Marvel fan.
2018: Jack-Jack (Incredibles 2)
Another one of the cute Disney Characters that can steal Baby Yoda's limelight is Jack-Jack. While Incredible-2 aimed at giving a positive message to the budding generation and creating a warning against the media elites. Instead, it became all about Jack-Jack antics with a little bit of Mrs.Incredible action thrown in.
Jack-Jack is a rambunctious and cookie-obsessed super baby in the Pixar Universe. From demon level, tantrums to teleportation, Jack-Jack is truly hilarious and super adorable, far exceeding Incredible 1.
2019: "Baby Yoda" (The Mandalorian)
Disney loaded us with lots of cuteness this year, but nothing compares to "The Child" or "Baby Yoda." He is one of the cutest Disney characters which came out in the year 2019. This new creature of the Galaxy is streamed from the movie "The Child" and paved the way directly into our hearts. Baby Yoda has taken over the Internet by storm. 
Final Words:
Disney never fails to amaze us with cute Disney characters. Every year someone new comes along and wins over our hearts. Which Disney character do you find the most adorable? Let us know your answers in the comments below.