When Is Dexter Season 9 Release Date?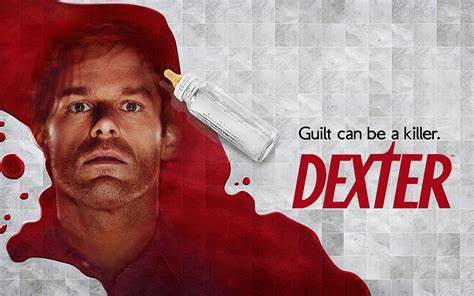 Our favorite show Dexter is back with a new season. Dexter season 9 will continue the story of our most loved serial killer/ forensic analyst this fall. The show will pick up right where it left and Michael C. Hall is reprising the role of Dexter. If you want to know everything about Dexter season 9 release date, trailer launch, and new cast addition, then keep scrolling down.
Showtimes have released many trailer teasers revealing the whereabouts of Dexter. Also, there is news that Jennifer Carpenter will reprise as Dexter's sister. Since Deb was killed in the finale episode, we will have to wait for how it all happened in Dexter's new season. 
Dexter ran from 2006 to 2013, revolving around a titular character working for Miami Police Department by day and hunting criminals by night. Dexter fakes his own death in the series finale and becomes a lumberjack in Oregon. The need for a finale episode was highly criticized by show fans. Fortunately, we have a new season of Dexter on our way to continue the story. 
Dexter season 9 release date
The official release date of Dexter season 9 has been set to Sunday, November 7 by Showtime.
The network said that Dexter is a special series for both the channel and show fans. This show helped to create a breakthrough for the network many years ago. The channel will take creative trunks and revisit unique characters to keep the brilliance of the show alive.
Dexter's new season revival has been known for quite some time now. It was first announced in October 2020 with the official news of Clyde Philips returning as showrunner. Philips left the show halfway through the series and according to many people this is when the show started to gradually decline. The production of Dexter season 9 started in February.
Dexter season 9 trailer
On July 25 during Comic-Con, Dexter season 9 dropped the first full-length sneak peek of the official trailer.
Showtime previously released many trailer teasers for Dexter season 9. The first teaser is set in a snowy area of the New York wilderness with a big fire in the backyard. The camera zooms out and we spot Dexter and his reflection against the window. He loops uneasy, despondent. In the bottom right corner of the window glass, there is another reflection of a person wrapped in plastic with duct tape over their mouth and struggling to free himself. 
In the second teaser, Dexter can be seen living under a different name "Jim Lindsay" and working at Fred's Fish. His photo ID is innocuous and would make you believe that he was never a killer.
In the second teaser, Jim/Dexter walks through town and is hailed by many residents with good cheer. But they don't catch him spying a sharp hunting knife in a store window.
In the most recent teaser of season 9, a photo where Dexter is holding his son is tossed into the fire. So do you think father and son will reunite in this season? Just a few more months to go before we find out.
Dexter season 9 cast
Michael C. Hall is playing the lead role in the show as Dexter Morgan. He was a former forensic expert in Miami Metro Police Department and also a Vigilante serial killer.
Jennifer Carpenter will join the cast as Debra Morgan, Dexter's sister. Debra dies in the 2013 series finale, so we will have to watch the show to find out about her appearance.
There are some other additions to the cast as well in Dexter season 9. Some Of them are Clancy brown, you might know him from The Shawshank Redemption. He will play the main villain in the show, Kurt Caldwell.
Julia Jones from The Mandalorian will be the Iron Lake's chief of Police, Angela along with Johnny Sequoyah from Believe as her daughter.
David Magidoff from The Morning Show will play Teddy, who is a shy cop and new to town. Oscar Whalberg, Alano Miller, Jack Alcott, and Jamie Chung will also be a part of the Dexter season 9 cast.
Final Words:
Dexter is one of the most loved and praised shows of Showtime. The channel is returning back with a new limited series, Dexter season 9. Dexter season 9 is officially releasing on November 7 and will welcome you with some new faces in the cast. For now, this is all we know about Dexter season 9, keep visiting our website for more information.