The Best Starbucks Fall Drinks Are Out Now!!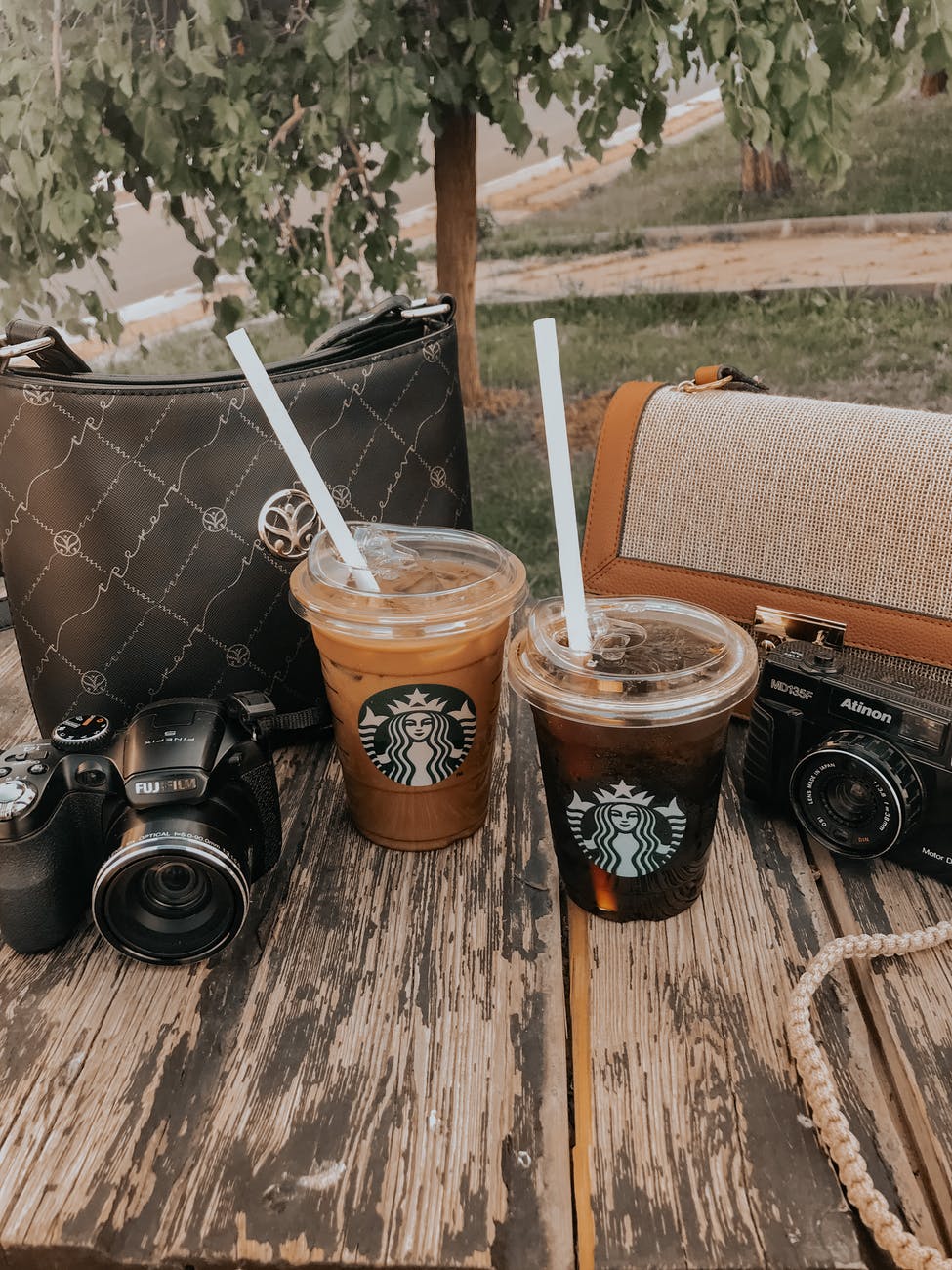 The Starbucks fall drinks are out now. Do you know what that means? We will get good pumpkin drinks. Starbucks just released their fall menu, and it looks like good things are on the way. This year, a new autumn flavor is coming to the Starbucks menu—and it's unlike anything the coffee company has created before.
For a very long time, people have been waiting for Starbucks fall drinks, pumpkin spice, and caramel apple BEVs alike. However, now the wait ends. You can order a Pumpkin Spice Latte or Pumpkin Cream Cold Brew in Starbucks stores nationwide without shame. These are some of the new drinks from the fall menu.
Although Starbucks isn't bringing back the Salted Caramel Mocha this year (gone but never forgotten), it is introducing a brand-new drink, and it tastes like a warm fall hug. So, you can try this new drink at the place of salted caramel mocha.
Keep reading the post to find about all time best Starbucks fall drinks, as well as some recommendations for healthier fall drinks options that include dairy-free and vegan drinks.
Read more- Best Starbucks Iced coffee To try This Summer
There are many types of drinks available on starbucks and all are tasty but the Following is the list of some of the best Starbucks fall drinks, so let's know why these drinks from fall menu are the special ones:
Apple crisp macchiato
Apple crisp macchiato is one of the most famous drinks from Starbucks new fall menu. It contains coffee with apple pie flavor, it smells so good and tasty.
Just like all the macchiato, there is also a base of steamed milk with espresso shots poured slowly on top and contains brown sugar apple syrup, caramelized spiced apple drizzle on the top.
Also, if you are allergic to milk, you can get it in sugar syrup.
Pumpkin spice latte
When it comes to the best Starbucks fall menu, the pumpkin spice latte always is the GOAT. It is made with pumpkin spice syrup, a shot of espresso, and the steamed milk of your choice. To make it lighter, you can opt for non-fat milk.
Also, if you want something to eat, something pumpkin spice latte, then you can try the pumpkin cream cheese muffin or pumpkin scone from the Starbucks new fall menu.
Pumpkin cream cold brew
For a very long time, Starbucks stopped making pumpkin cream cold brew, but now they are again starting to make it. So, you can enjoy this amazing Starbucks fall drink.
It comes with the cold foam on top with an off cold brew flavored with vanilla syrup. However, according to your taste, you can make changes in the drink like; if you want hard, then you can have a shot of espresso, or if you are on a diet, then you can avoid cold foam.
Cinnamon Dolce Latte
Many people do not like cinnamon, and if you are one of them, then you should try this amazing drink from the Starbucks fall menu; it will change your taste, and you will probably love it.
It is made up of alt-milk, which is low in calories. So, if you are fitness enthusiastic and want to stay fit, then this cinnamon dolce latte is the best Starbucks fall drink for you; it will give you energy and obviously a good taste.
Pumpkin hot chocolate
If you are looking for a drink without coffee, then pumpkin hot chocolate can be the best choice in Starbucks fall drinks.
This tasty pumpkin hot chocolate is made with pumps of pumpkin syrup with hot melted chocolate (white chocolate). You can also add nonfat or non-dairy milk to your pumpkin hot chocolate.
Caramel apple spice
This amazing drink is from the Starbucks fall menu and secret menu. As it is from a secret menu, you can have it according to your choice and taste.
Caramel apple spice is made up of steamed apple juice together with cinnamon dolce syrup. Also, it contains whipped cream and caramel sauce and tastes like apple pie in the drink.
For low calories, you can skip the whipped cream and caramel sauce.
Chai latte
Add a splash of classic chai to your amazing Starbucks fall menu.
The cinnamon, cloves, and other warm spices make this the most special one among all the fall menu. It is made up of delicious coconut milk. However, you can have it made up with any milk or alt-milk according to your choice and taste.
Starbucks Maple Pecan flavoured coffee
Cost: $7.99
To enjoy Starbucks like coffee at home, you can buy Starbucks maple pecan flavored coffee from the Starbucks new fall menu.
You can buy this flavored coffee from any of the Starbucks or can also have it on the Starbucks.
Starbucks pumpkin spice flavored non dairy creamer
Cost: $5.49
It is the first time Starbucks added spice flavoured non dairy creamer to the fall menu.
This creamer is made with a blend of almond and oat kinds of milk, taste creamier and spicy, just like the original drink. This can be the best choice for the people who are looking for vegan fall Starbucks drinks options.
Read more- Best Natural Energy Drinks To Add A Pep In Your Step
Final words:
Let's add a little different and tasty flavors to your mouth by trying the above-mentioned Starbucks fall drinks.
As we all know, Starbucks is one of the best coffee shops and brand names. Every year it releases its new fall menu, but for the past many years, Starbucks was not releasing its new fall menu, but now they again released its new fall menu that contains many amazing drinks like crisp apple macchiato, pumpkin spice latte, chai latte, and etc. 
So, what are you waiting for? Go and try these amazing Starbucks fall menus and mention which drink you like the most in the comment section. Also, if you liked this amazing post then hit the like button.