Diabetic Friendly Recipes To Curb Your Cravings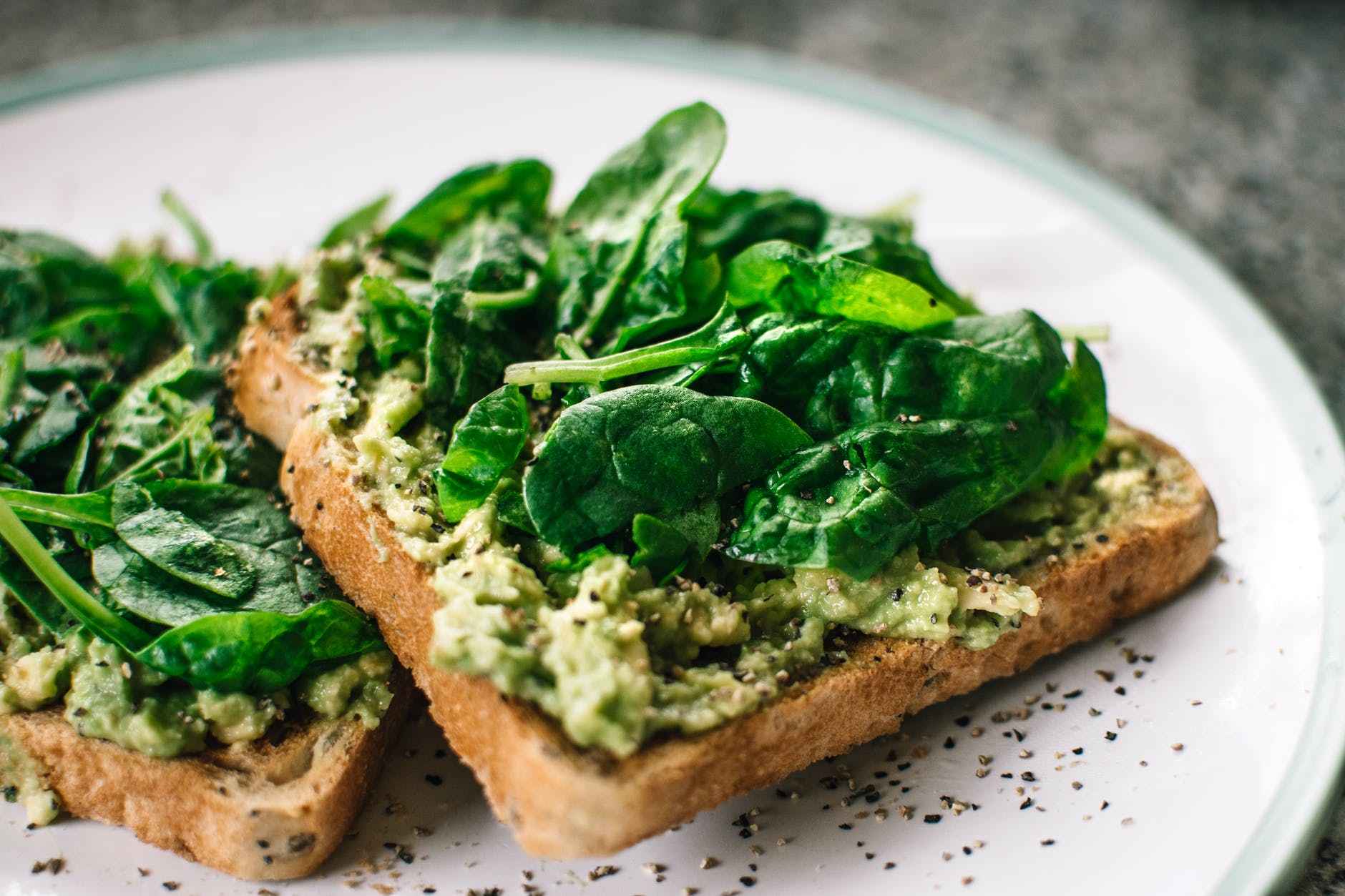 Who says diabetic people have to eat boring food? Diabetic-friendly recipes should be tasty and interesting like any other type of recipe. There is no reason why a diabetic person should eat boring and bland meals.
We are here to save you from tasteless food. We have made a collection of healthy recipes for diabetics. All the recipes are low in carbs and are super easy and quick to make. Plus, they taste delicious. These delectable recipes will meet your diabetic diet needs as well as cur your cravings.
It's time to use your tastebuds!
Caramelized carrots & onions
Looking for delicious diabetic recipes for dinner sides? Well, you are going to love these caramelized onions and carrots alongside your Christmas turkey.
Ingredients
500g carrot, cut into long chunks
50g butter
1 tbsp olive oil
8 red onions, peeled and quartered with root intact
3 sprigs thyme
1 tbsp soft brown sugar
3 tbsp red wine
1 tbsp good-quality balsamic vinegar
Method
Blanch carrots in boiling salt water for 3-4 minutes, drain, and pat them dry.
Take a large pan, melt oil and butter and fry onions, carrots, and thyme for 30 minutes on low heat until golden in color.
Add red wine and sugar, let them bubble for a few minutes and boil off the alcohol. Now add vinegar and cook for 5 minutes until the mixture becomes syrupy. Remove thyme and serve it hot.
You can store it for up to 2 days in an airtight container. Before serving reheat in a pan or microwave.
Spiced carrot & lentil soup
If you love soup, you will love this one even more. This delicious and spice blend soup is packed with iron and low in fat making it one of the best diabetic recipes. This soup gets ready quickly and can also be cooked in a slow cooker.
Ingredients
2 tsp cumin seeds
pinch chili flakes
2 tbsp olive oil
600g carrots, coarsely grated
140g split red lentils
1l hot vegetable stock
125ml milk
plain yogurt and naan bread, for serving
Method
Heat a saucepan on medium flame and dry fry cumin with a slight amount of chili flakes for about 1 minute. Let the cum start jumping and release aromas.
Scoop half of the roasted cumin out in a separate bowl. To the saucepan add olive oil, red lentils, grated carrots, hot vegetable stock, and milk. Bring it to a boil. Simmer the mixture for about 15 minutes to soften the lentils.
Use a food processor or stick blender to whizz the soup and make a smooth consistency.
Season as per your taste and add plain yogurt before serving. Sprinkle toasted spices on top and serve with plain naan on the sides.
Turkey & parsnip curry
We have the best diabetic recipes for dinner post-Christmas. This diabetic meal recipe is full of flavor and is super easy to make.
Ingredients
2 tbsp vegetable oil
500g parsnip, peeled and cut into chunks
2 onions, thinly sliced
400g can chopped tomatoes
5 tbsp Madras curry paste
150g pot low-fat natural yogurt
500g/1lb 2oz boneless cooked turkey, cut into chunks
cooked basmati rice , to serve
Method
Heal oil in a large saucepan over medium heat. Add onions and fry for about 10 minutes until they turn light brown and soften. When onions are done, add parsnips and stir nicely.
Now mix in curry paste, add tomatoes and a little salt then stir well. Add 1 ½ canful of wanter and bring the curry mixture to a boil. Turn down the flame, cover with a lid, and simmer for 15-20 minutes. Let it cook until parsnips become tender.
Now mix in turkey chunks and cover the pan again. Simmer the curry for 5 minutes to heat the turkey properly.
When done remove them from heat. Swirl in yogurt and serve along with basmati rice.
Easy Protein Pancakes
Who doesnt like freshly made pancakes for breakfast in the morning? We have appetizing diabetic breakfast recipes for you. These protein-packed, easy to make pancakes are not only delicious but super healthy and perfect for diabetic meals. The pancakes will get ready within 10 minutes. Start your day right with an easy diabetic recipe for your breakfast.
Ingredients
½ cup uncooked oats
1 scoop vanilla protein powder
3 egg whites (130 g)
½ tsp. baking powder
1 oz. blueberries
1 tbsp. Stevia in the raw
Cooking spray
¼ cup of water
Sugar-free syrup
Method
In a blender put all the above-mentioned ingredients except sugar syrup and cooking spray. Blend to make a smooth paste.
Heal a large pan over low-medium heat and coat with cooking spray.
When the pan is hot enough pour pancake batter and spread in a thin layer. Cover the entire pan evenly.
Cook pancakes for about 1 minute and flip the sides. When done keep it aside.
Keep repeating the process until all the pancakes are made. Drizzle sugar-free syrup on top of the pancakes and serve with fresh berries of your choice.
Whipped Cottage Cheese Breakfast Bowl
If you have not tried whipped cottage cheese, what have you been doing? This cottage cheese bowl is topped with hazelnut, coconut flakes and berries and is one of the best diabetics breakfast recipes to start your morning. And as you know starting your day with something healthy sets your mood for the whole day.
Let's dive into the recipe for a bowl of healthy goodness.
Ingredients
½ cup low fat or fat-free cottage cheese
¼ pomegranate
¼ cup blackberries
½ ounce. unsweetened coconut flakes
1-ounce hazelnuts
Method
Pulse cottage cheese for 2-3 minutes in a food processor until smooth and creamy.
Remove seeds from the pomegranate and use them for toppings. You can also toast hazelnuts and coconut flakes in a small skillet for 2-3 minutes over medium heat.
Serve it as soon as it gets ready. You can also store it in the fridge for 24 hours.
Chocolate Chia Seed Pudding with Almond Milk
These delicious diabetic-friendly dessert recipes will become your favorite. This almond milk with chocolate chia seed pudding requires only 5 ingredients and can be made in one bowl only. This low-carb, gluten-free, and vegan treat is super scrumptious.
Ingredients
1/2 cup chia seeds
1 1/3 cup unsweetened almond milk
1/3 cup cocoa powder
4 tbsp. Stevia
3/4 tsp. sea salt
Method
Take a large mixing bowl and whisk sea salt and cocoa powder together. Mix in stevia and chia seeds.
Pour almond milk into the bowl and stir nicely to combine. 
Cover it well and keep it in the refrigerator for a minimum of 1 hour or you can also keep it overnight. 
Read More- The Best Diabetic Friendly Foods
Healthy Vegetarian Spinach Rolls
If you are vegetarian then this spinach rolls diabetic meal recipe is perfect for you. These are super filling and savory with the right amount of spice to add the flavor.
Ingredients
16 oz. frozen spinach leaves
3 eggs
¾ cup parsley
2 oz. carrot
1 oz. low-fat mozzarella cheese
2½ oz. onion
4 oz. fat-free cottage cheese
¼ tsp. chili flakes
1 cloves garlic
1 tsp. curry powder
Cooking spray
1 tsp. salt
1 tsp. pepper
Method
Preheat the oven to 400 degrees celsius.
Thaw the spinach nicely and squeeze out excess water. You can also microwave the spinach for a minute or two.
Take a mixing bowl and mix 2 eggs, spinach, salt, garlic, mozzarella, and pepper.
Line a baking sheet with parchment paper and spray some cooking spray. Transfer the mixture onto the baking sheet and spread it flat and even.
Bake the mixture for 15-20 minutes and keep it aside to cool. Dont turn off the oven yet.
Chop some parsley and onion and grate carrots.
Take a large skillet and spray cooking oil to fry onions for not more than a minute. Add carrots and parsley to the pan and let the mixture simmer for about 2-3 minutes
Now it's time to add curry, cottage cheese, chili, pepper, and salt. Mix them briefly.
Turn off the flame and now add an egg and mix everything together.
Spread the filling all over the center of cooled spinach.
Now carefully roll the spinach with filling inside and bake for 25 minutes or so.
Take out the rolls when cooked and keep them aside for 5-10 minutes. Let them cool down and cut into equal-sized pieces. It's ready to be served!