Cool Dreadlocks Hairstyles For Women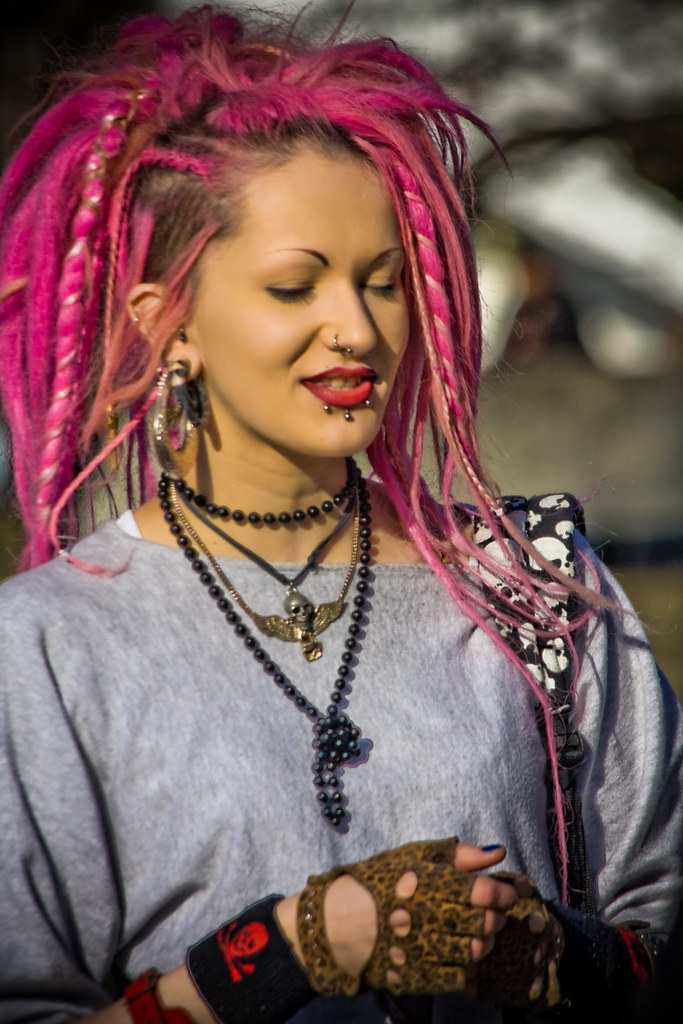 Willing to get a new look? We have a great suggestion for you to try the popular deadlocks and reveal the new you.
Dreadlocks are also known as locks, dreads, or jata. Dreadlock means locking or braiding of hair.
In ancient times many people, especially Sadhus of Greece, kouros, sculptures did not wash and clean their hair, due to which the hair became hard and sticky and turned as a tight braiding hair. Many kings used to lock their hair with hair jewelry while going for wars. According to the old myths, the people with dreadlocks were considered to have strong and bold personalities. 
Nowadays, dreadlocks are in trend on social platforms; many people go to saloons and get dreadlocks because they are the most iconic hairstyles and are very easy to maintain. They do not damage the scalp of the natural hair; as It maintains moisture in hairs.
The procedure of getting locks takes around 1-1.5 years to fully complete.
Some trending dreadlocks hairstyles are:
Long dread style
If you want to get a long dread style, you must wait for a long time until your hair reaches shoulder length, but if you do not want to wait, you can use hair extensions braided in your natural hair.
It is very hard to maintain a long dread style because the hair becomes so tight and frizzy and becomes difficult to tie up.
Short dread style
The dreadlocks hairstyle is among the most versatile natural hairstyles for ladies.
Nothing is cuter than a short dread style! These locks have a sassy quality as a bob cut but are hard to maintain.
The best thing about this style is that it does not require any style or volume of hair.
Medium dread style
Tight and thin dreadlocks look awesome when they are grown to medium length. It gives a polished look and an elegant feel.
If you are afraid of thick, heavy dreads or hard acre, then medium dread style is the best option for you. It is also a great style for showing off subtle hair accessories, like rings and shells.
Wool dreads
Wrapping locks with a cloth or any accessory is the best option to protect hairs from frizziness and direct sunlight. wool is a serious dread style, can be in any color with natural tones like brown, black, and white.
Wool dreads are heavier as compared to other types of locks; it becomes heavier when wet that is why this style does not require a daily wash.
Read more- Everything You Need To Know Before Getting FUE Hair Transplant
Yarn dreads
The purpose of yarn dreads is the same as wool dreads. However, "yarn" refers to thread, and wool refers to clothes.
So, the people who do not want to use wool can go for yarn dreads.
Crinkle dreads
It is the cutest and quirky twist for dreadlocks. The process of these locks includes a mermaid style or, can say, wavy look.
If you want your dreads in crinkle shape, then you can use the following steps:
Wet your locks
Tie an elastic rubber on everywhere in locks
Leave it for overnight
The next day, untie all the rubbers
Gently comb the locks
And you will get crinkle dreads
Cornrows and dreadlocks
Cornrow is an iconic style, famous at the time of the 90s and again coming in trend. Cornrows are made with scalp hair just like rows.
After cornrows get crinkle dreadlocks in the bottom of the hair.
Bohemian dreads
Dreads are already associated with natural beauty and spiritual vibes, so why not choose bohemian dreads style.
This type of style is all about creating a relaxed and earthy feel. You can use any type of fashion jewelry in it.
High top dreads
These dreads look like a cool boy haircut, with small dreads and big jewelry.
High-top dreads can be styled in any type you like.
Soft dreads
Not every dread hairstyle is about an edgy attitude. Soft dreads are delicate, feminine, and understated.
It is the best way if you do not want locks, but you want your hair to look like locks.
Read more- Simple Ways To Curl Your Hair Without Heat Appliances
Final words
Dreadlocks are in fashion from ancient times and trending in the current time as well. They give a cool and awesome look, which is why many people are now gravitating towards dreadlocks. 
Also, there are many types of dreadlocks like long dreadlocks, short dreadlocks, wool dreads, crinkle dreads, etc. so you can choose any type which will suit your personality.
If you like the post, go and get cool and stylish dreadlocks fast and mention your favorite type of dreadlock in the comment section.