Best Heavy Duty Camping Chairs For Camp Trips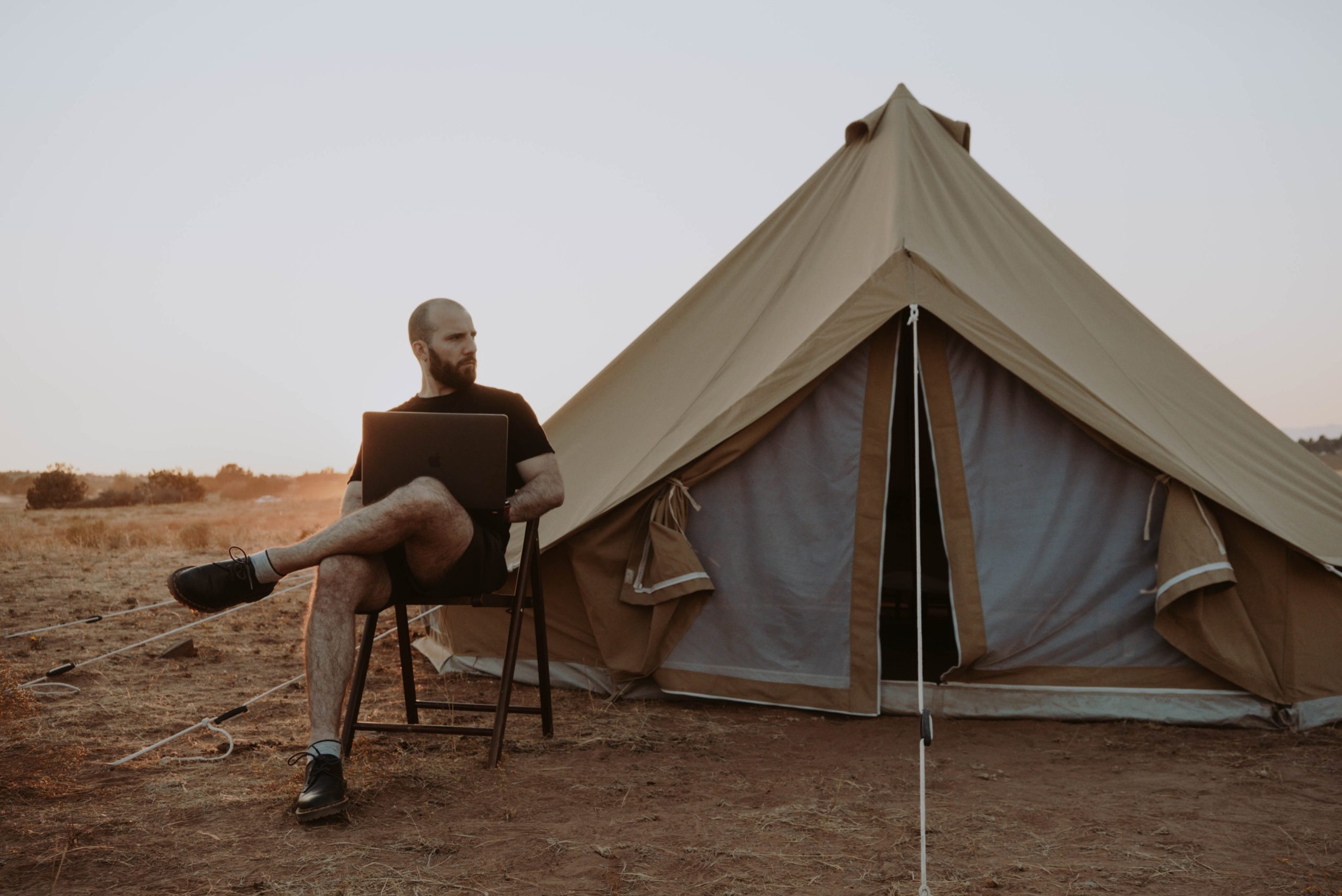 Whether you are a backpacking, car camping or concert-going type of person, carrying a portable camping chair is essential. There is nothing better than sitting on a comfortable chair and enjoying the view of nature in all its glory. Not all camping chairs are made equal; this is why we have come up with a list of the best heavy-duty camping chairs that will last you a long time.
Best Heavy Duty Outdoor Camping Chairs
ALPS Mountaineering King Kong Chair
We have kept our favourite oversized camping chair on the top of the list. Made with strong polyester fabric and sturdy metal frames, and large dimensions, this chair is perfect for even the most demanding camper.
Let me warn you; this is not the kind of chair you can tag along for hiking because it weighs 13 pounds. However, you get plenty of support and space that you crave for during camping.
The seat is over 24 inches wide and gives the feel of a lazy boy rather than your average camping chair. ALPS King Kong chair has a seating capacity of upto 800 lbs, and even a gorilla can sit on it without making it squeak.
Like any other product, this camping chair comes with its own flaws. People complain that the middle part of the seat is too low, which puts pressure on the back and legs. However, this can be easily fixed, using pillows etc. and is not a dealbreaker yet for the most comfortable camping chair.
Read More- Best Outdoor Solar Shower Bags For Camping
Coleman Portable Camping Quad Chair With 4-Can Cooler
Coleman is one of the best heavy-duty outdoor camping chairs with good quality and affordability. This is also the most comfortable camping chair and lightweight compared to the ALPS chair but comes with a smaller capacity.
The Colemon camping chair weighs 7.75 pounds, almost half the weight of ALPS, which also makes it a portable camping chair. The best part is that it comes with a cooler with a storage capacity of 4 cans, so you always have a fresh icy drink handy.
Kijaro Dual Lock Portable Camping And Sports Chair
You do not need whistles and bells to make good products, sometimes doing a few things right can do the trick, and this chair is a testament to this statement.
The Kijaro camping chair features a breathable mesh and is a great addition for hot summer days. This also supports a dual lock system allowing quick assembly and disassembly of chairs with a simple push-button. This feature is perfect if you do not wish to mess around and sit while sipping your cold drink. This chair is a little higher at 45.7 inches and is suitable for tall people.
KingCamp Camping Chair
If you are bored of old chair designs, then how about trying this oversized moon sauces-shaped camping chair? If you like to lounge around, then this chair is perfect for you. It features all-around padding and is 33 inches wide to fit even the largest outdoorsmen.
The KingCamp chair comes with unusual accessories like cup holders, packets, and so many others. People mostly bought this chair for their dogs who do not like sitting on cold floors.
One downside of this outdoor camping chair is that it is available in 3 colours, so you have limited options. Otherwise, this is a great portable camping chair for every camper.
ONIVA – Big Bear XXL Camp Chair
This oversized and most comfortable camping chair from ONIVA is like a throne. It measures 25×30.5×42 inches with a holding capacity of 500 lbs. The manufacturers knew what they were doing when making this chair.
The height of this chair is not easy to jump out of, which can become a problem at times. The cons of this camping chair are the armrest. It does not come with enough padding and follows a single colour scheme. If you have a big build, this is one of the best heavy-duty camping chairs.
How To Choose The Best Heavy Duty Camping Chairs
Not every camping chair is created equal; every chair has something different. Some are made of cheap plastic material found at Walmart, only suitable for kids. Then there are some folding chairs with a limited weight capacity of 200-300 lbs, making them unsuitable for heavy people.
Heavy-duty camping chairs are sturdier and larger, and comparatively more comfortable. Given the benefit, they are pricier, but the added comfort and support are worth the money.
If you are confused about which chair you should pick, here are some tips to make this process easy for you.
Comfort
Comfort is the most important thing to consider when buying a chair, especially in the case of camping chairs since you will be sitting and cozying up for a long time. 
Many factors decide the comfort factor of a chair. The first is the amount of padding-it always better to have more padding. Most high-quality camping chairs come with a lot of padding.
Back support, armrest also play a crucial role in how you feel after sitting for a longer duration in a chair. Buy a chair that features a special design for neck and back support.
Maximum Capacity
One of the most important things when buying a camping chair is maximum capacity. Even if the chair is comfortable but cannot support your weight, then it is of no use.
Most heavy-duty camping chairs cannot support your weight effortlessly and have a maximum capacity of 300 lbs. Some companies boast a maximum capacity of 800 lbs while other chairs fall in the middle.
Always buy a chair with maximum capacity as it can easily support your weight, so you do not have to worry about falling or breaking the chair.
Durability
Normal cheap camping chairs are made of low-quality materials and are hard to last even one summer. On the other hand, the best heavy-duty outdoor camping chairs are built with durable material to last for ages.
With durable;e fabric and reinforced frame, most chairs can hold upto 300+ pounds easily without squeaking. However, with a sturdy design, you will have to bear the extra weight.
Size & Weight
One biggest downside of heavy-duty chairs is their weight, making them difficult to use as portable camping chairs. When you add other camping gear like tents, utensils, and other items, the weight keeps on adding.
If you are a car camper, this will not be an issue for you but is still considered. On the bright side, added weight means oversized camping chairs with lots of space to cuddle up in and fit every individual.
Extra Features
There are also some additional features to look into when buying the best outdoor camping chairs.
These include
Cup holders
Storage pouches
Carry bags
Mini coolers
Adjustable armrests
The features are not limited to these and should not be a dealbreaker, instead of added perks work like a cherry on top.
Final Words:
We love the ALPS King Kong chair for car campers. It comes with an incredible capacity of 800 lbs and 24.5 seat width to fit even the heaviest individual. This chair is packed with other storage pockets and cup holders as well, which makes it easier to enjoy a cold drink in nature.
Another feature to appreciate is that it is super easy to fold and comes with a carry bag. If you like to go out in the wilderness and enjoy the view in comfort, this chair will be the perfect pick for you. Which of these heavy-duty camping chairs did you like the most? Let us know in the comments below.