Most Beautiful Highways in the World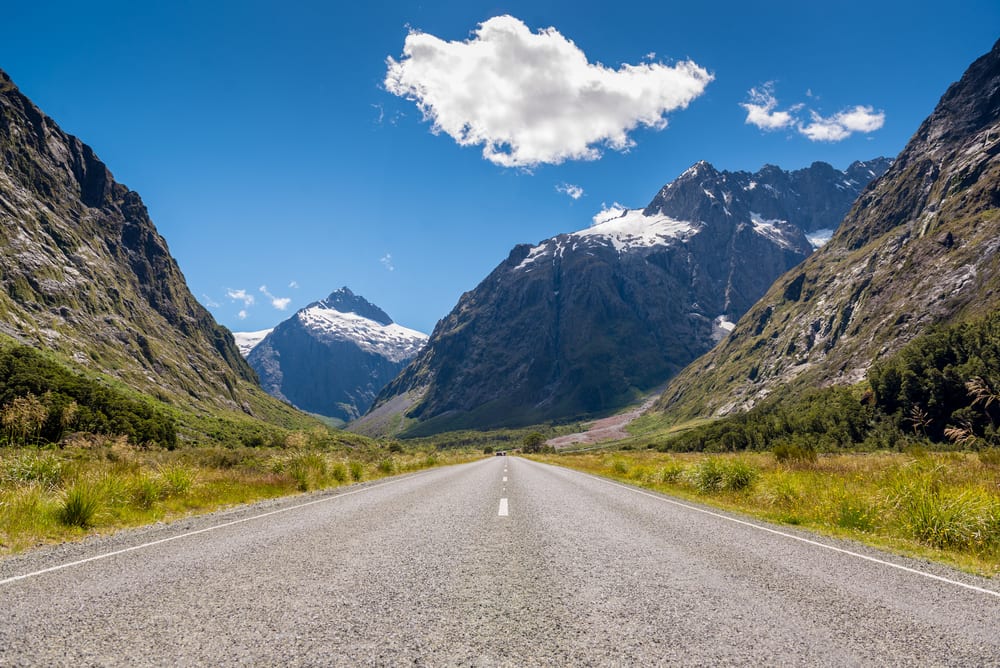 For many people, traveling is a bore. However, anyone who has traveled these most exquisite highways will never forget the experience or the breathtaking scenery they saw on their journey! From ocean views to green forests and waterfalls – there's an unforgettable adventure waiting for you in each region of this world. Check out ten beautiful roads that are perfect if you're looking to start your next vacation off right:
Years ago, before air travel became so commonplace, travelers relied on only limited options such as trains or buses when going from one place to another. Still, now we have some incredibly stunning examples like these 10 best destinations by car trips worldwide where driving can be not just easier than taking public transportation but more scenic too. #1- The Pacific Coast Highway (United States).
1. The Milford Road in New Zealand.
This beautiful 144-mile stretch of road connects Te Anau to Milford Sound, a familiar place if you have watched the "Lord of the Rings." Alongside this popular scenic drive is mirror lakes where Earl mountain can be reflected on calm days–a spectacular view! Travelers stop by just for photo ops at various points along the way, including rainforests and majestic waterfalls and Fiordland National Park, leading to other breathtaking attractions like Queenstown Lakes District or Franz Josef Glacier in West Coast Glaciers. Try visiting these 10 best attractions in New Zealand before it's too late!
2. The Scenic Highway 12 in Utah.
Imagine yourself in a convertible, driving along Scenic Highway 12 with the wind blowing through your hair. The temperature is perfect for enjoying picnics on any of these many scenic overlooks that dot this beautiful roadway.
Imagine you're taking State Route 12 – also called "Scenic Highway" – which stretches 124 miles throughout Southwestern Utah and offers stunning views at every turn! Along this winding road are countless attractions like Grand Staircase-Escalante National Museum, Dixie National Forest, or Anasazi State Park Museum, so whether looking to spend time outdoors or explore history first hand (or both!), SR12 has got it all!
3. The Jebel Hafeet Mountain Road in the United Arab Emirates.
The Jebel Hafeet Mountain Road winds its way to the second topmost peak in UAE. As you drive down this 7-mile long road, the layer of limestones and roads can be seen below your car as it continues up towards the mountain's summit, where restaurants are available for tourists who want a place outfitted with an amazing view that is not too far from town.
4. The Great Ocean Road in Australia.
Australia's Shipwreck Coast is one of the world's best routes. Along this southeastern coast in Australia are restaurants, museums, and some spectacular views- you'll see a massive limestone rock known as the Twelve Apostles. It also passes from Torquay until Warranbool on its way to surfing spots with white sands and azure waters that wash up onto these shores against rugged cliffs, all just waiting for your discovery!
5. The Overseas Highway in Florida.
The Overseas Highway is the US Route 1 and runs for 113 miles, connecting mainland Florida to Key West. It was built in the late 1930s and has been called the "Highway that Goes to Sea" due to its proximity to water. In 1935 it sustained some damage from a hurricane. Still, subsequent restoration efforts ensured travelers could traverse on this route even during sunset hours when you can experience beautiful glittering views of the ocean as well as different islands along your journey through tropical waters.
6. The Stelvio Pass in Italy.
The Stelvio Pass is a renowned mountain pass near the Swiss border in Italy. It was constructed during the 1820s, and it's known as one of the most dangerous routes worldwide with its 60 hairpin bends at 9,000 feet above sea level! The views are spectacular from every angle, but they can be quite deadly because there have been many fatal accidents due to people driving too fast on this steep terrain or not seeing an approaching vehicle around these sharp corners.
7. The Atlantic Roadway in Norway.
Known as the world's most beautiful drive, this breathtaking roadway takes you to Norway's edge. A five-mile journey in Norwegian National Road 64, which leaps from one island to the other. It connects Molde and Kristiansund with its Midwestern part of Norway coastline on either side of a series of fjords deep enough for several cruise ships lined up next to each other. This road was open in 1989 and provides rest areas for tourists to view stunning scenery such as soaring mountainsides or majestic waterfalls along cliffs plunging into turquoise waters below them!
8. The Cabot Trail in Canada.
The Cabot Trail is a twisting, 185-mile drive through some of the most picturesque scenery in Nova Scotia. As you wind your way around northern Cape Breton Island's edge, dense green forests on both sides give way to stunning shades of red and orange as fall sets it leaves ablaze with color. You'll find plenty of places for food along the route – from cafes serving up hearty breakfasts or burgers by day to restaurants offering freshly caught fish to cook right before your eyes at night. The trail also offers trails for hiking and snowmobiling, so whether you prefer an active family excursion during daylight hours or want something more relaxing after sunset, there are endless possibilities available when exploring these mountains' ruggedly beautiful landscape!
9. The Col de Turini in France.
The hair-raising roads of Alpes-Maritimes in France are often the most dangerous mountain road in Europe.
The famously treacherous and perilously narrow curves that wind throughout this region can be terrifying for those afraid of heights or who have difficulty navigating tight spaces. This is a danger zone where car accidents frequently happen with fatal consequences, such as when an American tourist crashed her vehicle into the retaining wall after becoming disoriented from being on high altitude drugs while driving, which left three other people dead, including children she was traveling with the back home before crashing through barrier walls and plunging down ravine below near Sospel at 1200 meters above sea level. The Monte Carlo Rally has taken place here since 1953 but perhaps not surprisingly it.'
10. The Ruta 40 in Argentina.
Ruta 40 is the longest roadway in Argentina, and it stretches from Puna to Cabo Virgins. The road passes through 236 bridges, 13 great lakes, 28 major rivers, 20 reservations & national parks. It reaches up 16000 ft into the air with dirt roads that branch off, which can be traversed by drivers who want a more remote experience of this time-honored route.
Ruta 40 is the longest paved highway in Argentina, spanning over 3100 miles from Punto Arenas down to Cordoba on its east coast–the distance equivalent of driving around South America twice! Along Ruta 40, many different climate zones are going as high as about 6599 feet above sea level, but people live comfortably here, using agriculture for their