Best Clubs in Vegas for Wildest Partying and Clubbing Experience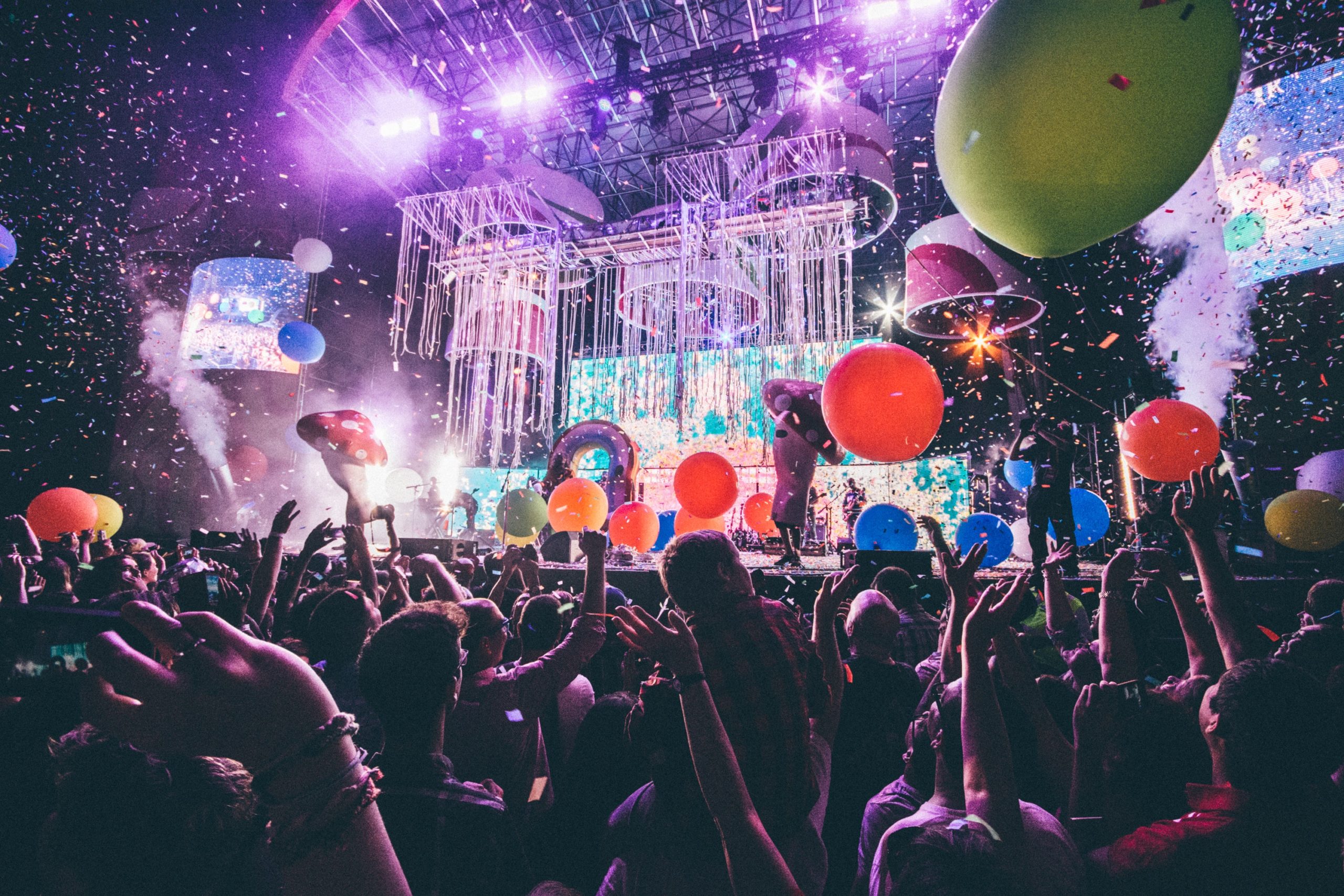 Las Vegas is a paradise for party lovers. The city is popular across the globe for its magnificent nightlife. Vegas has everything from a bright skyline to super-luxury resorts to superb pubs to world-famous clubs. There are endless clubs and casinos in Las Vegas, which will make it difficult for you to choose the best one. So, we have rounded up a list of the best clubs in Vegas to help you have the best party experience.
Best Clubs in Vegas
Las Vegas is famous for its party life and casinos. It is one of the best bachelor party destinations and attracts all types of party lovers. Las Vegas is the city that never stops partying. The parties begin here at night and continue till the morning. Moreover, in the morning, you can find super-cool pool parties across the city.
In Las Vegas, people move super quick from partying inside at night to the poolside as soon as the sun comes up. If you are in the mood of partying, then here are some of the best clubs in Las Vegas you should visit.
Hakkasan
If you are a true party animal, then you must have heard of Hakkasan, and if you have not heard about it yet, then you are missing out a lot. It is one of the best clubs in Vegas, and it is the place that all other clubs idealize.
This three-level club has its own valet, restaurant, and mesmerizing night show. It has been around since 2013 but is still keeping everything fresh with a new grid. The main room of this club is filled with the largest kinetic light installation in the world. It is a spectacle of changing colours, lights, and imagery that adds uniqueness to the sets by EDM headliners.
There is a small lending club downstairs which hosts open-format DJs. Moreover, there is Hakkasan Restaurant which is a fine dining place and has direct access to the club. If you have a VIP table reservation, then you can also take advantage of the free valet. This place is a must-visit for you if you want to party like there is no tomorrow.
Marquee
Marques is present at The Cosmopolitan, which itself is a giant nightclub. This place has a pool deck and three distinctive rooms. It allows you to choose your unique party experience. If you want to party hard, then you should opt for the main room with an elevated DJ booth. You can also hang by the pool to soak in the beautiful lights of Las Vegas.
Then there is Boom Box, which is a cocktail lounge. It is a private and intimate place. The club has a Library that has bookshelves, a fireplace, and a pool table. The library is way too cool and a perfect place if you want to spend some alone time. Make sure to keep your maps with you as you can easily get lost in this mesmerizing place.
Omnia
When it comes to choosing the best Lag Vegas clubs, then you can never go wrong with Omnia. It was opened in 2015 but still gives the feel of a new club with a rooftop that gives a killer view. On Friday nights, Calvin Harris plays the sets, and Tiesto also stops here often.
The main room of this night club is modelled after the Metropolitan Opera and is popular for its huge chandelier of 22,000 pounds. It hovers above the amazing dance floor. The chandelier was designed by keeping the Instagram feed in mind. The velvet curtains, mirrored panels, and the giant chandelier make Omnia a mesmerizing sight.
Kaos
If you want to party like an animal, then Kaos is one of the best Vegas nightclubs. It is an indulgent party spot that makes perfect use of its pool deck. Kaos is not only a nightclub but also a day club that has everything from an expansive pool deck to an indoor dance floor.
At the centre of the club, there is a 65-foot-tall bronze statue of a headless naked figure. Kaos has invested heavily in its headlines that include Marshmello, G-Eazy, and Cardi B. If you want to avoid the long security lines and cover charge, then you can book a brunch reservation at the Green St. Kitchen. The place overlooks the club and provides direct access to its guests to the party at the club.
Jewel
Jewel, as the name suggests, is actually a Jewel when it comes to partying. It is also created by the Hakkasan Group, which created Omnia and Hakkasan. This club is a little smaller as compared to the other clubs in Vegas but has more energy and an ultra-modern party atmosphere.
The illuminated staircase is the most attractive feature, which makes it one of the best clubs in Vegas. Moreover, it has LED video effects present near the stage, which makes it more attractive. There are five large VIP rooms, and each has its own theme. Each week Jewel has a mix between EDM, hip hop, live stage concerts, and open format. Trust me; this place will make you groove on its dance floor.
Tao
If you are confused about what type of music you want, then Tao is the best nightclub in Vegas for you. This one is a 12,000 square-foot gorgeous space featuring Asian-inspired decor. The place has multiple rooms which play different music, which can easily hype you. You can catch a groove on EDM and then move to the next room to dance on hip-hop beats.
Moreover, if you feel like refuelling, you can head downstairs to the famous Tao restaurant present below the club and have some delicious lobster wonton or tuna. Some regular DJs at the place include Justin Credible, Vice, and Chuckie.
Light
If you want to enjoy a true nightlife experience, then Light is one of the best clubs in Vegas. This Las Vegas club combines awesome acrobatic acts on the ceiling and incredible technology. Every performance of all the acrobats is aligned with the night's theme, including the lights and DJ's music. It results in an otherworldly experience which makes this club different from the other best nightclubs in Vegas.
This club will give you a new feel every time you visit it. It has something that no other club in Vegas offers. It attracts the best DJ talents, which adds to the uniqueness of this club. You can expect to see Axwell, Krewella, Sebastian Ingrosso, and many others. The acrobats, the cocktails, and the lighting will give a lifetime experience that you will love.
XS
The club has various areas, and they all include the glamour and glitz Las Vegas is famous for. Whether you choose to part outside at the poor or inside at the floor, you get to groove on the vest of top DJs like David Guetta and The Chainsmokers.
There are multiple bars at the club that offer perfectly made cocktails. Order drinks at XS, and you will see the level of excitement this club can offer you. On Sunday nights in summer, the club turns the outdoor area into a pool party. There is a rotating DJ booth that separates the outdoor pool deck and the main dance floor. It also has 170 VIP tables and a cabana to provide you with the most amazing experience.
On the Record
If you want some playful retro vibe, then this is one of the best clubs in Vegas for you. It is a glorified lounge decorated using vintage concert posters, a fireplace in the centre area and a DJ booth that looks like a Rolls Royce.
The outdoor patio of this place has a British Double Decker bus that serves drinks, and that's not it. There are also karaoke rooms, and each one is set according to a different decade, so you can choose the best one for you. In addition to this, there is a speakeasy-style bar in which the main focus is on cocktails.
Encore Beach Club
If you love pool parties where you can swim day and night, then this one's for you. It is one of the best clubs in Vegas that hosts amazing pool parties. The dress codes at this place are beyond relaxed. It has a small indoor area, but the best feature of this place is its expansive pool deck and beautiful towering palm trees.
The popular headliners of this club include the Chainsmoker, DJ Snake, and Kygo. There are sufficient bars, cabanas, and also a few blackjack tables to make things more interesting here.
Final Words
There is no other city in the world that features 24-hour gambling, giant events, magnificent stage shows, decadent parties, great food, and superb strip clubs. If you want to party hard, then the best clubs in Vegas are a must-visit for you. Tell us about your favourite club by dropping a comment.