Top Bachelor Party Destinations For a Perfect Trip Before Your Wedding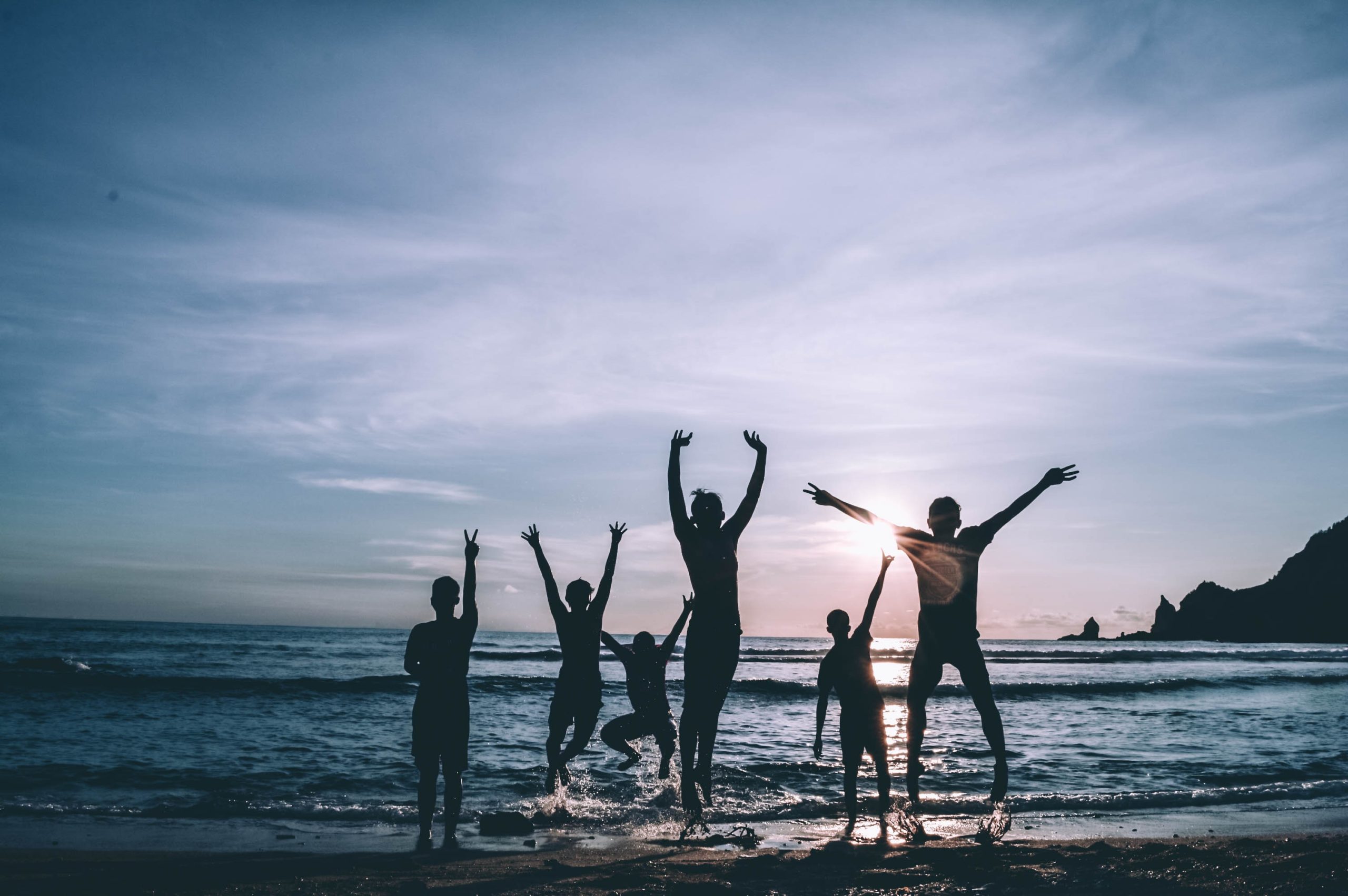 Whether it is an arranged marriage or a love affair, everyone gets excited when getting married. A marriage is a lifetime commitment, and as the wedding comes closer, it is normal to get overwhelmed with a lot of feelings like stress, excitement, happiness, and nervousness. If you are feeling the same way, then you should have a bachelor party with your friends to get relaxed. We have rounded up a list of the best bachelor party destinations you should visit before getting married. 
Read More – Hawaii Tourism – Best Places to Visit in Hawaii for Endless Fun
Best Bachelor Party Destinations
A bachelor party is considered a guilt-free legal pass to celebrate your single days and get the most out of them. One last party with your friend at some amazing bachelorette destination is a must to spend some quality time with your loved ones. Here are the best places for your bachelor party.
Rio De Janeiro
The lively nightlife scenes of Rio De Janeiro attract millions of tourists every year. This place is full of liveliness and energy, which will give you an unforgettable experience. You can find a number of discos, pubs, bars, and casinos at this place. The actual nightlife scenes at this place do not start before 11:00 pm at night, and they continue till sunrise.
Rio is popular across the globe as an amazing bachelorette destination for its lively bachelor party places, live music destinations, and perfect nightlife.
Thailand
When it comes to the best bachelor party destinations, Thailand is on the top. If you are a party animal and want a hardcore party, then you should visit this bachelorette destination with your friends. There are various party options in this country, like Bangkok, Koh Phan Gan, and Pattaya.
Bangkok's nightlife will make you go crazy, and it attracts thousands of tourists every year to this country. Moreover, you get to explore here the dense forests, pristine beaches, different cuisines, and drinks. You will get everything here from night markets, theatrical shows, beach parties, and clubs, which makes it the best place for bachelor parties.
Miami
This bachelor party destination is the capital of Latin America and is popular for its trendy nightlife. If you want your bachelor party by the beach, then Miami is the perfect pick for you. The city has everything from auto racing to boat shows to wine extravaganzas to art festivals, which will make you fall in love with this amazing place.
The nightlife of Miami has its own charm. The city gives you energy and strong party vibes so that you can party all night. There are various nightclubs, bars, and beaches where you can dance till sunrise, and trust me; you will wonder how you are still awake. If you want to celebrate in clubs, then make sure to pack your best clothes as you will get the entry only if you are well-dressed.
Amsterdam
What do you need for a bachelor party? Bars, fresh beer, parties, food, and parks; this city has got everything. It is one of the popular bachelor party places and has got the most chilled-out vibes across entire Europe. If you are planning to visit Amsterdam for your bachelorette, be sure that you are going to have the most wonderful experience of your life.
Amsterdam is famous for its nightlife, relaxed attitude towards drinks and soft drugs, and red-light district. The city has got spectacular museums to picnic parks, to bustling nightlife. Trust me; your friends are going to love you for choosing Amsterdam as your bachelorette destination.
Ibiza
Ibiza in Spain is a paradise for beach lovers. This place is home to around 50 wonderful beaches and is perfect for an unforgettable bachelor party. If you and your friends are a party freak, this place is a must-visit for you as it has famous DJs lined up throughout the year. In Ibiza, the parties begin when the sun goes down and continues all night.
This place is heaven for night ravers, boho-cool hippies, and everyone who has a thing for partying hard. This place has the best DJs in Europe like Sven Vath et al., David Guetta, and Luciano, which makes it a holy place for the party animals. Trust me; it is the best place for your bachelor party.
Las Vegas
It is one of the best bachelor party destinations and is famous for its super amazing nightlife. With super-luxury resorts and hotels, a bright skyline, and famous world clubs, the city is loaded with fun. There are endless casinos and clubs in Vegas, which will make you fall in love with this city. Many clubs in Las Vegas have the best DJs in the world, like Wynn, Venetian, and many more.
Downtown Las Vegas is the hub for parties and nightlife. Throughout the city, you will find so many clubs, casinos, and bars that it will become difficult to choose anyone. There is no end to the fun you can have at this place, and at the same time, it can make a big hole in your pockets, so be careful.
Prague
The distinct culture of Prague and its nightlife make it one of the best places for a bachelor party. The city is looming with a plethora of choices for people of every taste and age group. It has a wide range of pubs, bars, and cafes. So, it has basically got everything to keep you indulged the whole day.
The venues at this bachelorette destination offer live music, bouncing electro clubs, bars, laid-back cafes, and much more, along with a variety of gay clubs. In this city, you will find yourself dancing on the beats of many locals and international bands. There is no strict dress code in most of the bars at this place, so you can wear dresses as you want; even sneakers and casual jackets are cool.
Barcelona
Barcelona has got everything that you would expect from a European city. It has beautiful markets, mesmerizing churches, epic museums, beaches, and awesome restaurants, which makes it an ideal bachelorette party destination. The center of the city will give you enjoyment, whereas the beaches present near the city will give a perfect party life.
Barcelona is famous for its nightlife activities, and there are various nightclubs, halls, and terraces where you can party hard. The city is famous for its old heritage of local wines and beers that you can find at various bars in the city. Some best places in the city to enjoy nightlife include Poble Nou, Port Example, and the Gracia.
Mexico
Mexico is considered a dream destination for people who love partying. It offers amazing laid-back beaches and big city life. The nightlife options in this city are available for people belonging to different age groups. You can find people flocking to clubs and bars after the sun goes down.
The amazing nightlife of Mexico attracts more than a million visitors. During weekends the nightlife scenes are at the peak, and they start after eight. It is one of the best bachelor party destinations for an amazing and guilt-free bachelorette. Cancun in Mexico offers unparalleled nightlife in a wide range of discos, bars, and nightclubs. Other popular cities of bachelor party include Guadalajara, Puerto Vallarta, and Acapulco.
Goa
It is a paradise for beach lovers and party animals. This city in India is famous for its beautiful sunsets, beaches, and crazy party nights. Goa is a vibrant and fun place, which makes it one of the best places for bachelor parties. The city has got everything from casinos, extravagant nightclubs, beer, and beaches which makes it the party capital of India.
It is a fun-packed bachelorette party destination to visit with your squad. If you love adventure activities, you can enjoy that also here. So enjoy the left days of your bachelorhood with late-night fancy clubbing and adventurous activities.
Colombo
Colombo is one of the amazing bachelor party destinations in the world. It is a coastal city to spend some days just relaxing, partying, and enjoying leisure activities and local food. The nightlife of this bachelorette destination will make you fall in love with it.
Casinos and nightlife are in abundance in this city make it ideal for a perfect night out. Apart from being rich in heritage and nature, this place is a fun gateway, and trust me; you will have the best times of your life here. From clubs to parties to adventurous activities, Colombo has got everything to make your bachelor party perfect.
Boracay
Looking for a place with a lively feel? If yes, then Boracay in the Philippines is the place for you. Nightlife on this island is one of the most amazing things. The place is famous for its cheap accommodations, alcohol, and amazing culture, which makes it a perfect place for bachelor parties on a budget. You can find many beach parties at different clubs and hotels here. This one is a perfect place for night parties, and you can enjoy it freely at this place with your squad.
Final Words
A Bachelor party is your right to have guilt-free fun before your wedding. So make sure to make it memorable by opting for the best bachelor party destinations to have fun with your friends. Celebrate your excitement and get the most out of your single days by partying hard. Do share your experience with us by dropping a comment.