Best Hiking Water Bottle For Next Climb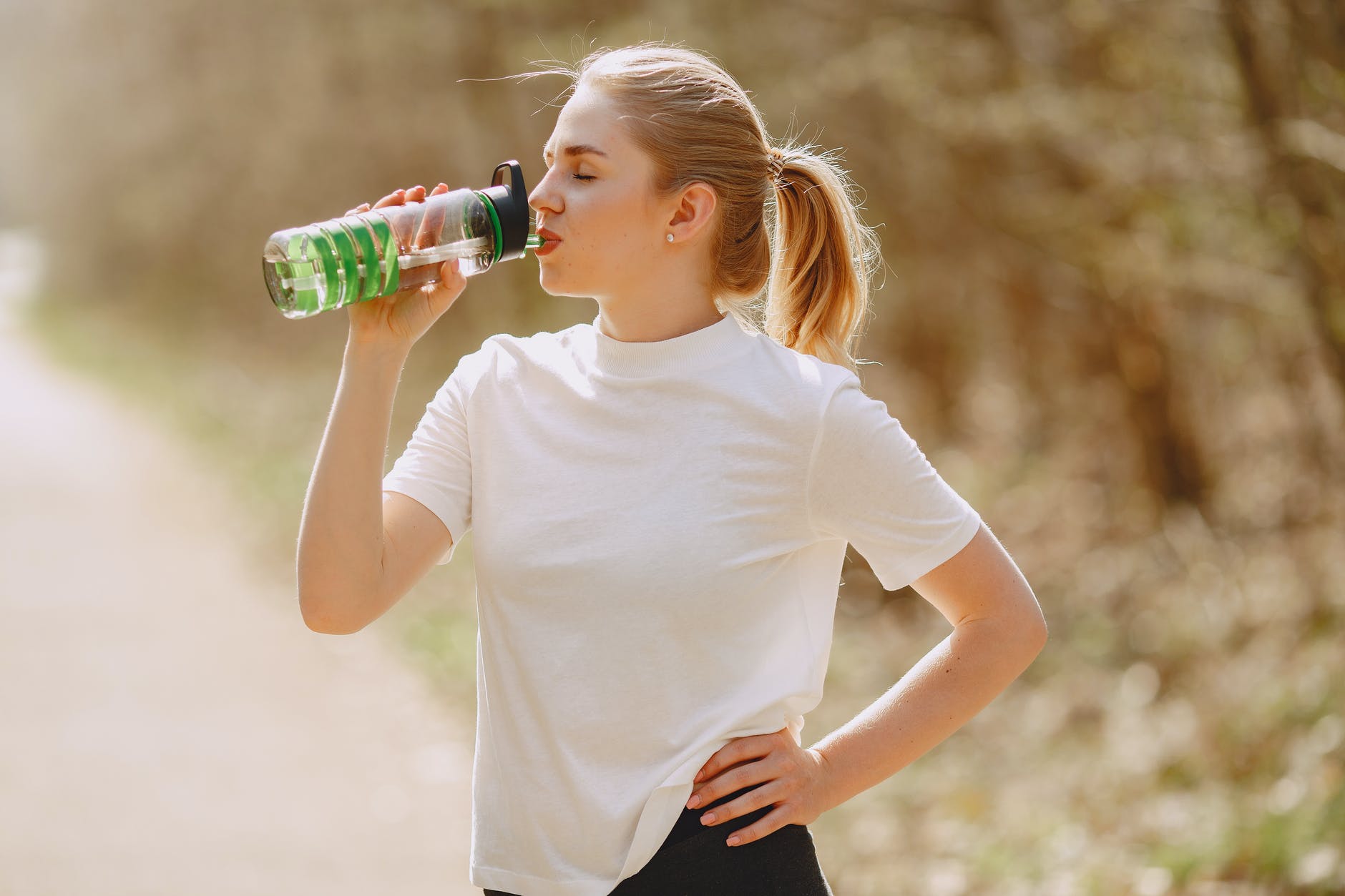 Are you planning a hiking trip with your friends? Wondering which is the best hiking water bottle to carry? Well, keep all your worries to the side. We have curated a list of the best water bottle brands that are hiking-appropriate.
Staying hydrated is extremely important no matter what day has in store for you. Below we have listed some of the best reusable bottles picks for you to carry on your next hike. The list includes a wide range of styles from stainless steel up insulated, hard-sided to classic, something to suit every person's preferences and requirements. We have also gathered some lightweight options for climbers, runners, and backpackers who are weight conscious.
Let's not waste more time finding out some of the best hiking water bottle brands on the market.
Best Hiking Water Bottle Options
Water bottles are nothing new. But rarely do we put much thought into it. Here we have some best water bottle options for your to suit your pocket and personal preference.
Hydro Flask Wide Mouth
Undoubtedly, the best hiking water bottle that checks all the boxes is this big Hydro Flask backpack bottle. It is known for its top-notch insulation, excellent accessories, and eye-catching colors. This Hydro Flask Wide Mouth bottle is the perfect example of versatility and aesthetic. You will enjoy how easy it adapts to almost any need by changing the lid or adding accessories like Flex Sip Lid or Straw Lid, Flex Cap, and even Bottle Sling, to name a few.
With dozens of designs and colors to choose from, the brand keeps launching new colors every year. This insulated water bottle is easier to carry and light enough to make it fit for hiking. This big Hydro Flask bottle is leakproof, dishwasher safe, and is also available in small size options. What more can you want?
Hydro Flask Standard Mouth
If narrow bottles are your style, then again, Hydro Flask backpack bottles have got you covered. This water bottle brand has been a leader in the insulated water bottles market since 2009 when it was first started. This Hydro Flask standard mouth bottle is combined with a high-quality build, excellent insulating performance, friendly design, tough package, and easy-grip function.
One of the best features of this hiking water bottle is the double-wall insulation that keeps your coffee hot and cold. This makes paying $35 for a water bottle worth it. Compared to the wide mouth of Hydro Flask, the standard mouth of this bottle makes it convenient for an on-the-go drink. The narrow body of this hiking water bottle fits easily into the side pocket or cup holders. However, the narrow mouth also comes with its own set of drawbacks. It will make cleaning the bottle a little difficult and also tight to squeeze in ice cubes. Nevertheless, you can never go wrong with a Hydro Flask.
Yeti Rambler Vacuum
Another best-insulated hiking water bottle is from Yeti rambler. If you are looking for something that is top-of-the-line, then nothing can beat this varied type of bottle that Yeti has to offer. People like the subdued color options of Yeti as compared to bright color options from Hydro Flask.
Ramblers are the most durable water bottle of all brands and also comes with plenty of accessories to pair with. It retails for $50 and comes in a variety of styles and sizes to suit different purposes.
Nalgene Wide Mouth
If you are looking for the best water bottle brands in the affordable range, Nalgene is the most ubiquitous water bottle. Its Ultralite range carries the classic looks and trims along with crucial weight for backpacking and hiking.
This hiking water bottle weighs only 3.4 ounces and is one of the lightest hard body bottles on this list. This water bottle's design is simplistic and ideal for stuffing into the side pocket and hiking into the countryside.
With the advantage of its lightweight, you get the disadvantage of insulation. Also, Ultralite bottles are thinner and less robust as compared to much other stainless steel and plastic water bottle brands.
If you can overlook this, Nalgene Ultralite is a great option for regular hikers who consider weight as an important factor in choosing the best hiking water bottle.
Lifefactory Glass 22-Ounce with Active Cap
Plastic bottles often have a lingering smell that does not eradicate easily. Similarly, a stainless steel bottle leaves behind a metallic taste in water. If you hate this, then a glass bottle is the next best option for a scent-free, PVC-free, BPA-free, and taste-free experience.
There is no best glass water bottle other than Lifefactory Active cap bottle in 22 ounces. This bottle's cap has an easy toggle, rotating handle, and silicone cover, which makes the grip easy and the bottle look stylish.
The downside of this bottle is that even though it has a silicone cover, it is not very durable. If you drop a bottle from height, you will have to clean the shattered glass. This bottle is popular because of better-tasting water on long journeys.
Read More- Top Bachelor Party Destinations For a Perfect Trip
Hydrapak Flux
We often carry soft water bottles for storage on our backpacking trips, but have you ever thought of using them every day or hiking? Enter the world of best water bottle brands with this Hydrapak Flux. This bottle rolls up into a small size when empty and springs to life when unfolded, holding its shape properly.
Most soft bottles get floppy when drinking water, but this Flux feels more like a rigid bottle when drinking water. Flux also holds onto the flavors really well, so if you like to use MiO or any other flavoring, this will be the right pick for you. This compact design and low weight make this bottle appropriate for backpacking and hiking trips.
Platypus Softbottle w/ DuoLock
Platypus water bottles are our favorite for carrying extra water on backpacking trips. This DuoLock Cap is another favorite variant from Platypus Soft bottle. Going hiking? Going climbing? Going running? Just clip this water bottle to your belt loop or backpack, and you are good to go. Adding a carabiner makes any gear better. However, soft bottles do not make an appropriate choice for everyday purposes; these are the most convenient bottles to carry when on the go.
Glaceau Smartwater
If you are a firm believer in ultralight packing, we would recommend using Glaceau Smart as the best hiking water bottle. These are super lightweight, come in 1-liter capacity, are durable, and come in slender shape to fit nicely inside pockets. You can even reuse the single-use bottles again if you keep them out of the sun and clean them properly.
Que Collapsible
If you are into unique designs with practical elements, then you must check out Que Collapsible bottles. This water bottle comes in a huge variety of colors and collapses down to the size of a soda can. Its compact size makes it appropriate for stashing in a backpack during travel. You will enjoy its funky look a lot. Although it is not great for everyday usage, it can be a great companion for storing your water in flight or during a road trip.
Different Types Of Water Bottles: Buying Advice
Reusable vs. Disposable Water Bottles
Did you know we create more than 50 billion disposable plastic bottle waste every year? That is a whole lot of plastic. There are plenty of benefits of switching to reusable bottles instead of disposable (single-use) ones. The biggest benefit is reducing waste.
Other than environmental concerns, there are many more benefits of investing in reusable water bottles. Although these may cost $10-$5- per bottle, at the same cost, disposable bottles will keep you covered for about a month or two. However, depending on the material and building of a reusable bottle will last you for years.
Disposable bottles are popular among hikers because of their lightweight, long shape, and easy-to-drink flip. These may be convenient on the go, but investing in reusable bottles will pay off quickly, plus they are stylish.
Read More-Tips to Manage Personal Finance While Traveling
Materials: Plastic, Stainless Steel, or Glass
Plastic
The most common types of water bottles are made of plastic. BPA scarring from the Nalgene bottles has done very little to keep the enthusiast away from plastic bottles. These are durable, affordable, and lightweight, making them the best hiking water bottle options. One major downside of carrying water in plastic bottles is that it can develop a plasticky smell if not cleaned regularly. Also, these do not come in insulated water bottle form.
Stainless Steel
If you do not prefer the taste of plastic in your water, stainless steel bottles like Klean Kanteens or Hydro Flasks are very popular among regular hikers. These bottles do leave behind a metallic taste at times but are still better than plastic bottles. Stainless steel bottles are durable, strong, won't crack or puncture like glass or plastic bottles. If you are looking for insulated water bottle options, then pick out a stainless steel bottle.
Glass
Glass bottles make a great choice for everyday use if you do not have kids at home. The best advantage of glass water bottles is that they do not have any metallic pf plasticky taste like the other two materials. However, these are not durable and will easily break with a single drop. Even if you wrap them with silicone sleeves, it will not prevent them from breaking but will improve grip.
Insulated vs. Non-Insulated
We owe big time to the inventor of double-wall insulated bottles- they can keep drinks hot and cold for several hours in a day. If you need an insulated bottle for everyday use, Hydro Flask standard mouth is a great pick because it will cover both your coffee and water needs.
However, insulated water bottles are a lot expensive compared to regular ones and add extra weight. Even though it makes a great companion for hiking in warmer temperatures, it doesn't make a practical solution.
If you want to buy a nice durable bottle and the extra weight does not affect you, go ahead and pick an insulated bottle. You will not regret it.
Hard-Sided vs. Soft-Sided Water Bottles
Another consideration in types of water bottles is the soft-sided or hard-sided. In most situations, a hard-sided water bottle is the most preferred option. These come with a solid built, easier to drink with, can be easily fit inside pockets or cup holders. Hard-sided bottles come in various styles, including glass, plastic, insulated, non-insulated, steel. All except glass bottles are pretty durable.
On the other hand, soft-sided bottles are more compact and fragile in comparison to hard-sided bottles. Trade durability with weight and compressibility with soft bottles. Platypus SoftBottle is the best hiking water bottle weighing less than 2 ounces, perfect for climbing.
Read More- These Are The Best Sustainable Shoe Brands to Try This Year
Mouth Opening: Narrow, Standard, and Wide
The mouth opening is the diameter of the bottle from where you pour water. There is no standard sizing to qualify wise, narrow, or standard mouth opening yet. A narrow bottle is the most difficult to fill in or shrink ice cubes. Standard opening water bottles like Hydro Flask are a little bigger and wide enough to fit in cubes.
Wide mouth opening bottles are the easiest to clean, fill, and most versatile of all three. However, there is a constant risk of spilling water when taking a sip. To solve this, you can buy a wide mouth bottle with a small spout and cap.
Sippers and Straws
For most types of water bottles, a simple pop-up on screw-on lids is good enough for drinking water. However, integrated straw bottles have seen huge success because of how user-friendly they are, like the one from CamelBak Eddy. The straw makes sipping water easier and also prevents accidental spills. If your bottle does not have a straw, you can do it on traditional water bottles as well.
Straws also add to the weight and complexity, which is not something a hiker would prefer. Another thing is that they are difficult to clean and can easily collect mold. The additional design creates spaces for leaks as well. Straw is a matter of personal preference; it does not add to any advantage in making the best hiking water bottle.
If you had to choose anyone, which hiking water bottle would you pick? Leave your answers in the comments below!