Best Korean Toner Brands To Try This Year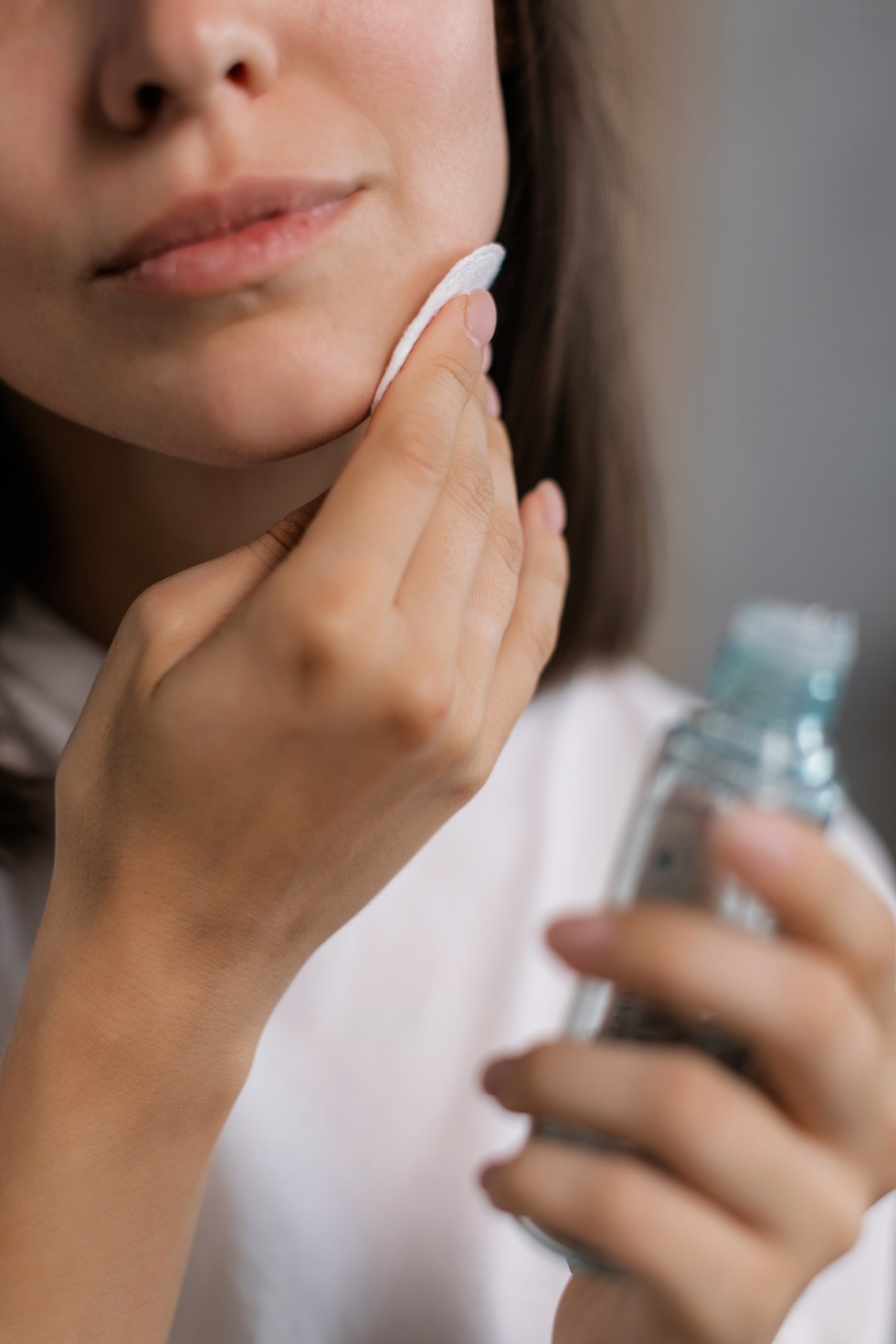 Korean skincare products are famous for their innovative and effective formulas, which reflects in Korean skincare. You will notice that Korean skincare routines consist of 10 or more steps. While other steps can be complicated, the best Korean toner is one of the most basic and essential steps.
No matter what skin type or concern you have, there is always the right skin toner for you. In this post, we have listed the best Korean skin toner for glowing skin.
Before jumping onto the list, let's take a look at some of the benefits of using toners.
The Benefits of Toners
Toners are used after cleansing the skin and prior to other skincare products in your routine. Some tones have a watery consistency, while others are thicker in texture. These are usually poured on a cotton pad and then applied to the skin.
Toners have plenty of benefits depending upon the formula. One major benefit of using a toner is that it helps in removing any residue of dirt, sunscreen, oil that the cleanser might have missed.
Toners also help balance the skin's pH balance by restoring back to normal pH after cleansing. Toners contain actives that work to treat skin concerns.
Toners are filled with actives that treat different skin types:
Combination, Oily, and Acne-Prone Skin: toners formulated to remove oil, exfoliate the skin, and reduce pore size work best.
Dull, Dehydrated, and Dry Skin: use toner formulation with moisturizing, hydrating, and brightening properties.
Sensitive skin: use fragrance-free toners formulated with non-irritating and soothing ingredients.
Best Korean Toner For Different Skin Types
MISSHA Time Revolution The First Treatment Essence
This is a cult-classic toner to keep skin feeling clean and clean. The formulation consists of fermented yeast extracts and skin acids that work to soften and exfoliate the skin while preparing it to absorb the products post-application.
It contains sodium and glycerin hyaluronate to balance out the potential drying effects of acid, making this toner an excellent choice for anyone who needs a radiance boost. In short, this is the best toner for glowing skin.
Klairs Supple Preparation Facial Toner
This is the best hydrating Korean toner for sensitive and dry skin types. Its alcohol-free formula contains a blend of gentle ingredients like hyaluronic acid and Centella Asiatica to moisturize and soothe skin without the skin's pH levels. It leaves a calming and moisturizing effect on the skin.
AHC Aqualuronic Toner
Another best pick for hydrating toner is from AHC. This is the simplest way to get radiance back into dehydrated skin. It has powerful hydrating and moisturizing ingredients like French Seawater, Ceramides, and three different hyaluronic acid weights.
It helps in restoring back the hydrating and moisture levels of extremely thirsty skin. Ceramides form a moisture trapping barrier on the skin to maintain hydration for a longer time and sleep your skin healthy.
Etude House Moistfull Collagen Facial Toner
Collagen is one of the most used ingredients in Korean skincare and beauty products. Etude House Toner is another one of their Collagen rich products which work by improving skin plumpness and elasticity and makes your skin look dewy, firm, and more radiant. You will wake up every day to soft and bouncy skin in the morning. It has a jelly-like consistency which does not feel sticky but is super refreshing.
COSRX AHA/BHA Clarifying Treatment Toner (5 Oz)
If you struggle with acne-prone skin, then you need to try this acid-rich best Korean skin toner from COSRX. The formula is a mix of AHAs and BHAs, which work together to target both inner and outer layers of the skin.
This toner will exfoliate dead skin cells, prevent acne, resurface the skin and improve skin texture, elasticity, clarity, and skin tone. All these properties give you soft skin, a brighter complexion, and complete radiance.
Plus, it's packed in a spray bottle which makes it very easier to apply, and the Jeju mineral water prevent the face from feeling dry or tight.
Etude House Wonder Pore Freshener
If you are in search of the best Korean skin toner suitable for oily skin, then you must check this one out. Etude House pore freshener toner targets the congested pores of oily skin. It also provides seven more benefits like tightening pores, regulating oil production, rebalancing skin, and so much more.
It works exactly like traditional toner that is astringent but contains some moisturizing ingredients, which leaves the skin feeling super smooth and soft.
Innisfree Green Tea Moisture Balancing Toner
If you are in search of the best toner for combination skin, then chances are you never got to try Innisfree Green Tea toner. This toner will work on dry areas of your face by keeping them soft and moisturized without feeling sticky or oily. It gets quickly absorbed into the skin without leaving behind any revenue. It will leave your skin feeling refreshed and radiant. Innisfree toner has a refreshing smell that feels soothing.
Skin Food Premium Avocado Rich Toner
Dry skin needs extra nourishment, and the Skin Food brand understands this. Their Premium Avocado Rich Toner is perfect for hydrating your desert-dry skin. Avocado oil, avocado extract, and ceramides work together to lock in and restore moisture while strengthening the skin barrier. It also plays a big role in hydrating the skin in the long term.
This toner has a rich formula that may not be suitable for oily or combination skin; however, it works like a godsend magic product for dry skin types. Skin Food Avocado rich is the best hydrating Korean toner for a dewy, glowing look.
Benton Snail Bee High Content Skin Toner
If you are a fan of snail mucin in your products, then you will love this Benton Snail Bee skin toner. If you are new to snail music, it is a popular ingredient in Korean beauty products which provides skin-repairing benefits.
It is not only deeply moisturizing and soothing but also evens out your skin tone, making it a popular pick among people who want to fade unwanted scars.
Needly Daily Toner Pad
If you need something easy-breezy and travel-friendly, then these toner pads from Needly are a great pick for two reasons. First, you will not need additional cotton pads, and second, these are safe to use on all skin types, including sensitive and acne-prone skin. Salicylic acid and polyhydroxy acid are the two main ingredients of this toner which removes dead skin cells and leaves your skin feeling glowy and smoother.
Final Words:
Finding the right skincare products that will suit your skin concerts is a task. These best Korean toner brands will mark a good start to curating an effective skincare kit. Whether you have oily, dry, sensitive, acne-prone, or combination skin, there is one best toner for you to keep all your skin concerns at bay.
If you like this post, do not forget to leave a comment down below.