Herb Garden Ideas: A Guide On How To Grow Your Own Herbs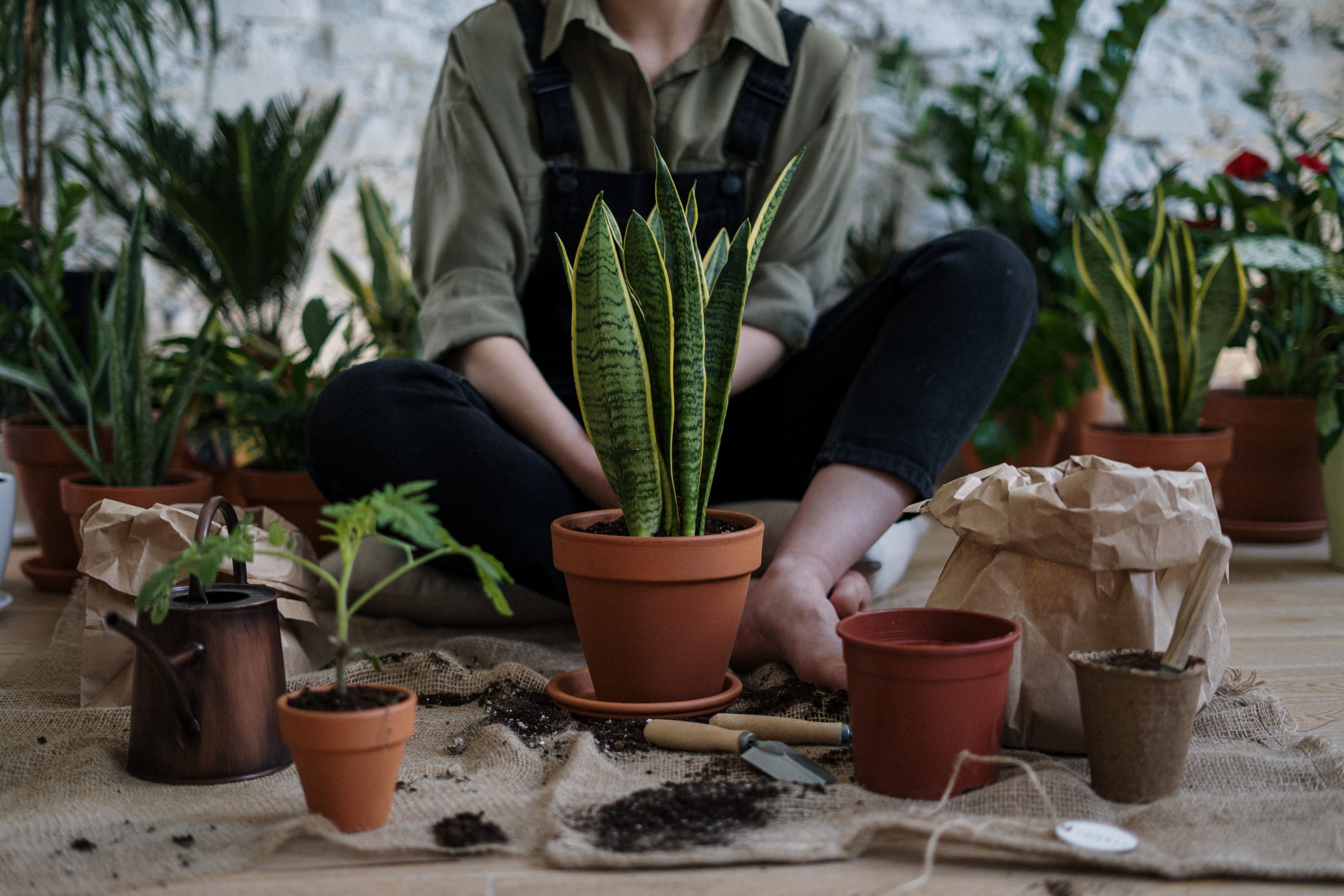 A herb garden can be the best addition to any home, as it is useful as well as decorative at the same time. Moreover, choosing some of the herb garden ideas can also help in air purification, which is an essential commodity in today's world.
Trying some herb garden ideas can also help you in eating healthy and organic as it allows you to produce your own veggies and herbs. Some herbs are even helpful in various health problems like blood pressure.
However, herb garden ideas, specifically choosing the right one for your space, can be sometimes confusing. To help you with this, we have put together a comprehensive guide on various aspects of the herb garden, which will help you.
How To Plan Your Herb Garden
Some of the things which you must know before trying any herb garden ideas are:
Position the herbs near the kitchen, which you are going to use in your cooking. This is essential as this will let you easily use the herbs in your recipes. For this, you can use various ideas like using a herb garden planter near the kitchen entrance or some hanging herb garden containers on the window sills.
You can also plant the herbs near the outdoor and entertaining areas to enjoy their aroma.
When creating your own herb garden, remember to leave enough space between the plants. This will allow easy movement for you as well as the proper growth of plants as some plants are sprawling.
For a picturesque view of your garden, create a focal point in it. For example, create an overflowing urn, birdbath, or something like this in the middle of your garden.
Consider the spread and shape of the herbs you are going to plant in your garden. This is vital as you must choose according to the space availability and the resources and time you can invest in your herb garden.
Budget is also a vital part when trying out some herb garden ideas. So before choosing any ideas, keep making a formal budget. It will help you select the herbs and how much you can invest. This will also help you better understand the herb garden as not only plants; there are various things that are needed for it. Some of the common things which you might need for a proper garden include a herb garden kit, fertilizers, and more.
Permissions
When creating a garden, you must also have the permissions if you live in an apartment building. This is essential as some building codes don't allow the creation of gardens in buildings. So to avoid any issues, consult your owner or building maintenance staff for permissions. In building, you also need to consider the other aspects of a garden like water supply and storage. You will need these things for a proper herb garden.
Herb Garden Ideas
Some of the herb garden ideas which you can try whether you want an indoor herb garden or a hanging one are:
Re-Use, Recycle
This is one of the best herb garden creation ideas you can try for an indoor herb garden. All you need to do is get some bottles or mason jars and fill them with soil mixed with compost.
Once you have the jars and soil, plant your herbs in them. It will let you create your indoor herb garden and allow you to use and recycle the old jars and bottles. This idea is both environment-friendly and wallet-friendly, so you can go for it without a second thought.
Portable Herb Garden Planter
The good thing about creating an herb garden is that you can do almost any hollowed-out structure, whether it is a bucket, a jar, or a planter.
One of the best things is to use some buckets as the herb garden planters. The good thing about such planters is that they are easy to use and carry, making them a portable option. When creating the garden using such planters, the only thing to remember is that you create a hole in the bottom to create proper drainage. This will help you in ensuring that the herbs don't get waterlogged.
If you have some large planters at your disposal, you can also plant a variety of herbs together. This will help you to water them and shift them outdoor and indoors, depending on the weather.
Basket Case
If you don't have enough space for a proper herb garden or using some planters, then you can go for some hanging baskets. Yes, hanging or vertical herb gardens are a thing.
All you have to do is get some baskets and fill them with soil and plant your herbs. Once you're done with the plantation, find a proper spot where the herbs get [roper sunlight and hang the baskets. Use of the baskets can also be the best indoor herb garden idea so, go for it.
To make it an environmentally friendly option, try getting the baskets made from natural items like wood. The indoor herb garden is also a good idea as these plants will provide you with some organic food options and help you in air purification. The use of baskets can also be the best home decor idea as you can get some fancy baskets. However, you can also use woven baskets or decorative ornaments for simple baskets.
The good thing about this idea is that you don't need to put in more effort. Simply get a herb garden kit that includes things like screws and drills and make some hanging space for your baskets.
Outdoor Tables
If you have enough space in your home, you can try some outdoor herb tables. All you need to do is get some containers and plant the herbs. The table in such ideas lets you use it for multi-purposes like keeping the containers and also caring for your herb garden.
Using a table will also let you create some extra space in your backyard. One thing to know is that you don't need to spend a fortune and can use some old tables for it. Thus making this idea both environment friendly and wallet-friendly.
Plantation Tables
Tables are not just for outdoor or indoor plantations. These are also an excellent solution for people who want to try some herb garden ideas but don't want to stress their knees while pruning the herb plants.
One thing to know about the plantation tables is that they are not easily portable. So if you are going to plant some herbs which need shifting with the season, it is not a good idea for you.
Rooftop Garden
Rooftop gardens are one of the best herb garden ideas you can try. What makes this idea different from the other available ideas is that it can be implemented literally anywhere. Whether you live in an apartment or own a home, you can always have a rooftop garden.
All you need to create your rooftop herb garden is to get some hollow containers and fill them with soil and compost. After this, you are ready to plant your herbs in these containers. The other type of rooftop garden is a complete one where you can cover the roof completely with soil. However, the second option will require a good budget.
Somethings to know when creating a rooftop garden include:
Get the necessary permission.
Check for structural integrity.
Hire a professional for the best results.
Herb Garden Care
When you create your own herb garden, remember the following things for their care:
If you create a container garden, remember to water them regularly. This is essential as otherwise, the soil may dry up easily and hamper the growth of your herbs.
Most of the herb varieties like warm weather and direct sunlight. For this, always keep your herb garden planter or pots at a place where they get enough and direct sunlight for at least 6 to 8 hours.
Remember to harvest or pick your herbs from the garden on a regular basis. This is vital as the more regularly you pick, the healthier and bushier your herbs get.
Other than this, also remember that each type of plant has different needs. Therefore, learn about every herb before you plant them. It will help you to care for them in a better way as well as get better results.
Soil mixture is also an essential part of a garden, thus providing every plant according to needs. It is vital as some plants need more compost and moisture than others.
These are some tips that will help you to keep your herb garden healthy and flourishing. You can also get a herb garden kit for this purpose as it includes all the necessary tools which you might need.
Final Words
Around the world, due to various reasons, more and more people are adopting organic foods. However, organic food can be costlier comparatively, and still, the quality is not assured.
The solution to this is creating herb gardens at home. There are various herb garden ideas that you can try at home and that too on a budget. These ideas will let you have your own herbs at home, fresh and organic.