Sea Moss Gel Recipe For Healthy Skin & Body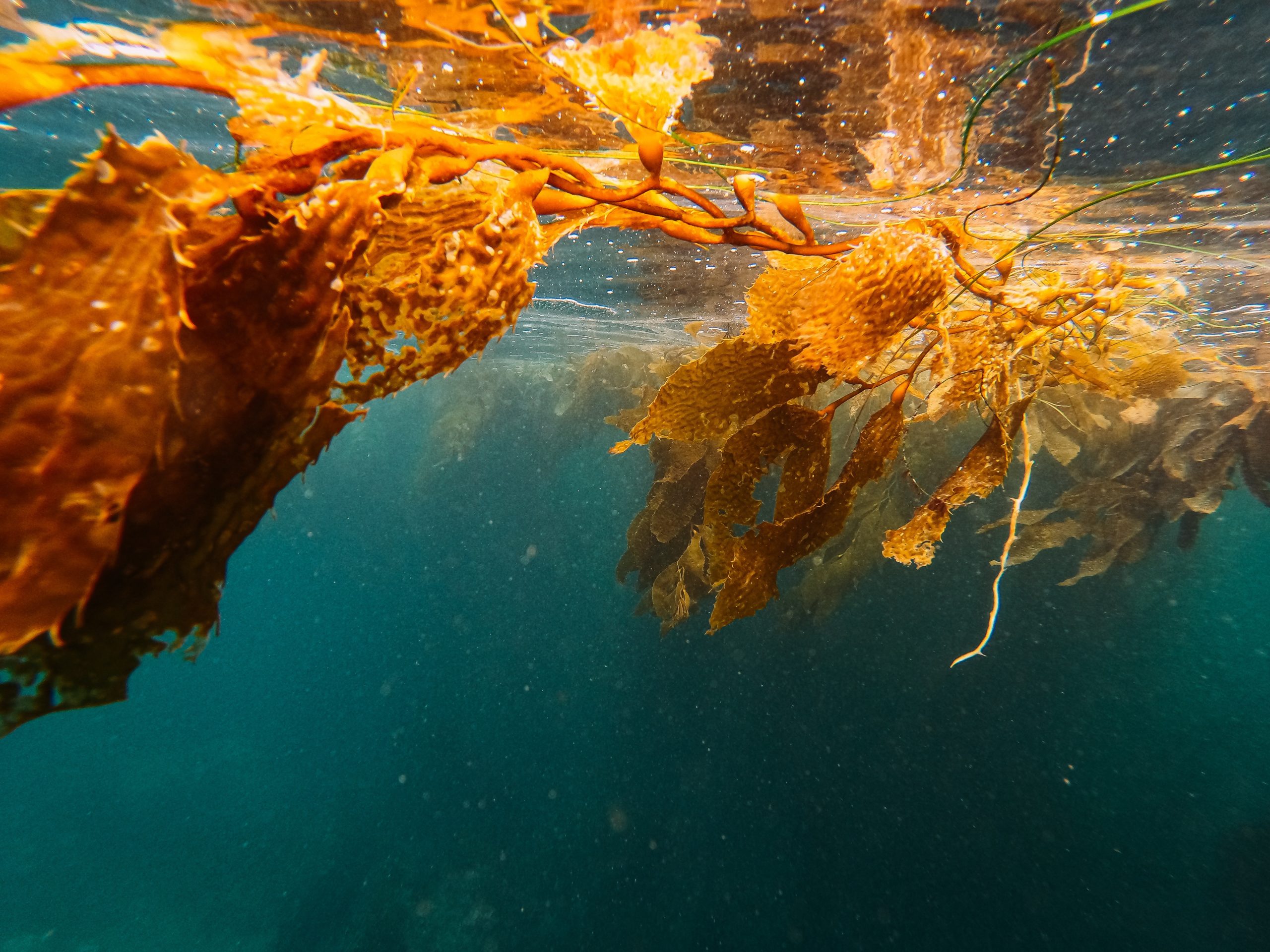 Sea moss is a sea vegetable that is harvested primarily for use in health supplements and as a thickening agent in commercial food manufacturing. If you want to know how you can make sea moss gel, then keep reading this post.
Before we jump onto the sea moss recipe, let's learn a little about sea moss and its nutritional and health benefits for the body as well as Skin.
What is sea moss?
Sea moss is a type of seaweed or algae scientifically known as Chondrus Crispus. This weed grows along the Atlantic coasts between Europe and North America primarily.
Sea moss is edible like other sea vegetables, seaweeds, kelp, or dulse.
Sea moss grows in many different colors like yellow, red, purple, green, brown, and black. However, the most common variety of sea moss that grows in warmer regions is red in color and is called Irish moss.
Read More- Best Types of Healing Crystals For Anxiety
Uses of Sea Moss
Nowadays, sea moss is primarily used as a source of minerals and vitamins to benefit the overall health of a person. It is commonly found in supplement form as a raw powder or gel, gummy, or capsule.
Various companies also sell sea moss combined with turmeric, burdock root, bladderwrack as a supplement claiming to benefit the immunity, thyroid, joint health, and digestive system.
Sea moss has been used as a food-thickening agent since history. It is the only natural source of carrageenan, which is a thickening agent used to manufacture foods like cottage cheese, ice cream, baby formula, and non-dairy milk.
Sea Moss Gel Nutritional Benefits
Some minerals and vitamins found in sea moss are:
Calcium
Sulfur
Iron
Magnesium
Folate
Selenium
Potassium
Potential benefits
Sea moss is used for various health benefits; however, many of the claimed benefits lack any scientific research or evidence. There are a number of studies done on algae and seaweed, and some of those benefits also apply to sea moss as they all grow in the same environment.
Below we have mentioned some common sea moss gel benefits:
Acts as Expectorant- Sea moss can help in getting rid of excess mucus from the lungs.
Great For Skin- sea moss is also beneficial for Skin. It helps in boosting the collagen level of the skin naturally.
Anti-inflammatory properties- sea moss gel benefits the body by strengthening the connective tissues and accelerating joint recovery.
Soothes digestive tract- sea moss helps in relieving ulcerative and gastritis conditions.
Time-released effects- Sea moss has time-released effects, which means that it delivers nutrients for a long time in a sustained way.
It is claimed that sea moss contains 92 out of 102 minerals that our body needs. It makes a healthy addition to our daily diet and provides a boost of nutrients.
HOW TO MAKE A SEA MOSS GEL
Below we have mentioned a complete sea moss gel recipe in detail.
PREPPING YOUR SEAWEED
Remove sea moss from packets and rinse it thoroughly with spring or filtered water.
Grab a big bowl and fill it with water. Place the sea moss in water and let it soak for 4 to 8 hours.
PREPARE YOUR SEA MOSS GEL
After the sea moss has soaked for enough time, drain water and place the moss on a plate. You will see that the sea moss has lost a little color and grew two times its original size.
Add sea moss and filtered water in an electric blender and blend everything for 1-2 minutes until a smooth paste is formed. You can store this gel mixture in the refrigerator for as long as it takes to solidify.
Read More- It's Time To Switch To Eco-Friendly Food Packaging
SEA MOSS Gel FAQ
How To Store Sea moss?
You should store sea moss in cool and dark places. Do not keep it in a refrigerator or freezer. Depending on the quality of the sea moss, it can last for 1-3 years.
How to store sea moss gel?
After you make the sea moss gel, you can store it in a glass jar and seal it lightly using a cheesecloth for the sprouting lid. Allow your gel to breathe to sustain its life and make it last longer.
Can you freeze the sea moss gel?
Yes, you can.
How long does sea moss gel last in the refrigerator?
Typically sea moss gel can last for up to 3-4 weeks in the refrigerator and 3 to 6 months in the freezer.
How to use sea moss gel?
Sea moss gel has plenty of uses. It can be used as a:
Raw vegan desserts
Homemade jams
Soups and broth
Smoothies
Homemade puddings, dressings, and sauces
Teas
Homemade bread
As a hair mask or facial mask
Final Words:
Sea moss is one of the most hyped natural remedy ingredients these days. It is claimed to have several nutritional and health benefits. You can reap sea moss benefits by making your own gel at home. Follow the recipe mentioned to make your own sea moss gel with only two ingredients. You can store the sea moss gel in the refrigerator to make it last longer.