Best Snail Mucin Products For Healthy Skin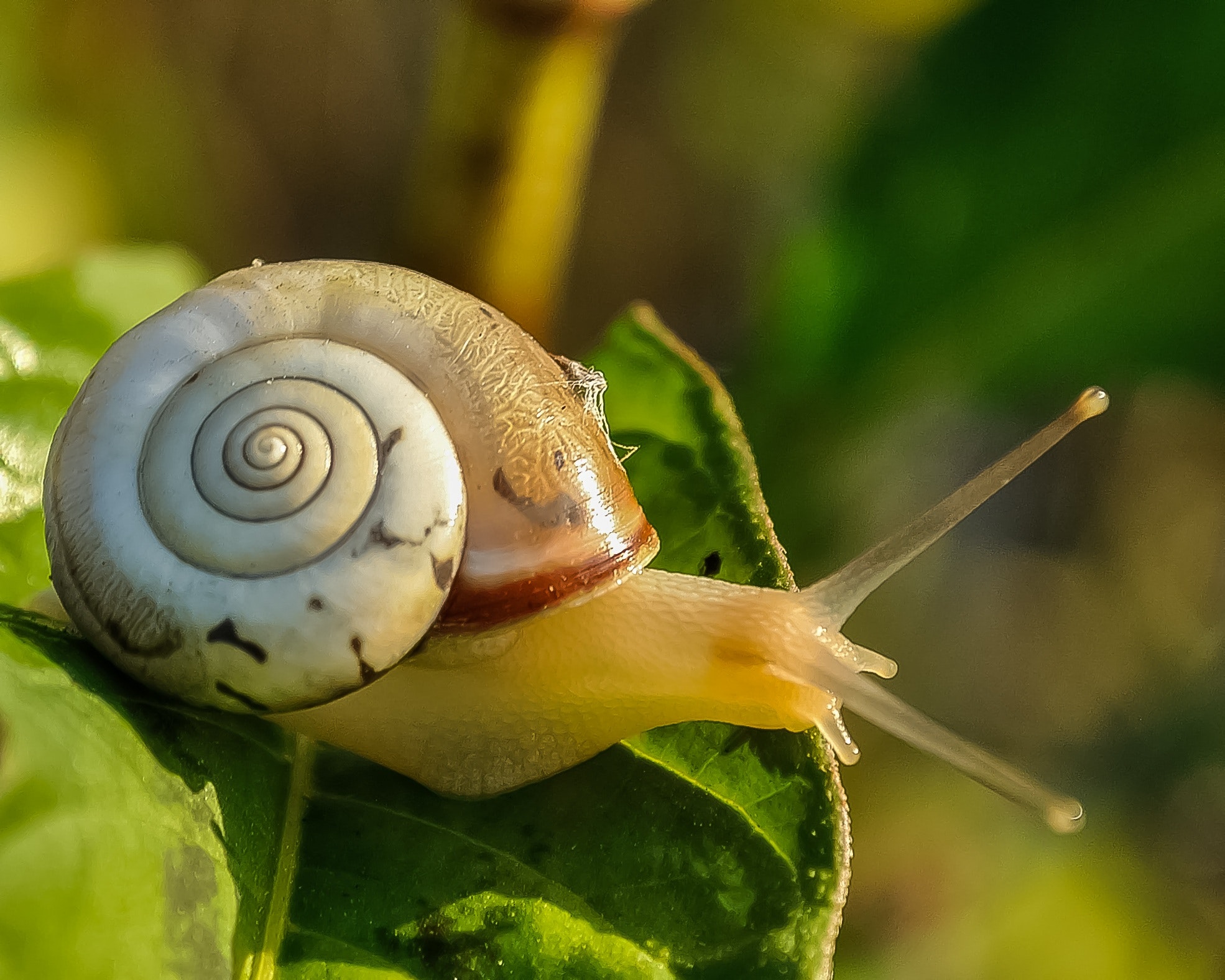 Snail mucin has become a popular skincare ingredient in recent years. Snail mucin for skin has plenty of benefits and was first introduced in the 1980s. Chile snail breeders noticed that their hands become soft after handling the snails. This is how snail cream came into being.
As we know that K-beauty brands are innovative with their skincare products, they have incorporated snail mucin into a variety of products. Here are some of the best snail mucin products that you must incorporate into your skincare regimen.
What is Snail Mucin?
As the name suggests, Snail Mucin is the snail slime or secretion filtrate. It is the thick mucus or secretion that snails leave behind when moving. This slimy secretion is usually produced when the snails become agitated or stressed.
Snail mucin is a beneficial ingredient for the skin as it includes the following compounds:
COPPER PEPTIDES
GLYCOPROTEINS
GLYCOLIC ACID
What Are the Benefits of Snail Mucin?
Snail mucin is used for its reparative and antimicrobial properties and the ability to hydrate the skin and allow active ingredients to penetrate deeply. It also helps in wound healing and reduces hyperpigmentation and inflammation. Snail mucin is a great ingredient for people suffering from acne or acne scars.
Snail mucin has plenty of anti-ageing benefits as it contains antioxidants and enzymes in the form of glutathione s-transferase and superoxide dismutase. Antioxidants are beneficial in protecting skin from any environmental aggressors that cause free radical damage by UV rays. Snail mucin is also a great ingredient for boosting collagen in the skin.
The Best Snail Mucin Skincare Products
Whether you want a snail mucin serum for your skin or cream, this list includes some of the best snail mucin products that deserve space in your kit.
Mizon Snail Repairing Foam Cleanser
If you want to start with your skincare routine with a snail mucin enriched cleanser, then you must check out Mizon Snail Repairing Foam Cleanser. It contains Camellia Sinensis Leaf, Snail Secretion Filtrate, and other plant extracts to soothe and calm down the skin with its antimicrobial and anti-inflammatory benefits.
This cleanser has a rich foam that removes makeup, dirt, sebum and dead skin cells, revealing soft and smooth skin. As it is concentrated, you need only a small amount to use on the entire face. Mizon Snail Foam cleanser will not strip your skin of natural oils; instead, keep it hydrated and also soothe acne.
Mizon Snail Repair Intensive Toner
After cleanser, the next step in our skincare regimen is using a toner. Mizon Snail Repair Toner is enriched with 30% snail mucin filtrate for repairing, soothing and hydrating skin. This is not like your usual toner with a watery consistency; rather, it has a gel-like lightweight formula.
It also contains anti-inflammatory adenosine, soothing glycerin and healing panthenol, along with other plant extracts. Purslane and Centella Asiatica extracts offer antioxidant benefits, and whillowbard extract has antiseptic and astringent properties. All these ingredients combined help in minimizing breakouts and acne.
This toner forms a thin film on your skin, balancing the oil and moisture on the outer layer skin layer without causing any stickiness. It is an ideal snail mucin product to prep skin before using a snail mucin serum or cream.
Benton Snail Bee High Content Essence
Essence is used after toner, and Benton Snail Bee High Content Essence is an all-in-one product to solve all your skin issues. It is loaded with beneficial skin ingredients, which helps in improving skin elasticity and prevent skin damage.
The formula contains anti-ageing and soothing ingredients. Apamine and Melittin are found in bee venom, which helps to soothe and protect the skin. Niacinamide is a type of Vitamin B3 with multi-benefit ingredients that balances oil, brightens skin to minimize blemishes and provides anti-ageing benefits. Aloe Barbadensis leaf juice moisturizes and calms the skin.
The great thing is this is a fragrance-free essence with a pH balance similar to that of healthy skin. It is super lightweight and gets absorbed into the skin quickly. The gel-like texture does not feel greasy and sticky. For experiencing an all-in-one performance, you can layer this essence 2-3 times and get a supercharged moisture boost. If you have wrinkles, acne and illness, this essence will get rid of them all.
COSRX Advanced Snail 96 Mucin Power Essence
COSRX Advanced Snail Mucin Essence is formulated with 96% snail secretion filtrate, arginine, and hydrating sodium hyaluronate. This essence is loaded with antioxidants properties that support skin elasticity.
If you want to target irritated, dull, sensitive skin post-breakout, then this COSRX snail mucin essence is all you need to be enriched with anti-inflammatory and hydrating properties.
COSRX snail mucin essence has a texture similar to a serum that gets absorbed quickly and repairs the skin, especially when it is red, dry and irritated. This snail mucin essence also helps with discolouration and acne scars. You will see noticeable hydration without feeling oily or sticky. 
Thai essence is formulated with a pH of 6.5-7.5, which makes it ideal for all skin types, especially acne-prone and dehydrated skin.
iUNIK Black Snail Restore Serum
iUnik, Black Snail Serum, is made with 70% black snail mucin for super hydrated skin. Black snails can easily hibernate for about six months without drying; therefore, their snail secretion acts as an excellent reparative and restorative benefit.
This serum contains extracts of 5 natural foods- black rice, black beans, kelp, black sesame, and eggplant. All these foods contain black anthocyanins, which contain antioxidant benefits to reduce any signs of ageing.
This serum is formulated with Centella Asiatica extracts which soothe and regenerates the skin. It also prevents the formation of acne scars while keeping hyperpigmentation at bay. The fermented bio-polymer helps in repairing skin damage while keeping your skin moisturized and preventing transepidermal water loss.
This snail mucin serum makes your skin soft and supple without clogging pores and makes a perfect skin care combination for oily skin types.
Mizon Snail Repair Intensive Ampoule
Mizon snail ampoule contains more than 80% snail secretion filtrate; the thick and elastic formula is enriched with hyaluronic acid and cacao tree extracts for improved skin hydration, elasticity, and reduced inflammation.
This formula also helps in reducing acne and acne scars. There is no artificial colouring, parabens or fragrance added in this ampoule. 
COSRX Advanced Snail Peptide Eye Cream
Advanced Snail Peptide Eye Cream from COSRX contains 72% snail secretion filtrate, which helps to brighten, hydrate and reduce puffiness while supporting a healthy skin barrier. This is a lightweight eye cream containing niacinamide for added brightness and reduces under-eye pigmentation along with five peptide blends to reduce the appearance of fine lines.
Cosrx snail mucin eye creams are suitable for people in their 2os or 30s who need more hydration without feeling greasy or sticky.
COSRX Advanced Snail 92 All in One Cream
Cosrx all in one snail 92 advanced creams contains hyaluronic acid and 92% snail mucin to support a healthy skin barrier and improve elasticity. This cream will help in softening the skin while reducing inflammation and redness. The rich and gooey texture feels soothing on the skin and works by plumping skin.
The formula resembles a gel-cream texture with a high concentration of snail secretion filtrate. The cream is formulated with a pH of 5.5 to 6.5 making it suitable for all skin types, especially dry skin. As it is a little heavy, the cream takes some time to get absorbed into the skin while moisturizing it deeply.
How is Snail Mucin Collected?
Are you wondering how snail mucin is collected?
When it comes to using Snail mucin in skincare products, teh manufacturing process varies highly. Companies like Cosrx allow the snails to move on heated mesh nets in a dark room for about 30 minutes. No external stress is applied, and the mucin is collected in the containers below the net.
They make sure that the snails are comfortable and produce rested yields for the best quality. The secretion is then filtered and pasteurized to be used as a skincare ingredient.
Conclusion
Incorporating snail mucin in your skincare regimen for healthy skin is a great idea. It can tackle a lot of skin issues like dry, damaged, pigmented skin, signs of ageing, acne, acne scars and many more.
You can use snail mucin serum, essence, toner, cleanser or cream to fight specific skin issues or start a complete snail mucin skincare routine to take advantage of the restorative benefits of this magic ingredient. Snail mucin products are widely available on Amazon, Ulta, Sephora and many other websites. 
Have you ever used any of these Snail Mucin skincare products? Share your experience in the comments below.