What to Consider Before Buying a Coffee Machine for Home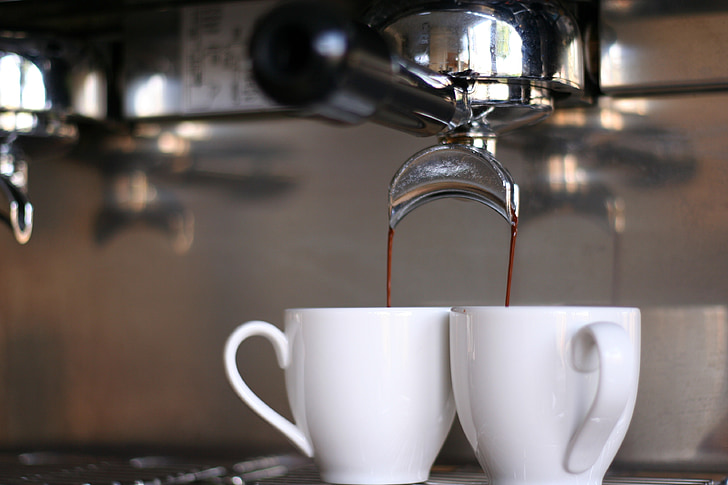 We all love to start our day with a cup of freshly brewed coffee. For those who ignore the instant stuff, a coffee machine for the home might be worth the investment. Whether you are a casual coffee drinker or love espresso, a coffee machine can create all-style coffees with just a touch of a button. 
When buying a coffee machine, several questions come to mind, like which type of coffee machine is the best? Or what to consider while choosing a coffee machine for home? When purchasing a coffee machine, it is essential to consider certain factors to buy a machine that caters to your requirements. Below mentioned are some tips for buying a coffee machine. 
Type of Coffee Machine
Different types of coffee machines are available in the market, but you need to choose the one that fulfills your needs. However, there are five main types to choose from based on functionality. 
Capsules
These coffee machines are best for those who want their cup of coffee on a hassle-freeway. It is an easy-to-use solution in which all you need to do is put a pod in the machines and then wait for a few seconds to get finely brewed coffee. They are small and compact, as well as easy to use. 
Manual Espresso
If you love professional-tasting coffee, then this one is a perfect choice for you. These machines are good to make coffee tailored, particularly to your preferences. These machines can range from simple to complex. Moreover, these machines can be tricky to handle with all the levers. However, you can make different types of coffee like cappuccino, latte, etc., with the help of this machine. 
Bean to Cup
These coffee machines for home are best to get a fresh cup of coffee every time. These coffee machines work by placing fresh coffee beans every time you want a cup of coffee. They provide unlimited coffee tastes and types. These machines are packed with a wide range of programs and have the facility of descaling and self-cleaning. 
Filter Coffee 
It is an affordable type of coffee machine in which you can make a large amount of coffee at once. All you need to make coffee using this machine is coffee ground and cold water. This machine is best for people who like to enjoy a simple cup of coffee solution. The machine is handy and uses classic brewing methods.  
Coffee Vending Machines
These machines are available in different sizes and are easy to use. All you need to do is press a few buttons to get a cup of coffee. 
The capacity of Coffee Machine for Home
While buying a coffee machine, you need to consider the capacity. It is essential to consider how many people the machine needs to cater to? For instance, if you plan to buy a coffee machine for home, you might have different expectations, and medium capacity would be sufficient. However, if you have more people in your house, you need a high-capacity machine. The prime factor is how many coffee cups the machine needs to make? It is one of the essential considerations of your checklist. 
User Friendliness
Different types of coffee machines have different functionalities, and the best machine is the one that has greater user-friendliness. If you seek an easy-to-use machine, then a capsule machine is the perfect solution for you. If user-friendliness is not an issue, you can opt for a manual espresso machine. 
Speed
Speed is an important consideration. Do you need to consider how quickly the machine needs to make a cup of coffee for you? Different types of coffee machines take different types to brew a cup of coffee. A vending machine or capsule machine provides the fastest solution; on the other hand, filter coffee or bean-to-cup coffee machines might take a longer time. 
Additional Accessories
Many coffee machines come with different accessories to meet your needs. If you love cappuccino, you should consider the milk frother accessory. Before buying a coffee machine, make a list of options you would need. 
Maintenance of the Machine
Purchasing a coffee machine for home is one of the great investments. The more you care for it, the better and longer it will last. Therefore, maintenance is essential to consider while buying a coffee machine. Different coffee machines have different maintenance and cleaning demands. Therefore, buy a machine based on how much time you can invest in cleaning and maintenance. 
Final Words
If you are looking for the perfect coffee machine to purchase, we hope that this article has helped provide some insights into what features and considerations may be important to you. If there is anything else we can help with creating a successful marketing strategy or SEO plan, please reach out to our team of experts! We would love to chat about how your business could benefit from partnering with us on an effective campaign. What have been your favorite parts of our blog? Which ideas did you find most helpful? Do you want more information about any specific topic covered here? Let us know by commenting below or sending us a message today!