Causes and Tips To Cope-Up With Anxiety During Pregnancy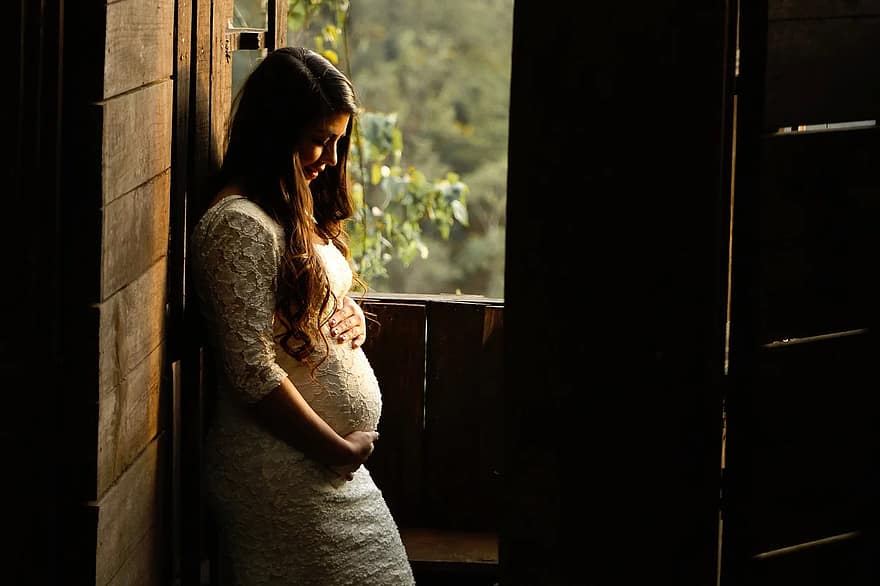 You were excited to see that second line on your positive pregnancy test a few months ago. Pregnancy has many phases, and anxiety issues are common during pregnancy.
Here we have listed every information about Anxiety during pregnancy. We know that you are worried about your childbirth; take a deep breath, and believe in yourself. 
Isn't pregnancy supposed to be a time of joy? If you suffer from severe anxiety issues, we have listed some coping tips to deal with pregnancy anxiety issues. 
Causes of Anxiety during Pregnancy
There can be various factors affecting your mood during pregnancy. The hormonal changes during pregnancy are the leading cause of releasing chemicals in your brain. The release of such substances can cause Anxiety.
Pregnancy is the phase of tremendous body change. It also affects the mental elements such as feelings and sensations that may cause you anxiety issues.
Some sensations are scary and uncomfortable that may keep you up late at night.
Symptoms of Anxiety during Pregnancy
Anxiety issues are natural during pregnancy. After all, the process of becoming pregnant is entirely different for you! Here we have listed the most common symptoms that may happen in your regular days or pregnancy- 
Symptoms include:
Inability to concentrate
Unable to breathe properly
Feel like you are going crazy
Worrying about things like baby or health
Feeling agitated or irritable
Feeling tensed
Sleeping problems
Fear of miscarriage 
Risk Factors for Anxiety during Pregnancy
You may also develop anxiety issues because of many risk factors included in the process of pregnancy. 
It includes-
Previous trauma 
Family history of anxiety issues or panic attacks 
Use of illegal drugs
Excessive consumption of alcohol
Excess stress in life 
Tips for Coping up with Anxiety during Pregnancy
Anxiety is the most common issue faced by women during pregnancy. Here we have listed some tips to cope with anxiety issues.
Express about it 
If you are anxious about anything during pregnancy, expressing your close one's feelings is significant. 
You can share it with your partner, family member, or a close friend. Sharing thoughts and feelings may keep you free from negative thoughts. 
You can also seek help from therapists or trainers who provide professional guidance to control anxiety issues during pregnancy.
Engage yourself in physical activity
Engage yourself in physical activities that will surely help you reduce your anxiety and stress problems.
Exercising Physical activity helps your body release chemicals called endorphins. Exercise and movements act as natural painkillers to your brain. A slight movement in your body is enough to manage or combat stress.
Effective activities include:
Yoga 
Running 
Walking 
These activities will create a positive effect not only on your body but also on your brain. Always consult with your doctor before starting a new exercise routine during pregnancy.
Free your mind 
If you are not in a condition to try a physical activity, free your mind! Overthinking about the baby and his health is the most often concern of women during pregnancy. 
Try these below-mentioned techniques to free your mind from overthinking and other negative thoughts.
Deep breathing exercise-
Acupuncture
Meditation 
Massage therapy
The American Institute of Stress suggests the daily 20 minutes of deep abdominal breathing to combat Anxiety. It will help you transmit more oxygen to your brain, stimulating your entire nervous system.
Start this peaceful activity, get in a comfortable position, and close your eyes. Imagine smiling inwardly, which also releases tension in your muscles. Start visualizing that there are small holes in your feet. After that, breathe in the air circulating in your entire body. Inhale, exhale, and repeat! 
Rest regularly 
It is significant to get sound sleep during pregnancy. Rest is necessary; don't do too many physical activities. Pregnancy is the most sensitive phase of your life; it must be well cared for. 
You must rest to combat anxiety or stress issues. Don't overthink issues you can't control. Believe in the process, and enjoy this journey wholly by giving yourself proper rest. 
Start writing journal 
Sometimes you may not feel like talking. And in such a situation, overthinking and Anxiety issues are the most common problems faced during pregnancy. 
All these daily thoughts and feelings must go somewhere. Try writing it down; maintain a daily journal to let your feelings out on paper. 
Writing down may help you free from anxiety or stress issues during pregnancy. You can write down your worries, priorities, and other triggers which may help you feel calm. Later, you can discuss these triggers or concerns with your doctor to seek professional advice. 
Empower yourself 
Never question your worth; empower yourself. Believe in yourself and the process of childbirth. 
Learning about different stages, how your body reacts, and what to expect at each location will help you feel relaxed.
Don't stress over things you cannot control. Join meditation classes; talk with other mothers to seek their experience and leanings during pregnancy.
Eat a balanced diet
What you eat matters a lot during pregnancy. According to the research, food intake affects mental health the most during pregnancy.
It would be best to eat a well-balanced diet involving whole, nutrient-dense, and unprocessed foods. It includes fruits, vegetables, nuts, fish, dairy, and whole grains.
Avoid eating processed and fast foods, which will help you keep your gut healthy and free from mental pressure or Anxiety.
Stay active
Activeness in the body can decrease levels of tension.
According to research, people who regularly exercise are 25 percent less likely to develop depression or anxiety issues.
Arm yourself with knowledge
Get ready to educate yourself on everything about pregnancy. Learning do's and don'ts during pregnancy is necessary to avoid the risk factor. So read up and consider every small piece of information related to childbirth. 
Seek doctor's help 
If you are facing daily panic or anxiety attacks, call for the help of your doctor. The sooner you get service, the better. 
If you are experiencing severe anxiety symptoms, you may require medications. You should never feel ashamed of sharing your feelings or thoughts with your doctor.
Final Words 
Anxiety during pregnancy is common. Keep communicating with your doctor to seek common suggestions and advice. 
Don't overthink it; enjoy the process of childbirth. Follow the tips mentioned above to cope with pregnancy anxiety issues.
The sooner you get help, the sooner you'll be able to achieve peace of mind. Your mental health is necessary for your growing baby. 
Comment down below if you found this article helpful.