Best Mouthwash To Keep Dental Health In Check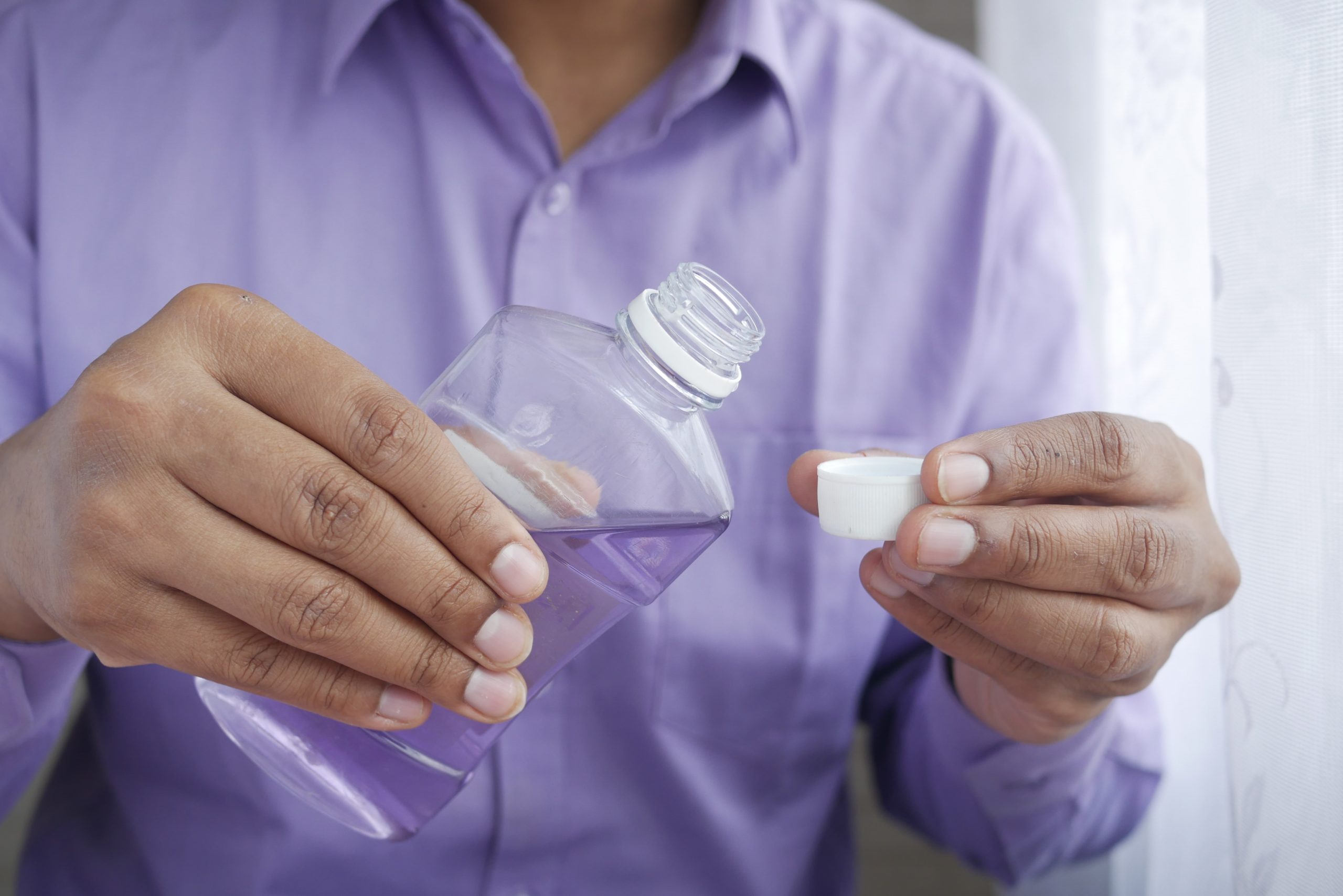 There are tons of mouthwash available in the market, so picking out the best mouthwash can be challenging. To make this easy for you, we have here some of the best mouthwashes, and all of them are ADA (American Dental Association) approved.
We have picked up these best mouthwash options based on their specific features like the taste, price, and ingredient list. Let's take a look.
Our pick for the best mouthwash Options
There are many different mouthwash options in the markets, and out of them, we have chosen some of the best mouthwash. This list does not include all the good mouthwash but some of our favourite picks.
Crest Pro-Health Multi-Protection Mouthwash
This is one of the best antibacterial and antiseptic mouthwash, which is good for fighting gingivitis and also bad breath. The magic ingredient in this mouthwash is cetylpyridinium chloride, an antimicrobial agent that treats bleeding or receding gums.
The best part is that it is an alcohol-free mouthwash, so it will not burn, especially if you have a dry mouth. Users say they enjoy the minty aftertaste. However, this may stain your teeth temporarily and requires teeth brushing or regular cleaning from the dentist.
Also, remember that some people are affected by the way the CPC ingredient leaves an aftertaste and alters the way food tastes in the mouth.
Crest Pro-Health Advanced with Extra Whitening
Another best pick for an alcohol-free mouthwash with teeth whitening benefits. This is the best fluoride mouthwash which helps in fighting cavities. Crest Pro-Health also contains hydrogen peroxide, which removes stains and helps in teeth whitening.
This mouthwash kills the germs and strengthens tooth enamel keeping bad breath at bay. However, it will take several months to see the whitening effect.
ACT Total Care Anticavity Fluoride
The act is a paraben-free, aluminium-free, sulfate and phthalate-free mouthwash. The active ingredient is fluoride which makes this the mouthwash pick for healthy gums, strong tooth enamel and keeping dental decay miles away. It is available in two flavours- alcohol-free and containing 11% alcohol.
ACT Dry Mouth
If you are looking for a mouthwash that is suitable for the dry and sensitive mouth, then ACT dry will be the best pick. This doesn't burn and reduces dry mouth for many hours after usage. It contains fluoride, which helps in fighting cavities.
It contains xylitol as the active ingredient, which increases saliva production in the mouth and reduces S.mutans bacteria, the main reason behind plaque formation on teeth.
Follow the instructions mentioned in the package to get the best results. You have to swish this in your mouth for a minimum of 1 minute. People also like the way it tastes in the mouth and makes the swishing task easy.
Colgate Total Pro-Shield
Colgate never fails in bringing out some amazing dental products. Total Pro-Shield mouthwash from Colgate has alcohol free formulas and a mild peppermint taste. It contains cetylpyridinium chloride as active ingredients, which makes it a great choice for fresh breath and keeping plaque buildup away.
It kills germs for 12 hours after Use and even after eating your meals. If you are in search of a gingivitis mouthwash, then you will love this one.
Listerine Cool Mint Antiseptic
Listerine is the best antiseptic and antibacterial mouthwash, which contains thymol, menthol, methyl salicylate and eucalyptol in its ingredient list. It has an alcohol and essential oil base, which leaves a minty tingling and may be too strong for people with sensitive mouths.
The essential oil has antimicrobial properties, which effectively reduces gingivitis, plaque, bad breath, and receding gums.
TheraBreath Fresh Breath
TheraBreath is an antibacterial and alcohol-free mouthwash. It effectively reduces sulfur-producing bacteria in the mouth and keeps bad breath away for upto one day.
It contains peppermint oil, castor oil, citric acid, sodium bicarbonate, tetrasodium EDTA, and sodium benzoate. Remember that TheraBreath might alter taste buds temporarily after usage. 
CloSYS Ultra Sensitive
If you are looking for the best mouthwash for sensitive teeth, then CloSYS will not disappoint you. This alcohol-free mouthwash is excellent for keeping bad breath away. It contains chlorine dioxide, an oxidizing agent which eliminates sulfur-producing bacteria present in your mouth.
Peridex prescription mouthwash
Peridex is a prescription-only mouthwash available at a pharmacy or even a dentist's office. This medicated mouthwash is also known as chlorhexidine gluconate oral rinse.
Peridex is an antibacterial and germicidal mouthwash that helps in treating gingivitis and keeping gums healthy. This mouthwash is not suitable for everyone as it comes with some side effects like tartar buildup, tooth staining, mouth irritation and reduced taste of drinks and food.
Some people may also experience allergic reactions that are serious and even life-threatening.
How to choose the best mouthwash?
Mouthwashes are mainly divided into two categories- therapeutic and cosmetic.
Cosmetic mouthwash helps in temporarily controlling bad breath and leaving behind a pleasant taste in your mouth.
Therapeutic mouthwashes contain long-term effective ingredients that can help treat conditions like receding gums, dry mouth, gingivitis, and plaque buildup. You can easily find them by prescription or over-the-counter.
Here are some key points to remember when you pick out a mouthwash for self-use.
What do you want your mouthwash for?
When buying a mouthwash, consider your personal health goals.
Bad breath. If you need to keep bad breath away, then pick cosmetic mouthwash on the go. You can use them after having your lunch.
Dry mouth. If you suffer from a dry mouth condition or a medication that results in dry mouth, then use a mouthwash designed to provide oral comfort.
Plaque or gum issues- if you suffer from receding gums, plaque buildup and gingivitis, then choose a mouthwash that contains fluoride or any active ingredient to fight bacteria.
Other considerations
Price. Price is another considering factor. Take a look at the amount you get for the price charged. Sometimes packaging can be deceiving. Buying a large bottle or bulk purchase may lower the rates per ounce, which makes the mouthwash comparatively cheaper.
ADA Seal of Acceptance. No matter which brand of mouthwash you buy, always check the ADA seal of Acceptance. This means that the product has been tested for effectiveness.
Why Use mouthwash?
Use the right amount of mouthwash to keep your dental health in check and maintain a fresh, radiant smile. Mouthwash reaches the corners of your mouth that are hard to reach using a toothbrush or even floss. This makes the mouthwash an effective tool for fighting:
receding gums
gingivitis
Plaque
bad breath
dry mouth
yellow or discoloured teeth
Safety tips
Unless the product is specially designed for young kids, mouthwashes are not meant to be used for kids. Children carry the risk of swallowing up a mouthwash. Before buying a mouthwash for your kids, consult with your dentist.
Also, some of the best mouthwash contains alcohol which is not good for people with sensitive mouths.
The takeaway
Using the best mouthwash can be effective for treating bad breath, gingivitis, healthy gums and killing germs. Mouthwash can also reduce plaque buildup, dry mouth and receding gums. When used in addition to brushing and flossing, it makes an effective oral health ingredient. Before purchasing, remember to check for ADA acceptance on the product packaging. Happy Swishing!