Best Sad Movies On Netflix For A Cathartic Cry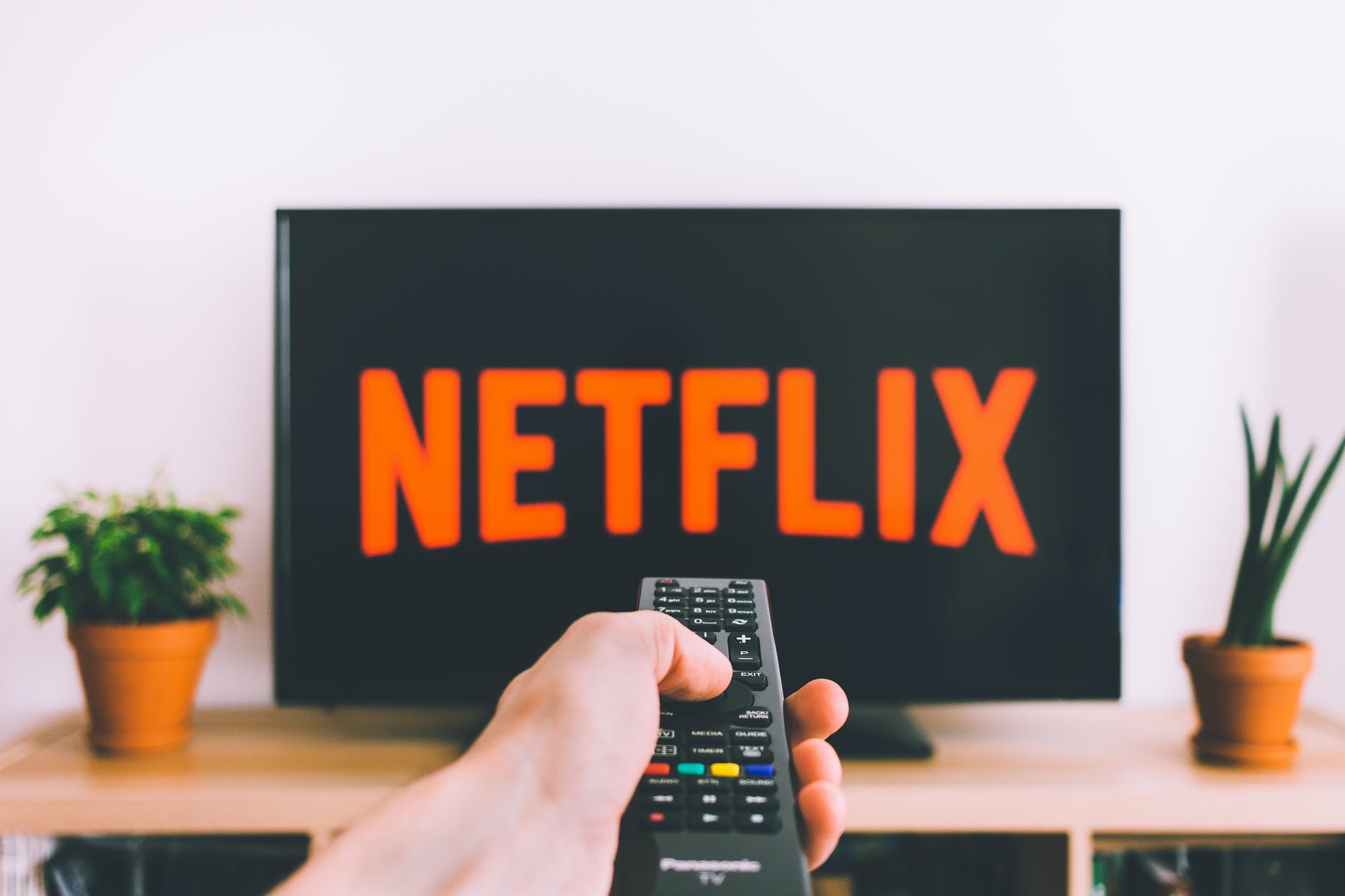 Sometimes we all need a good cry and the right kind of cinematic plot to take us to that point. Whether you are looking sad cry or happy cry, surprise tears or anticipated tears, we have got your back with an all-encompassing list of best sad movies on Netflix to accommodate every mood.
There are different types of sad stories; some are romantic and love-filled movies with a sad end story, while others remind us how fragile human life is. Some movies will remind us about a traumatic past and dark history, and you can even find movies based on real-life stories. The one thing common in all these movies is they get you in touch with your emotional side.
Below are some of the best emotional movies that will make you cry. Just remember to remove your mascara and get a tissue box before starting the movie.
Best Sad Movies On Netflix
These are some of the saddest movies on Netflix that will guarantee the start of the waterworks.
Pieces of a Woman (2021)
This movie is based on writer Kata Weber and director Kornel Mundruczo's infant loss experience. This movie is very powerful and intensely personal. In the movie, Shia Labeouf and Vanessa Kirby play the couple who try to move on after their baby's failed childbirth. This is one of the best sad movies on Netflix to watch on weekends and get in touch with your emotions.
I'm Thinking of Ending Things (2020)
If you are looking for some sad romance or love movies to watch on Netflix, this one might keep you entertained. This movie is apparently a breakup film but is anything but straightforward since it is directed by Charlie Kaufman (writer of Eternal Sunshine of the Spotless Mind and Being John Malkovich). It's cerebral, confusing, surreal, disturbing, and all at the same Time.
The Midnight Sky (2020)
If you want to watch sad and emotional movies on Netflix based on the end of the world, then The Midnight Sky will be perfect. The movie starts with the humans evacuating Earth due to global catastrophe. You will experience a lot of end-of-the-world sadness in the movie. George Clooney plays the role of the scientist; he is one of the few people who stays on Earth and forges an emotional bond with the spaceship crew warning them not to come back to Earth.
Read More:- Best Emotional and Sad Anime Movies on Netflix for the Hard Core Fans
All the Bright Places (2020)
All the bright places are based on a bestselling novel by Jennifer Niven and surfaces around teen romance. The two main characters of the film are played by Justice Smith and Elle Fanning, who get to know each other and reveal truths about living life with mental illness. This movie will definitely break you down to tears and is one of our favorites in the list of movies that will make you cry.
Hillbilly Elegy (2020)
Ron Howard directs this movie. The storyline is based on a memoir by J.D Vance, who documented how drugs, poverty, and other forces affect his community and family in his rural hometown. The movie's timeline keeps jumping from his childhood to adulthood but mostly takes place when Vance has to leave for Yale Law School. He tries to help his mother, who is a drug addict.
Horse Girl (2020)
We are used to seeing Alison Brie in comedies like Community or Glow, but her role in Horse Girl will stun you. You won't believe this is the same actress in the film. She plays the role of Sarah, a shy woman who loves crafts and visiting her horse. In the movie, she experiences strange coincidences, lost Time, and she suffers when nobody believes her for the things happening around her. Horse Girl is unlike any other sad movies you will watch on Netflix.
Irreplaceable You (2018)
Another one of the best sad romance movies to watch on Netflix on the cold, lazy winter days. Abbie and Sam were known as the perfect match from childhood to their engagement. But when they discover Abbie's cancer, the entire course of future changes. Now, she is trying to figure out whether she should focus on living her best life now or plan a future for the partner without her. This is one of those emotional movies that will definitely make you cry.
A Ghost Story (2017)
This is among unique and no doubt the best sad movies on Netflix. Have you ever wondered whether you could have an emotional connection to the spirit that looks like an "under-the-sheet ghost"? The movie is directed by David Lowery, director of "Pete's Dragon and The Old Man and the Gun". The story is about a man who dies and returns back as a specter to witness everything happening without him.
Roma (2018)
This is an Oscar-nominated movie revolving around the life of Cleo, who is a maid working for a middle-class family in Mexico City in the 1970s. She is dealing with a family breakup that forces her to work as a maid. An unexpected pregnancy changes everything; she and the family tries to adapt to the new normal.
Mudbound (2017)
Mudbound is one of the best emotional movies and is different from your usual sad movies on Netflix. The storyline revolves around two families of different family backgrounds who live on the same area of land.
When the son of each family comes back from World War II, they tend to develop a strong friendship against their societal and racial roots of Mississippi.
Moonlight (2020)
Moonlight is a best picture winning film about a man Chiron in three different points of his life. You will see the trauma he experiences abuse, and everyday bullying of childhood and adolescence affects his adult life.
To the Bone (2017)
Lily Collins plays the role of Ellen, a 20-year-old dropout who is struggling with anorexia. She joins an in-patient treatment program where she creates a good bond with the nearby residents but keeps on losing weight.
Brain on Fire (2016)
This movie is based on the memoir by Susannah Cahalan. The plot follows around a young reporter who is searching for the reason behind seizure memory and psychosis loss. This is one of those movies that will make you cry and also acts as a medical mystery at the same Time.
Carol (2015)
This movie is based on The Price of Salt by Patricia Highsmith, focuses on the unlikely romance between a rich old woman and a store department clerk in the process of getting a divorce. The plot of the movie is based on the 1950s the couple kept their affair a secret.
The Theory of Everything (2014)
Eddie Redmayne plates the role of Stephen Hawking, which is enough to break even the strongest of hearts. You will get a sneak peek inside the not-so-perfect relationship of renowned physicist and wife Jane.
Read More:- Captivating Korean Movies On Netflix To Binge Your Way Through
6 Years (2015)
Six years is one of the best sad love movies to watch on Netflix that will make you cry. Dan and Melanie have been in a relationship for six years, but a new job can tear them apart. With volatility, intimacy, and heartbreak, the movie will remind you of your first love.
Wish I Was Here (2014)
This movie has a melancholy plot instead of out-and-out depressing. Braff is a single dad who has to homeschool his kids due to some unexpected series of circumstances. This brings him close to his kids, his reclusive father, and also a dying dad.
About Time (2013)
If you are looking for some sad emotional movies on Netflix that will not make you feel wrecked, About Time is a sad romantic movie. The boy (Tim) learns from his father about their family's ability to time travel. Tim then uses the power to impress the girl he loves, which builds the romantic plot in the movie. Sadly, the relationship between them is a full emotional roller coaster.
Dallas Buyers Club (2013)
The plot of the movie is from 1986, where the main character Ron finds out he has AIDS and is left with only 30 days to live. He refuses to accept this and looks for alternative AIDS treatment options, and starts smuggling drugs from outside of the country to extend his life and help other people who are diagnosed with the same.
The Perks of Being a Wallflower (2012)
One of our all Time favorite sad movies to watch on Netflix, "The Perks of Being a Wallflower," is coming-of-age stories full of big emotions. This movie has it all, from the excitement of first love to teenage depression realities. The movie is based on a fit novel written by Stephen Chbosky.
The Impossible (2012)
The Impossible is based on the real-life tragedy of the Indian Ocean earthquake Tsunami in 2004. The film revolves around a family trying to find their way through the disaster and reunite after being separated.
Remember Me (2010)
If you love sad movies based on a romance that will make you cry, then Remember Me will become your favorite. Robert Pattinson and Emilie De Ravin play the role of two college students going through long-held grief. As the story line goes on, there will come several unexpected turns to deliver emotional gut punches.
A Walk to Remember (2002)
This is one of the best sad love movies you can ever watch on Netflix. Mandy Moore will make you cry with this sweet and weepy teen romance. Like many others, this movie also starts with a high school love story: a popular guy gets attracted to a girl who helps him.
For Colored Girls (2010)
This Tyler Perry film is based on Ntozake Shange's play "When The Rainbow Is Enuf and For Colored Girls Who Have Considered Suicide."" The movie follows the interconnected melodrama in the loves of 10 women from New York City. The cast of the movie consists of some amazing actresses like Janet Jackson, Whoopi Goldberg, Kerry Washington, Thandie Newton, Anika Noni Rose, Phylicia Rashad, and Tessa Thompson, among others.