Brunch Outfit Ideas For Instagram Worthy Look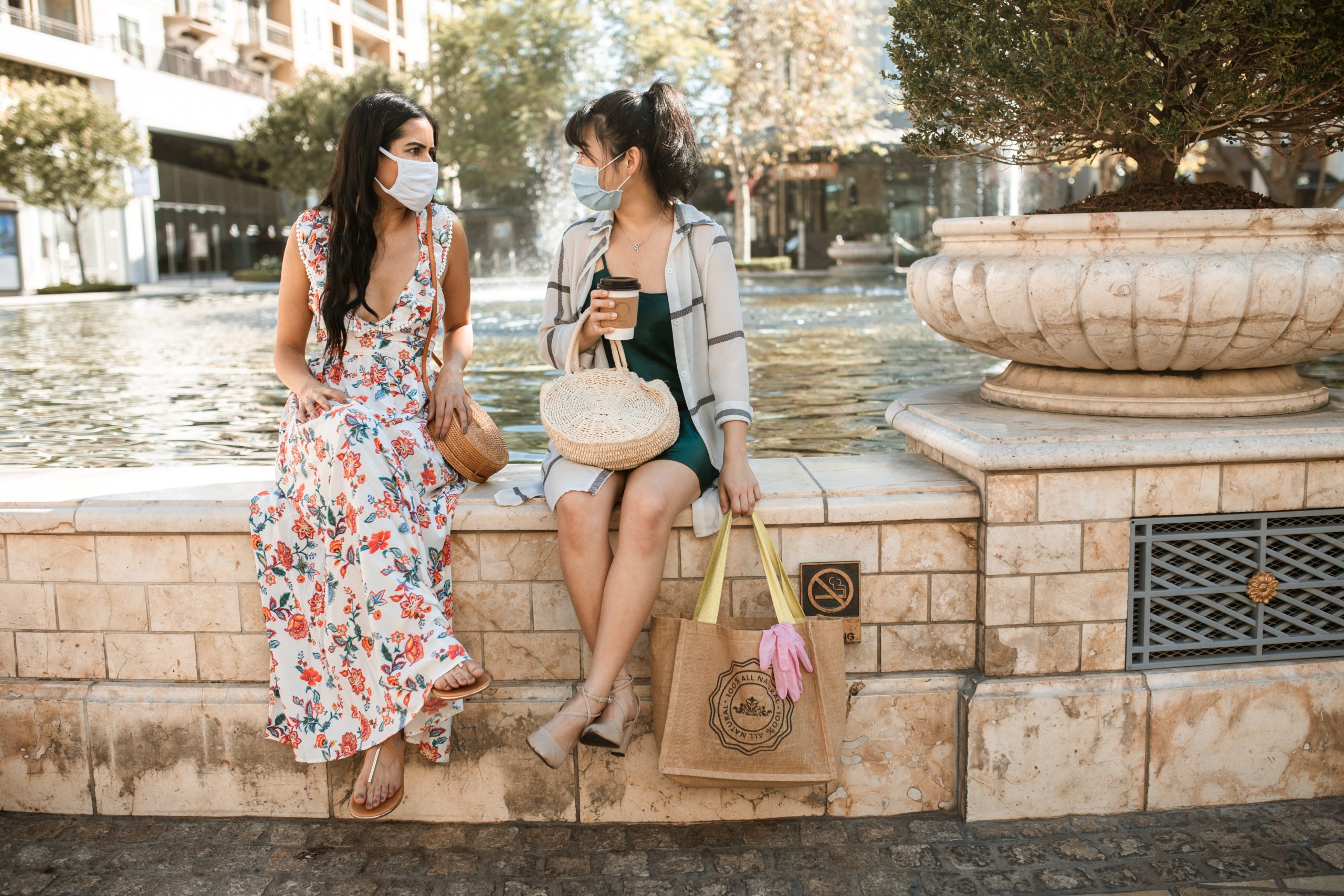 Are you wondering what to wear to brunch today? Then you will find much-needed inspiration to curate some stunning brunch outfits for yourself.
Brunch is a hybrid of lunch and breakfast with no hard and fast rules for dressing up. Brunch attire tends to be chic and casual with some personal style elements. Women mostly love wearing cute and comfortable brunch outfits to suit the venue.
During the summer month, loosely-structured pieces and light, flowy dresses work best. When the weather is cold, you can include staple pieces in your outfits like pants, jeans, and skirts paired with jackets and coats.
Here we have gathered trendy brunch outfit ideas to make you look ravishing on your next brunch date.
What Is A Brunch Outfit?
A brunch outfit ensemble consists of fashionable and comfortable pieces to curate a stylish look. Brunch is highly popular for a friend's date with no specific rules on a person's attire.
Some women prefer cute and casual outfits, while others go for chic, upscale, and designer clothes.
Most restaurants do not enforce any strict dress code, which gives you enough space to experiment with looks. Take this opportunity to have fun, experiment, and combine different style ideas to create your perfect brunch attire.
Read More-Cute Outfit Ideas for Girls to Try This Year in College
Brunch Outfit Ideas
Winter Brunch Outfits
Winter brunch usually takes place inside the cafe or restaurants; you will still need to wear warm clothes and layer your comfortable outfits. You can wear your cutest outfit and cover it up with an overcoat or jacket.
Your casual attire for brunch can include a shirt and jeans with a base layer, an oversized sweater, and a long chunky cardigan. You dress up your casual brunch outfits with leather sneakers, pumps, or boots.
If you want to make your outfit look effortless, then a neutral camel or black coat will make the best outerwear.
Summer Brunch Outfits
Summer brunch is all about staying fashionable and cool. You need to keep your outfits breathable, flowy and light like skirts, shorts, dresses made of cotton.
Light fabrics like linen and chiffon are excellent for tops paired with denim shorts or mom jeans to make the best summer brunch outfits. A flowing summer dress is perfect for extremely hot days.
Summer is the best time to experiment and spice up your brunch outfit ideas by adding vibrant colors, print, patterns, and edgy accessories that draw attention and make a statement look.
You do not need extra layers in the summer season; however, adding a trendy shrug adds the chic element on windy days. To add the finishing touch, wear sandals, wedges, and sunglasses for perfect summer brunch attire.
Fall Brunch Outfits
With the change in season, fall brunch outfits call for the need for light layering. As the weather tends to cool down a little in the fall season, adding a knitted sweater, denim jacket, or trench coat completes the brunch look.
You can swap summer espadrilles with sleep ankle boots to look more elegant. The thick sweater dress is perfect for staying cozy paired with long boots. If you still can't figure out what to wear to brunch, then skinny jeans paired with an oversized sweater and sneakers always work.
Casual Brunch Outfits
After having a wild night, brunch calls for casual and cute outfits. To create a laid-back and chic look, focus on wardrobe staples that require minimal effort and always look good.
Wear a dress or playsuit with minimal accessories to keep your outfit looking stylish and low-maintenance. If dressing up seems like a hassle to you, then athleisure is the way to go.
You can always wear matching leggings and top co-ords or bicycle shorts paired with a loose t-shirt for an effortless look. Complete the look by pairing white sneakers, sunglasses, joggers, hoodies, and sandals.
Formal Brunch Outfits
A formal brunch attire needs an effortless yet elegant look to impress your colleagues. You can always go for a tailored pants suit paired with short heels and delicate accessories to pull your outfit together.
If you like dresses over pants, go for a formal maxi dress in floral or black color. With neutral colors, you can add a belt or vibrant purse to add the element of a fashionable statement piece without drawing off the focus.
You can wear ankle boots or pumps to complement the dressy look. Elegant accessories like cute earrings and watches can elevate your style without looking overdone.
Read More- Best Vegan Bags and Purses to Befit Your Vegan Lifestyle
Sunday Brunch Outfits
Chic and classy is what Sunday brunch is all about. Keep things simple by pairing high waist jeans with your favorite top or button-down shirt. You can even style a cashmere sweater with boots or a maxi dress with heels and a wide brim hat, and even a jumpsuit with pumps and accessories.
On a Sunday summer afternoon, wear flower or vibrant color outfits. In the winter season, bold coats with boots make the perfect insta worthy brunch outfits. Do not be afraid to showcase new pieces or experiment with the latest colors and trends.
Brunch Date Outfits
If you are going on a brunch date, you can select any outfit you feel confident in and make it look trendy by adding personal elements. One best way to achieve this is by picking up pieces that highlight and complement your curves and complexion.
You can never go wrong with a chic top, denim jeans, and boots or sneakers. A neutral blouse with jeans and a cute bag is the perfect combination for understated style. A jumpsuit, dress, or skirt with flats or heeled sandals make a flattering outfit for your date.
Remember to accessorize the outfit with jewelry and sunglasses in simple silver or gold color, stud earrings, and a watch to add finishing touches.
Birthday Brunch Outfits
A birthday celebration is a perfect excuse to put on your best outfit and draw the attention of the masses. When you plan perfect birthday brunch outfit ideas, reach out for dresses with standout cuts or prints to make a statement.
Wrap or asymmetric dresses are sure to make you the life of the party. You can also go for a comfortable and cute look by pairing a white shirt with jeans, boots, and a jacket.
Floral or geometric prints in dresses look bold yet elegant at the same time. You can pair your dress with a denim jacket and dangling earrings to add a casual touch.
Breakfast Date Outfits
Breakfast dates are meant to be relaxed, and in such events, casual aesthetic clothes loaded with femininity are most suitable. For a flattering and charming breakfast date outfit, you can wear cigarette pants in white or beige with structured shirts to give a minimal yet elegant look.
You can wear cute ballet flats with headbands and use subtle accessories to add a personalized touch.
Brunch Clothes
Jeans
Whether you like wearing loose-fitted mom jeans or flaunt your curves in high waist skinny jeans, you can never go wrong with jeans to create effortless and chic brunch outfit ideas.
Jeans make such a versatile bottom and can be paired with almost anything. There are so many types of jeans to wear on brunch to give an aesthetic look. You can pair jeans with a shirt and smart blazer to elevate the overall look to dress up. You can wear jeans with a t-shirt and ballet flats to look effortlessly chic to dress down a little.
Another cute option for brunch outfits is wearing a sweater or chiffon blouse with comfortable-fit jeans. You can finish the look with kitten heels, strappy pumps, or block boots to make a statement.
Pants
Pants can be both dressed up or down, depending on the event and venue. To look casual, you can pair pants with a plain shirt, and to dress up, wear a blazer with heeled boots. Complete the look by adding a bag or accessories for a trendy touch.
Shorts
When the weather is hot, nothing feels more comfortable than a pair of good shorts. You can pair denim shorts with a chick top to look timeless and casual. To add a unique touch to your outfit, wear tailored shorts with minimal accessories. As we know that patterns draw attention, you can even go for printed shorts with a neutral top.
Dresses
Brunch attire is incomplete without a good dress. Dress is an excellent clothing piece that can be used for both formal and casual brunch events. There are so many types of dresses to choose from, and each of them is suitable for different occasions.
A loose flowy feminine maxi dress is perfect for brunch attire to keep you cool without sacrificing fashion during the summer season. Go for lighter fabrics and pair them with strappy sandals to complete your look.
Black tights with oversized sweaters and neutral boots make the best combination to look put together during the winter months. Keep the tones muted and go for block color dresses or bold borders to look alluring.
Skirts
No matter what time of the year it is, skirts can never go out of fashion. A good skirt can liven any brunch outfit. It can be layered with tights and jackets during winter and styled with cute tops in summers; the options are limitless.
A mini skirt is a standard summer outfit choice and can be paired with patterned tops to look playful. Be the center of attention by wearing a leather midi skirt paired with beige, white, or blacktop to look sophisticated yet practical.
Read More- Trendy Winter Outfit Ideas for Women to Step Up the Fashion Game
Final Words:
Deciding what to wear to brunch can get tricky, but we are here to help. This post contains some of the best and cute brunch outfit ideas, suitable for all-weather events and venues. It's time to get inspired and pick some trending brunch outfits for your next date.