Cute Outfit Ideas for Girls to Try This Year in College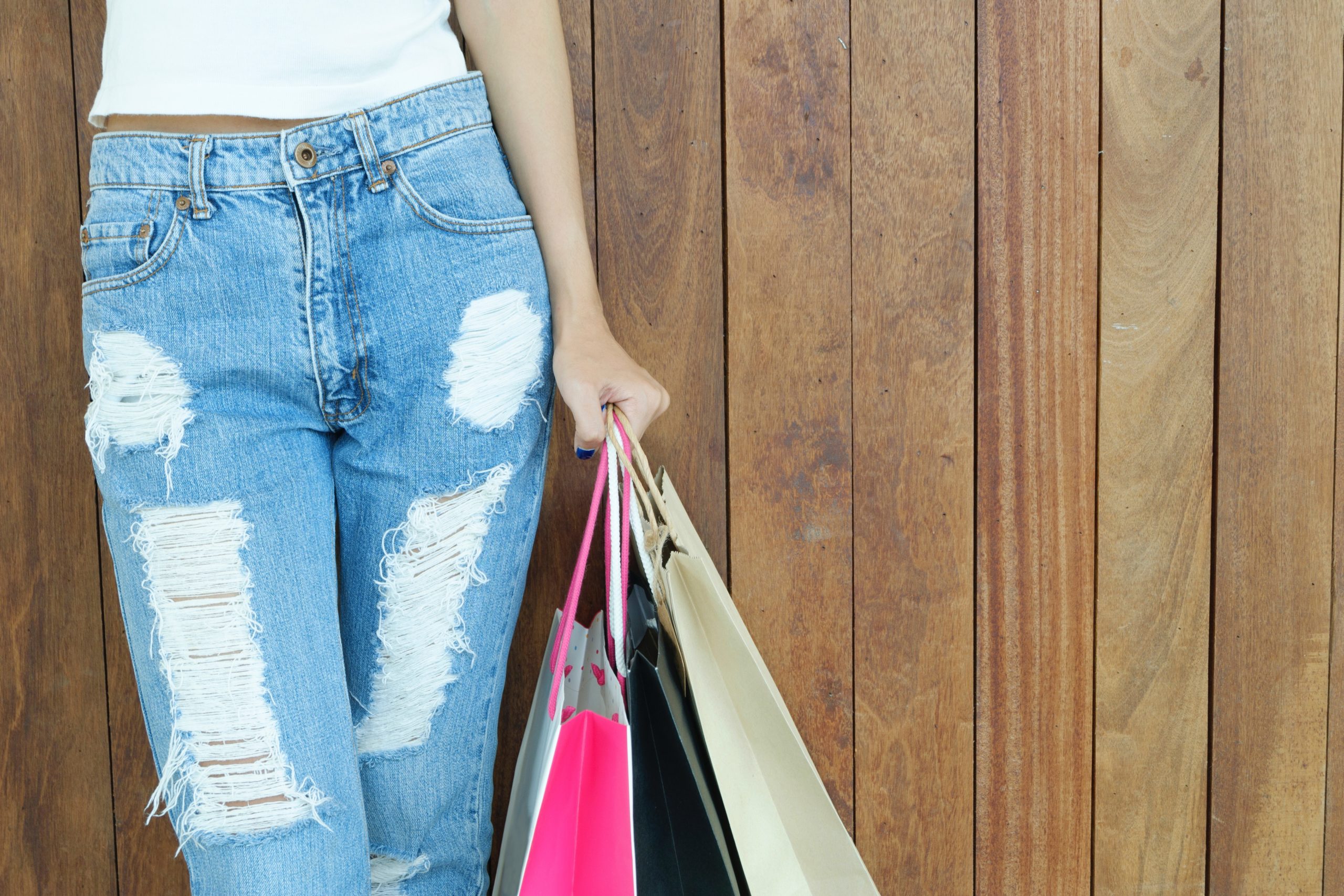 If you are new to the college world and looking for cute outfit ideas for girls, then you are at the right place. We understand that going to college and picking stylish outfits every day become overwhelming sometimes. That's why we have compiled some college outfit ideas for you to look like a fashion diva every day.
Outfit Ideas for Girls to Look Stylish in College
What makes a look profoundly suitable for college girls? Comfort! Always remember that no matter what you wear or which college outfit ideas for girls you choose, comfort should be the priority. Comfortable and functional clothing should be the base for college girl outfits. We have made a list of some trendy and amazing outfit ideas for girls to rock your college days. Trust me; these college outfits will make you stand out from the crowd.
T-shirt and Skirt
In summers, nothing can beat the look of floral skirts and sassy skirts with cute t-shirts. Summer skirts look highly fashionable. They allow your legs to relax for a while. For a fashionable look, pair your skirt with a colorful basic t-shirt. Trust me; you can look fashionable from day to night with a skirt and basic tee.
Make sure to wear a relaxed skirt with a basic graphic tee. Complete the look by pairing it with flats for a daytime look. Pair the outfit with heels for a stylish party look. It is one of the best college outfit ideas to stay fashionable the whole day. 
Pencil Skirt and Statement Tee
If you are the one who loves glamorous looks, then nothing can be better than a long pencil skirt and t-shirt. Try to pair the outfit with heels or sneakers for a more fashionable look. Easy, isn't it? You can also create an athleisure look by pairing your favorite skirt with a statement tee. You can complete this look by wearing sneakers. For a more on-fleek look, layer it with some fashionable jacket.
Embroideries, ruffles, fringes, and tassels are some of the popular trends rocking casual outfits for girls. Try to pick a skirt with ruffles for more amazing college outfits. These elements render a more enhanced look. Want to look more beautiful? Manage perfect dewy skin for a more elegant look in the college.
Black Jacket Outfit
You can never go wrong with a black jacket outfit. So, glam up your boring everyday t-shirt style by layering it up with a stylish jacket. Layer a basic-tee with a jacket to create a more flattering and comfortable style. In summer, avoid buttoning up the jacket and allow it to fly in glory.
A wide range of jacket styles is available in the market. Try to pair your basic tee with a cool longline jacket, a plain simple blazer, or a bomber jacket for maximum impact. In case you are fond of an edgy look, opt for a bomber jacket and pair it with cool casual sneakers. If you are a nature lover, then make sure to try sustainable shoe brands. This way, you can look fashionable while saving nature.
Denim Outfit
Denim outfits never go out of trend. Create a classic look with stylish denim and a basic tee. Trust me; this one is everyone's favorite. It is chic, simple, and takes no time. There is a wide range of college outfit ideas for girls to choose from. Denim is the most stylish way to add instant glamor to your overall look. 
From boyfriend jeans to bootcut jeans to skinny jeans and much more, there are endless options when it comes to creating college girl outfits using denim. To create a chic and classy look, pick skinny black jeans or high-waisted jeans and tuck your t-shirt in them. Complete your look by pairing it with your favorite heels for a party look. In order to create a casual outfit for girls, pair the dress with casual white sneakers. For a better look, use a bag from the best vegan bags brands.
Basic T-Shirt With Shirt
If you are looking for college outfit ideas for girls, then consider pairing a basic t-shirt with a casual shirt. It is a quick and easy way to create a sexy look. Wearing a shirt over a basic tee gives you a cool and amazing street-smart vibe. It is the perfect sophisticated look that can go around during parties and weekends. 
Make sure to opt for relaxed or oversized shirts with stripes, plaids, or florals. Trust me; this one is massively trending this summer. Make sure not to button up your shirt. In case your shirt has loud and bright colors, opt for a subtle colored t-shirt. If you are in the mood of experimenting, then layer it with different colors. One of the most popular trends that everyone is trying now-a-days is classic white shirts. Put a shirt with a t-shirt and a logo on it.
Ripped Jeans with Tank Tops
Ripped jeans are back in trend. A combo of ripped jeans and a beautiful crop top is one of the best college outfit ideas for girls. A pair of distressed or ripped jeans can render you a fashion-forward look. There is a wide range of ways to style ripped jeans. You can pair your ripped jeans with a basic tee.
If you want a chic look, then pair your ripped jeans with a sexy tank top. Trust me; it can never go wrong if done perfectly. In case your jeans are a bit relaxed, then try to pair it with a fitted crop t-shirt. In case you are opting for fit ripped jeans, opt for a relaxed crop top. It will help you to balance out your look.
Ruffle Dress
Ruffle dresses are the best trendsetter. So what are you waiting for? Rock your summer days in college by wearing skirts and ruffle dresses. Opt for a cute ruffle dress in a sexy pastel color for a cute look. When it comes to summer and spring styles, the ruffle dress trend is the best. From billowy skirts to flouncy sleeves, ruffle dresses help to create a feminine charm that is utterly girly.
Trust me; they will put you in a flirty and fun mood. When wearing a ruffle dress, make sure to put on the best biodegradable sunscreen to protect your skin from harmful sun rays. In order to complete the look, pair your dress with suede-heeled sandals. If you want, you can add a twist to this casual outfit for girls by wearing black leather pumps.
Ruffle Wrap Skirts
Another amazing college outfit idea for girls is ruffle wrap skirts. They are highly feminine and will make you stand out in the crowd. Ruffle wrap skirts are eye-catching and are easy to pair with any top or t-shirt. You can pair your ruffle wrap skirt with a simple, cute monophonic t-shirt. Do not forget to wear classic pumps to complete the look.
If you want a more eye-catching look, then combine the dress with lace-up sandals and straw totes. In case you are planning to go to some party after college, then pair up your ruffle wrap skirt with a white blouse and beige flat sandals. If you are going for some outdoor party, then make sure to wear sunglasses for a more appealing look.
Give a Try to Mini
Looking for cute outfit ideas for girls, then you can never go wrong with mini. It is a fun piece which you can wear with pretty tops, shirts, and accessories. Summer is the perfect season to pull out your cute little mini from the closet and create different college outfits. Mini skirts are highly versatile; you can match them with different tops and shoes.
If you are planning to wear a denim skirt, then pair it with a strip top. Complete the look by wearing sexy white sneakers. In case you want to create a bold look, then make a combination of the patterned mini skirt and a bright-colored top. Make sure to wear high heels with the outfit. Moreover, if you are in the mood to wear a colorful skirt, then pair it with an elegant white shirt and block heels. Make sure to use the best hydrating serum for plumped and moisturized skin.
Go Baggy
You may feel puzzled when it comes to styling baggy pants, but trust me, when done right, baggy pants create an amazing look. The key to wearing baggy pants is balancing the overall silhouette. Moreover, make sure to tuck in the top or blouse you wear with the baggy pants as it is a rule of thumb.
You do not always have to look glamorous and sexy. Sometimes it is better to look baggy. So, wear oversized jeans to create that perfect laid-back feel of the beautiful summertime. Pair it with a cute white tank top. Complete the look by wearing black accessories in order to feel chic and not sloppy. In order to enhance and streamline the overall silhouette, try belting the pants. Moreover, you can also style your baggy pants with different blazers for a more fashionable look during college parties.
Try Shorts
Why not give a try to shorts on a hot sunny day? Trust me; shorts are never out of trend. When styled perfectly, they help to create a highly fashionable look. However, it may become difficult to style the same apparel in different ways. For a casual outfit for girls, try pairing denim shorts with a basic white t-shirt. Complete this look with a white sneaker and the best luxury smartwatch.
For a more clean and formal look, pair your shorts with a t-shirt, a pastel-colored blazer, and loafers. You can keep it casual by adding a plaid top and not a solid one. If you are confused, then it is always a good idea to wear a black t-shirt as it will never serve you wrong.
Floral Printed Pants
Do you know what can help you create a fashionable buzz? Floral printed pants. Yes, you read it right. They are perfect for a fashionista summer look. You can rock florals with florals. It means par your floral printed pants with a floral blouse for a more stylish look. Moreover, you can also pair floral pants with a bold shirt according to the shade of floral pants. It is among the best college outfit ideas for girls. Complete the look with a pair of matching shoes. Make sure to do your eyebrow for a perfect look.
Look Cool With Nerdy Look
Nothing can be more cool, comfortable, and functional than a nerdy look. They make outdoor-inspired and functional pieces. Nerdy outfits are among the most comfortable college outfit ideas. All you need for this look is a simple V-neck sweater or a crew. You can look casual by styling it with jeans. Moreover, you can also style it with a skirt or dress pants for a more fashionable look.
In case you do not like sweaters, then you can opt for hoodies as they are another popular option for nerdy style. Wear a fitted zip hoodie over skinny pants or a button-down, and trust me, you will stand out from the crowd. Want to look more fashionable? Then know all about different types of makeup products and their usages.
Final Words
Divas, I am sure if you follow the right outfit ideas for girls, then you will rock your college days. Your summers will definitely go amazing with the perfect college outfits. One best thing about college outfits is that you can wear them in your classes and can directly go to parties in these cool outfits. If you like these styling tips, tell us by dropping a comment.