Healthy Salty Snacks To Munch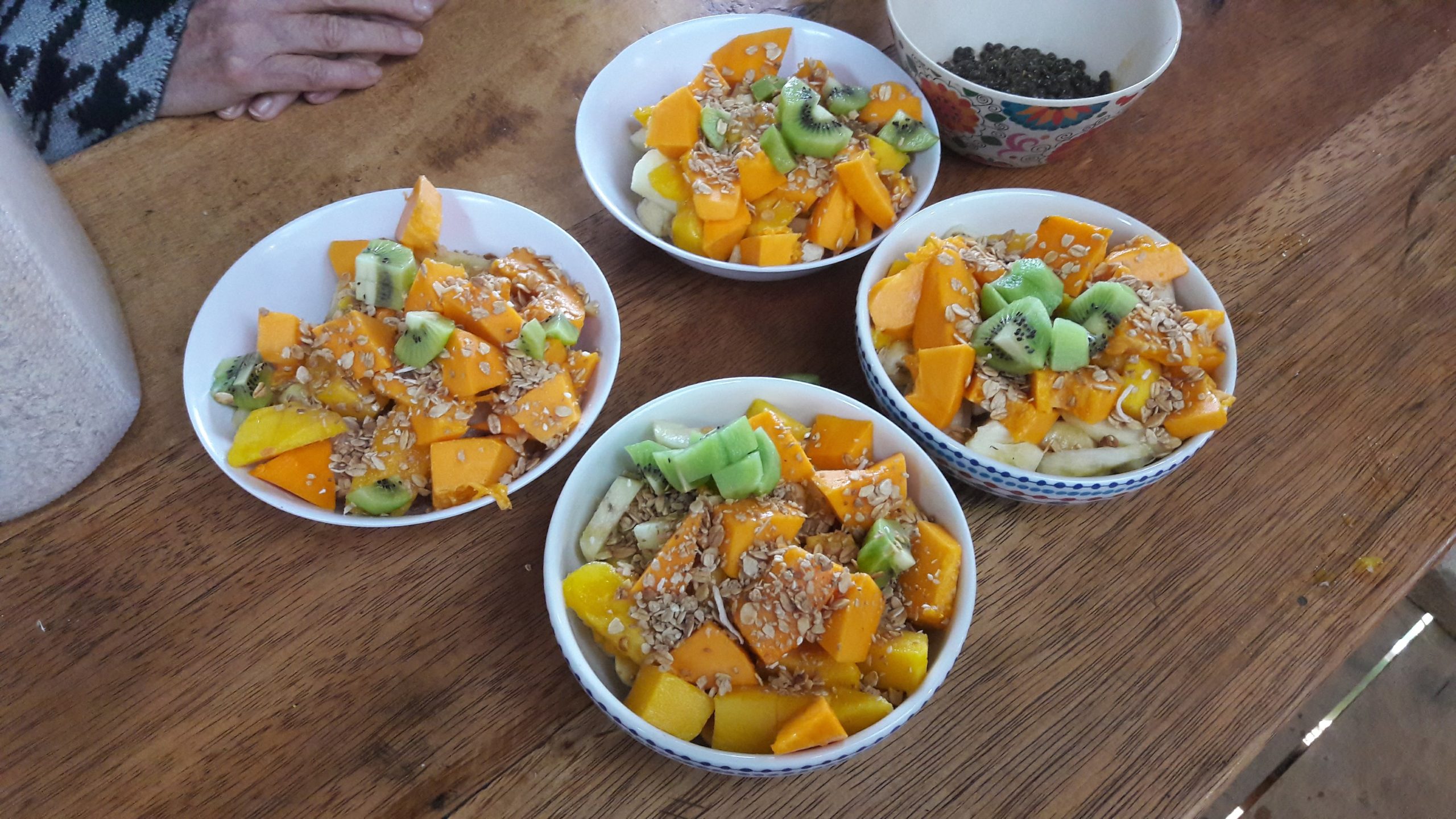 Do you want some snacks which you can munch on without worrying about your health? Or do you want some options too which also have health benefits? Well, you do both of these things by trying some healthy salty snacks.
The good thing about healthy salty snacks is that they have health benefits even when they contain salt. What's even good is that the healthy snack options will also satisfy your craving for something tasty to snack on then and now. However, when we talk about healthy salty snacks, the first thing which may come to mind is how they can be healthy? Well, the answer is even after avoiding regular snacks like processed food, there are a lot of options.
In the article, we will tell you about some of the best healthy salty snacks which you can try to satisfy your salty snack cravings.
Best Healthy Salty Snacks
These are some of the best healthy snack ideas which you can try without worrying about your health:
Macadamia Salted Nuts
If you want a crunchy, creamy, and salty taste, then the macadamia nuts are the perfect healthy snacks for you. The flavor and texture of these nuts will truly satisfy your salt cravings without harming your health.
These nuts, in addition to being salty and taste buds pleasing, are also packed with nutrients. They are full of healthy fats, fiber, protein, minerals, and vitamins. The macadamia nuts are rich in especially manganese, which is an essential mineral for keeping bones, nervous, metabolism, and immune system healthy. It is also an essential mineral for the healthy functioning of reproductive hormones.
Other than this, manganese also acts as an antioxidant which helps the body in fighting the damage on cellular levels.
Sardines
If you want salty and nutrient-dense healthy snacks for yourself, then sardines are the best option for you.
The sardines are rich in a member of vitamins like D, and B12, selenium, and iron. These nuts are also rich in omega-3, which has anti-inflammatory properties. It is also an excellent food as people who eat omega-3 in their diet have a lower risk of heart ailments.
Sweet Potato Chips
A number of studies show that eating fried food like chips on a regular basis is not good for your health. But thankfully, there are also healthy options for them.
For example, you can go for alternatives like baked nutrient-rich sweet potatoes. When you go for baking, then bake them at low heat, which will result in homemade chips which are crispy and full of nutrients. In this healthy snack recipe, all you need to do is slice the sweet potatoes in thin rounds and coat them using olive oil. Now sprinkle them with some sea salt and then bake at a temperature of 250 Fahrenheit for a period of 2 hours. While doing this flipped them during the process.
This is one of the easy healthy snack recipes which you can easily try at home.
Olives
Olives can be the perfect choice if you are looking for healthy snack foods which also offer nutritional benefits.
A number of researches show that the olives are packed with phenolic compounds, which include verbascoside, flavonoids, and secoiridoids. These phenolic compounds are one of the most effective antioxidants which help in protecting against cell damage. It is also helpful in preventing inflammation and oxidative damage.
In fact, olives are one of the best salty snacks, which contain 100 to 400 mg of phenolic compounds in every 100 grams.
Edamame
The edamame beans are a type of immature soybeans which are typically steamed or boiled into their pod.
Edamame healthy snack foods which are delicious and filling snacks that can easily be sprinkled with salt. You can also go for some extra seasoning to add some extra kick. The edamame is also a good source of plant-based fiber and protein-rich in minerals and vitamins like magnesium, potassium, folate, and copper.
In this healthy salty snacks recipe, try adding some sprinkles and sauce with the sea salt, which will satisfy the cravings.
Whipped Veggies and Goat Cheese
Are you looking for a creamy and salty snack, then the dip of whipped cheese can be an excellent choice for you.
The good thing is that goat cheese is also a filling option as it is rich in healthy fats and protein. For an additional boost, you can pair these best healthy snacks with the veggies like broccoli, carrots, and celery. The addition of the veggies will work as an even satiating option for you.
Veggie Chips
The chips are a popular choice when it comes to the best healthy snacks. Thankfully there are a number of nutritious veggie recipes which you can try.
The good thing about veggie chips is that you can try a number of options in them. For an additional boost of taste, you can add some soy sauce with them along with the sea salt in them. What's even amazing about the veggie chips is that they are full of nutritions and v vitamins which can also be fulfilling and healthy snacks.
Salted Guacamole Or Avocado Slices
Do you want some healthy salty snacks? If yes, then the avocadoes or salted guacamole are a perfect option for you.
The avocados offer a variety of various health benefits, which have an impressive profile of nutrients. These fruits are creamy in taste and packed with vital nutrients like magnesium, healthy fats, fiber, and folate. For instance, avocado intake is associated with a better quality of nutrients and diet intake. They are also good for lowering the risk of metabolic syndrome, which is a cluster condition that can increase type 2 and heart disease risk.
For healthy snack recipes, slice the avocados and sprinkle them with sea salt or you can mast the avocado in the guacamole and enjoy them with the veggies or tortilla chips.
Nut Butter With Salt
Do you want something to try with the veggies and fruits? If yes, then why not try some salted nut butter? Yes, you can, and the good thing is that it is a great option which is full of nutrients and vitamins also.
The addition of some slate peanut, cashew, or almond butter will satisfy your salt cravings as well as help you feel more satisfied. In the form of some healthy salty snacks, go for some apples and strawberries and try them with some toppings of almond or creamy peanut butter.
Deviled Eggs
Eggs are some of the most nutritious types of foods that you can find for yourself. And the good thing about the eggs is that they are full of nutrients and healthy compounds.
This is also one of the best healthy snacks as a small egg delivers Vitamin B2, B12, phosphorus, iron, zinc, and selenium.
These are some of the healthy salty snacks recipe options which you can try for yourself. The good thing about all the options which we have listed above in the article is that they are full of nutrients and proteins.
Final Words
Do you want something to satisfy your salt craving? But worried about health? Well, then trying some healthy salty snacks is what will satisfy your cravings and health needs both.
There are a number of healthy snack ideas which you can easily try at home without much effort. However, remember that the recipes you choose should deliver proteins and nutrients and not health-harming elements.