Best Clash Royale decks with Hog Rider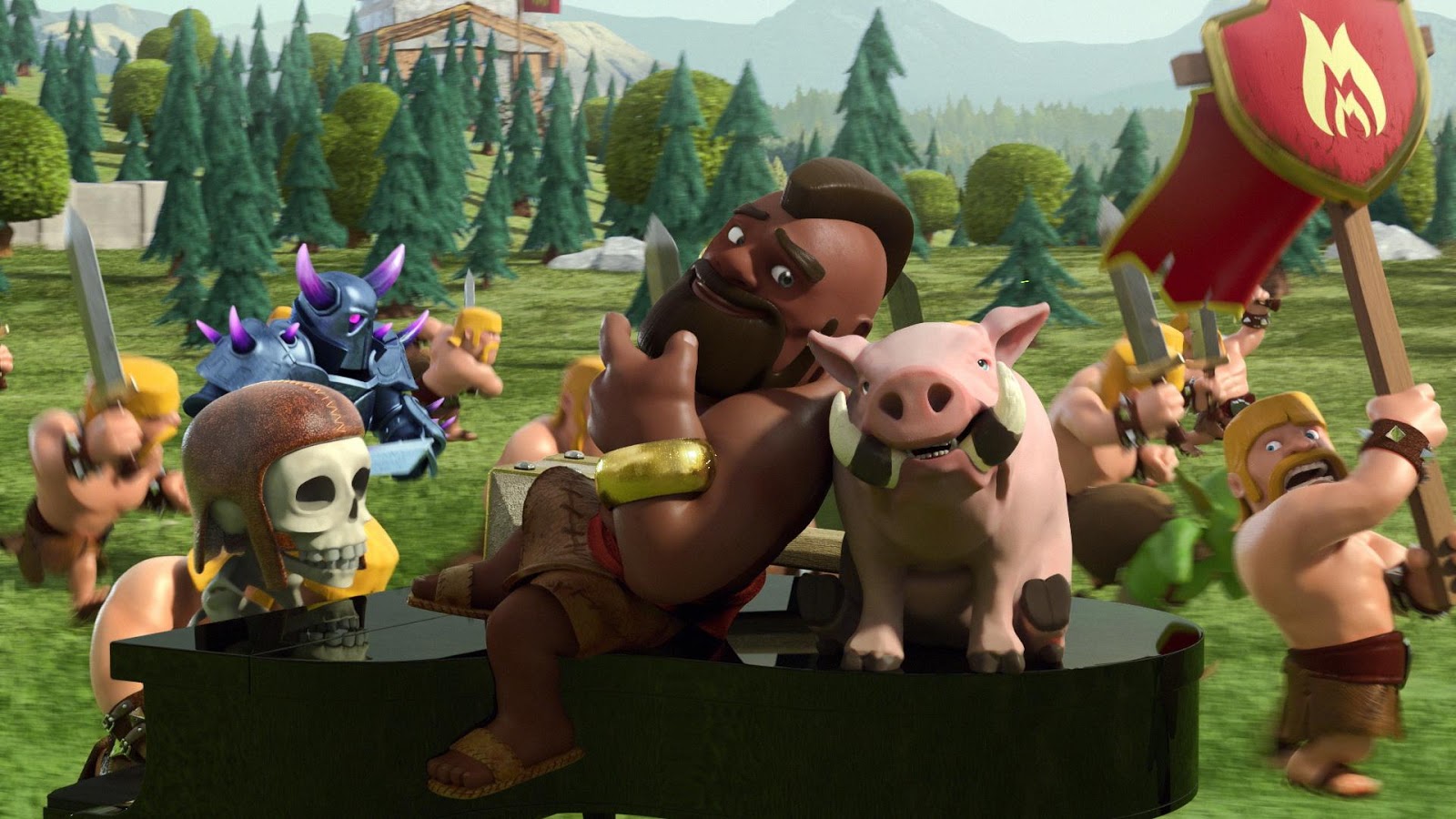 The hog rider deck is the best clash royale deck since it made its first debut. Even today, this game is the reason for discord among most players. Some players say it is too strong and should be weakened, while other players have started to raise their voices after it was weakened a little.
Best Clash Royale decks with Hog Rider
Check out the best clash royale hog rider deck,
Executioner and Knight
This is the first cheap and fast hog rider deck. Here you can take advantage of hg rider strength with the help of other cards. Golems, Hordes, and even legendary units can be killed without facing any problems. The combination feature of tornado and executioner allows the players to destroy multiple cards at one single time. The Knight is best in defense or as a defensive preventer for hog riders.
Mega Knight, Miner, and Hog Rider Deck
Another best clash royale deck is Mega Knight and Miner. This card is balanced with a 3.9 cost, and this time you get more defensive cards. Here are some great combinations:
Hog Rider, Bats
Miner, Bats
Miner, Hog Rider, Bats
Hog Rider, Executioner
Mega Knight, Hog Rider, Bats
Hog Rider, Wizard, and Freeze Spell deck
In this clash royale deck, you use the hg rider as your offensive card and then defend by using other cards in the deck. Ace in the hole will be a freeze spell and can be used to leave a surprise effect in the last few seconds of the game.
Inferno Dragon, Hog Rider, and Mega Knight Deck
Mega Knight is hog rider's best mate. The Inferno Dragon provides a security guarantee against the tank, and the Electro wizard offers an advantage in attack. You can use three spells to cover the medium-low level cards.
Elite Barbarians, Hog Rider, and Wizard Deck
Elite Barbarians & hoger together make the attack deck. Tombstones and barbarians act as a good defense, while the wizards can be used to support the cards. A good strategy helps in deploying the hog rider and throwing a fireball on an enemy tower by killing using luck as enemy defenses.
Sparky, Golem, and Hog Rider deck
It is a powerful hog rider royale clash deck but with a high cost. Both attacking and defending units of this deck are amazing; however, the only downside is the higher cost. Each of the cards can cover all the positions and make the strategies of enemies impossible.
Bandit, and Goblin Barrel
Another low-cost deck is Bandit and Goblin Barrel. This is a low-cost deck using hog rider 2. Bandit is capable of evading attacks with a rapid run and by dealing a lot of damage. Goblin Barrels can send parts to the arena. Bowler and Wizard make good defensive cards for devastating attacks.
Huts and Hog Rider deck
This is one of the best clash royale decks that will make your enemies crazy. The building will guarantee continuous troop flow and will become good support to diversions or attacks. Mini PEKKA can easily face most of the tanks, and musketeers are great in dealing with dangerous air troops and balloons.
Read More- Stardew Valley Woodskip- Where To Find?
Best Arena Decks On Hog Mountain!
Goblin Barrel Deck
Goblin Barrel deck is a classic bait. It functions amazingly in bait decks as compared to any other archetype. You can use Inferno tower+Knight as your defense. Also, you can use Rocket to destroy any incoming Giant witch balloon.
The princess will be your bait here, and the Goblin gang makes a cheap swarm which equals quick defense. Before you drop a goblin barrel at the beginning of the match, wait until you know all the counters.
Mortar Deck
Mortar deck is another fun deck to play with. Play the skeleton barrel at the bridge or maybe the princess as your first play. Many people counter minions, musketeers, or skelly barrels. You can drop poison anywhere to harm the supporting troops using skeletons.
This deck features neatly organized offense. However, the main power of the deck lies in the low elixir cost. You can put constant pressure to break your opponent's pushes, which was not easier before.
Hog Rider Deck
How can we forget a hog rider deck? High DPS, decent swarm control, and featuring two splanks, this is the best clash royale deck. You can get your value with the poison. The hog is very past, and the poison works well, which makes the damage easy.
You do not need to be concerned about the defensive troops. If you need to, you can use a defensive position against a Golem beatdown along with Night witch.
Giant Deck
Arena 10 deck is difficult to play with but amazing once you get a hold of it. The synergies may seem weird so make sure to make the haste with Inferno. You will get Zap, so you are good to go and have nothing to fear about.
If you like, you can swap Skeleton Army with Guards or Goblin Gang.
Balloon Deck
Ballon lumberjack cycle without Gobblin cage is what defines this deck perfectly well. It features deadly offense, decent defense, making it a devastating deck altogether. You can level up easily using decent synergy. A low-cost elixir makes it even better, and you can pressurize the deck by blocking the opponent's push instead of killing them.
Avoid big pushes to build up as you cannot defend them without using a heavy spell. Instead, pressurize the other side to see Mega Knight/Golem/ PEKKA at the back.
FAQ:
What is a good hog rider deck?
List of good hog order deck
Hog ExeNado Rocket cycle.
TOWER TORNADOS.
MegaKnight Hog Fireball.
Pekka Hog Lightning.
Hog PEKKA beatdown w/ Poison.
Sudden Death Hog bait.
Hog PEKKA beatdown w/ Arrows.
Hog MiniP Bats cycle.
Are hog cycle decks good?
2.6 hog cycle is the most stable archetype in the entire clash game. It has successfully stood the test of time and is free to play using a friendly deck. Once you master the micro-interactions, you will hit PB every season easily.
What is the best deck for Hog Mountain?
Mortar Deck.
Giant Deck.
Ram Rider Deck
Lava Hound Deck.
Is Hog rider good clash Royale?
Royal hogs make superb rush units at the beginning of the game because of fast movements, speed, and their ability to jump across the river. They can make three musketeers deck work very easily and can split evenly if placed in the middle of the river. This will set you for a deadly split push.
How do you counter a hog rider deck?
Hog Rider + Zap