How to Choose Wedding Decor Guide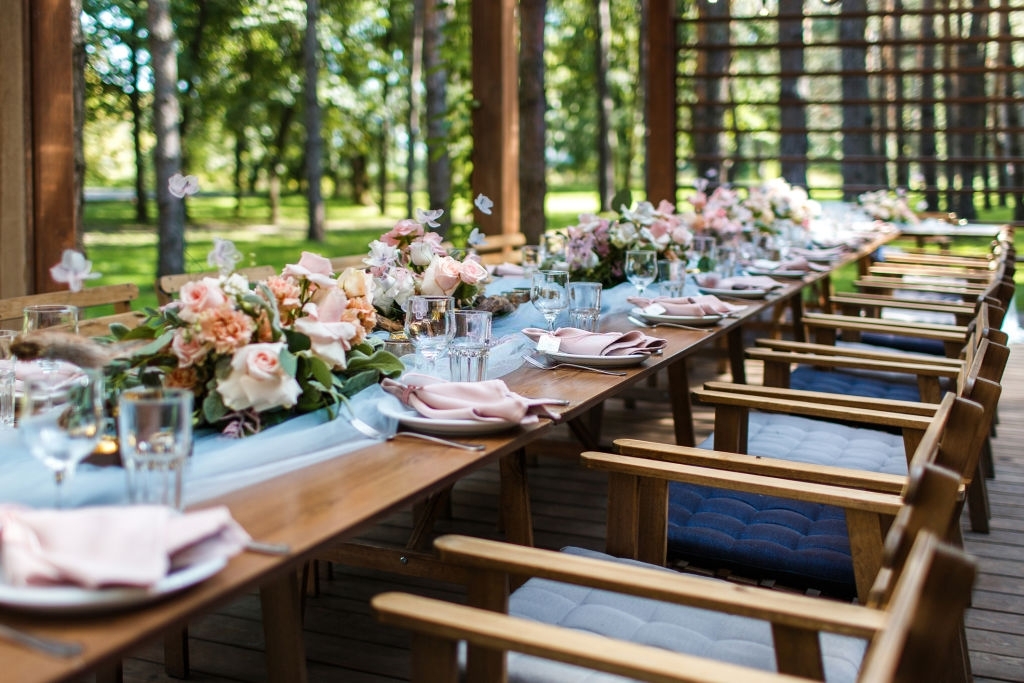 One of the most memorable moments of a person's life is their wedding, and everyone wants their wedding to be flawless and precious. It is never a good idea to avoid responsibilities when planning an appropriate wedding. Everything that you decide to have in your wedding must reflect your style and personality. Although the wedding attire is an important part of this setup, we will not be talking about that, as most people pay too much attention to their attire but fall short in planning the wedding decor.
It is important to choose a wedding decor that is cohesive, beautiful, and reflective of your personality as a couple. To achieve that there is comprehensive planning process is required. Now, this may seem very tiresome to many people, but if you follow the following guides, then trust us, it will all be worth it. A wedding is a very memorable event, and apart from being memorable, it should also be a pleasant experience for the groom and the bride, and all the guests. The concept of a wedding is special, but then you are talking about such a huge event in your life, so why not make it grand.
Use the following guide to ensure that you have the perfect wedding decor for your memorable day.
Define your aesthetic
It is no brainer that you will not have very high-quality wedding decor without even being sure about your desired aesthetic. Your wedding venue can ultimately look like many different things, and you have to choose which one of these designs is best suited as per your style. The main objective of this point is that merely choosing different items for the decoration of the wedding venue will not ensure that you have a memorable wedding décor. It would help if you were precise about your wishes and specifically your wedding aesthetics.
Believe it or not, many people in this world have so much money in their hands and have also spent that money on their weddings but have ended up getting average wedding decor because of the lack of planning. All of the advantages of a planned wedding decor must be convincing enough to pay attention to this.
Some people may argue that it is easier said than done, as it is very difficult to categorize our desires in words. If you are one of those people while making this decision try to remain on the earth, that means try to look like an outsider and ask yourself the feeling you would want at your wedding. That could be edgy, modern, romantic, or relaxed. After this consideration, you will find that making this decision has become easier than before.
Stay flexible about your color palette.
It is natural that sticking with the normal colors and their shades would be the best option for your wedding decor. Still, to get the perfect wedding decor, it is recommended to stay flexible with your color palette and focus on the overall wedding decor while deciding on colors. Suppose you have hired a wedding planner or an event planner. In that case, it is considered wise to pay attention to their recommendations as they are highly experienced in this field and know the different color palettes that will work along with the others that won't.
Consider your surroundings
After you have decided on the aesthetic and the color of your wedding venue, it is time to consider the actual venue or location of the wedding. Depending upon the venue, you can take various advantages from your surroundings. We would also recommend you to stay aware of your wedding venue before planning your wedding decor because if the venue that you have chosen is already very beautiful and precious, like a lakefront, then thinking a lot about the wedding decor is not important as it will only distract people from the natural beauty of the venue.
If you have that extra budget, you can focus on renting better venues that suit your style as a couple. Destination weddings are also getting very popular these days. If you are one of those people that love to travel, this could be your thing but keep in mind that such a wedding can also be a very costly affair, and you would not want to avoid the budget involved.
You can access the pictures of the venue on your mobile devices and plan your decor accordingly. You can even share those pictures with your event stylist or wedding planner so that they can recommend the best options for that specific venue.
Start with the Essentials
After you have decided on the theme of your wedding décor, it is time to enter into the specifics, and while doing this, it is normal to be overwhelmed by the large list of things to cover. The main objective here should be to avoid being overwhelmed and ensure that everything is checked off the checklist. To do so, you must always pay attention to the highly essential things first. Take care of all the essential things like the chairs, tables, lightning China and flatware; you can go ahead and think about other things later.
If you are trying to take care of everything that comes on the top of your head first, then, believe it or not, some things are highly essential and not arranged. It is better to categorize your entire checklist before taking things off.
After going through all of these essential and basic items, you can move on to the decorative essentials: table linens, numbers seats, reception centerpieces, altar backdrops, and the ceremony. You may notice that the things mentioned here are not exactly necessities but also important in their manner, so they must be given specific attention while planning your wedding decor.
Consider the secondary details.
Now that you have successfully taken care of all the highly important things in your wedding décor, you can smoothly focus on smaller details. When we talk about smaller details here, we talk about things that are not essentials of high value but are complementary to the experience. In this section, you can be highly creative and develop different ways to make your guests' experience even better. These things could include place cards or menu parts and other decorative items that enhance the venue's ambiance.
Finishing with a splurge and extra items.
After covering all of the things mentioned above, if you find out that there is still a large amount of budget left in your pocket for your wedding, consider some other things to finish your wedding decor. You can begin thinking about spending that extra money to add a luxurious feel to your weddings, like some luxurious vintage velvet chairs or a hanging Macramé backdrop. You can also think about adding new items to your wedding decor if you believe that there are still many empty places in our wedding venues that require filling.