How to Clean Vinyl Plank flooring?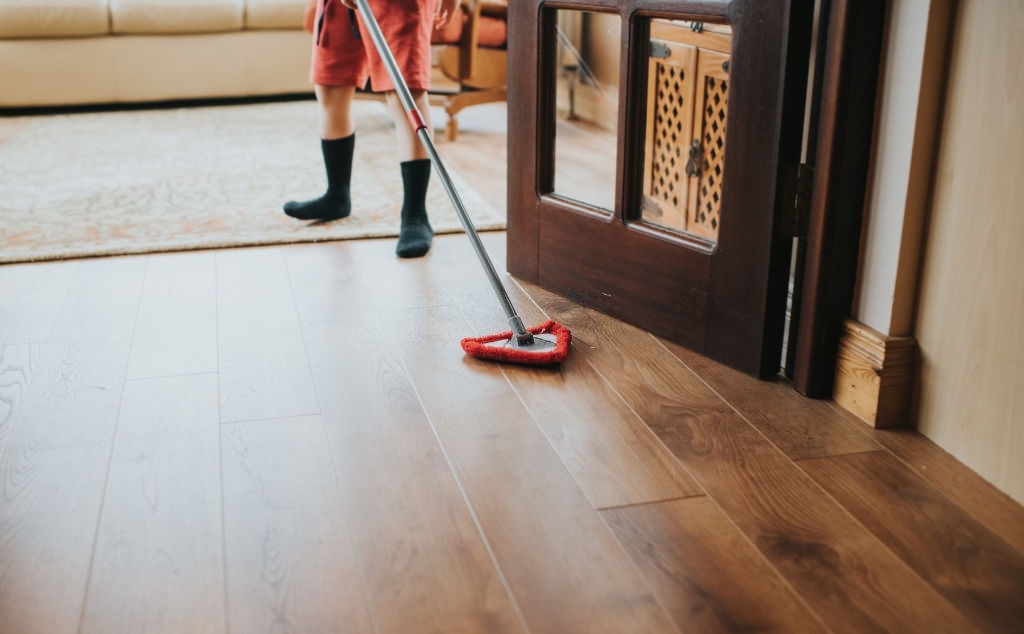 Suppose you have just bought a new house with vinyl plank flooring installed or installed new flooring in your old house. In that case, you must be over the moon right now and must be thinking there is nothing that can bring you down right now but then you are hit with the thought that what if your vinyl plank flooring gets dull over time and loses its spark. The truth is, in the case of several other types of flooring, the maintenance and repairing process could be very lengthy and tiresome. Still, you are in luck as in Vinyl plank flooring, these requirements are very low, and it is comparatively easier to maintain vinyl plank floors.
All you need to do is take care of some tips and tricks in your everyday routine, and you will be set. So, today we will be doing just that, but before learning about the various tips and tricks to clean your vinyl plank flooring, we should understand the basic meaning of Vinyl plank.
What is a Vinyl plank?
Vinyl plank flooring is a highly versatile option for household flooring, and it has been gaining a large amount of popularity over the last few years. The main reason for this surging popularity is the durability of Vinyl plank, which is certainly better compared to classic wood flooring options.
People prefer vinyl plank flooring for new household Constructions and renovations projects in the modern world. It is considered a great choice for installation in living rooms or bedrooms. It would help if you were not confused about the flexibility of the vinyl plank flooring. They can also be installed easily in areas like the kitchen without having warping, which is not the case for traditional wooden floors.
To take care of Vinyl plank flooring efficiently and effectively, you must follow tips and tricks. So, without wasting much time, let's get into them.
Everyday cleaning of Vinyl plank flooring
To clean the vinyl plank flooring, you do not have to focus on a certain time. As the cleaning process should continue at all times, which means that in our daily lives we often leave debris and dust on our floor which we think are completely harmless to our flooring but that is not simply the case as in the long run these small specs of Dirt that have sharp edges can destroy the floor and similarly the fine particles of grime function as sandpaper which can result in the slow deterioration of the floor finishing. To make sure your floor is prevented from all of these, every day, you will require two things: a vacuum or a simple broom.
Vacuums and brooms
It is highly recommended to use vacuums and broomdailyer to keep your vinyl plank flooring fresh and ready at all times. But the product you use must be of really high quality due to the high frequency of usage. If you are the type of person that prefers sweeping using a broom over a vacuum, then you can use OXO Good Grips Sweeper and the o-cedar floor 'n more, which can easily attract any hair and dust that is on your floor.
But if you are not a fan of sweeping and prefer vacuuming for this purpose, the Shark navigator or Dyson animal two could be helpful for this purpose. It is also recommended to use a high-quality vacuum if you deal with a large amount of pet hair.
Deep cleaning
If you find out that your vinyl flooring requires a little more than your everyday routine cleaning, you can go for a deep cleaning process. Although the process may sound long, it is not that comprehensive as to do this; all you must do is after you finish vacuuming and sweeping your floor for dust, you should follow that up with a mop.
You will use a solution mixed in the bucket of water before using that to mop the floor. But keep in mind that using any random product for this purpose can lead to damage to your flooring. So, before doing anything apart from the normal sweeping and vacuuming, it is wise to check on the Internet about the manufacturer's suggestions and whether it is safe to use a specific product on vinyl plank flooring.
If specific suggestions or instructions are not provided, you must follow this formula. You will need to add a bit of warm water into the dish soap before mopping, and for days when you require an even stronger solution, you can add a little bit of white vinegar to that solution for that purpose.