Why is a Website Important for Small Business? – Reasons You Should Have a Website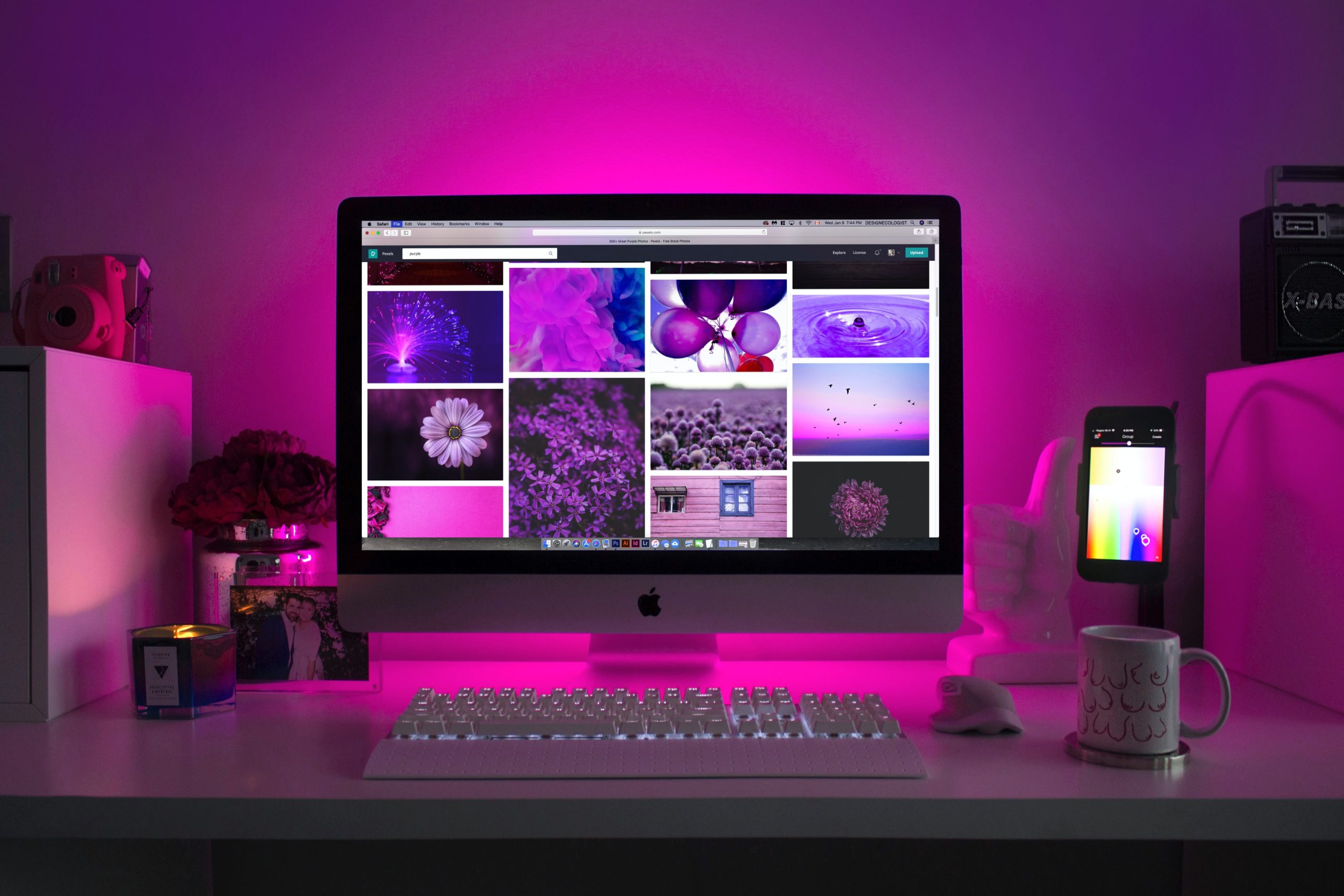 There is higher importance of websites for business in the contemporary technology-oriented era. If you have a small business and are interested in growing your brand, then a website is necessary. 
All big businesses are going online nowadays. However, despite the remarkable growth of technology, the number of small businesses with a website is low. If you want to compete and increase your customer base, then a website is a perfect solution. 
There is higher importance on websites and building a website for business or making an e-commerce store is easier. It doesn't cost a lot of money, and you do not have to do any coding. It is a simple process and can make the process of handling and growing your business super easy and effective. 
Still not sure about the importance of a website? Still, thinking about how a website can help grow your business and overall profit margins? Here is an article with all you need to know about the importance of websites for business and their potent benefits. 
Reasons to Have a Website for Small Business
Why is a website important for business? No matter how small your business or company may be, having a website has a wide range of benefits. Below are some of the benefits of websites that will allow you to understand the importance of websites for small businesses.
More Professionalism
Websites are best to provide a sense of credibility to your business. Moreover, it helps establish your brand as a professional service, which allows you to manage good professionalism.
The lack of a website can lead people not to acknowledge your products or services as they can not be found online. Having a website for your business will also provide you with the opportunity to develop a long-lasting and healthy relationship with your customers. It gives the assurance to trust your brand. 
Increases Customer Reach
The trend of online shopping is increasing rapidly among people. Online shopping has increased from computers to food and all types of services. You can find almost everything online. It simply means that the number of online shoppers has remarkably increased over these years. And another thing is that since the internet does not have any closing time, online sales are growing rapidly every hour. 
You can access a website whenever you want, like any time, anywhere. The reach of online websites is way too much than the brick-and-mortar stores, which allows businesses to grow globally. It allows you to target potent customers beyond your location. 
Cost-Effective Marketing
If you think that will a website will help my business? The answer to the question is yes. Your website works for your business while you are on vacation, asleep, or busy with other things. It means your website markets your products and services even when you are not working. It promotes your products when you can not directly generate sales all day long. 
Paying one-time fees for developing a website is beneficial as it allows you to keep the business and brand online all the time. Your website is the perfect way to advertise your business most effectively. 
Moreover, your website is the best advertiser for all your business capabilities, and you can further expand it through social media exposure. Getting a website for your business is an expense that is worth the investment. 
Provides Social Proof
Ninety-three perfect customers admit that online reviews influence their purchasing decisions (Source). Yes, you read it right. Online reviews highly influence the buying decisions of customers. You can depend on Google and other sites to host reviews for your business, but you can easily host customer reviews with your website. 
Customers always look for online testimonials to make purchase decisions. So including customer reviews and testimonials on your website is a good way to impress your target audience.
A website allows you to create a good impression on your customers by allowing them to understand your products, services, vision, and mission in a better manner. Moreover, it also helps in enhancing the liability of your business. The best thing about having a website is that it allows you to manage transparency between your business and customers, which helps you increase your customer base. 
You Get the Liability to Control the Narrative
Indeed, you can never control what people say about you or your business on different social media channels; however, you can influence the perception of your target audience by creating your story through a business website. 
A website allows you to explain your vision and mission to your customers better. Moreover, it provides you with the opportunity to deliver your message and personality to your target audience faster than the mail brochures and snail print ads. 
A business blog on your website allows you to explain your business to the customers easily and effectively. Allowing the customers to message you directly or comment on the blog helps you get customer reviews directly. You can use these reviews to grow your business. Moreover, adding social media links to Instagram, Twitter, and Facebook allows easy sharing of the content, increasing your reach. 
The liability to control the narrative is one of the best things that adds to the importance of websites for business. 
Allow You to Develop an Online Presence
Nowadays, whenever people hear about a business, the first thing they do is check its online presence. If you do not have a website for your business or any social media profile, people doubt your business's authenticity. The other chance is that your business might not even exist for your potential clients. Therefore, there is higher importance of a website for a business.
The most remarkable benefit of having a website for small businesses is that it allows you to shape how people perceive your business. For instance, fill your website with helpful information, customer reviews, photos of products, photos of your location, the address of your location, or anything that can make your image stronger. It will allow you to create a better image of your business and help you in developing a strong online presence. 
We are not exaggerating, but a website is a crucial component for the success of your business in today's market. 
Boosts Marketing
Websites are highly essential for marketing, and it is a crucial part of the digital marketing strategy. It is the backbone of your business's online presence, piece of content, communication with customers, or advertisements that you put online. Any advertisement you put online drives the customers back to your business website. 
More briefly, you can say that a website provides the customer with a clear idea about what your business is about and what products and services you offer.  
Suppose you use third-party social media sites to engage customers. If you want your customers to learn more about your business, you have to have a website to send them. Through social media posts, you can tell customers about your products, but you need to provide a website to them for more information. 
Your Business Displays in Google Search Results
Before making any purchase, the first thing that people do is search online about the product or service. They go to Google, type the keywords or the products they want and then visit the websites to check the products.
If you do not have a website, the chances of appearing in the Google search results are zero. However, if you have a website, you can optimize it and increase your chances of appearing in the top search results on Google. It will allow you to increase your visibility and reach more customers. Therefore, there is higher importance of a website for business.
Meta-description, titles, long-tail keywords, and attractive website footers are some of the features of a good website that can allow you to improve your ranking on search engine results. 
Showcase Your Services and Products
A website allows you to display your products or services attractively with images. You can also put short videos of products and services in a way that encourages customers to buy your products. Your business website clearly describes what your business offers, which helps get more leads and sales. 
Your products, services, and brand identity must be communicated effectively to your customers. It allows your customers to make a purchase confidently from your website. 
Boosts Sales
Sales are essential for every business. It is the only way to keep your business up and to run. Moreover, enhancing sales is the best way to enhance and grow the health and success of your small business. We can not overstate the importance of a business website. 
Having an online presence through a website can reach more customers. The more customers you reach, the more chances you get to make sales. Making a website does not bring customers automatically. You need to enhance the ranking of your website through digital marketing to optimize your website. It increases your chances of making more leads and sales. 
You can make limited sales through a brick-and-mortar store, but if you have a website, you can make more sales by reaching more customers. It allows you to sell your products and services all time of the day. You do not have to continuously engage with the customers as they can get all the required information through your website. 
The content present on your website allows the customers to make an informed decision. Moreover, it convinces the customers about the benefits of your products and services. 
Allows You to Make Best Impression
Your website is the first impression of your business and brand. Even if you have a well-maintained brick-and-mortar store that relies on local foot traffic, there are higher chances that your customers will research your business online before visiting the store. That is why it is essential to have a business website. 
However, if your website is hard to navigate to unattractive, you might turn your customers away. Below mentioned are some of the features of a good business website. 
Attractive Design
Simple Navigation
Helpful Content
Easy Conversion
Fast Load Time
Final Words
We understand that small businesses lack a big budget, but managing a business website is not an expense; rather, it is an investment. It allows you to generate more leads, sales, and bigger profits. 
A good business website allows you to reach a wide range of people and advertise your products and services all round the clock. What are you waiting for now that you know about the importance of a website for business? Get a website and boost your business growth.