Pumpkin Martini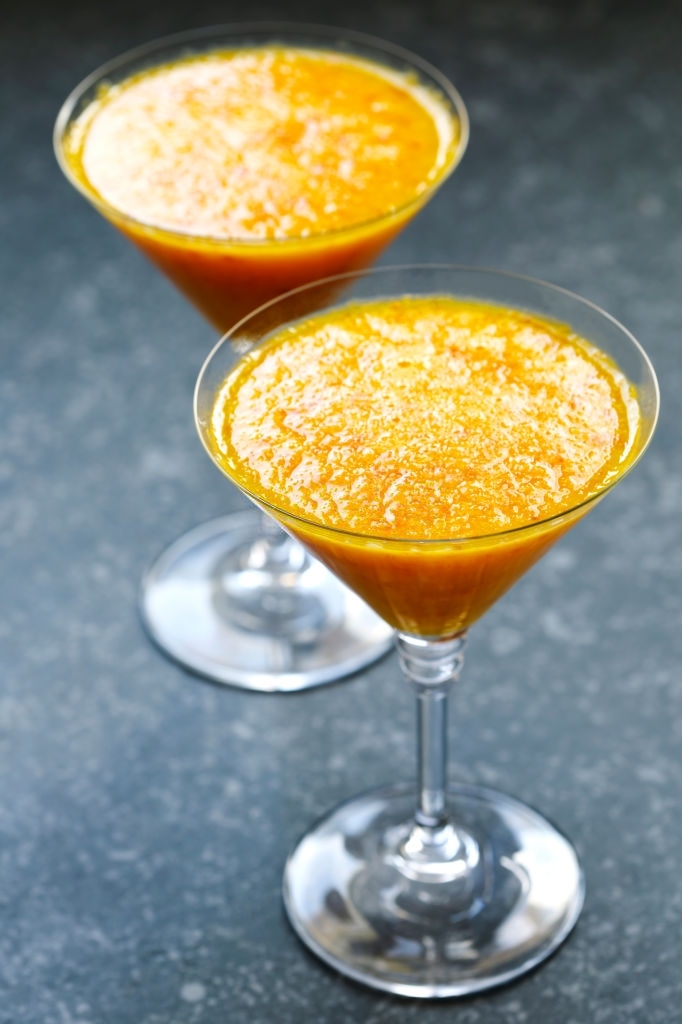 Do you want to learn the Pumpkin Martini recipe? Do you want to impress your loved ones with a relieving and refreshing drink? Here, you learn to make everyone's fall favorite cocktail drink within minutes. 
There are various ways to make Pumpkin Martini cocktail drinks. But this is a quick and simple pumpkin cocktail recipe made using the vanilla-vodka martini. This is one of the easy ways to make your favorite and delicious pumpkin spice martini. 
Time Duration To Make Pumpkin Martini
Prep Time : 3 minutes
Cooking Time : 0 minutes
Total Time : 3 minutes
Serving: 1
Pumpkin Martini Cocktail Recipe
The recipe of Pumpkin Martini or Pumpkintini has a base of Vanilla Vodka, a basic and important ingredient. Vanilla Vodka gives this drink a smooth and sweet foundation. To make this drink more creamy and textured, you can add more whipped cream. You can also garnish Pumpkintini with a cinnamon stick. In every sip, you will get the refreshing flavor of the cinnamon strike on your tongue. 
Ingredients Required To Make Pumpkin Liqueur Drink:
Half Ounce Of Cream Liqueur
Half Ounce Of Pumpkin Liqueur
Two Ounces Of Vanilla Vodka
Cinnamon Stick For Garnish
One Tablespoon Of Whipped Cream
How To Make Pumpkin Martini
Take all the ingredients together
Take a cocktail shaker, fill it with the ice cubes
In a cocktail shaker, pour vodka along with cream liqueur
Shake both ingredients very well
Then, pour the pumpkin liqueur into the shaker and shake it very well
Strain the drink into the chilled glass or cocktail glass
Put the whipped cream on top and garnish it with a cinnamon stick
Tips You Should Know:
In different seasons, different types of pumpkin liqueur rotate in the market. If you do not find a pumpkin liqueur, you can use pumpkin spice syrup or a pumpkin puree. 
For cream liqueur, you can use RumChata or Irish Cream.
Variations In Pumpkin Martini Cocktail Recipe:
You can make a similar drink called pumpkin pie martini using the same ingredient in different proportions. In this recipe, you have to use RumChata cream liqueur more and pumpkin liqueur and vanilla vodka in lesser quantities. 
Make Pumpkin Fever Cocktail, using pumpkin liqueur in more ratios. Pumpkin liqueur is the main, and rum is an enhancer by adding spicy flavor. You do not need any other liqueur; cream and milk work wonders.
Make Pumpkin Spice Martini using rye whiskey, triple sec, and pumpkin liqueur. This drink combines many mixed flavors with a spicy taste on top. You can use anise liqueur and egg white to twist this drink with a luscious texture. 
If you love making Pumpkin Martini, you can try this variant, Spiced Pumpkin Martini. It would help if you had pumpkin-infused vodka, add pie spices and mix it using ginger and spiced syrup. 
These are the various ways of making a Pumpkin Martini, with so many variations. These variants can be made within minutes and make your home cocktail party remarkable to your loved ones.