Best Vegan Snack Ideas for Healthy Vegan Diet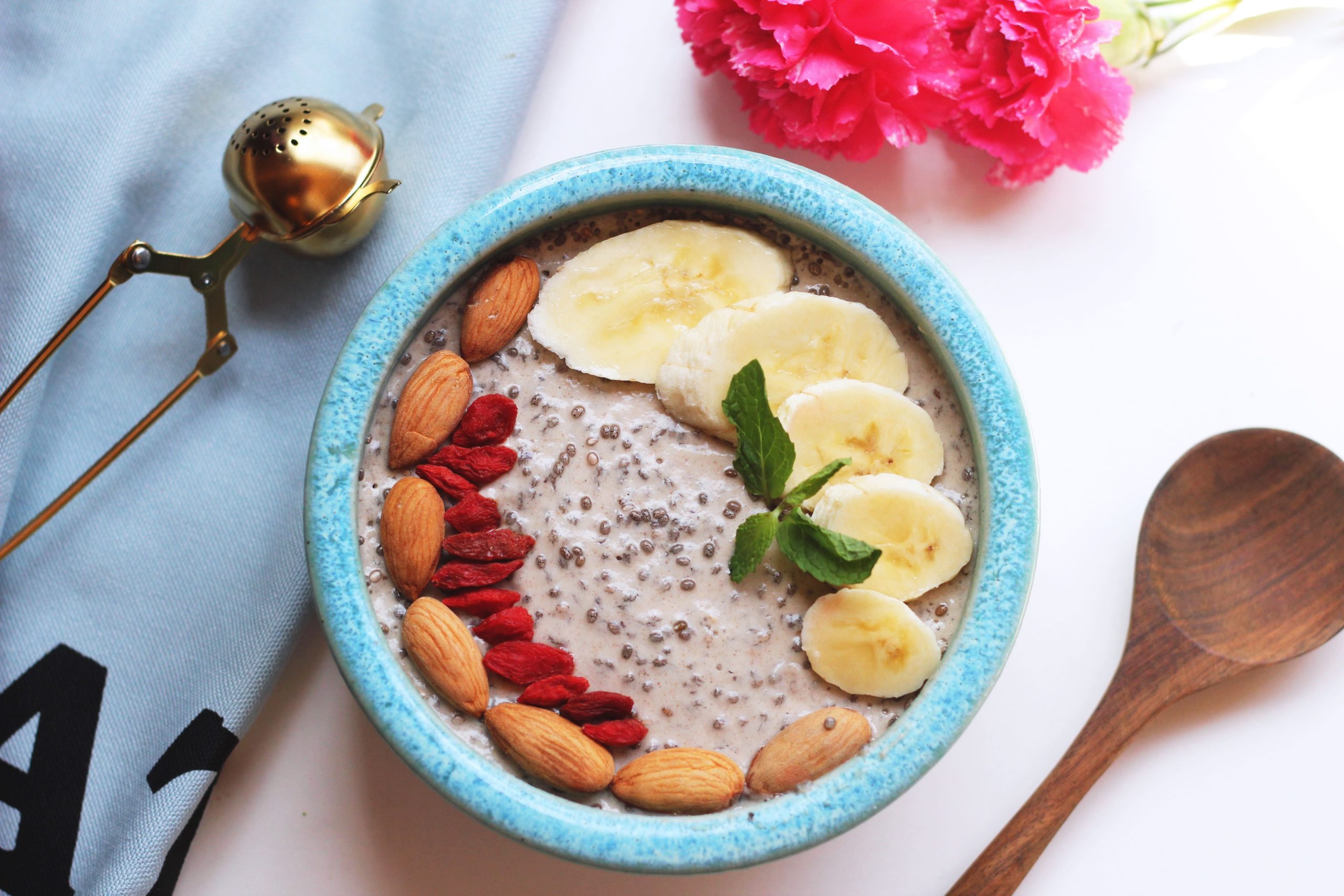 If you are looking for vegan snack ideas, then you are in the right place. The trend of veganism and the vegan diet is continuously increasing among people. Going vegan doesn't mean that you have to give up on snacks. Now you must be thinking about what you can snack late at night, in between meals, or while watching a movie? 
We understand that veganism leads to the limited availability of food options. It is due to the reason that vegan diets exclude animal products and include only plant foods, which leads to a limited choice of snack foods. But you do not have to worry anymore. Here is an article with the best vegan snack ideas to satisfy your cravings.
Vegan Snack Ideas
Vegan snacks are easy and delicious ways to eat more vegetables. There are plenty of vegan snack choices to choose from. We have made a list of healthy vegan snack ideas to help you.
This list can be really helpful for you and your family if you are following a vegan diet. If you are new to the world of veganism, then you can use this list to start your diet. Moreover, you can also include vegan snacks as healthy snacks for kids.
Edamame with Sea Salt
Edamame is immature soybeans when they are present in pods. They are loaded with proteins, which makes them high protein vegan snacks.
One cup serving of edamame contains around 17 grams of protein, and it is less than 200 calories (Source). You can easily prepare edamame at home by steaming or boiling the pods. In addition to this, you can also thaw edamame in microwaves. In order to add taste, sprinkle them with a little sea salt. Moreover, you can also add soy sauce to the edamame as it will add taste to the beans inside.
Fruit and Nut Butter
It is a healthy vegan snack and best to satisfy your cravings. Fruit and Nut butter is made of blended nuts. It is a delicious and good vegan snack with a wide range of nutritional benefits.
Fruits are loaded with vitamins, minerals, and fiber. On the other hand, nut butter is rich in protein and fiber. So fruit and nut butter can help you feel energized as well as full.
Some popular combinations for best vegan snack ideas include apples with almond butter or bananas with cashew butter.
Pro Tip – For better health benefits, opt for nut butter without added oil, salt, or sugar.
Trail Mix
A vegan diet is another popular diet after a vegetarian diet. It is remarkably followed by people across the globe. Trail Mix is one of the best vegan late-night snack ideas.
It is a plant-based snack that comprises nuts, dried fruits, and seeds. Some varieties of trail mix also include wheat berries, chocolate, crackers, coconut, and wheat germs.
Depending on the ingredients present in trail mix, it can be an amazing source of protein, fiber, and healthy fats.
Some varieties of trail mix may not contain added sugar, oil, and salt. They may not even be vegan. In order to avoid these varieties, make sure to read the ingredients before buying a trail mix. Moreover, you can also make a trail mix at home by mixing your favorite and delicious plant-based ingredients.
Guacamole and Crackers
Guacamole and crackers is actually a vegan dip. It is made from onion, garlic, avocado, and lime juice.
It is a healthy vegan snack that contains a wide range of beneficial nutrients. For instance, avocado is a rich source of monounsaturated fats, potassium, and fiber, which makes them a good choice for high blood pressure prevention. Avocados are also an amazing choice for a healthy heart (Source). Due to their benefits, avocados are also a popular part of delicious vegan keto recipes.
If you are planning to purchase a premade version, then opt for the one without added salt or sugar. Moreover, choose whole-grain crackers to add with guacamole in order to make a healthy vegan snack.
Fruit Leather
If you are looking for vegan fruit snacks, then fruit leather is the best choice for you. It is made from fruit puree, which has been flattened, dried, and then finely sliced.
Fruit leather contains nutrients similar to fresh fruit. It is usually rich in fiber, vitamins, and minerals.
Pro Tip – Some packaged fruit leather contain added color or sugar. It may also be low in nutrition, so it is better to prepare fruit leather at home.
In order to make fruit leather at home, make your favorite fruit puree and mix it with lemon juice. Spread a thin layer of fruit puree on a baking sheet that is lined with parchment paper. After this, dry it using a dehydrator. Or you can dry it in over at a temperature of around 140°F for around six hours. Making fruit leather at home is the best way to get nutritious, healthy, and good vegan snacks.
Roasted Chickpeas
Chickpeas are also known as garbanzo beans. They are slightly yellow and spherical legumes. Chickpeas are high in nutrition, which makes them one of the best vegan snack ideas.
One cup serving of chickpeas contains 14 grams protein. Moreover, they are also rich in iron, manganese, copper, magnesium, and phosphorus (Source).
Roasted chickpeas are healthy and good vegan snacks. You can make them by mixing canned chickpeas in seasoning and olive oil. After this, spread them on a baking sheet for around 40 minutes or until they are crunchy.
Rice Cake and Avocado
It is another best vegan snack idea. Rice cakes are similar to crackers. They are made using puffed rice that is packed together and shaped in the form of a circle.
The nutritious rice cakes are made using whole-grains brown rice and few healthy ingredients. You can top rice cakes with avocados to make them more healthy and delicious.
Avocados are one of the best foods for diabetes control. In addition to this, sprinkle the rice cakes with toasted sesame seeds to add an extra flavor and crunch.
Fruit and Veggie Smoothies
If you are looking for healthy smoothie recipes for weight loss, then this one is a perfect choice for you. Some of the famous smoothie ingredients include fruits and veggies that are loaded with vitamins and minerals.
You can make smoothies at home by blending plant-based milk with your favorite fruits and vegetables, including spinach, berries, kale, and bananas.
If you are following a strict vegan diet, you can opt for adding a scoop of chia seeds or flax. It will provide omega-3 fatty acids, which are absent in most vegan diets.
Hummus and Veggies
Hummus is a famous vegan dip that is made from chickpeas, lemon juice, oil, garlic, and tahini (paste of sesame seed).
It is loaded in healthy fats, fiber, vitamin B, and vitamin C. It is better to make hummus at home as it is more nutritious as compared to the ones that are commercially prepared. 
For a healthy vegan snack idea, pair hummus with celery, radishes, carrot, cucumber, and other raw vegetables.
Oatmeal with Nuts and Fruits
This good vegan snack is made by heating oats with liquid. It is usually consumed as a breakfast food. However, you can enjoy it any time of the day for a healthy vegan snack.
Oatmeal is rich in magnesium, iron, fiber, and various other vitamins and minerals. In order to make delicious vegan snacks, cook oatmeal with unsweetened almond milk. In order to boost the nutrient content, add sliced fruits, nuts, and seeds.
Pro tip – Make your own oatmeal. If you are opting for instant options, then make sure to buy ones without added salt or sugars.
Read More – Healthy and Delicious Keto Snack Ideas
Popcorn with Nutritional Yeast
The process of making popcorn is to heat the dried corn kernels. You can prepare them in a microwave air popper or a kettle.
It is better to make popcorn in an air popper, as it makes highly nutritious snacks. Two cups of popcorn contain only 62 calories (Source).
In order to boost the nutritional content, add nutritional yeast to it. It is a flaky yellow yeast and is a high-quality plant protein. Moreover, it is usually fortified with vitamin B and zinc. Nutritional yeast has a savory taste, which is often compared to cheese.
Salsa and Homemade Tortilla Chips
Salsa is made from chopped onions, tomatoes, lime juice, seasonings, and salt. It is loaded with vitamin C, potassium, and other beneficial plant compounds like lycopene. A higher intake of lycopene is associated with a lower risk of heart disease (Source).
Salsa is consumed with tortilla tips. However, chips purchased from stores are made with vegetable oil, and they contain excess salt, which makes them an unhealthy choice. In order to make tortilla chips. All you need to do is slice some tortillas, burhs them using olive oil, and finally bake them for around 15 minutes at a temperature of around 350°F.
Homemade Granola
There are different types of granola. However, most of them contain nuts or seeds, oats, spices, dried fruits, and a sweetener.
Store-bought granola is loaded with vegetable oil and added sugar. However, homemade varieties of granola can be a healthy vegan snack idea as they are loaded in fiber, healthy fats, and protein.
Homemade Pita Chips and White Bean Dip
White bean dip is manufactured by blending cannellini beans with lemon juice, fresh herbs, olive, and garlic.
The nutrient profile of white beans is highly impressive. It is loaded with protein, iron, and fiber. You can pair white bean dip with pita chips in order to make a healthy vegan snack. In order to make homemade pita chips at home, slice whole-grain pitas, then brush them with olive oil. After it, bake them for around ten minutes at a temperature of 400°F.
Fruit and Nut Bars
Bars of fruits and nuts are one of the best vegan snacks, which are highly nutritious. Popular brands that offer vegan bars include GoMacro, LaraBars, and KIND Bars.
You can make fruit and nut bars at home. All you need to do is combine 1-2 cups of nuts, one cup of dried fruit, and one-fourth of brown or maple rice syrup. After this, spread the mixture in a greased baking pan. Bake it for around 20 minutes.
Banana Bites and Peanut Butter
Banana nuts and peanut butter is a healthy and popular snack combination. If you are looking for late-night vegan snack ideas, then this is a perfect snack choice for you.
The best thing about this vegan snack idea is that bananas are loaded with fiber and potassium. On the other hand, peanut butter is rich in healthy fats and protein. Consuming peanut butter and banana is the best snack choice for feeling satisfied and full.
Baked Veggie Chips
These chips are made using sliced vegetables. They are baked at low temperatures, or you can also dehydrate them. They are healthy as well as delicious vegan snack ideas.
On the basis of the type of vegetables, baked veggie chips render a wide range of nutrients. For instance, dehydrated carrots are rich in vitamin A. Moreover, baked beet chips are loaded with folate and potassium.
Dark Chocolate and Dried Coconut
If you are looking for a healthy vegan snack and something that satisfies your sweet tooth, then try to eat dried coconut with dark chocolates.
Dried coconut is made by using dehydrated coconut pieces or flakes. The unsweetened varieties of coconut flakes are highly nutritious, and they are loaded with fiber.
Make sure to consume dark chocolate that contains at least 65% cacao as they have higher health benefits.
Final Words
If you are planning to follow a vegan diet, then you need to try to reduce the consumption of animal foods. It is always a good idea to follow vegan snack ideas to satisfy your cravings. Vegan snacks are the best way to control hunger between big meals of the day. Vegan snacks are a nutritious choice for vegans. So try vegan snack ideas and do share your experience with us by dropping a comment.