Best Folly Beach Restaurants To Try After Long Day At The Beach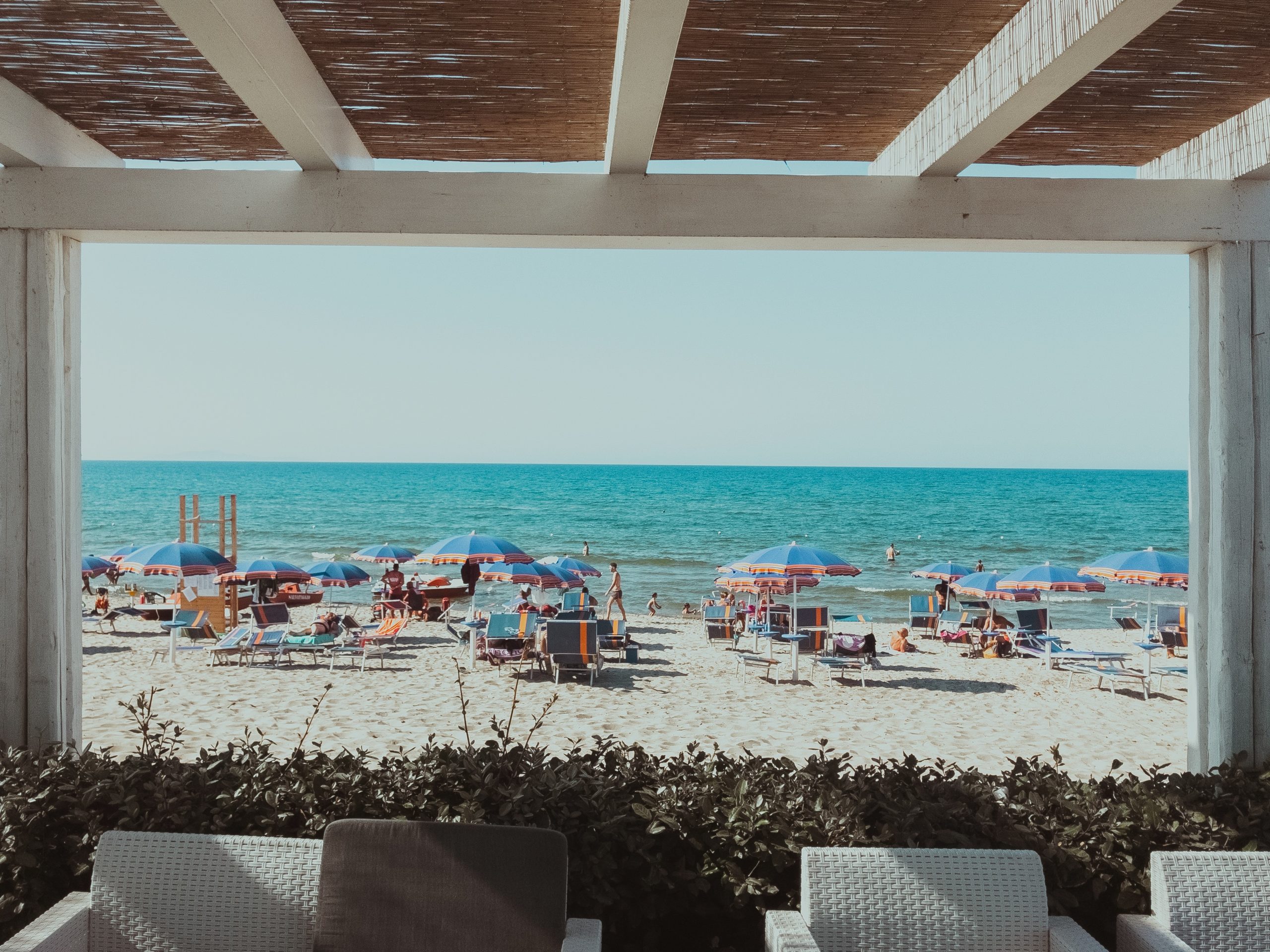 When you can see waves and sand to spend your day, restaurants get an easy pass. Folly Beach stands apart from its peers, boasting two dozen beach bars, cafes, and restaurants. From noodle bowls to barbeque, these Folly beach restaurants have a wealth of choices to offer.
Let's take a look at some of the best restaurants in Folly beach.
Best Folly Beach SC Restaurants:
Here are some of our favorite picks for eating good food at Folly Beach.
Drop-In Bar & Deli
All sushi fans need to visit Drop-In Bar Deli or try Sushi by Lisa. Started as a mobile sushi station now housed in the Dro in, this is an iconic sushi restaurant.
She works Tuesday to Friday from 6 pm until she runs out.
Jack of Cups Saloon
Looking for a vegetarian restaurant? Jack of Cups is the best of all Folly beach sc restaurants. Flaunting an authentic, funky, and affordable tiny dining room has big flavors to offer. Their menu is vegetarian friendly and remixes the entire menu for times in a year as per seasonal offerings.
The best way to order here is to tag along with some friends and order many different items from the menu like hot shakshuka pans, Panang curries, and jalfrezi, and do not forget to order whatever the neighbors are having.
Read More- Vegan Restaurants That Offer The Best Dining Experience In The U.S
The 'Wich Doctor
This out-of-the-way pizza place with an unthought-of location and erratic hours hides a menu full of regular sandwiches and pizza. Everything in their menu is a winner, but the real gems are the daily chalkboard specials, seasonal ramen bowls, and Vietnamese brunch on a Sunday afternoon. Can you think of any other place where you can get soft shell crab with pizza?
Lost Dog Cafe
Weekend hangover calls for a good breakfast. A lost Dog cafe serves the best breakfast at Folly beach. Go early to avoid the weekend rush, or best go on a weekday to this iconic cafe.
The generous shrimp and grits at Lost Dog are brag-worthy. You will not regret going there for one minute.
The Wooden Spoon at Bert's Market
Started in 1994, Bert's market is an icon standing at Folly Beach. Wooden Spoon is a 24-hour cornet store at Bert well known for its made-to-order sandwiches or anything you need for a long day at the beach. You can also find cold-pressed juices, subs, and paninis made of antibiotic-free and organic ingredients.
Do not forget to try Vegan Goddess wrap Green Apple Panini while walking down the sandy path and wondering why you would ever want to leave this island.
Chico Feo
You will forgive that this open-air hangout space is even a restaurant. The vibe of Chico Feo replicates a classic Caribbean beach bar with ramshackle kitne windows and some amazing dishes like rice and beans, tacos, goat curry.
You can order or pick a cold beer from the cafe's cooler and start a conversation with the old local to your left. Chico Feo is Spanish for "The Ugly Boy," which remains closed when it is raining and makes a chill place to hang out after the beach day.
The menu is a mix of warm weather favorites like bun cha, Cuban beans, and the eatery feels like you have visited a friend's backyard.
Read More- Brunch Outfit Ideas For Instagram Worthy Look
Black Magic Café
Black Magic cafe first started as a coffee shop, but now their menu is full of breakfast and lunch options. If you are a fitness freak, you must visit the Black MAgic cafe. It is counted as one of the best restaurants in Folly Beach for a reason.
You can find plenty of healthy options on the menu like Aloha Chicken sandwich, avocado, grilled pineapple, spinach, Beach burrito with eggs, peppers, avocado, and onions. There are plenty of heavy options also available like biscuits & gravy, chicken & waffles.
Their black coffee and smoothies are a must-try as well.
Woody's
If you are hungry and are not willing to go out in the sun, then Woody is one of the best folly beach sc restaurants to order from. The restaurant specializes in pies, pesto pizza outrun other corporate chains, and the subs are highly appreciated.
The only downside of ordering from Woody is the honey dip, which is found on almost every dining table. Once you try the dip, you will never be able to eat the pizza without dipping the crust into it.
Taco Boy
If your kids are craving cheese quesadillas, now you know where to head for lunch next. Taco Boy focuses on customer experience, and the interior is full of fun and lively details.
It offers some of the most unexpected and long lists of tacos filling like grilled flank steak, Korean beef tacos with kimchi, sauteed shrimp with cabbage, and yogurt sauce.
On a nice sunny day, sit on the patio with your friends and order frozen screwdrivers with taco boy salad and seared tuna along with your favorite taco.
Read More- CopyCat Restaurant Recipes You Can Relish At Home
Surf Bar
All the burger fans need to give at least one visit to the Surf Bar. The vibe of the restaurant matches the name. Their menu is entirely different, serving wood-fired grill to serve cheese sticks, cook burgers, and ahi tuna tacos.
Whether you like a black bean burger or your traditional sandwich, you will not be disappointed by this diner.
Coda Del Pesce
If you love Italian, then you must visit Coda Del Pesce. This is a contemporary Italian restaurant right on the beach. Customers love to enjoy their food with a view of the beach. Their seafood menu is served by excellent chef Ken Vedrinski. You can make an early reservation for dishes like Castelvetrano olives, Peanut potatoes, and grapes.
James Gate
You might not expect a top-notch Irish bar just a few steps away from the beach; however, Folly beach is unlike other beach towns and houses some of the best bars in the area.
St.James Gate feels like entering into the real Galway. Their fish & chips, along with mash & bangers, can compete with anything you find on the side of a pond.
The best thing is that the bartenders know how to pour Guinness properly.
Bowens Island
Bowens Island is popular for its seafood. It first opened in the 1940s in a ramshackle building over water. Bowens is a pure legend, and you can never go wrong with anything you order on their menu.
When you visit, do not forget to try a full tray of steamed oysters, a Big Ol Seafood platter, and a bucket of Frogmore stew.
The Co-Op
The Co-Op is famous for two things- Jess Patterson's Facebook posts and portable frosé. Whether it is a marketing tactic or not, all these unusual missives are successful and can catch the audience's attention.
Customers approach the restaurant for hangover-killing breakfast, salads, sandwiches, and their signature Cowboy Chicken and Chicken bacon sandwich served with avocado ranch dressing.
Theo-Op celebrates special Tuesdays by serving In and Out style cheeseburgers at the isle of Palms.
The Obstinate Daughter
If you are looking for pasta, pizza, and fresh seafood just a few steps away from the folly beach, then there are many restaurants to pick from. However, The Obstinate Daughter is one of the best restaurants on folly beach.
The restaurant offers a stunning dining area or visits from brunch, lunch, or dinner by the skilled executive chef Jacques Larson.
If you happen to visit there, do not forget to order a craft cocktail, oysters, ricotta gnocchi with short rib ragu. Also, try the restaurant specials like peaches, pickled onions, fried tomatoes. Duck leg with local greens and slivered almonds.
High Thyme Cuisine
If you are looking for an upscale experience at the folly beach restaurants, then this cozy High Thyme bistro is perfect. Guests love to visit this restaurant for Sunday morning brunch or celebratory dinner. You can try dishes like cioppino. Coconut chili broth, three meat bolognese lasagna, roasted summer squash, and many other comforting dishes.
If you happen to visit Folly beach , do not forget to try out these best restaurants and their most popular food from the menu.