Best Korean Dramas on Netflix to Add to Your Binge-Watch List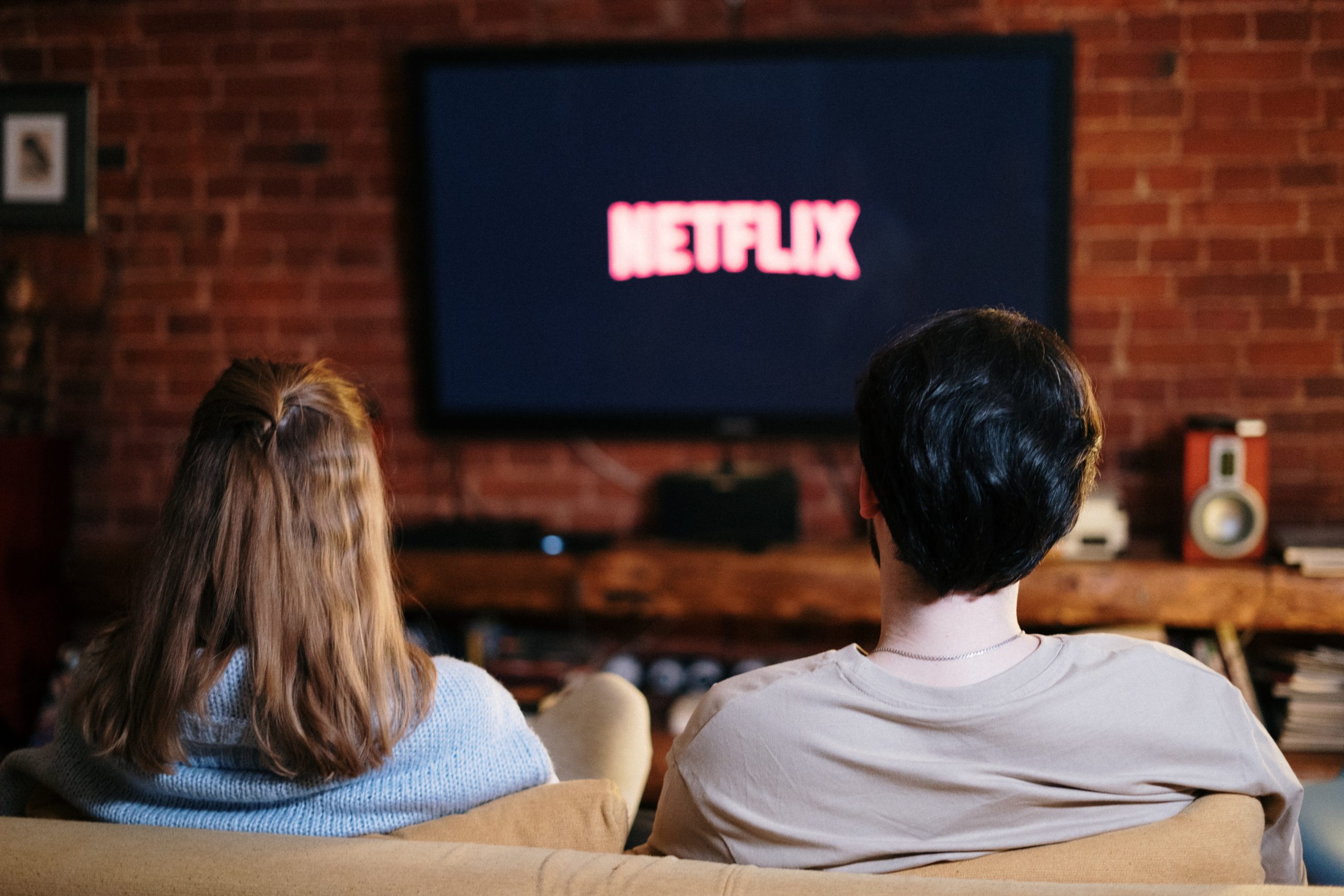 Korean dramas are famous worldwide, and trust me; they are highly addictive. K-dramas successfully create an amazing emotional connection with the viewers. The wave of Korean dramas is rapidly spreading across the globe. If you have not watched the best Korean Dramas on Netflix, then trust me, you are missing out on some amazing dramas.
Korean culture is here to stay. With the rise in the Korean wave, you might have heard about Korean beauty regimes, the famous band BTS, or the skincare routine. Korean culture is gaining popularity in every domain. The Korean shows are full of drama, emotions, and entertainment which makes them a perfect choice to binge-watch.
Best Korean Dramas on Netflix
Korean shows are becoming a popular choice. Whether we talk about Korean romantic movies or Korean horror movies, they all are full of entertainment. Here is a list of best Korean dramas on Netflix to make your weekend entertaining.
Crash Landing on You
IMDb – 8.7/10
Original Title – Sa-rang-eui bul-sa-chak
Star Cast – Hyun Bin, Seo Ji-Hye, Son Ye-jin
If you love Disney movies, fairy tales, and romantic comedies, then this one is the best Korean drama on Netflix. It is a love story of a beautiful chaebol heiress and a North Korean officer. The heiress lands in North Korea in an emergency due to a paragliding accident. The office is asked to hide and protect her, and a love story starts between them.
This is a good K drama on Netflix that has plenty of twists and turns, comedy, rom-com tropes, and an amazing story of star-crossed lovers. At present, it is the second-highest rated show in the history of Korean dramas.
When the Camellia Blooms
IMDb – 8.0/10
Original Title – Dongbaekkkot Pil Muryeop
Star Cast – Kang Ha- Neul, Hyo-Jin Kong, Ji-seok Kim
It is an amazing romantic thriller-comedy which revolves around passionate and realistic love between three couples. The drama tells the story of a woman Gong-beak who is a single mother. She moves to a town and opens a small bar named Camellia. The women of the village criticize her for her work as well as the relationship status. That's not it. There is a serial killer in the town, and Dong-baek is his next victim. A policeman, Yong-Sik tries to protect her while trying to catch the killer. Will he be able to protect her? Watch this amazing Netflix Korean drama to find out the answer.
It's Okay Not to Be Okay
IMDb – 8.8/10
Original Title – Saikojiman Gwaenchanha
Star Cast – Kim Soo-Hyun, Oh Jeong-Se, Seo Ye-Ji
The story of this best K drama revolves around a famous children's book writer Ko Moon Young and her fan Sang Tae. Ko Moon meets Sang Tae when she visits a hospital to read to sick children. Sang Tae is autistic, and Ko Moon is moody and known for her antisocial personality. After their first encounter, they discover that they are connected by their intertwining past and tragic backstories. What happens next? Watch this Korean show on Netflix to find out.
Mr. Sunshine
IMDb – 8.8/10
Original Title – Miseuteo Shunshain
Star Cast – Tae-ri Kim, Lee Byung-HUn, Yeon-Seok Yoo
It is one of the best Korean dramas on Netflix. This Korean show tells the story of a young boy Eugene Choi, who escapes in the U.S after the Shinmiyangyo incident. He returns to Korea and falls in love with a noblewoman named Go Ae-shin. She is an aristocratic woman who is secretly fighting for the independence of the nation. Ae-shin and Choi must need to overcome their differences in status to live a happy life.
Boys Over Flowers
IMDb – 7.9/10
Original Title – Kkotboda namja
Star Cast – Ku Hye-Sun, Kim Hyun-joong, Lee Min-Ho
If you love high-school love stories, then this Korean drama is definitely for you. It revolves around the story of a poor girl Geum Jan-di, who attends Shin Hwa High. In the elite school, she is bullied by a rich boy named Gu Jun-pyo, who later becomes attracted to her. However, she likes the best friend of Jun-pyo. Whom will she choose? Watch this series with plenty of drama to find out the answer.
Hospital Playlist
IMDb – 8.7/10
Original Title – Seulgiroun Euisasaenghal
Star Cast – Yeon-Seok Yoo, Jo Jung-Suk, Jung Kyung-Ho
Hospital Playlist in one of the best K dramas on Netflix. This Korean show tells the story of five doctors who have been friends since medical school. The show is popularly drawing comparisons to Friends and Grey's Anatomy. It is the highest-rates show on Korean cable TV in the year 2020. The show is full of comedy, drama, and emotions. The show depicts the complicated life of these five individuals inside and outside the hospital. Watch this amazing show to find out more about them.
Kingdom
IMDb – 8.4/10
Original Title – Kingdom
Star Cast – Ji-Hoon Ju, Kim Sungkyu, Bae Doona
The story of this Korean drama revolves around a young crowned prince named Lee Chang, who tries to save his kingdom from a mysterious plague. This Netflix original series is set in the Joseon era. The king of the land is mysteriously sick. The young prince tries to find out what is wrong with his father, and he comes to know that the king has turned into a flesh-eating zombie.
The mysterious plague begins spreading throughout the kingdom, and the young price has to save his people and expose the conspiracy of her stepmom. Sounds interesting, right? Watch this show and trust me you are gonna love it.
Extracurricular
IMDb – 7.7/10
Original Title – Extracurricular
Star Cast – Kim Dong-Hee, Da-bin Jung, Park Joo-Hyun
Extracurricular is one of the best Korean dramas on Netflix. In this show, a model high school senior named Oh Ji-soo is an overachiever. His counsellor always suggests him to study less and get a social life. However, Oh Ji-soo has a different personality outside the school. He secretly runs a security service for the business of illegal prostitution to earn extra money. When his classmate discovers the secret and wants to be a part of the business, everything starts getting complicated and dangerous.
Itaewon Class
IMDb – 8.2/10
Original Title – Itaewon Keullasseu
Star Cast – Park Seo-Joon, Yoo Jae-Myung, Kim Da-Mi
This Netflix Korean drama is amazing and full of entertainment. It tells the story of Park Sae-ro-yi, who gets expelled for punching a boy. The boy whom he punched for bullying turns out to be the son of a powerful and rich owner of a food group named Jangga Group. After this, he loses his father in an accident in which the driver is again the same bully.
He beats the killer to almost death, Sae ro-yi is sent to jail for three years. After returning from jail, he decides to take down the food company that spoiled his life. Will he be able to take his revenge? Watch this Korean drama to find out the answer. 
Something in the Rain
IMDb – 8.1/10
Original Title – Bap Jal Sajuneun
Star Cast – Son Ye-jin, Joo Min-Kyung, Jung Hae-In
It is one of the top Korean dramas and is a must-watch. The show revolves around the story of a woman named Yoon Jin. She is in her mid-30s and has been dumped many times because of her foolish, reckless, and clumsy behaviour. So, she does not know what it is like to date a man. She meets Joon-hee, who is twenty years younger to her and is best friends with her brother. The two fall in love and navigate their age difference and relationship, which is subject to the resentment of others.
Final Words
Korean dramas always guarantee entertainment and are an emotional roller coaster. If you never watched a Korean drama, then trust me you are missing out a lot of entertainment in your life. Korean dramas make you invest deeply in the characters and story, and leaves you to watch more until you finish the series. Now, what are you waiting for? Grab a blanket, some snacks, and watch the best Korean dramas on Netflix. Do share your experience with us by dropping a comment.