Best Small Business Ideas for Women – Now Be Your Own Boss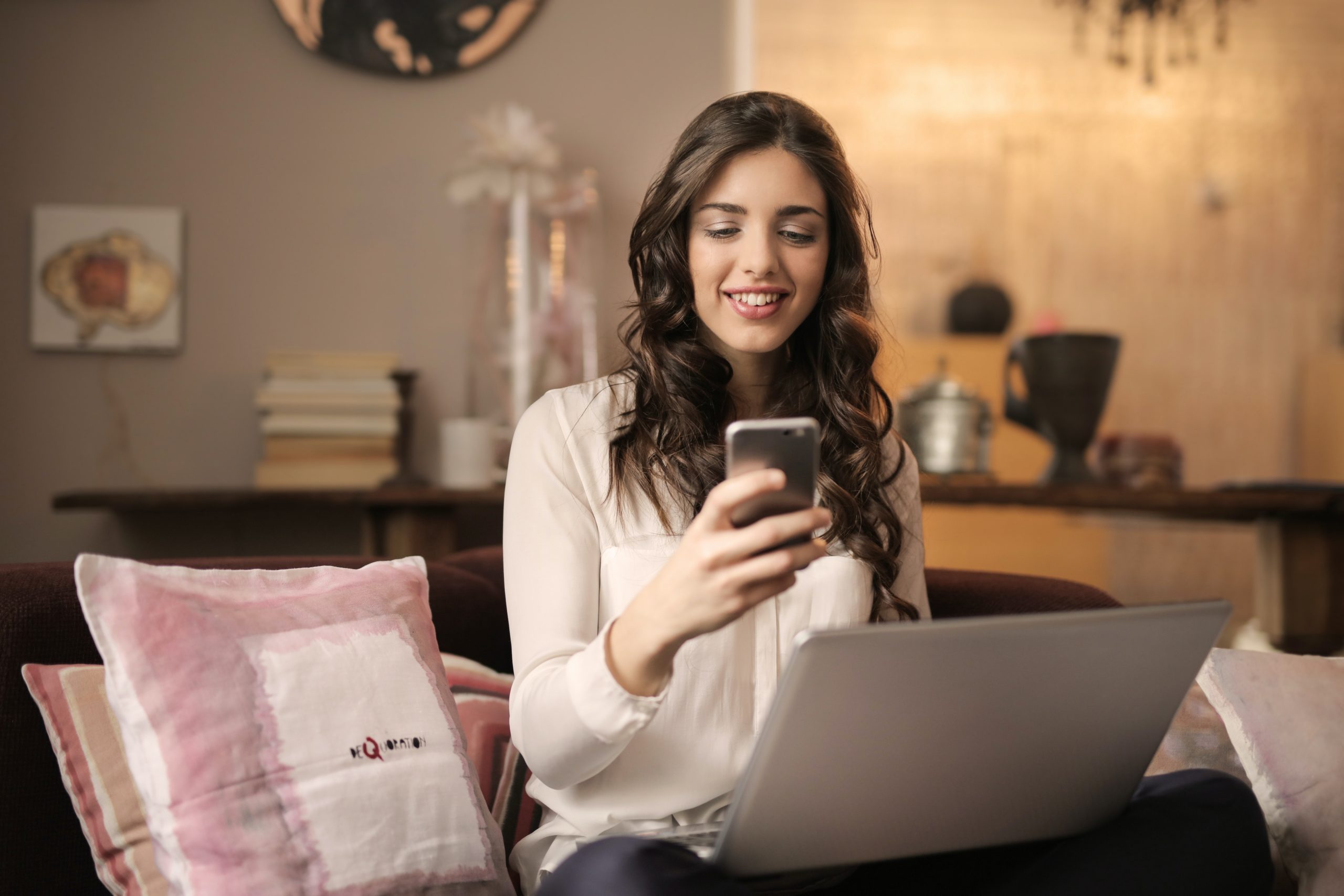 Thinking of starting your own business? If yes, then there is no time better than the present. You might be thinking of starting a business for a long time, but if you did not start today, you might never start it. Now you must be thinking, what is the best business idea? In order to help you find out the best idea for you, we have rounded up a list of best small business ideas for women.
Women business owners are significantly on the rise. As of 2018, there are around 12.3 million businesses owned by women in the U.S. Moreover, you will be surprised to know that 4 out of 10 businesses are owned by women in the U.S. (Source).
How to Choose the Best Business for You
If you are new to the world of business, then it is quite obvious to struggle while deciding the right business idea. For new entrepreneurs, the business ideas flow freely, but it becomes to find out the best one.
If you want to be a successful entrepreneur, then the road to your success is the right business idea. There are various best small business ideas for women. Now before deciding which business to start, consider the below-mentioned points.
Analyze Your Expectations from the Business
Before choosing a business, you need to analyze your expectations from it. It leads to questions such as, are you looking for something to create a second income? Are you quitting your current job to spend more time with your family? Analyzing the expectations helps in finding the best ideas for women-oriented business.
Find Out What You Like to Do
It is always a good idea to choose something that you love and are passionate about. It would require a lot of energy, time, and even sacrifice to start your own business.
Evaluate What Are You Good At
If you are a photographer, musician, or artist, then you already know the best business for you. You may also have hobbies such as painting, quilting, and candle making, which you can use for establishing your business.
Think What You Want to Learn
We all need to accept the fact that there is no end to learning. It is never too late to polish your current skills or learn new ones. So if you have the ambition to start your business, you can learn a new skill.
Best Small Business Ideas for Women
Once you have decided that you want to start your business and are still thinking, what are the good business ideas for women are, then relax! We have made a list of the best small business ideas for women.
Blogging
If you are interested in writing, then blogging is one of the best home business ideas for ladies. The best thing about this business is that you can work for flexible hours according to your wish. All you need to do is build your own website and start writing. You are free to write articles about anything you like, but make sure to choose your niche.
Once you start getting enough visitors to your website every month, you start making money. Trust me, people get paid to do this, and it is an amazing idea. Start a blog according to your interest, like beauty blogging, photography blogging, or child care blogging.
Freelance Writing
Freelance writing is the work of writing for money while working on your own and not being employed by an organization or company. Freelance writers develop written works that are required by their clients either from a rental office or home.
It is one of the best small side business ideas for women. The charges for freelancers depend on the amount of work and time they need to put into the project.
Affiliate Marketing
Affiliate marketing is another best small business idea for women. It is a type of advertising that is based on performance marketing. In this type of marketing, a company hires third-party publishers to generate leads or traffic to the company's products and services.
In affiliate marketing, the third party affiliates search for a product and service and then promote it to earn a profit from each sale that the company makes through the affiliate. Nowadays, affiliate marketing is one of the good businesses for women.
Proofreader
A proofreader is another business idea for women that is really beneficial. A proofreader is a person who ensures that the developed content is free from grammatical, typographical, formatting, punctuation, or spelling errors.
The proofreaders make use of their knowledge, skill, judgment, and experience to check that the work of the writer or editor is satisfactory. You can do the work of proofreading while sitting at home also.
Photographer
If you are someone who loves photography, then this one is a good business idea for women. Trust me, it can pay you off remarkably well. If you are planning to get into this business, then build your portfolio. You can also develop your own website. There is higher importance of websites for small businesses. You should also make your social media account to let people know about your photography business.
Click photographs at weddings, parties, celebrations, and other occasions. Upload the photos on your website and social media accounts to show your work to the people. Professional photographers earn a good amount of money every year.
Social Media Manager
Social media managers are people who represent a company across different social channels. It is a new business idea for women. Social media managers are accountable for creating content and respond to the comments. These experts render guidance to enhance the online presence of an organization.
Nearly every business hires a social media manager, as at present social media is an essential part of advertising and marketing. It opens a large number of options for you.
Interior Designer
If you are a creative person who loves to decorate homes, then interior designing is the best business idea for women. The work of interior designers includes making indoor spaces beautiful and functional.
The interior designers determine the needs of a space. Moreover, they choose essential and decorative items like lighting, materials, and colors to decorate an interior space. They must be able to read and draw their blueprint. It would be better to have a location-based office where you can talk to your clients appropriately.
Food Service Business
It is one of the best small business ideas for women. If you love to cook, then trust me, no one can stop you from becoming a successful food entrepreneur. All you need to establish your business is space for cooking and serving. In case you do not have enough space for serving, then you can build your website.
You can make your eCommerce website to provide online food delivery services. Make sure to include essential features in your eCommerce sites like special offers and high-resolution photos to make it more interesting. You can cook anything on demand. Moreover, if you want, you can also start your food truck or cart as they are highly popular these days.
Daycare Centre
Daycare centers, also known as nursery schools or nurseries, are also a good home business idea for women. They provide care and supervision of young children and infants during the daytime. If you love children and are comfortable with them, then a business idea is definitely for you. In case you have a big living space, then you do not need to rent additional space for this business.
Wedding Planner
Wedding planning is a famous and exciting field. However, this business may need experience and good startup capital. In order to get your business started, you will need a number of employees. The work of a wedding planner is to create and manage the timeline and organize the functions for the clients. Once you have sufficient contracts on your portfolio, you will get more events to plan. Make sure to publish your portfolio online to get more business.
Tutor
Teaching is another good business idea for women. You can teach a group of students at home, and if you charge less, you will get an amazing number of students enough to make a decent income.
You can also make a good income by giving home tuitions to the students. Moreover, you can also think of giving online tuitions. It is a new business idea which is highly trending nowadays. It is easy to start online tutoring, as all you need to do is joining online tutoring sites.
Baking
If you are a smart cook and in love with baking, then this is the best business idea for you. The demand for cakes, pastries, and other bakery goods is high at the present time. Moreover, this demand increases during holidays and special occasions like Christmas and Halloween. You can earn an amazing amount of money on these occasions.
The best thing about bakery goods is that their demand doesn't fall during the off-seasons also, so it can guarantee you a steady income.
Social Media Influencer
A social media influencer is a person on social media who has significant credibility in a particular industry. Social media influencers have access to an impressive number of audiences. They can persuade and influence others by their reach and authenticity.
In order to become a social media influencer, you need to manage an active online presence on different social media platforms like Twitter, Youtube, Instagram, and various blogs.
Own Rental Properties
Passive income from different rental properties is the best business idea for women. Rental properties include cars, houses, crockery, furniture, party suppliers, or repair work machines. It is better to opt for products for which you feel inserted.
It is essential to have an organized structure in this business, and the best way to do this is by using an app. Make sure to make your website to increase your reach.
Life Coaching
If you enjoy helping people and giving them advice, then trust me, it is the best business idea for you. We all go through a lot of things every day, and the stress is really heavy to bear. Sometimes, this stress can even cause mental health issues in certain people.
You can help people through the business of life coaching. It would be better to get a certificate for a life coach as it makes you more credible.
Beauty
Makeup and beauty is a booming industry with lots of opportunities. It is one of the best business ideas for women. You can do a course in makeup and beauty and then open your own makeup studio.
Moreover, you can also opt for becoming a makeup artist and provide online services. Make sure to create your website and social media platform to showcase your work.
Final Words
A wide range of best business ideas for women is available in the market. Make sure to choose the business that best suits your time, education, and finances. So what are you waiting for? Start your business right now, and do share your experience with us by dropping a comment.