Why Bratz Rock Angelz Games Are a Must Play?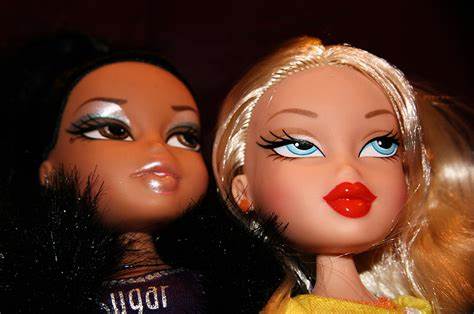 Bratz games were first released in 2001, and it was difficult to estimate the influence they will leave on the doll industry. During that time, the doll world was dominated by Barbie, which led to the poor launch of Bratz Rock Angelz dolls. However, sales soon picked up, and Bratz dolls became a cultural staple for kids creating different doll collections as well as Bratz Rock Angelz video games and even movies.
It is the 20th anniversary of the Bratz franchise, and the four main girls (Jade, Cloe, Yasmin, and Sasha) are being re-released as "20 Yearz" line and will soon debut inline and in stores.
These new Bratz Rock Angelz dolls will not be available until the end of 2021; however, the design reveal is done, and the girls look stylish as ever. Until the collection is released, it is a good time to play some Bratz games- Bratz: Rock Angelz 2005. It is unbelievable how much time has passed, but this game is still so much more fun than other console games of this generation.
The Reason why Bratz Video Game is Worth Playing:
Bratz Rock Angelz Soundtrack
The Bratz Rock Angelz video game is inspired by the movies with the same name and has all its focus on starting their own fashion magazine as Bratz girls. Each of these Bratz Rock Angelz dolls was released having their own instrument and mini-CD featuring Rock Angelz songs "So Good" along with a song from the Bratz Rock Angelz movie releasing the characters.
Both Bratz Rock Angelz movie and video games have catchy and fun original songs that are a part of the game appeal. Whenever a player enters the store, they can choose the radio option to play Rock Angelz songs. These songs are so catchy it is hard not to sing along.
The Fashion Of Bratz: Rock Angelz
Bratz Angel Rockz dolls were launched with the tagline " the girls with a passion for fashion." You clearly get the idea that Bratz games feature stylish and trendy outfits. Players can buy many different outfits and accessories from different areas and dress up their dolls in what they like. Bratz Rock Angelz features fashionable outfits from their doll name with tons of names like "Birthday Bash," "Treasures," "Ooh La La," and many others.
One funny catch to the Bratz video game is that NPCs reach to how players have styled their girls. Whether it's Cloe, Sasha, Jade, or Yasmin, people will give remarks about their hair, outfit, and makeup. So when players style the girls in great outfits, it actually makes sense.
The Voice-Over Cast Of Bratz: Rock Angelz
A voice cast of a game can make or break a player's experience during the game. Bratz video games might not have the best one-liners or script, but the voice-over is done by famous actors and actresses. Sasha, nicknamed Bunny Boo by other Bratz, has the voice-over of Tia Mowry, a Disney Actress. Kirstee and Kaycee are nicknamed "Tweevils' ' which are voiced by Kaley Cuoco from The Big Bang Theory and Lacey Chabert from Mean Girls.
Actress Jennifer Hale voices both Phoebe and a female shop assistant in a Paris shop. Phoebe is the twin of Roxxi, who is the leading singer in the Bratz Rock Angelz group.
The Diversity In Bratz: Rock Angelz
The best part about The Bratz Rock Angelz dolls is all diverse because they were designed keeping diversity in mind. Jade, Yasmin, and Sasha are all People of Color, and they remain the core group throughout the marketing of Bratz dolls. More diversity was added to the franchise with the addition of more new characters.
It was in June 2020, when Pride Month was being celebrated in different areas Bratz finally added an LGBT couple to their collection. Roxxi is a key member of the Bratz Rock Angelz dolls who is a lesbian, while Nevra, her partner, is confirmed to be a bisexual.
Bratz dolls are highly passionate about fashion as well as diversity.
Bratz: Rock Angelz Is Fun
One of the biggest reasons to play Bratz games is the fact that they are so much fun. Bratz Rock Angelz offers the players the liberty to hand-draw girls' makeup, style hair and assembles some cute outfits for every girl. Even if NPCs make rude comments about how players have made the dolls look, there is no denying that listening to catchy Angel Rockz music and giving the dolls a makeover is so much fun.
The gameplay is easy to understand and execute. Many mini-games allow the players to participate in modeling competitions and even roller skate around with friends. You even get a mission to complete, like getting the bunnies back to the park after staring around in the city too far. This game is wholesome and does not require a lot of brainpower like other games.
Besides, playing the Bratz video game offers a positive and nostalgic experience for every age group. Till you are waiting for the new Bratz dolls to come out, do not miss out on the fun of Bratz Rock Angelz games.