Easy To Make Side-Dishes For Dinner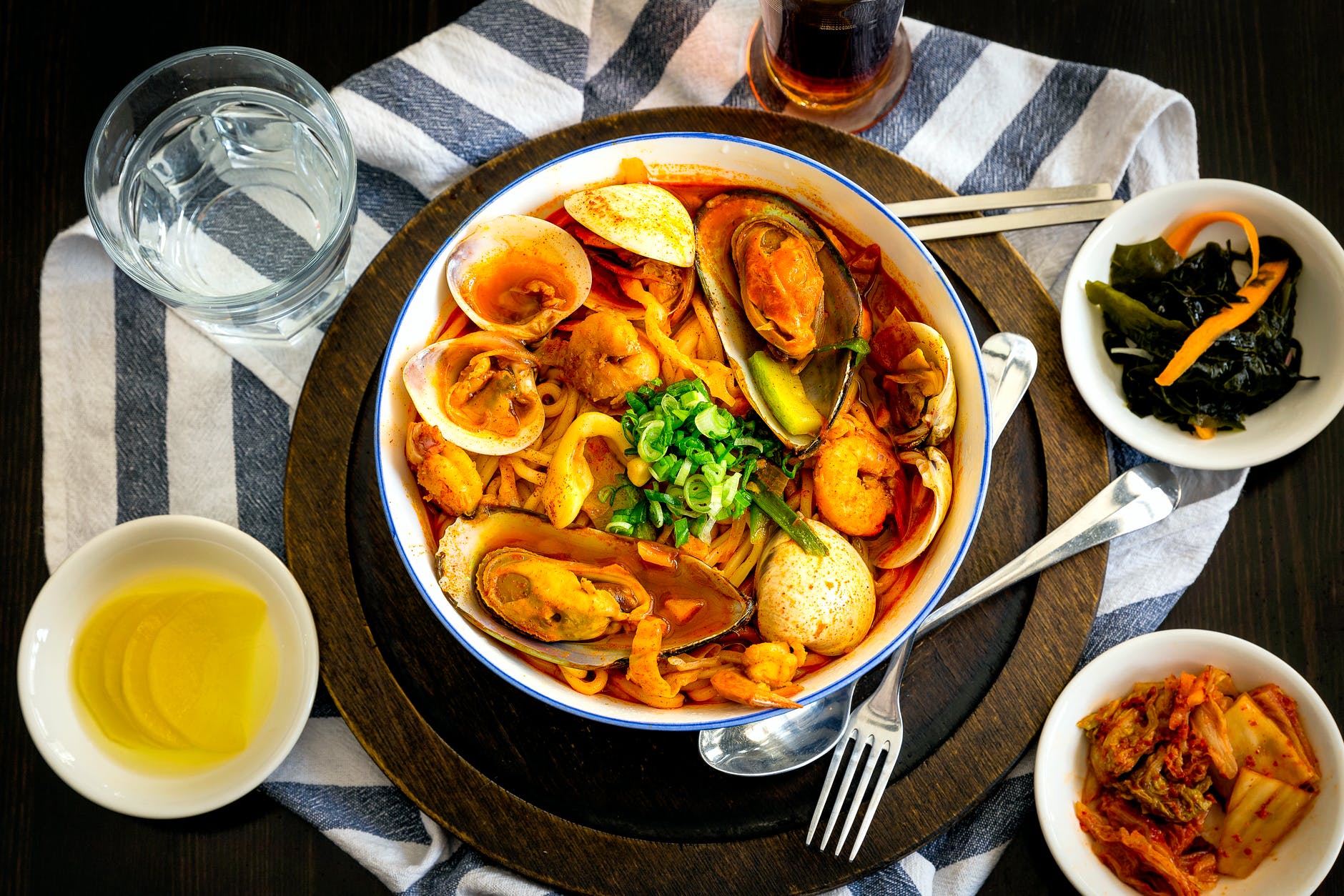 We can't think beyond salads and bread when it comes to side dishes. We are here with some amazing side dish recipes for you. These pair perfectly well with your meals.
Scroll through this list of best side dish ideas, and don't forget to make them at your next dinner.
Roasted Broccolini
Roasting vegetables gives them a different flavor. Broccolini is our favorite among all the roasted easy side dishes. It gets extra crispy and nice and tender at the same time. This is one of the easy side dish recipes you will ever encounter.
Ingredients:
Broccolini- 1lb
Extra Virgin Olive Oil- 2 tbsp
Kosher Salt
Crushed red pepper
Black pepper powder
Directions:
Preheat oven to 425 degrees. Place broccolini on a baking sheet and drizzle it nicely with oil. Season with pepper, salt, and red pepper flakes. Toss it nicely to coat.
Roast the broccolini until it becomes tender and slightly charred for about 30 minutes.
Bacon Pea Salad
When you are looking for easy sides to accompany your dinner, nothing is better than a salad. This bacon pea salad is one of the best side dishes for fam Ham dinner. This is a very crunchy, fresh, and addicting bacon salad recipe that you want every time you have dinner. This salad is also great to take out on a Picnic.
Ingredients:
Peas- 4 cups
Red cabbage- ¼ small-sized thinly sliced
Radishes- 3 sliced thinly.
Green onions- 2 thinly sliced
Parsley- ¼ cup chopped
Kosher Salt- ½ tsp.
Bacon- 4 strips
Shallot- 1 sliced
Garlic cloves- 3, minced
Crushes red pepper flakes-1/4tsp
Black pepper powder
Red wine Vinegar- 3tbsp
Dijon Mustard- 2 tbsp.
Crumbled Feta- ½ cups
Directions:
Toss cabbage, peas, green onions, radishes, parsley, and salt in a large bowl. Mix them nicely
Keep a large skillet over medium heat and cook bacon until it's crispy for about 10 minutes. Using a slotted spoon, get rid of the bacon from the pan and keep it on a plate lined with a paper towel.
Return the skillet to heat and add garlic and shallots. Cook them for 5 minutes until they become soft. Now add red wine and whisk in some mustard. 
Season it with salt, black pepper, and red pepper. Pour warm dressing all over the pea mixture and top it with Feta and bacon when serving.
Cheesy Garlic Bread Rolls
No baking experience? Then it's the best place to start. This is one of the easy and best side dish recipes.
Ingredients:
All-purpose flour- 3 cups
Fleischmann's RapidRise Yeast- 1 packet
granulated sugar= 1 tbsp.
Kosher salt- 2tsp.
Garlic powder- 2tsp.
Eggs- 2 large, beaten
Hot milk- ¾ cup
Melted Butter- 4 tbsp
Cooking spray
shredded mozzarella-1 1/4 c.
Garlic- 1 clove
chopped parsley- 2tsp.
chopped parmesan-2 tbsp, grated
Pinch crushed red pepper flakes
Direction:
Take a large bowl and wish 1 ½ cups flour, sugar, salt, yeast, and garlic powder.
Wish two eggs in another bowl, add milk, and melted Butter (2tbp). Add the wet ingredients to the flour mixture and combine nicely.
Add the remaining flour and mozzarella to the mixture and mix to make the dough nice and cohesive. Transfer the dough to a floured surface and knead for 5 minutes.
Let it rest for 10 minutes in a clean bowl. Grease the pan with cooking spray and, at the same time, preheat the oven to 375 degrees.
Divide the dough into 15 pieces and roll them into a ball. Place them on the pan. Cover the pan with a dish towel and let it rise for 1 hour.
When it's almost 50 minutes, take a small bowl and mix the remaining butter, parsley, garlic, salt, and chili flakes for dressing. Brush this mixture all over the rolls and sprinkle cheese on top.
Bake the bread rolls for 25 minutes until they are golden and puffy.
Voila! Your super easy dinner side dish is ready!
Creamed Spinach
If you are searching for some simple side dish ideas, then this is it. Creamed spinach is a perfect side dish recipe to revive the dying spinach. The creaminess of these easy sides will turn you into a fan of spinach. Without wasting much time, let's dive into the recipe!
Ingredients:
baby spinach- 20 ounce
Butter- 2tbsp
yellow onion- ½, chopped
Garlic minced- 2 cloves
Milk- ½ cup
heavy cream- ¼ cup
cream cheese- 4 ounce
Kosher salt 
Freshly ground black pepper 
Pinch cayenne pepper
grated Parmesan- ¼ cup
Directions:
Boil salted water in a large pan and cook spinach for 30 seconds. Drain the spinach and keep it in ice water. Drain it and squeeze out all the water when it has cooled down.
Take a large skillet, keep it over medium heat and melt butter. Add onion and cook for 5 minutes until it's soft. Now add garlic and let it cook for 1 minute.
Add heavy cream, milk, and cream cheese to the skillet. Simmer it till the cheese melts. Season it with pepper, salt, and cayenne.
Add Parmesan and spinach to the skillet. Stir it properly to combine.
 
Roasted Parsnips
These easy side dish ideas accompany salmon and ham the best. Parsnips do not get much attention often, but these are extremely delicious. When roasted, these get the slightly sweet and the right amount of tender making it apt for dinner side dishes and an entree.
Ingredients:
Parsnips- 2 lb peeled and cut into 2″ pieces
extra-virgin olive oil- 2 tbsp
dried oregano- 1 tsp
Kosher salt
Freshly ground black pepper
crushed red pepper flakes
Directions:
Start by preheating the oven to 425 degrees—spread parsnips on two baking sheets. Try not to overcrowd them. 
Drizzle olive oil and sprinkle salt, pepper, oregano, and red pepper. Toss nicely to coat them.
Roat them for about 30 minutes until they become nice and golden. Check if a knife easily pierces them. 
When done halfway, make sure to toss them upside down.
Read More: Delicious Recipes Made Using Egg Yolk
Final Words:
These Easy side dish recipes are perfect sides for a ham dinner. You will fall in love with these dinner side dishes, simple and quick to make. Tell us in the comments which is your favorite recipe.