Fish Tank Coffee Table Ideas For Your Living Room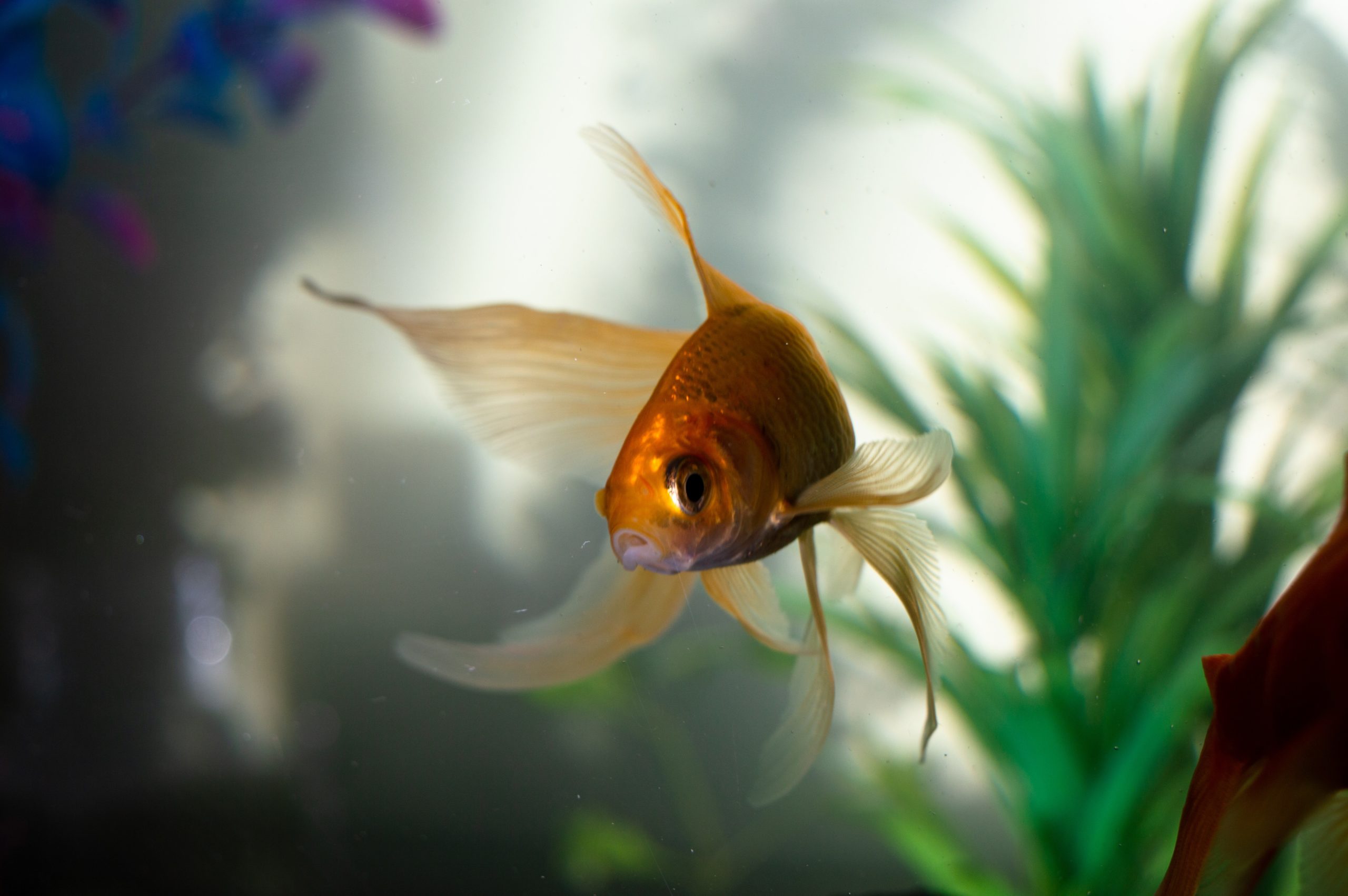 Are you an aquarium lover? Then you need to check out these stunning fish tank coffee table ideas.
Over history, fishkeeping has developed into a fascinating endeavor of blending aquariums into living spaces and furnishing. There is nothing attractive about a boxy aquarium which takes up space and is covered with wires and equipment taking up a lot of space in a small house.
The Aquarium coffee table is the perfect solution for having a squeezed coffee tank and table combined in small spaces.
Let's take a look at some of the stunning ideas and find out the right ones for you.
Stunning Fish Tank Coffee Table Aquarium Designs
Here are some of the best fish tank tables you can find online. These aquarium tables are available at different places and can even be customized to your design to match your house decor or preference.
40 Gallon Coffee Table Aquarium
This 40-gallon aquarium table features a pedestal glass base with a solid acrylic table top to offer an unobstructed view. The hexagonal shape with six sides is ideal for goldfish, fluorescent lights, plastic paints, and simple filter pumps.
2DIY Coffee Table Aquarium
If you love doing a good DIY, then this fish tank coffee table idea is for you. You can see the step-by-step guide on how to complete the designs. Convert a 30-gallon aquarium into a glass table with a wooden reinforced corner and attractive base.
Nautical Aquarium Coffee Table
If you like to keep the living room in a shipshape, then this 28-gallon aqua table will be the right pick for you. It is made of glass and acrylic in a long and narrow shape that resembles the profile of a ship and comes with lights and filters.
Axolotl Coffee Table Tank
You do not need to use sand or gravel at the bottom of this coffee table fish tank. This setup comes substrate-free for aquatic salamanders and turtles, which is not incredibly fun to watch and super easy to clean. You can always think out of the box when it comes to a fish table.
DIY Coffee Table With PVC Pipes
This might not be the most practical or fancy design, but if you enjoy a quick fish tank coffee table DIY challenge, then this is the right pick for you. This will allow you to see and even feed the fish from the top of pipes while they keep swimming around the edges.
Rectangular Aquarium Coffee Table
One very simple design on this list is a cube-shaped 25-gallon aqua coffee table with a raised base. It is made of glass and acrylic and is completed with lights, substrate, and filter, which makes this setup perfect for a fancy goldfish.
DIY Glass Top Coffee Table Aquarium
If you are good with playing around with tools, then try making a DIY fish tank coffee table with this 20-gallon aquarium using step-by-step plans. You can choose a long style tank, short table, or high top tank, whichever you like depending on the design.
Read More-Cool Fish Tank Ideas Small Houses
Wooden And Glass Coffee Table Aquarium
A durable 36-gallon table aquarium makes a lovely setup for your drawing room. It has an all-glass tank with a wooden frame and tabletop. The internal filters and lights are all hidden in the base, and additional plugins will allow you to add a heater and other equipment easily without dealing with messy cords.
Modern Aquarium Coffee Table
If you enjoy the look of a modern aquarium, this coffee table is for you; it has a partial solid top which means it is safe and sturdy for busy households. You do not need to worry about your pets or kids if they fall on a tank or cause disaster.
Easy DIY Aquarium Coffee Table
This is another great easy peasy DIY fish tank coffee table for people who find it fun to make furniture. This one uses small aquarium shelving units as a table frame and is topped with acrylic or glass top. It is an affordable, easy and attractive solution.
Is It Safe To Use an Aquarium Fish Tank Coffee Table?
One of the most common questions that are asked about aquariums is whether it is safe to use them, then here is our answer- it depends on the design and construction. Most commercially manufactured fish tank coffee tables are made of thick glass or acrylic of high quality, which is pretty durable. Even then, you need to be pretty careful around them if you are:
Designs which feature reinforced corners are more durable compared to all-glass styles and are great for active households.
If you do not wish to take the risk of buying a glass coffee table for your living room, then a fish tank is not a great option for you.
Since the aquarium coffee is low in height, these can get damaged accidentally by cleaning equipment, booted feet, toys or balls. These have clear to glass as well as very sharp corners. Falling on or against a coffee fish tank table can cause injury and damage to the aquarium.
Fish Tank Coffee Table Advantages:
There are many benefits of buying aquarium coffee tables. Looking at the health benefits, it is known that watching fish can lower blood pressure, reduce stress and improve sleep quality.
Here are some other advantages that a fish tank brings to the table.
These are space savers in design that doubles your coffee table to a fish tank.
Clear acrylic or glass construction means that you can observe fish from any orientation or direction, whether you are sitting on a couch or standing near a table.
You can easily coordinate with the Squarespace of your tank in the same colors and style as your room decor.
An ideal aquarium can be set up as a showcase for active and large freshwater fishes.
Downsides To coffee Table Aquarium:
No doubt, these tanks are stunning, but they have some downsides that you should be aware of firsthand before you invest in a coffee table:
These are expensive and range typically between $600 to $1000 for a moderate-sized 25-gallon water holding capacity tank.
There are very few options in the market for equipment like filters, lights, pumps, and chillers. This can limit the setup customization and the type of fish you can safely keep inside.
It is not easy to access the tank when it's time for water changes and feeding time.
These tanks are perfect for a small fish colony and not for a dense group.
Read More- How to Stop the Overgrowth of Algae in your Aquarium
Types Of Aquarium Coffee Table:
Here are some of the popular types of fish tank coffee tables based on style, the material used, and construction, etc.
Glass Or Acrylic
All the tables with fish tanks have some or the other element made of high-quality acrylic or tempered glass so that you can see the fishes. The materials are very strong and can handle water weight without any trouble.
Glass topped tables are sturdy, but the acrylics have fewer chances of injuring if you fall on them. The most impressive fish tank coffee table is made entirely of acrylic or glass and allows an unobstructed view into the tank from any given angle. This is the design to work with in terms of hiding cords or equipment.
Wood
Another popular construction material used in making fish tank coffee tables is Wood. Wood is durable and strong, and it protects the corners from getting damaged. You can even do a Fish tank coffee table DIY at home by building a wooden frame around a standard tank, and you can top it with an acrylic top or custom glass.
Hexagon
Octagon and Hexagon are the most popular shapes of fish tank coffee tables. These have extra sides, which makes it easy for fish to be seen from all angles. These tanks have long or square footprint dispensing on the top panes and side orientation.
Read More- Easy Aquarium Plants for Your fish tanks
Round
Round or corners aquarium coffee table can be molded from a single acrylic piece. They lack hard edges, which means there is less chance of being damaged, but you can see a fishbowl effect from an angle. This is one of the reasons why such designs are not popularly found in online fish tank tables.
Rectangle Or Cube
After Hexagon, another popular design is a cube or rectangular shape table. Such fish tank coffee tables are easy to dye if you build a tank around them. Such shape keeps the filtration system to pick up any debris easily and also maintains healthy circulation.
Conclusion
Do not let boxy aquariums cramp your space or style when you can buy a coffee table and aquarium all-in-one. These tables are perfect for consolidating the aquarium into a functional furniture piece. Now that you have checked out various styles of the coffee table. Which one did you like the best?
Leave your answers in the comment section below!