When Is Good Girls Season 4 Coming Out?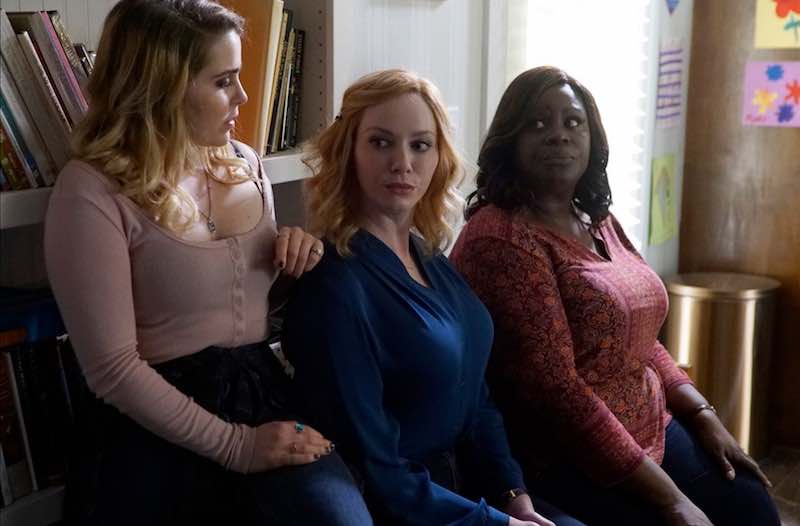 Good Girls is one of the most underrated TV series. This crime drama starring Retta, Christina Hendricks, and Mae Whitman as three suburban housewives who live in Michigan, plan to rob a supermarket and get trapped into the complications of the criminal world. Here is everything we know about Good Girls season 4 so far.
Good Girls Season 4 Release Date
COVID-19 has resulted in the suspended production of various TV series until the green light was finally given. Even then, strict health and safety protocols were followed to keep the cast and crew safe during filming.
After a lot of anticipation, Good Girls season 4 is all set to come a little earlier than expected. Good Girls season 4 episode 1 will air on March 7, 2021, on NBC. Ellen's Game of Games will later join it on Sunday.
Good Girls Season 4 Cast
In Good Girls season 4, Elizabeth Boland, played by Christina Hendricks, Annie Marks by Mae Whitman, and Ruby Hill, played by Retta, will be the protagonist this time too. Other cast members also include Matthew Lillard playing Dean Boland, Reno Wilson as Stanley Hill, and Manny Montana as Rio. David Hornsby, James Lesure, June Squibb, Rob Heaps, Allison Tolman, Jackie Cruz, Sally Pressman, and Charlyne Yi are also starring.
When Will Good Girls Season 4 Be on Netflix?
Like many other TV shows, Good Girls have attracted a huge audience that watches the series on Netflix after it is aired on NBC. Though the official Good Girls season 4 release date for Netflix has not been announced. Season 3 of Good Girls dropped on Netflix after one year of the broadcast premiere. If Good Girls season 4 continue to follow this pattern, then the release date on Netflix would be in March 2021
However, the show's first two seasons came a little earlier than a year ago, so anything can happen. Let's keep our fingers crossed.
FAQ:
Is season 4 of good girls on Netflix?
So far, there is an official date announced for the release of Good Girls season 4 on Netflix.
Is Rio in love with Beth?
It is hinted that Rio is in love with Beth.
Will good girls have a Season 5?
The first season of Good Girls ended in 2018 and streamed on Netflix in 2020. Season 2 also followed the same suit, and season 3 was released in 2021. This means season 5 will not come anytime before 2023.
Are good girls on peacock?
Yes, Goog Girls is available on peacock, but you cannot stream the show. Watch the live streaming of the show on fubo TV.
When does season 4 of good girls come out?
March 7, 2021, on NBC.