How To Get Smooth Hair- Effective Ways For A Hair Smoothing Treatment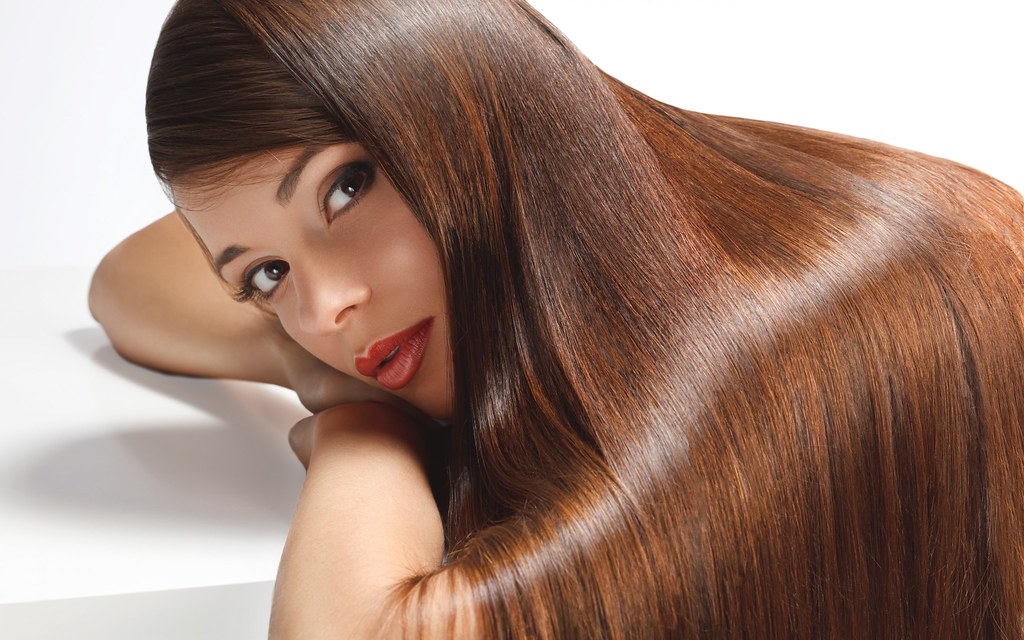 Every girl has a strong desire for smooth and silky hair. They often ask the same question about how to get smooth hair? So, to help you here, we have listed the effective ways for hair smoothing treatment. 
Smooth hair cannot be achieved overnight, but if you follow the below-mentioned hair care tips, you may probably get better results in a short period. 
Scroll down to know more about these effective tips to smoothen your hair. 
Effective Methods To Make Your Hair Silky 
Here we have listed some of the fantastic ways from which you can get smooth and silky hair. It includes natural and chemical ways to restore the moisture of your hair. It includes-
Banana pack 
Banana is rich in natural oils, carbohydrates, potassium, and vitamins.
It has antioxidant properties that can fight against free radicals.
Banana is one of the easy home remedies for dry hair. It will help restore the skin's natural moisture by providing ample healthy nutrients. 
You can also add yogurt to the banana to enhance the performance of the banana pack. 
You will require these simple ingredients-
· Two teaspoons of yogurt
· Two or three bananas depending on your hair length
Follow the below-mentioned Procedure
1. First, you need to mash bananas into a bowl.
2. Now, add two tablespoons of yogurt into the mashed bananas. 
3. You need to blend this mixture to create a smooth or consistent paste with no banana chunks.
4. Now gently apply this mask all over the hair from tips to roots. 
5. Now secure it on top with pins.
6. Rest for at least 45 minutes and rinse it off with a suitable shampoo. 
Vinegar Rinse
Apple cider vinegar turns out to be the great natural hair rinse that can help you restore your hair quality. 
If you wash your hair with vinegar, it will make your hair shiner softer and smoother. 
You, Will, require these simple ingredients- 
· One cup of water
· 1/4 cup of apple cider vinegar
Follow this simple Procedure
1. Mix and dilute water with apple cider vinegar.
2. You can use it as a final rinse and leave it on. 
Hot Oil Treatment
You must moisturize your hair regularly with hot oil for smooth and healthy hair. Use oils such as olive, sweet almond, coconut, jojoba, lavender, rosemary, castor, and thyme to massage your scalp. 
You can also make a mixture with these 2 or 3 oils for better results. 
You will require-
· Three to four tablespoons of oil, depending on your hair length. 
Follow the below-mentioned Procedure-
1. At first, you need to apply oil gently and massage your scalp.
2. After massaging oil on your scalp, secure your head with a warm towel. This builds an environment for maximum oil penetration into the skin. 
3. Rest for the next 20 minutes and then wash it off with suitable shampoo.
Use a suitable Shampoo.
Your shampoo must be ideal for your scalp or hair type. It cleanses your scalp and makes your hair look soft and smooth. 
However, you must always apply a shampoo suitable for your hair type.
Careful Combing
You must comb your hair carefully to reduce excessive hair loss. Brushing must be easy to avoid hair dryness or frizzy-looking hair. 
Make sure to avoid combing while your hair is wet to prevent hair loss. Wet hair is a common symptom of hair breakage. 
You must detangle your hair with the help of a wide-toothed wooden comb before you go for a shower. You must comb your hair twice a day to get rid of hair breakage or tangles.
Deep hair Conditioning
Pamper your hair every weekend with deep conditioning. The right conditioning technique works wonders for your hair by making it look silky and smooth. 
If you want your hair to look naturally smooth, you can also leave a little conditioner on your hair. This is harmless as long as the conditioner is not touching the roots of your scalp. 
If you leave in conditioner on curly hair, it will help you secure your curls' details. 
Let your hair breathe without any heat.
You may easily get an instant party look using curling irons, straighteners, and blow dryers. But if you use these heating appliances daily, it will damage your hair entirely. 
The heat from these appliances can cause your hair to look dull, coarse, and curly. 
However, if you are going to a party or event where you need to style your hair, ensure to use heat-protecting serum or spray. It will help reduce the damage by creating a protective shield around your hair. 
BlowDrying Techniques
It is best to dry your hair naturally to avoid any heat damage. But if you are in a hurry, you can use a blow dryer. 
For more safety, you must use a good quality big-toothed round brush. You must use the cool settings of your blow dryer for minimal heat damage.
You should also hold the dryer at least 15 cm away from your hair. Move it consistently over your hair strands to not blow one section too long of your hair. 
Trimming is the key 
If you want to maintain your hair quality, you must undergo regular hair trimming procedures. 
It will help you treat damage and split ends by removing the hair shaft, causing dryness and frizz. For smooth and silky hair, trim your hair regularly after every four to six weeks.
Mayonnaise Mask for smooth hair 
Every weekend, you must pamper your hair for a smoothening and deep conditioning treatment. 
Mayonnaise is a rich source of L-cysteine. It is a powerful antioxidant and amino acid, which is also found in eggs.
You can also use this hair mask to stimulate hair growth.
You will require these simple ingredients- 
One cup of mayonnaise
Two full teaspoons mashed avocado
Follow the below-mentioned Procedure-
1. At first, you need to mix both the ingredients well until the mixture becomes consistent and fluffy. 
2. Now, you need to gently apply the mixture well on the roots and strands of your hair. 
3. Gather all the hair and secure at the top with a hairpin's help and cover it with a shower cap. 
4. Now, rinse off your hair with a suitable shampoo. 
It is time-consuming, but you can easily do this technique at home. You can also use chemicals to smoothen your hair. 
But before getting a chemical treatment, make sure that your hair is not over-processed and healthy. 
You can also seek suggestions from a stylist before you get a treatment done. 
It is significant for smooth and healthy hair to follow regular touch-ups and Pre and post hair care. 
Chemical Smoothing Hair Tips
Traditional Relaxers
Traditional relaxers are used for the slight curl or wavy hair. They are used to calm and soften the natural texture of your hair. This technique is not suitable for too curly hair. 
The effects last for about four to six months. Relaxers control frizzy hair by smoothening the pores and edges of the hair strands. 
Chemical Smoothing
Chemical smoothing uses plenty of chemicals to break your hair's natural bonds. After breaking bonds, hair was washed with a smoothing mixture and straightened. 
The technique takes at least five hours. The effect of this technique remains for about three to four months. 
You may require regular touch-ups for straight and smooth-looking hair if you want long-lasting effects. It is not ideal for colored hair. 
Thermal Reconditioning
Thermal reconditioning is suitable for heavy, loose, medium curly hair. It is popularly known as Japanese straightening, where the hair is continuously washed with a chemical mixture to break inner bonds. 
After this, each strand is reshaped with the help of a neutralizer. It is applied to achieve a straight, smooth, and silky look. 
If you are ready for thermal reconditioning, you must know that you need regular touch-ups every five to six months, depending on your hair growth rate. This technique helps reshape the structure of your hair. If you have processed or colored hair, it is not suitable for you all. 
Brazilian Keratin Treatment
Brazilian keratin treatment is a famous technique used to smoothen hair. 
For this technique, keratin is used on the hair's surface and the split ends to treat the damage and frizz. This treatment manage frizz by enhancing the texture and volume of your hair. 
It is suitable for all hair types as it doesn't break the bond of your hair. You can also use this treatment if you have colored or curly hair; it will help you tighten your curls. 
Final words
Smooth and silky hair is a dream come true for most girls. After reading this article, you will surely get your answer on how to get smooth hair.
You must follow the hair mentioned above smoothing treatment tips for better hair care.
Comment down below if you found this article helpful.