How To Throw An Outdoor Party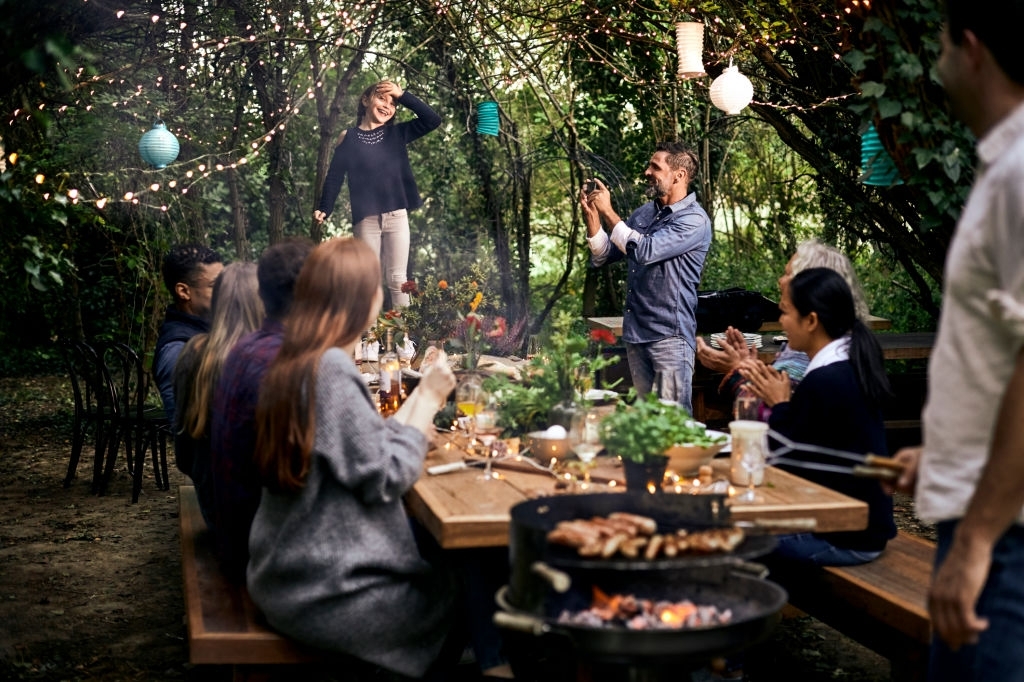 Do you want to invite your friends to an outdoor party? Are you looking for outdoor party ideas? Just keep reading this post, and you will get the best ideas for how to throw an outdoor party. 
The first and foremost thing that you have to take care of is to keep away pests from buzzing into the ears of your friends. 
Here you learn how to design an oasis in your backyard for an outdoor party where your revelers' friends can be satiated as well as you too. 
The best outdoor party can have great outdoor decor, funny, engaging activities, unlimited drinks, and mouth-watering food. Outdoor parties require only food and drinks, but it also needs great furniture, comfortable seating arranged, whether on chairs or the lawn, with the touch of fascinating lighting. All this may sound challenging, but don't worry, you can do it and give a great outdoor party to your reveler friends. Make sure to start preparation before a week and take the secret friend's help that no one knows. You both can divide the work and make everything arranged on time. 
Use these below given outdoor party ideas to throw a great backyard party. 
Outdoor Party Ideas
If you have a backyard pool, screened-in porch, or patio set up in your backyard, you are going to enjoy the open space and fresh air with your friends. Let's get started planning to throw an outdoor party.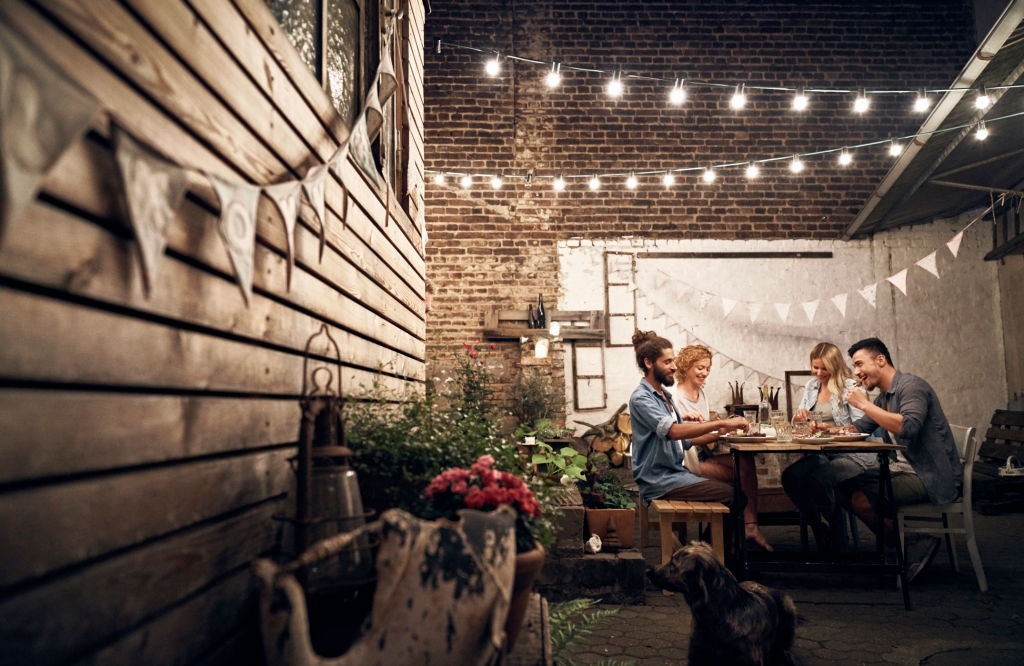 Make List Of Everything
Whatever you want to do at your party, could you make a list of it? Make a separate list of everything, games, music, grocery, drinks, food, and setup you will have at the party. Divide the work with your secret partner and start working on it one by one. Also, don't forget to make a guest list. You can use a guest list to invite your friends and put a tick mark on those who accept and cross on those who decline due to any reason. 
Send Invitation
Even if you are throwing an informal party, it is always better to send a personal invitation to your friends. You can mention the party's location, theme, date, and time. To invite them, you can use email, text messages, phone calls, or snail mail. You can also request them to RSVP so that you come to know how many of them can join your party. 
Decide Menu
The menu should be decided according to the preferences of your guests. You must include vegan, raw, and gluten-free foods along with healthy baked and juicy-spicy dishes. This will make sure that there is something for everyone to enjoy. You can keep a buffet-style arrangement for food so that you don't have to serve every person, and they can take it according to their preference. Don't forget to include a variety of beverages. Make a bar stand in your backyard so that everyone can enjoy it as per their preference. 
Seating Arrangement
You should make sure that there are seating arrangements for every guest. It is not necessary that you have to keep one type of seating facility. You can use a variety of combinations of chairs, like a patio set, folding chairs, bean bags, and lawn chairs. You can even use tapestries on the lawn so that those who want to sit on the ground can use them. 
Lights
If you are organizing an outdoor party at night, make sure to keep enough light so that everyone can see things. You can use string lights, candles, and lanterns to light up your backyard. There will be fewer mosquitos in this, and everyone can see clearly in your backyard party. 
Decorate Your Backyard
The decoration is the most important thing while throwing any party. Your decoration plays a major role in giving life to parties: use flags, bells, lanterns, and sports-related items that you play with your friends. You can also use those things related to childhood memories with your friends in decoration. 
Games And Activities
To make your party more enjoyable, you should arrange some activities so that everyone can enjoy it. According to your friends, you can include music, games, and other activities. In this way, some those like to listen to music, some can make conversations, while others may enjoy games. 
Remove Pests
Mosquitos and pests ruined the best to best party. It is important to deal with them so that no one should bother at the party. You can use citronella candles in your backyard so that they can keep your backyard lighten up as well as control the pests to disturb anybody. 
Prepare Your Backyard
At last, make sure to trim the shrubs and grass in your backyard. It is better to do it one or two days before the date of the party. Also, make sure to clean the outdoor furniture and nicely remove all the mildew, dirt, and bugs from your backyard. On the day of the party, you only need to dust off the furniture before anyone sits on them.