Stardew Valley Woodskip- Where To Find?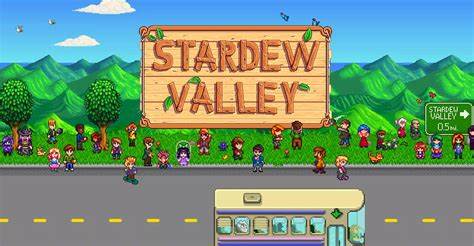 Stardew Valley Woodskip is quite popular, and we are sure that every Stardew player knows this. 
Stardew Valley is home to varied flora and fauna which can be used in the game. Players can collect different types of fish, eel, and other sea critters in Stardew valley, including the wood skip for food, quest, and more adventure. A useful fish can be caught only at certain times of the day or year and in certain locations.
So if you are looking for a woodskip, chances are you might be having some trouble.
Do not worry; here we are with a brief Stardew Valley woodskip guide in the fish pond.
The Woodskip
The woodskip fish prefer water in the deep forest. This is a leaf-loving fish that can be used for various fish-based recipes.Woodskip is also one of the four fishes in the Speciality Fish Bundle.
Players can also use Woodskips in the stardew valley sewing machine to make the fishing vest for players. Also, woodskip is used in Stardew Valley fish pond to breed and output roe and wood.
The main reason why players need to catch Woodskip is to complete the Fishpond Quest.
As the Stardew Valley woodskip lives in forests, players will need to find the water-filled area to catch one of them. There are two different locations of fish ponds in Stardew Valley where a woodskip can house- Forest Farm and Secret Woods. Both these locations have ponds that are suitable for fishing. 
As we know that players mostly spend most of their time in these locations searching Stardew Valley, plants, animals; they should remember to bring their fishing pole to catch an eel and woodskip along with other fishes.
FAQ:
Where can I find Woodskip in Stardew Valley?
Woodskip can be found in the forest farm pond or the secret woods pond. The Secret Forest is located on the northwest part of the Wizard's house, which is blocked by a log.
How do you get Woodskip on a fish?
You can catch the woodskip fish in the Secret Woods pond during any time of the year. These are easy to catch during non-rainy days and comprise 15-27 percent of total items caught depending on the player's fishing skill.
Where do I find sturgeon in Stardew Valley?
The sturgeon fish can be found in the mountain lake during the winter and summer seasons. It is most prevalent during rainy summer and winter days. It comprises 11-16 percent of all items caught.
How do you catch a walleye in Stardew Valley?
Walleye Fish can be caught when it is a rainy day during fall. You can find it in lakes, rivers, and the forest pond of Stardew Valley.
Is Walleye good to eat?
Walleye fish is safe to eat. Also, there are some of the healthiest foods available. The benefits you get from eating Walleye fish are much higher than the contamination risk.
Final Words:
Stardew Valley woodskip fish are very important to catch for players in order to finish the pond quest. You can find Woodskip fish at the Secret Forest and catch them in all seasons.
We hope this article was useful for you. If yes, do not forget to leave a comment below.