Upcoming movies on Netflix, Amazon Prime, Hulu, HBO Max, and Apple TV+ This Week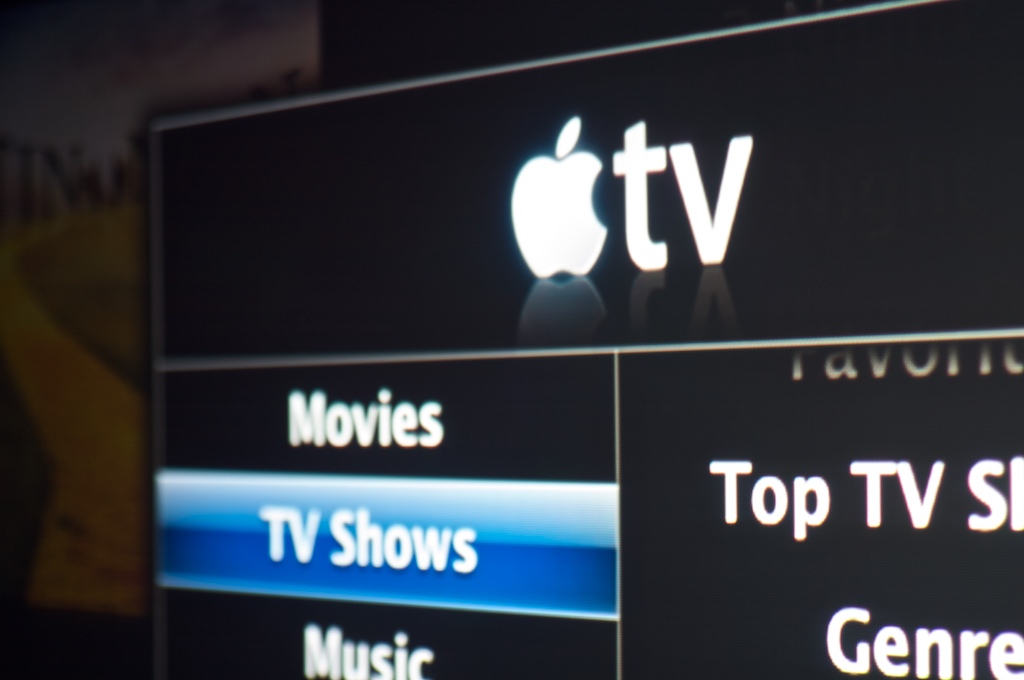 The upcoming week is great for new movies on OTT platforms like Netflix, Amazon Prime, Hulu, HBO Max, and Apple TV+. Many old favorites may have halted filming their new seasons, but this does not mean that the audience's entertainment is halted.
A lineup of some amazing shows is going to be aired soon on your favorite OTT platforms, which will ensure that your next week goes as entertaining as possible.
All these OTT platforms will add dozens of new movies and TV shows, especially on the first date of each month, but some chosen ones are worth the wait and worth the watch. All the credit goes to their story, cinematography, entertainment value, and editing.
Here Are Some Upcoming Movies on Netflix, Amazon Prime, Hulu, HBO Max, and Apple TV+ This Week That You Would Not Want to Miss!
Nightcrawler (Netflix)
The movie revolves around a resident in Los Angeles who survives on petty theft and scavenging activities. The story becomes gripping when he ventures a new career path as a cameraman. He slowly begins nocturnal forays across the whole city and comes across shocking and gruesome crimes.
His turning point in life comes when he catches the attention of a news director whose station rankings are going down, Louis agrees to work with her and goes to great lengths to catch a shot that's worth putting up as a news piece.
Ann Cusack, Bill Paxton, Jake Gyllenhaal, Kevin Rahm, Michael Hyatt, Rene Russo, and Riz Ahmed. Dan Gilroy directs it. This movie will get available on Netflix from August 10, 2020.
Mr. Peabody & Sherman (Netflix)
Mr. Peabody is amongst the most accomplished canine in the world. His boy, Sherman, loves going on outrageous adventures using a time machine known as Wabash. The story takes an interesting note when Sherman uses the time machine without the permission of Mr. Peabody to impress his girlfriend Penny.
The adventure goes haywire, and Sherman accidentally causes a hole in the universe. This causes huge havoc with world history. Mr. Peabody then plans the solution and comes to Sherman's rescue to prevent the world's history and future from being altered to an irrecoverable extent.
The movie gets directed by Rob Minkoff, and it stars Max Charles, Stephen Colbert, Allison Janney, Ty Burrell, Ariel Winter, and Leslie Mann. This adventurous movie will stream on Netflix from August 11, 2020.
Gunjan Saxena: The Kargil Girl (Netflix)
This is an inspiring movie about the life of an Air Force Pilot in the Indian Army. Gunjan Saxena was the first pilot in combat. The story revolves around her struggles, the backlash she faced from the system, which is patriarchal in their mindset, the support her family provides her, and her willpower.
She is sent as a pilot in the war of Kargil, where she helps her peers. Gunjan Saxena is a story of a woman who dares to dream and works extremely hard, mentally, physically, and emotionally to achieve her dreams.
The movie stars: Pankaj Tripathi, Janhvi Kapoor, Vineet Kumar Singh, Angad Bedi, and Manav Vij. Sharan Sharma directs the movie. This inspiring and motivating movie based on the real-life story will stream on Netflix from August 12, 2020.
Scary Movie 5 (Netflix)
Horror movies are dreaded by many but loved by many more. One such movie is the fifth movie in the scary movie series: Scary Movie 5. The story revolves around the lives of a husband, wife, and their newborn infant. When they bring their child home from the hospital, they discover many abnormalities in the house.
When they try to discover the reason behind these scary and bizarre activities, they find that a demon is stalking their family. The husband and wife then consult the paranormal specialists, and upon their recommendation, they install various cameras in the house to remove the disturbing spirit.
The movie stars Ashley Tisdale, Erica Ash, Heather Locklear, Simon Rex, Ava Kolker, Molly Shannon, J. P. Manoux, Charlie Sheen, Jerry O'Connell, and Lindsay Lohan. The movie was directed by Malcolm D. Lee & will be available on Netflix from August 12, 2020.
Safety Not Guaranteed (Netflix)
This movie revolves around the life of a disaffected magazine intern who gradually becomes friends with an unusual person looking for a companion to be with him on his trip back through time.
This movie was directed by Colin Trevorrow and starred Aubrey Plaza, Jake Johnson, Jenica Bergere, Jeff Garlin, Mark Duplass, Karan Soni, Kristen Bell, and Mary Lynn Rajskub.
The movie will get available to stream on Netflix from August 13, 2020.
An Easy Girl (Netflix)
The plot summary of this movie revolves around the life of a normal girl whose life does turn upside down when her cousin comes into her life. Her seductive cousin joins her for summer, and the entertainment ball in her life starts rolling after that.
The movie stars: Zahia Dehar, Benoît Magimel, Mina Farid and Nuno Lopes. It is directed by Rebecca Zlotowski.
An Easy Girl will stream on Netflix from August 13, 2020.
Capone (Amazon Prime)
The plot summary of this movie is that there is a notorious gangster Al Capone whose final days of life are going on. The movie takes an interesting note when this gangster succumbs to dementia. He then lives his past and goes through all the horrifying and tormenting memories, which makes the basis for this story.
This movie stars Tom Hardy, Jack Lowden, Kyle MacLachlan, Al Sapienza, Linda Cardellini, Noel Fisher, and Matt Dillon. Josh Trank directed the movie.
The movie Capone will be available on Amazon Prime from August 10 onwards.
Hard Night Falling (Amazon Prime & Hulu)
An Interpol agent battles with a ruthless and relentless crime boss and his mercenaries in an Italian villa so that he can save his wife and daughter from this criminal. This crime thriller is engaging and full of highs and lows that will keep the viewer gripping to their seat.
It stars Dolph Lundgren, Natalie Burn, Brice Martinet, Hal Yamanouchi and Mario Opinato. The movie is directed by Giorgio Bruno.
This movie will air on Amazon Prime and Hulu from August 10, 2020.
Lucky Day (Amazon Prime & Hulu)
A thief and safecracker was released from the prison and then tried to protect his family from the moves of a psychopathic contract killer whose mission is to harm their family as a part of bigger revenge.
This movie stars Nina Dobrev, Ella Ryan Quinn, Clifton Collins Jr., Luke Bracey, Crispin Glover, and Clé Bennett. Roger Avary directs the movie.
It will stream in both the OTT platforms Amazon Prime and Hulu from August 10, 2020.
Alive and Kicking (Hulu)
If you are an admirer of Documentary movies, this is a great visual treat to you and informative insights. This documentary showcases the cathartic power and the dynamic culture of swing dancing. It covers all the facets of swing dancing from its historical origins to the present date.
If you're a dance lover, then you would relate to it. The documentary shows how professionals and dance enthusiasts find inner joy and contentment through the medium of dance. This movie gives a beautiful insider's view of the glamourous and joyful dancing world.
The documentary movie stars Frankie Manning, Dawn Hampton, and Norma Miller. Susan Glatzer directs the movie. The dancing world will open its doors on Hulu from August 11, 2020.
Monster's Ball (Hulu)
The story delves into the life of Hank Grotowski, who is a correctional officer. One day his son, who used to work on the prison's death row, committed suicide. Hank Grotowski succumbs to depression.
One night he helps Leticia Musgrove's injured son. When he dies, the couple grieves and are united by common emotions. Gradually their relationship developed, and he learned that he and his son were parties to the execution by her husband.
This movie stars Halle Berry, Heath Ledger, Mos Def, Billy Bob Thornton, Sean Combs, Will Rokos, Peter Boyle, and Milo Attica. The movie will air on Hulu on August 11, 2020.
Yusuf Hawkins: Storm Over Brooklyn (HBO Max)
This is a documentary that tells the story of Yusuf Hawkins. Yusuf Hawkins was a black teenager murdered in 1989 in Bensonhurst, Brooklyn. A white men's group murdered him. Yusuf Hawkins' death sparked a great outrage in New York.
It created pressure on the official response, unleashed a wave of racial tension among the civilians, and spurred several civil rights campaigns. All these activities exposed deeply ingrained racial prejudices and inequalities that originated long back but have their presence even today.
Muta'Ali Muhammad directed this movie. It will be streaming on HBO Max from August 12, 2020.
Boys State (Apple TV+)
In this movie, many teenagers in Texas learn about the intricacies of American democracy and organizing a political party. They even learn about the ways to run a mock government.
Jesse Moss and Amanda McBaine directed this movie.
It will stream from August 10, 2020, on Apple TV+.
Lovecraft Country (HBO/Sky)
This is Matt Ruff's novel's long-awaited, much-in-demand HBO adaptation. It explores racism in Jim Crow-era America. Due to its subject is garnering rave reviews from audiences ad critics. To make this movie one step ahead, it has also blended cosmic horror imagery. The story revolves around Atticus Freeman, who is searching for his father.
He leaves for Chicago and takes a road trip across the US with his uncle and his friend Letitia. Together they face horror in different forms, straight from racist attitudes of white people in America during the '50s to the typical fictional horror entities with tentacles.
This will be aired on August 16, 2020, on HBO and on August 17, 2020, on Sky Atlantic (UK).
Ted Lasso (Apple TV Plus)
This is the story of an American football coach played by Jason Sudeikis, who manages an English football club.
This was created originally to make soccer more favorable to NBC viewers in the US.
This will stream on Apple TC Plus from August 14, 2020.
Project Power (Netflix)
This Netflix original is one to watch out for. It is about a pill that gives superpowers to people. It is up to the persons to use it for better or worse. Gradually, this pill leads to a spike in crime.
Then, to control the crime and shut the company down, a team of a cop, a teenager, and a former soldier come together. This fictional movie is set in New Orleans.
This will stream on Netflix from August 14, 2020.
The Lost Husband (Netflix)
This drama features the lives of Libby, a widow, and her children after they move to her estranged Aunt's goat farm in central Texas to live for some time and put her life back together.
The movie stars Callie Hope Haverda, Carly Pope, Georgia King, Herizen F. Guardiola, Isiah Whitlock Jr., Josh Duhamel, Kevin Alejandro, Leslie Bibb, Nora Dunn, Roxton Garcia, Sharon Lawrence, and Stone Garcia.
Vicky Wright directs the movie. It will stream on Netflix on August 10, 2020.
Thus, when so many movies of various genres are right there on the launchpad, there is no room for boredom for you!
Engage and entertain yourself with the company of these amazing movies that will be aired on numerous OTT platforms so that you will not miss the movie theatres even in times of pandemics. Enjoy the joy of watching movies from the comfort of your homes anytime, anywhere!