When Is Virgin River Season 3 Coming Out?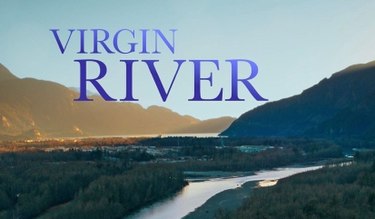 Binge-watching Virgin River has been too much fun; now, we cannot stop fantasizing about the new season. Here is some good news for all the fans. Netflix has officially released the Virgin River season 3 trailer, and it is way more dramatic than the previous episodes.
This is all the information we could gather about Virgin River season 3.
When Does Virgin River Season 3 Start?
Virgin River season 3 release date is officially foxed for July 9, 2021. Fortunately for us, this is way earlier than we thought.
Based on the premieres of the previous season, we were expecting the release to be anytime late in 2021. Now we will have a fun summertime watching season 3 of Virgin River on Netflix.
This is great news for all the fans of this hit Netflix original series.
Virgin River season 3 Plot
The new episode will pick right where we left in the Season two finale with Mel coming back to Jack bleeding on the floor after being shot.
Netflix announced that this would be a total of the ten-episode season involving a fire, a funeral, divorce, hurricane, and new romance in a twist-packed season to keep the fans on the edge of their couch.
If you wish to have more detailed information about the story in this series, you can read books by Robyn Carr. Let us warn you that the story in the series deviates from the one in the novel.
The cast of Virgin River season 3
A handful of show stars will be coming back, including Colin Lawrence as John, Breckenridge as Mel, Annette O'Toole as Hope, and Tim Matheson as Vernon. We might also see some new faces in this season, like Melinda Dahl, who will play the role of Mel's sister-in-law named Staci. Other cast additions are Stacey Farber playing Tara, Lilly's daughter, and Zibby Allen as Brie, Jack's sister. 
Virgin River season 3 trailer
As of now, we can see the full Virgin River season 3 trailer. As shown in the trailer, Jack is recovering from the incident of last season, and Mel is worried about his health. We could also notice the bombshell from Doc, who reveals that Jack could go blind, which was a big shock for Mel, who is trying to have a baby with Jack.
There is so much to unpack in Season 3 of the Virgin River trailer that you might want to see it right now.
Let the countdown begin for the Virgin River season 3 premiere.