Best Anti-Aging Hand Cream To Combat Dryness and Wrinkles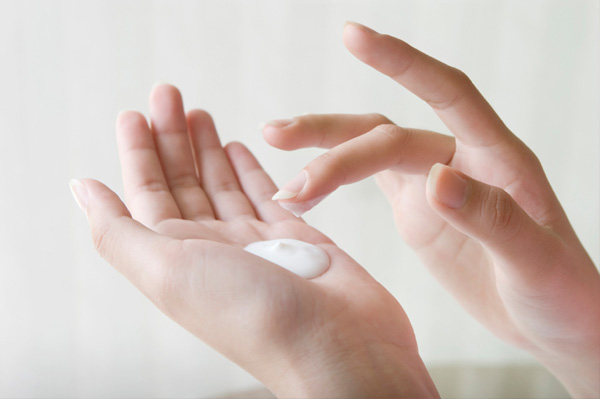 Our bathroom and dressing cabinets are full of anti-aging products to the brim. We never forget to apply rich eye cream, anti-aging moisturizer, and antioxidant-rich hydrating serum. But what about using the best anti-aging hand cream?
Similar to our face, the skin on our hands is super thin and elastic, which means they tend to show the signs of aging faster than other parts of the body. Not to mention the amount of beating they take on an everyday basis, from doing laundry to dishes and constant exposure to UV rays, dry air, and cold temperatures.
Lucky for you, there are plenty of ultra-hydrating, skin-softening hand creams, and treatments that will make your hands look younger and smoother while dealing with signs of aging.
Finding the right-hand cream can be an overwhelming process with tons of options available on the market. We have made the job simpler for you. These top-rated anti-aging hand creams boast five-star reviews and are most loved by the customers.
Pick the best anti-aging hand cream that suits your requirements the most.
Best Anti-Aging Hand Cream For Younger Looking Hands
Early signs of aging are visible on the face and on the neck, hands, and rest of the body parts. Below we have listed some of the best hand creams and lotion for dry skin and diminish the signs of aging.
Strivectin Volumizing Hand Treatment
With growing age comes ugly signs of aging, one of them is age spots. This is the best anti-aging hand cream to prevent those age spots. Strivectin hand cream is super hydrating and is specially formulated with a brightening complex as well as hyaluronic acid and volumizing spheres to nourish the skin and maintain elasticity. People claim to have achieved great results after using this hand cream, and they love the way their hands feel after using it.
Medix 5.5 Retinol + Ferulic Acid Anti-Sagging Treatment
Nobody wants wrinkly hands, and finding the best hand lotion to fight those creepy wrinkles is not quite easy. However, this Medix 5.5 Retinol is one of the best hand wrinkle creams that everyone should try at least once. Although this powerful antioxidant-rich formula can be used anywhere on the body, people claim it works wonders on hand.
This fast-acting formula helps to shrink the wrinkles and age spots while improving skin elasticity and skin tone.
Goldfaden MD Hands to Heart Anti-Aging Plus Brightening Hand Treatment
If you are looking for a retinol rich hand cream to prevent wrinkly hands and even skin tone, try out this powerful antioxidant and retinol rich hand cream by Goldfaden MD. This anti-aging hand cream not only fights age spots and wrinkles but also prevents any future damage to the skin. This is the best retinol-based anti-aging hand cream on the market.
417 Anti-Aging Hand Moisturizer
If you are on the lookout for the best hand creams/ lotion for dry hands, then my ladies, your search is over. Dry and wrinkly hands can make you look older than you actually are, and I am sure you don't want this. This hand cream from 417 is super hydrating and is the best lotion for dry hands. It has a non-greasy formula made with beeswax, shea butter, and primrose oil.
This hand cream features a combination of essential oils and rejuvenating vitamins that work together to repair and hydrate skin meanwhile reducing the appearance of wrinkles and fine lines. This miracle cream will make your hands look 30 years younger.
Supergoop! Hand Screen with SPF 40
Like the face, SPF is also important for our hands and other body parts exposed to sun rays. UV rays are the biggest cause of early aging; this is why it is important to invest in a good hand cream loaded with SPF to avoid any future damage.
This Supergoop hand cream not only contains SPF 40 to provide sun protection but also contains natural oils and powerful antioxidants to moisturize, nourish and brighten the skin of your hands.
The cream's texture is thick and creamy but absorbs quickly into the skin and keeps them hydrated throughout the day.
Algenist Genius Liquid Collagen Hand Cream
Collagen is not only great for face skin but also for hands and other body parts. This collagen-rich hand cream from Algenist comes with alguronic acid and Vitamin E/C, and together they work wonders to brighten the skin tone and reduce any signs of aging like wrinkly hands or age spots.
This best hand lotion is not only free of phthalates and parabens but is also 100 percent vegan. Regular usage of the cream will show positive results.
Crepe Erase Anti-Aging Hand Repair Treatment
This is another best anti-aging hand cream to provide all day long hydration. This cream will not only reduce wrinkles and age spots but also keep your hands smooth and soft all day long. It contains shea butter and squalane to provide intense moisturization. Hands down, this is the best lotion for dry hands.
Mario Badescu Special Hand Cream With Vitamin E
Who says you need to spend a ton of money to get the best anti-aging hand cream? If you are not looking to go heavy on the pocket to buy a hand cream but still want a product that does what it claims, then try Mario Badescu hand cream enriched with Vitamin E. This hand cream will help regenerate new skin cells and lighten the dark spots with long-term use. You will love the way your hands feel after applying the product.
La Mer The Hand Treatment
There is nothing more luxe than using La Mer hand cream treatment. This potent hand lotion is by a luxury brand featuring nutrient-rich and skin-brightening complex formula to keep your skin soft and hydrate while diminishing wrinkles and age spots. This miracle hand cream is surely pricey, but no wonder it is one of the best luxury hand creams on the market.
Perricone MD Cold Plasma Plus+ Hand Therapy
If you are tackling loose skin and want a hand cream capable of tightening the skin and making it firm, try Perricone MD hand therapy. This hand cream is specially formulated to improve skin elasticity. As per a clinical study, 92 percent of the users say an improvement in skin tightness after applying this hand cream for eight weeks straight. It will keep your hands hydrated and minimize wrinkles and fine lines.
Advanced Clinicals Anti-Aging Hyaluronic Acid Cream
This anti-aging hand cream can be used anywhere on the body, including the face, but shows the best results on hands. Advanced Clinicals hand cream is enriched with borage oil, hyaluronic acid, vitamin e, and squalene. It will not only hydrate the dry skin but also plump sagging skin and smoothen out the wrinkles at the same time.
If you're looking for the best lotion for dry, wrinkly hands, this is your best bet. The product has a great scent and makes your hand look younger with regular usage.
Read More:- Top 10 Anti-Aging Foods For Healthy and Glowing Skin
Sio HandLift
If you want to add an intense hand treatment with anti-aging benefits, then try out these patches from Sio. These patches are reusable and made with a silicon material to gently compress the skin and make it look smoother and youthful. You can use these patches alone or on top of your favorite hand serum or cream to lock in the moisture.
This Sio Handlift treatment will increase the moisture level in hands and make them look amazing. This is a complete game-changer.
Aesop Resurrection Aromatique Hand Balm
If you are a fan of using all-natural skincare products, then you will like this Aesop resurrection hand cream. The product is loaded with antioxidants to keep the skin looking youthful and radiant. Thanks to natural ingredients and active botanicals (like citrus, lavender, and wood).
This hand cream feels like an aromatherapy session packed in a bottle.
J.R. Watkins Anti-Aging Hand Cream
This is one of the best budget hand creams out there, loaded with vitamins and antioxidants. The ingredients work together to provide anti-aging effects. The best thing is that it is not heavy on the pocket and can be found easily in drugstores.
Sisley-Paris Sisleÿa L'Integral Anti-Age Hand Care Anti-Aging Concentrate
Another luxe hand cream product on our list is from Sisley, a popular high-end skincare brand from Paris. This hand cream helps to tackle the signs of aging like age spots, wrinkles, radiance, firmness and make your hands appear youthful. This hand cream will make a chic addition to your vanity.
O'Keeffe's Working Hands Hand Cream
Having chapped hands and fingers is the worst thing ever, especially during winters, and finding a product that works effectively can be difficult. Most ointment and lotions take at least a week to work; however, this O'Keeffe Hand Cream is unlike any other product you have tried before.
The formula of the products helps to repair the skin as soon as it touches instantly. If you suffer from seriously cracked and chapped hands, the cream might sting a little initially. Do not worry; the sting will settle before you know, and also, it is a sign that the product is working.
In less than 24 hours, you will notice super soft hands and healed cracks. All you need is a pinch of the product; a little goes a long way. The texture of the cream is thick, but it won't make your hands wet or sticky.
NIA24 Age Recovery for Decolletage and Hands
This is the best and super versatile lotion for dry hands and feet. This cream helps to fight sun damage and signs of aging like dark spots and hyperpigmentation. It features a technology that allows the product to release the powerful ingredients into the skin and help build barriers for better-looking and stronger skin that is resilient against most aggressors.