Best Hydrating Serum To Get Plump And Moisturised Skin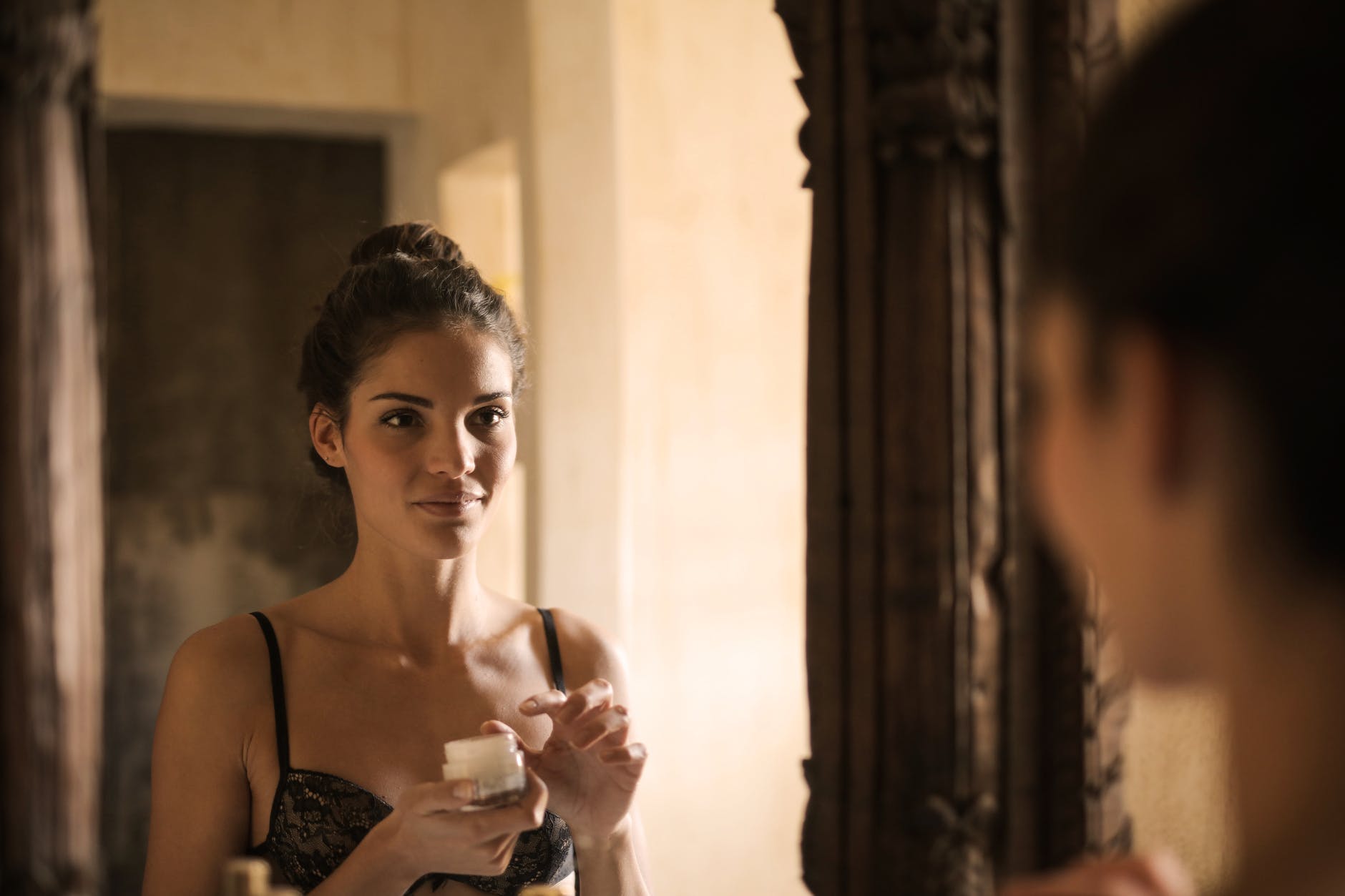 Whether you follow a ten-step Korean skincare routine or a simple 2 step skincare, one of the must-have products in your kit is: face serum. A face serum is more potent than a moisturizer and offers great targeted results with customization options. You can find face serum targeted towards different skin problems- acne-prone, dry skin, pigmented or sun-damaged, etc. In this article, we will be talking about the best hydrating serum available on the market.
First, let's understand what is a Serum? A serum is usually a gel or liquid containing skin actives in high concentrations that penetrate deep into the skin, unlike moisturizers.
One can never be too young to start using face serum in their skincare routine. Using a face serum is the best way to target specific skin concerns due to high potency and concentration.
When choosing a serum, keep your focus on the skin concern you want to target. Most of the skin serum contains antioxidants that brighten the skin. If you have dry skin, look for a face serum that contains hydrating ingredients and so on.
There are plenty of hydrating ingredients that help to keep the skin moisturized and repair dry, damaged skin. Let's take a look at some of the best hydrating serum ingredients for dry skin.
Best Hydrating Serum Ingredients:
Tremella Fuciformis
Moon Juice Plump Jelly Hydrating Serum
You might not be aware, but this is the same ingredient that is labeled as snow mushroom or silver ear mushroom. Tremella Fuciformis is the hydrating polysaccharide that is extracted from Chinese silver ear mushrooms. This is five times more hydrating than hyaluronic acid and is one of the best serum ingredients for dry skin. The Plum Jelly Hydrating serum from Moon Juice contains hyaluronic acid along with Tremella Fuciformis.
Trehalose
Renée Rouleau Skin Correcting Serum
Trehalose is an antioxidant ingredient found in resurrection plants found in desert climates. When the plants in the desert dehydrate, this ingredient provides moisture to the plant cells. When the plants contact water again, trehalose absorbs the water and fills the dehydrated cells without damaging the inner membrane.
This hydrating face serum ingredient keeps the skin protected from moisture loss and also repairs dehydrated skin.
The Skin Correcting Serum by her own line contains trehalose along with
Panthenol
Drunk Elephant B-Hydra Intensive Hydration Serum
If you are looking for the best skin serum for acne-prone skin, then this might be it. Panthenol is known to have anti-inflammatory and wound-healing properties that can treat acne. This ingredient is the best-known humectant. Provitamin B5 and Panthenol hold the hydration in our skin cells for longer periods and bring back the skin's moisture after any imbalance or dehydration.
Sodium Hyaluronate
Neutrogena Hydro Boost Hydrating Serum
This is one of the most commonly used hydrating ingredients in a face serum. Sodium Hyaluronate is the little replicate or the bioactive salt form of hyaluronic acid. It works similar to HA by binding 1000 times its weight to the skin surface with a few important distinctions. This is another one of the best serum ingredients for glowing skin.
Sodium Hyaluronate has a smaller molecular size than hyaluronic acid, and it penetrates into the skin more deeply and efficiently. This is teh best hydrating serum ingredient for repairing dry, damaged skin and prevents transepidermal water loss that is caused due to over-exfoliation, sun exposure, or dry climate. Neutrogena has the best HA face serum for treating the dry skin that employs sodium hyaluronate.
Sodium PCA
PCA Skin Hydrating Serum
Speaking of salt from serum ingredients, sodium PCA is another hydrating agent for the skin. It is the salt form of pyroglutamic acid and is also called amino acid proline. This ingredient is 1.5 times more hydrating than glycerine.
PCA skin makes a really great face serum containing hydrating ingredients like HA, sodium PCA, and Glycerin content that boost collagen and increase skin firmness with wheat germ and fructose extract.
Glycerin
Vichy Laboratories Mineral 89 Serum
As many other skin experts have mentioned along the way, Glycerin is another humectant that is great to pull water into the skin. It also helps in soothing irritated skin. HA and Glycerin work together to provide the maximum possible moisture to the skin.
Antioxidants
SkinCeuticals C E Ferulic
When considering hydration, antioxidants are not the first thing that comes to the mind. Skin dryness occurs due to free radical damage, which is caused by environmental exposure like pollution, climate, or light. Antioxidants help to combat free radical damage and protect the moisture balance into the skin.
Some of the essential antioxidant ingredients to look for in face serums are Vitamin B3, Vitamin C, grape extract, pycnogenol, and green tea extract.
More Top-Rated Hydrating Serums
Below we have listed some of the best hydrating face serum for dry and glowing skin that is a must-try.
The Ordinary Hyaluronic Acid 2% + B5
This is a very popular hydrating face serum from The Ordinary. It contains Vitamin B5 and Hyaluronic acid. The bigger sizes of the HA molecules make it the best skin hydrator, and it also contains cross linked hyaluronic acid that can enhance the delivery of HA into the skin.
Barbara Sturm Hyaluronic Serum
No doubt, this quite an expensive face serum for dry skin, but it contains some hero ingredients like HA in its full potential. This face skin serum contains both short-chain and long-chain HA to ensure deeper penetration into the skin. It also contains antioxidant-loaded purslane, which penetrates deeply into the skin to fight against free radicals.
Mukti Organics Hyaluronic Marine Serum
If you are into natural skincare, then try the natural face serum from Mukti Organics to leave your skin soft and plump. It is filled with lush botanicals and HA such as blue tansy and seaweed.
Indie Lee Stem Cell Serum
Although this face scrum is not the best at hydration, it can help you tackle it. Stem cell serum is meant to add firmness to the skin and improve the tone and texture via alpine rose, echinacea stem cells, sodium hyaluronate, and Glycerin. All these combined make a super hydrating face serum.
Innisfree Green Tea Seed Intensive Hydrating Serum
Innisfree is a very popular brand from South Korea. The Panthenol and Jeju green tea serum hydrates the skin deeply and also provides a moisture barrier.
Versed Hydration Station Booster With HA ($20)
Using the best hydrating serum is the only way to achieve glowing skin. To achieve healthy-looking skin, use this Versed face serum featuring Sodium hyaluronate and Hyaluronic acid to deliver deep hydration. You can use this serum alone or mix it with other creams and makeup to increase the dewiness.
Image Skincare Ageless Total Pure Hyaluronic Filler
This serum will fill in the wrinkles and lines on your face via six different molecular forms of low and high weight. You will get an instant smooth and plump skin.
SkinCeuticals Hydrating B5 Gel
This Vitamin C serum by SkinCeuticals is super shiny and hydrating in a gel-based form. HA is paired with B5 to give your skin a plump and youthful appearance. It also complements well with the famous CE Ferulic serum.
Volition Snow Mushroom Water Serum
Snow mushroom extract is the best hydrating agent and moisture-locking ingredients in a serum. It also contains apple and watermelon extracts to visibly plump and brightens the skin.
Final Words:
Hydration should be a top skincare priority for everyone. Dry skin is more prone to damage and dullness and compared to well-hydrated skin. Using a moisturizer is not always enough. You need to use a good hydrating face serum for dry skin, especially during winter. When buying a serum, always check the ingredient list and do not just stop at hyaluronic acid; there are other better ingredients. Check the article to learn everything about face serum ingredients.