Features To Consider When Shopping For the Best Shooting Gloves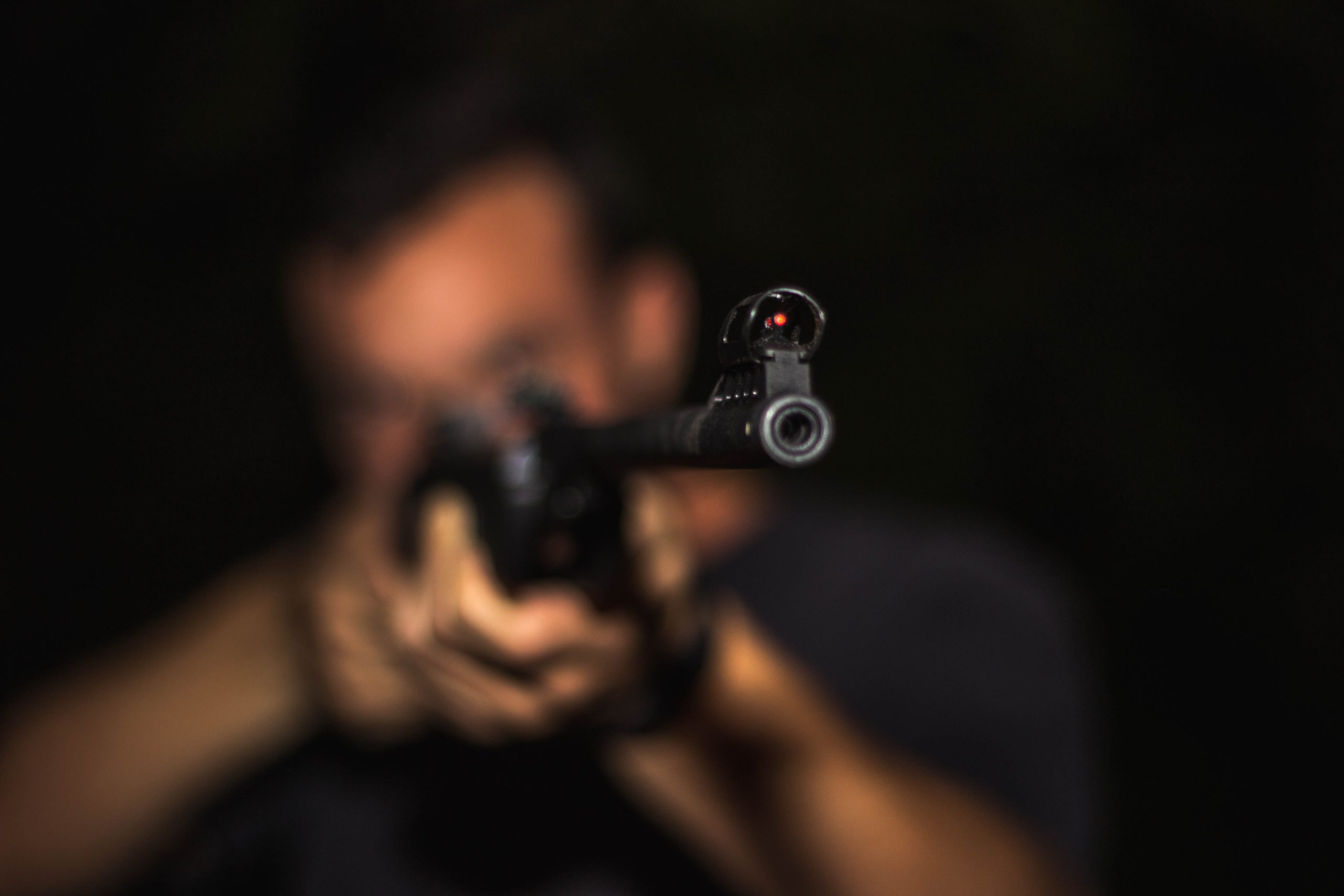 Are you looking for the best shooting gloves for your next shooting trip? No matter what the weather is like, you always need a good pair of gloves to protect your hands. However, regular gloves are not tough enough to get the work done. When you choose the best shooting gloves to suit your conditions, you will not have to worry about any issues.
There are so many options available out there to choose from and meet the requirements of shooters and hunters. So now, let's take a look at some of the best shooting gloves for men and women.
Features To Consider When Shopping For the Best Shooting Gloves
A poor-quality shooting glove will be cumbersome and clumsy to wear when you most need them, which is why buying the best shooting gloves with specifically designed features are most beneficial. It is always best to match the gloves with your intended use or target choice.
When To Use Gloves for Competition Shooting?
Shooting gloves are important gear for competitive shooters, whether you are into fast-paced activities like 3-gun shooting or just spending a fun afternoon on the clay range. If you are more focused on performance, then you would need a glove with tactical features to compete.
This also means that the gloves are highly padded to suit larger handgun shooters or thin gloves for dexterity and feel like shooting rifles at the long-range or shotgun range. Getting a fingerless glove is also fine; however, the shooters with repetitive fire sports think they lack padding.
You must also consider the glove material that might be the best for you. Leather gloves offer a good tactile feel; however, these can be a little more expensive than synthetic fabrics.
Full Control
PIG Full Dexterity Tactical (FDT) Alpha Gloves
Shooting gloves designed for maximum on-target impact and single-layer palm offer great tactical fells and full protection from fingertips to the wrist.
PIC competition shooting gloves offer amazing tactical and competitive features. This includes rollover fingertips to minimize fingertip seams from hanging up in the trigger grips, thin padding in knuckles to easily reach into the pockets, along with vented fingers to keep the moisture away for a long-time.
Are Fingerless Gloves a Good Choice for You?
Shooting shotguns, rifles, and handguns, even pellet rifles, require the shooter to use fingers to manipulate the devices. Many shooters prefer using fingerless gloves for minimum feel on the range or infield.
Fingerless shooting gloves help protect your knuckles and palms from any impact and allow the fingertips to be free when you need to use fine motor control.
Fingerless shooting gloves for men are great for using on the range where you have to pick up and manipulate lots of ammunition. Even hunters prefer using fingerless gloves for their added benefits. These make it easy to work with binocular rings, manipulator rangefinders, and use hunting calls.
Fingerless shooting gloves are a great choice if you need to operate lots of devices.
Heavy Duty Protection
Mechanix Wear: M-Pact Fingerless Covert Tactical Glove
These fingerless with military-style are perfect for competitive shooting and are packed with tons of protection to make a useful package. These tactical gloves are designed to suit heavy use. Padded palms help dissipate the recoil from continuous shooting, while the extra EVA layers on knuckles help defend hands from high impacts. As these Mechanix gloves are made of synthetic leather, you can use them hard and later toss them into the washing machine to clean.
Do You Want Gloves for Both Hunting and Competition Shooting?
Many hunters spend a lot of time at the shooting range, and there is nothing better than spending time at the clay course, skeet field, or rifle range to practice shooting skills. Some players also enjoy a competitive round of rimfire shooting and sporting clays.
If you are one such shooter, then you should consider spending on a pair of gloves that do not compromise on utility. Avoid heavily padded military gloves or getting insulated gloves for cold weather; instead, buy gloves with a balanced design to provide palm traction and good grip with tons of dexterity and protection against impact and recoil.
Total Comfort
Caldwell Ultimate Shooting Gloves
These are the best shooting gloves for general shooters who take part in all types of shooting sports. Cladwell gloves are a one-stop solution for people who are looking for hunting gloves, protection, and competitive shooting gloves in one single package.
These gloves check off every feature you would want in the best shooting gloves for men. The breathable panel's built-up heat and vent off moisture for many hours of comfort. They feature very smartly placed rubberized panels in fingers and psalm to provide stickiness where you need along with elastic backing to give your dexterity.
Do You Want a Shooting Glove to Wear While Hunting?
Hunters require a glove that will do it all—provide great grip but not at the cost of dexterity, serve as a cold-weather shooting glove, and help hide the hunter from the wary game. Hunters should not use heavily padded shooting gloves that are suitable for military use and tactical shooting because they will feel clumsy, and the extra padding isn't needed when you'll be shooting relatively infrequently.
Cold Weather Camo
Cabela's Extreme II GORE-TEX Shooting Gloves
With Cabela's shooting gloves, you will stay dry, warm, and zeroed. Even long hours in a duck blind, tree stand, and pheasant field means your gloves can handle extreme weather conditions.
Cabela hunting gloves have GORE-TEX waterproof protection along with an insulation layer to keep your hands dry, warm, and ready to make the next shot. Also, the curved construction adds additional comfort for the shooter.
Do You Need Gloves that Allow You To Manipulate a Smartphone?
If you would like to stay in touch with friends and family even when you are on the range and in the field, then the best shooting gloves for you will be the ones featuring electric-conductivity pads in the fingertips and thumbs. Using these gloves, you can easily manipulate your tablet and smartphone screens without having to take them off.
However, you still need to look for all the functionality and features of a true shooting gloves pair. Do not forget to check the palm paddings, finger dexterity, and flex-friendly construction all over.
Durable and Dexterous
5.11 Men's Touch Screen Competition Shooting Gloves
These are one of the best touch screens featured shooting gloves ideas for both competitive and hunting. The multipanel construction makes the gloves conform well with the hand. It features synthetic suede leather for durability and protection, nylon-spandex for dexterity, along with microfiber to stay in touch with the world, and terry cloth as a thumb patch to wipe away the sweat.
Best on a Budget: Less Than $15
Cutting costs doesn't have to mean you get bad-quality gloves. You may lose some of the protective features and padding suitable for high-level competition for a low price. Low-cost shooting gloves for men who are more into hunting are a great option. Still, you need to pick gloves with high-quality fingertip dexterity.
TrueTimber Lightweight Touch-Screen Gloves
These are the best shooting gloves for hunting with protection and grip without any tactical features. True Timber low-cost shooting gloves have leather-like patches in the palms to prevent the hands from slipping on pistol grips and fore-ends. These also feature touch panels in your fingertips so that you can work your smartphone without slipping your hand out of the gloves.
These may not be the warmest gloves out there but can snugly fit, which means you can also slip another mitten on top in extremely cold conditions. These are one of the best shooting gloves for the little money that you have to pay.
FAQs
Q: How snuggly should shooting gloves fit?
Shooting gloves can fit snugly in comparison to general cold-weather gloves. While shooting gloves provide protection and insulation, but their primary purpose is to feel and manipulate safeties, triggers, and other parts of the gun.
Q: What is the best shooting glove material for me?
When choosing the best glove material, you should keep in mind the weather conditions for when you are going to use them. Also, if you are an avid hunter and go in the field during sunshine, snow, or rain, you should prefer getting weatherproof gloves made of a breathable membrane. You can prefer synthetic leather patches that provide great grip and can be washed at home.
Q: How much padding is necessary for shooting gloves?
Gloves that are made for competitive shooting and handguns typically use lots of padding in the back of hands, palms, and knuckles to absorb repeated recoil. However, if you go hunting, you wouldn't require much padding.
Final Words:
The best shooting gloves for men have a perfect balance of finger dexterity, protection, and grippy surfaces to give full control to the wearer over a rifle, handgun, or shotgun.
Choose a glove that is best suited for your use. A handgun shooter should be able to manipulate controls besides just trigger, and a hunter may not require extra knuckle patches for protection. If you are a range shooter mainly, you should look for pairs with features designed for heavy usage.