Best Vegan Bags and Purses to Befit Your Vegan Lifestyle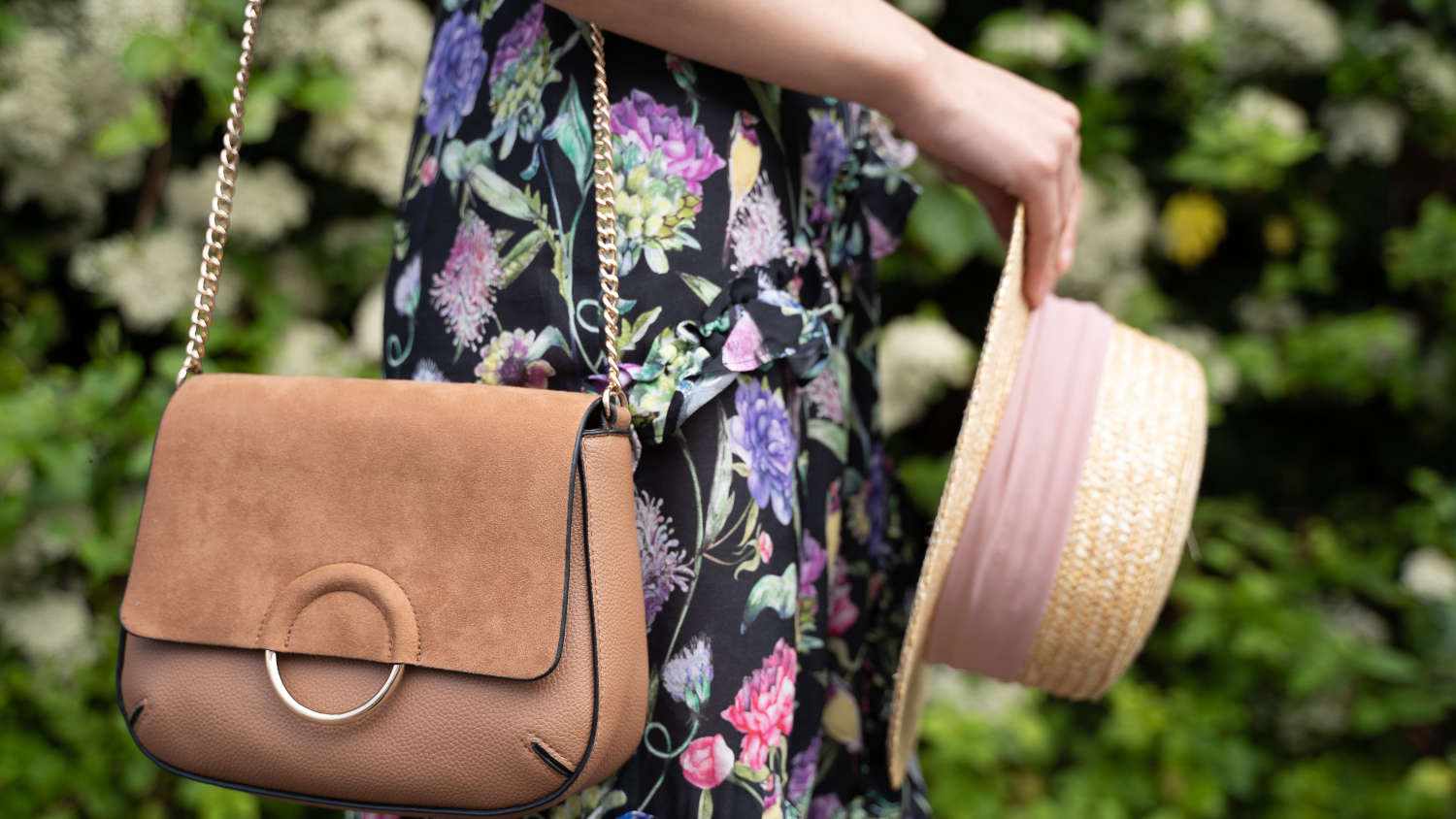 Leather bags have ruled the fashion world for centuries. Not anymore! With trendy vegan bags, it is time to say goodbye to animal leather counterparts. If you are following a vegan lifestyle, and looking for vegan alternatives to replace leather bags, then you are at the right place. We have rounded up a list of the best vegan bags and purses brands that are a perfect fit for your vegan lifestyle. 
Leather requires animal skin which makes it a cruel choice. Vegan leather offers a perfect alternative that encourages us for doing good while looking good. Moreover, vegan alternatives are not only better for the world but also for our wallets. Vegan bags are cheaper as compared to leather bags.
Read More – Best Biodegradable Sunscreen
Best Vegan Bags Brands
There are vegan bags that are not only ethical but also fashionable. These vegan bags do not include the use of animal leather or fur. They are made of vegan leather or organic materials, which makes them a perfect choice for vegan lovers. Here are some best vegan bags brands that proudly wear the badge of "cruelty-free."
Melie Bianco
Melie Bianco is based in Pico Rivera, California, and is popular for its vegan bags. The brand works on the ethics of cruelty-free, vegan, and ethically made. One best thing about this vegan brand is that it is a perfect blend of eco-friendly materials, fair trade practices, and designer handbags. This brand sets a perfect example that luxury can also be vegan and affordable.
This vegan handbag brand offers products with designer details like bows, buttons, and soothing natural colors, which makes it a perfect pick. Their beautiful bags are made of polyurethane leather and are animal friendly. The cherry on the cake is that all the bags are affordable, which will make you fall in love with them. Another amazing thing about this brand is its business model. It encourages profit sharing among the whole team.
Angela Roi
If you are looking for the best vegan bag brands that offer modern classic bags, then Angela Roi is the perfect pick for you. It is based in New York and offers handbags made of exquisite polyurethane leather, i.e., vegan leather. The brand was founded by two people Angela and Roi, who wanted to introduce virtue to the wasteful and competitive world.
Their bags are made from non-animal materials, and their artisans are paid salaries for working in a clean and comfortable working environment. The beautiful and designer vegan bags are manufactured ethically using premium materials.
The brand offers a wide range of vegan leather bags and handbags, including pouches, saddlebags, bucket bags, and many more. Moreover, the bags come in stunning colors, which makes them stand out in the crowd.
The thing we love about this brand is that it gives back too in order to support animals across the globe who otherwise be poached or badly treated. Trust me; you will fall in love with the high-quality bags of this brand. 
Alexandra K
This luxury vegan bags brand was founded in the year 2014 in Poland. Since then, the brand has emerged as a leading brand in the world of environmentally-friendly and vegan bags and accessories.
The brand not only offers vegan designer bags but also focuses on reducing the environmental impact of their cruelty-free bags. They are constantly researching and using new plant-based materials and manufacturing processes that are environment-friendly. The brand is PETA certified, which gives a guarantee of checked fabrics and manufacturing process.
One best thing about the handbags offered by this brand is that each one is unique and has its specific serial number. From innovative fabrics that are vegan and their production is organic, which makes them safe for the planet. The bags are high in quality and made exceptionally well, which makes them an ideal choice.
Stella McCartney
Based in London, the brand is committed to operating a responsible and modern business which makes it stand out in the crowd. Stella McCartney pushes its boundaries to make luxurious vegan bags in a way that is animal-friendly and fit for the world. The brand never uses fur or leather and pioneers new alternative materials to make stylish vegan bags.
Stella McCartney makes vegan bags using recycled and ultra-suede polyester and vegetarian leather. One best thing about this brand is that it is the best when it comes to impact and luxury. The mission statement of this brand revolves around sustainable practices and ethics to form a world that treats the planet, people, and animals equally.
The vegan bags offered by the brand resembles snakeskin or leather but are completely vegan and give a designer vibe. The vegan designer bags of this brand will not only make you look good but also feel good.
Matt & Nat
This vegan handbag brand is based in Montreal, Canada, and is a longtime leader in the world of the vegan industry with shoes, bags, and other vegan accessories. The company motto of Matt & Nat is "live beautifully," and the brand justifies it. The brand encourages people to live beautifully in an ethical manner.
Matt & Nat follows ethical and cruelty-free practices that use sustainable materials whenever and wherever possible. It celebrates creativity, positivity, and humanity in the perfect manner. If you love faux leather bags, then vegan bags offered by this brand will not disappoint you.
Matt & Natt uses vegan leather for different products ranging from wallets to men's briefcases to yoga bags. It provides a high-end and polished look to all its vegan bags. The brand sets a perfect example for what it means to look ethical and beautiful.
Moen
Moen is popular in the world of vegan bags for its classic and minimalistic designs. The vegan designer bags offered by the brand reflect its belief in creative and sustainable innovation. For Moen, sustainable innovation refers to using high-quality non-animal skin materials, designing classic bags, following ethical labor rules and practices, and providing the highest-quality products to the customers.
The brand regularly invests in research for exploring innovative materials. It is committed to using linings that are manufactured from recycled plastic bottles.
Pixie Mood
The brand believes that you don't have to compromise with style and fashion. Style can be functional and trendy while being socially responsible. Pixie Mood focuses on manufacturing amazing bags with fine details, which makes them awesome.
The brand has always been committed to producing vegan and cruelty-free products. Moreover, it has pledged to make efforts in sustainability by sourcing usable materials in a way that minimizes its carbon footprints.
Jill Milan
The co-founder of the brand Jill Fraser has spent years looking for perfect luxury bags that are made ethically and not from animal leather. Finally, she partnered with Milan Lazich and launched its label in 20101 with the intent to address the gaps she found in the market.
All the bags offered by Jill Milan are vegan and crafted by skilled artisans in Italy. Their vegan bags are handmade and magnificent in quality. Big fans of the brand include Kerry Washington, Eva Longoria, and Anne Hathaway. Jill Milan is highly popular in the hi-so community. It has been spotted multiple times on the red carpet at various movie premieres and Oscars.
HFS Collective
This Los Angeles brand prides itself on manufacturing high-quality bags, which allows the customers to experience more while holding less. The brand offers and free vegan belt bags, which are perfect for a full day out, traveling, or just fashion. And if you do not like belt bags, then the brand also offers vegan bags, crossbodies, wallets, and wine and water bottle holder bags also.
The ethically manufactured bags are made using sustainable and eco-friendly materials. Moreover, the brand provides a fair living wage to each and every person who sews their products. Their classic and timeless bag design are perfect examples for showing that life can be lived beautifully with simplicity also.
Scarleton Los Angeles
If you are looking for stylish and affordable bags, then this is your brand. The bags look so beautiful that they will make you wonder, "what these bags really vegan?" The brand offers affordable vegan bags and backpacks, which makes it an ideal choice for vegan product lovers.
The chic handbags are made from eco-friendly and high-quality vegan leather, which will make you fall in love with this brand.
Looking for fashionable, sustainable shoes to level up your fashion game. Check out the best sustainable shoe brands.
Hozen
The brand is based in Los Angeles and offers the best vegan bags. It uses upcycled and premium organic materials for purses that are functional and bold. Hozen uses materials like faux suede, synthetic leather, natural rubber, recycled plastic bottles, and organic cotton.
The bags have perfect designs and are made with Italian man-made leather. The brand offers canteen round purses, crossbodies, small duffels, and drawstring bucket bags in beautiful colors.
Pinkstix
This amazing vegan handbag brand is aware of the fact that we do not need to harm anything or anyone for our comfort, and it applies the same things to its range of handbags. Pinkstix offers totes, wallets, and crossbodies in eclectic patterns and vibrant colors, making you fall in love with them.
The brand uses PETA-approved vegan leather to form leather bags that will last for a lifetime. Moreover, the brand is not all only animal-friendly and eco-conscious; it also supports a wide range of women empowerment causes also.
Final Words
If you want to follow a completely vegan lifestyle, then it is not all about consuming vegan snacks and following a vegan diet. You also need to include vegan products in your routine. There are various popular brands like Angela Roi and Stella McCartney, which offer top-notch vegan leather bags.
These brands follow ethical manufacturing practices and use vegan materials for manufacturing fashionable and high-quality vegan bags. Tell us about your favorite vegan brand by dropping a comment.