Healthy Banana Desserts To Start Your Morning Right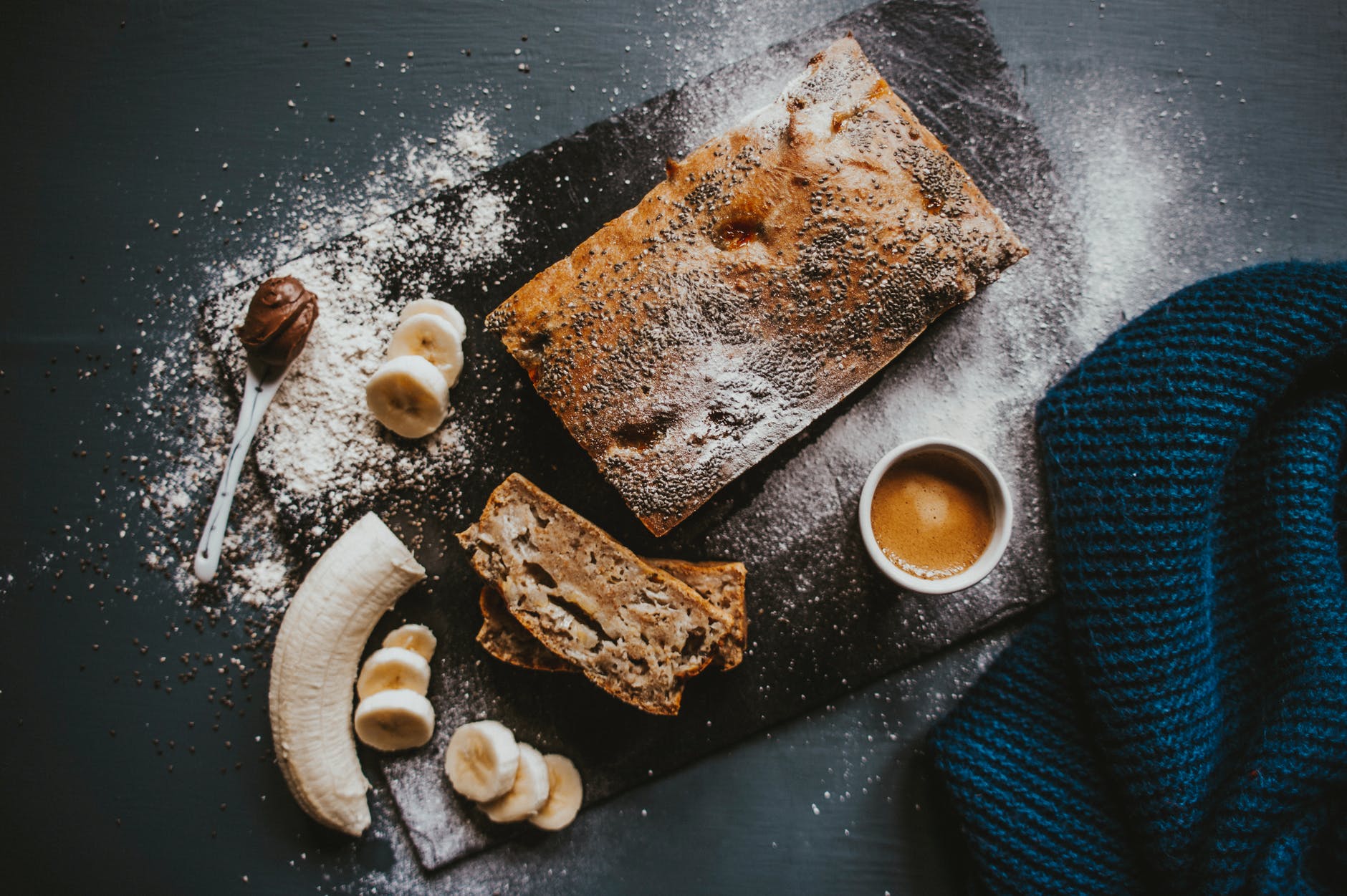 Are you craving some scrumptious and healthy banana desserts? If yes, you will love our banana dessert recipes cookbook. 
Bananas are rich in nutrition and vitamins, and these are easy on the pocket, unlike expensive fruits like blueberries, strawberries, apples, etc.
Take a look at these creative ways to transform an ordinary banana into extraordinary desserts.
Honey-Cinnamon Banana Bread Pudding
Imagine having all your breakfast favorites in one single dish. This honey cinnamon banana bread pudding recipe belongs to every breakfast table. We have used honey instead of sugar for a sweet fruity flavor.
INGREDIENTS
Canola oil cooking spray
4 c. half-and-half
3/4 c. honey
3 tbsp. honey
1 tsp. ground cinnamon
1/4 tsp. kosher salt
Three eggs
4 egg yolks
Three very ripe bananas
6 c. 1-inch bread cubes
1 c. heavy cream
DIRECTIONS
Preheat the oven at 350 degrees F. take a 9 by 13-inch baking pan and lightly grease it using cooking spray.
Take a large bowl and whisk ¾ cup honey, half-&-half, salt, cinnamon, eggs, and banana to combine well. Add bread and let it soak for 15 minutes in the mixture.
Transfer it onto the greased pan and evenly spread it. Bake the dish for 45-50 minutes until it becomes firm in the center and gets golden brown color on the edges. Keep it aside and let it cool for about 1 hour.
In a large bowl, whisk 3 tablespoon honey and cream until you start to notice soft peaks. Serve the banana bread pudding with a dollop of whipped cream on top.
Banana Pudding Egg Roll
When we are talking about healthy and easy to make banana desserts, how can we not talk about banana pudding egg rolls? These dessert egg rolls are simply delicious.
INGREDIENTS
1 package vanilla pudding mix
1 1/4 c. whole milk
24 Nilla Wafers
12 egg roll wrappers
4 medium bananas, cut into thirds
Vegetable oil for frying
Whipped topping, for serving
DIRECTIONS
Take a large bowl and combine milk with vanilla pudding. Refrigerate the mixture for 2-4 minutes. Meanwhile, crush Nilla Wafers and keep them on a shallow plate.
Put an egg roll wrapper on a clean surface cut into a diamond shape. Place one spoonful of pudding in the middle. Top it with a banana and fold it in half. Now fold the sides tightly. Roll the pudding gently and then sal fold using water drops. Repeat this process
Take a large skillet and heat oil over medium heat. Add egg rolls in hot oil and fry it until it turns golden on each side.
When done, immediately transfer them onto a plate of crushed wafers and roll them all over to coat. Serve it with whipped cream topping to dip.
Banana Oat Cookies
If you are looking for some easy to make banana desserts, you should try these banana oat cookies. The oats in this recipe add crunch to the soft texture of sweet banana cookies. Cranberries and pecans make the cookies hearty.
INGREDIENTS
1 1/2 c. all-purpose flour
1 tsp. baking powder
1/2 tsp. baking soda
1/2 tsp. ground cinnamon
1/2 tsp. kosher salt
1 ripe medium banana
1 large egg
2 tbsp. canola oil
3/4 c. packed light brown sugar
1/4 c. granulated sugar
1/4 c. unsweetened applesauce
2 tsp. pure vanilla extract
1 3/4 c. old-fashioned oats
3/4 c. dried cranberries
3/4 c. pecan pieces
DIRECTIONS
Preheat the oven at 350 degrees F. Take 2 baking sheets and line them with parchment paper.
In a large bowl whisk together baking powder, flour, cinnamon, baking soda, and salt.
Take a seperate medium-sized bowl and mash the bananas. Add oil, eggs, both sugar, vanilla, and applesauce, and whisk to combine. Now gradually add the egg mixture into the flour mixture while stirring constantly. Add in cranberries, pecans, and oats.
Drop one tablespoon of dough on the baking sheet leaving 2 inches of space between each of them.
Bake the cookies for 12-14 minutes while rotating and overturning halfway. When cookies turn golden brown, they are done.
Take them out on the baking sheet and let them cool for 5 minutes.
Banana Pudding Poke Cake
You might have tried many poke cake recipes, but this banana pudding poke cake recipe is unlike any other. This will become your favorite poke cake.
INGREDIENTS
Cooking spray for pan
Flour, for pan
1 box yellow cake mix, plus ingredients called for on the box
2 boxes vanilla pudding mix
3 c. milk
2 c. heavy Cream
2 tbsp. sugar
1 tsp. vanilla extract
3 bananas, thinly sliced
20 Nilla Wafers, 4 crushed
DIRECTIONS
Cake: preheat the oven to 350 degrees. Take 9 by 13 cake pan, grease it with cooking spray and sprinkle flour.
Pour cake batter onto the pan and bake it for 25 minutes until it passes the toothpick test. Allow it to cool for 10 minutes when done.
Pudding: take a small size bowl and whisk milk with pudding packets until you get a thick mixture.
Take another bowl to beat sugar, cream, and vanilla until you notice soft peaks forming.
Using a wooden spoon handle and poke holes all over the cake.
Spread the pudding all over the top of the cake. Layer it with banana slices. Spread whipped cream on top of it, and then sprinkle crushed wafers and some more banana slices.
Nutella and Banana on Challah
Banana and Chocolate makes some of the best desserts. Why not take healthy banana desserts up a notch? This sandwich contains roasted almonds and is layered between challah bread.
INGREDIENTS
1/4 c. chocolate hazelnut spread (Nutella)
2 tbsp. salted almonds
One large ripe banana
4 slice challah or egg bread
DIRECTIONS
Heat grill pan on medium heat or prepare the grill, whichever is convenient for you.
Spread Chocolate on both sides of bread slices. Sprinkle almonds and press gently to stick. Place the banana on 2 bread slices and top with the remaining bread slices.
Keep the sandwiches on a hot grill sideways. Put a 12-inch skillet on top of the sandwich and press down gently.
Grill the banana sandwiches for 5-6 minutes and cut into halves when done.
Serve them hot and fresh immediately.
Banana-Nut Waffle Cake
We all love to try banana dessert recipes, which are easy to make. These easy waffle cake desserts are the perfect way to start your mornings. These banana waffle cakes will get ready in no time and are tastier than traditional cakes.
INGREDIENTS
1/2 cup whole wheat flour
1/2 cup all-purpose flour
2 tablespoons cornstarch
1-1/2 teaspoons baking powder
1/4 teaspoon salt
Two large eggs, room temperature
1/2 cup plus 2 tablespoons whole milk
1 tablespoon canola oil
One teaspoon vanilla extract
BUTTERSCOTCH SYRUP:
3/4 cup sugar
2 tablespoons water
One tablespoon light corn syrup
1/4 cup heavy whipping cream
One tablespoon unsalted butter
One teaspoon ground cinnamon
1/2 teaspoon vanilla extract
Dash salt
TOPPINGS:
1/2 cup finely chopped walnuts, toasted
1/2 cup finely chopped pecans, toasted
2 medium bananas, sliced
1 cup sweetened whipped Cream
Directions
Take your waffle iron, grease it with cooking spray and preheat. In a bowl whisk 5 waffle ingredients together.
Take a separate large bowl and whisk milk, eggs, vanilla, and oil properly to blend. Now add all the dry ingredients and stir to moisten lightly.
Bake total 6 waffles as per the directions mentioned on the package.
Butterscotch Syrup- combine water, corn syrup, and sugar in a heavy small sized pan. Gently keep stirring to moisten the sugar.
Cook it over low-medium heat. Swirl the pan gently occasionally until all the sugar is dissolved. Cover it with a lid and boil over medium heat for 1 minute.
Take off the lid and boil for 3-4 minutes more and keep swirling the pan occasionally. Remove the pan from heat immediately and stir in the remaining syrup ingredients and let it cool down.
Toppings: combine pecans and walnuts.
Assemble 1 waffle on the serving plate and one spoon of butterscotch syrup on top of it. Now layer it with nuts, banana slices, and whipped cream.
Keep repeating the layers 4 times. Top the remaining waffle and syrup. Lastly, sprinkle the nut mixture.
Read more:- Healthy Breakfast Smoothie Recipes for Weight Loss
Banana Shortcakes
This versatile banana shortcake is one of the best breakfast dessert recipes and can be made with any fruit of your choice.
INGREDIENTS
SHORTCAKES
1/2 c. old-fashioned oats
c. pecans
1 1/2 c. all-purpose flour
1/4 c. packed dark brown sugar
2 tsp. baking powder
1/2 tsp. salt
1/4 tsp. baking soda
3/4 c. low-fat buttermilk
3 tbsp. canola oil
1 large egg
CREAM
1/2 c. cold heavy cream
1/2 c. reduced-fat sour Cream
1 tbsp. confectioners' sugar
BANANAS
2 tbsp. butter or margarine
6 firm, ripe bananas
c. packed brown sugar
2 tbsp. dark rum
DIRECTIONS
Prepare Shortcakes: Preheat the oven at 425 degrees F. take large cookie sheets and grease with cooking spray.
Pulse oats and pecan in the food processor to finely ground.
Take a large bowl to combine flour, oat mixture, baking powder, brown sugar, baking soda, and salt using a wire whisk. Use the fingers to break any brown sugar lumps.
Take another small bowl, mix oil, buttermilk, and egg with a wire whisk. Add the buttermilk mixture to the flour mixture and blend nicely while stirring.
Put ⅓ cups mixture onto the cookie sheet making 8 mounds and keeping 3 inches apart. Bake the cookies for 12 minutes. When done, transfer them to a wire rack and let them cool down perfectly.
Prepare the cream: take a medium-size bowl, beat heavy cream. Sugar and sour cream using an electric hand mixer at high speed. Cover the cream and put it in the refrigerator.
Prepare Bananas: take a 12-inch skillet on medium flame and melt butter. Add bananas and cook them for 1 minute until the bananas start to brown. Keep stirring gently in between.
Remove the skillet from heat and mix in rum and brown sugar. Put it back on and cook for 1 more minute.
Split shortcakes to serve. Keep them at the bottom half of the shortcake on 8 dessert plates. Top the dish with cream and bananas.
Peanut Butter-Banana Smoothie
Made with natural peanut butter, frozen banana, and honey, this hearty and delicious smoothie is the healthy way to conquer milkshake cravings. This smoothie is loaded with protein; you can add a little cocoa powder for extra flavors. Your search for healthy banana desserts end here.
INGREDIENTS
1 oz. banana
2 tbsp. natural creamy peanut butter
one c. 1% milk
1 c. ice cubes
1 tbsp. honey
DIRECTIONS
Slice bananas into small pieces and put it into the blender along with an ice cuber, milk, peanut butter, and honey. Puree until you get a smooth mixture.
Transfer it to a big milkshake glass.
Banana Split Dessert
The no-bake easy to make banana dessert recipes are everyone's favorite. This banana split dessert is loaded with strawberries, cream cheese, pineapple, graham cracker layer, and cherries. Your family will love this dessert a lot.
INGREDIENTS
Crust:
1 1/2 cups graham cracker crumbs
half cup butter melted
1/4 cup sugar
Pineapple Cream Cheese Layer:
2 (8 ounces) packages of cream cheese softened
1 (8 ounces) can crushed pineapple drained
1/4 cup sugar
16 ounces strawberries hulled and sliced
3 sliced bananas
chocolate syrup
nuts
maraschino cherries (around an 8-ounce can)
Whipped Cream:
2 cups heavy Cream
1/2 cup powdered sugar
one teaspoon vanilla extract
DIRECTIONS
Take a 9 by 13 baking dish and grease with cooking spray or butter.
Prepare crust: Take a medium-size bowl to combine sugar, butter, and graham cracker crumbs. Press this firmly on the bottom of the pan, put it into the freezer while you prepare to fill.
Pineapple Cream Cheese Layer: Beat cream cheese, cream, sugar, and crushed pineapple using a mixer. Spread this layer over the graham cracker crust.
Now layer bananas and strawberries on top. You can adjust the quantities as per your need.
Prepare whipped Cream: Take a large bowl to beat powdered sugar, vanilla extract, and heavy cream together until you see soft peaks forming. Spread this over the strawberry layer.
Chill the banana split dessert until it's time to serve. Drizzle chocolate syrup and nuts on top before serving.
Read More:- Delicious Recipes Using Egg Yolk
Strawberry Banana Trifle
This dessert bowl will be emptied within a blink of an eye, no matter where you hide it. You will fall in love with this delicious strawberry banana trifle.
Ingredients
1 cup sugar
1/4 cup cornstarch
3 tablespoons strawberry gelatin powder
1 cup cold water
one pint fresh strawberries, sliced
1-3/4 cups cold milk
1 package (3.4 ounces) instant vanilla pudding mix
3 medium firm bananas, sliced
1 tablespoon lemon juice
6 cups cubed angel food cake
2 cups heavy whipping cream, whipped
Additional strawberries or banana slices, optional
Directions
Take a saucepan and combine cornstarch, sugar, and gelatin together while stirring in water to make it smooth. Boil the mixture and keep stirring for 2 minutes until it thickens. Remove it from the heat and add in strawberries. Keep it aside to cool.
Keep half cake cubes in the trifle bowl. Layer it half with pudding, strawberry sauce, bananas, and whipped cream. Keep repeating the layers.
Cover it and put it into the refrigerator for 2 hours. Garnish the trifle with extra fruits if you like.
Banana Squares
These banana squares are perfect to go and grab snacks or have with friends over a coffee cup. The good thing is that it freezes really well.
Ingredients
2 large eggs, separated
2/3 cup shortening
1-1/2 cups sugar
1 cup mashed ripe bananas (2 to 3 medium)
1-1/2 cups all-purpose flour
one teaspoon baking soda
1/4 cup buttermilk
half teaspoon vanilla extract
1/2 cup chopped walnuts, optional
Whipped cream and sliced bananas, optional
Directions
Take a small bowl and beat egg white until you see soft peaks forming. Keep it on the side.
Take a large bowl to add sugar and cream shortening. Beat egg yolks and mix them well together. Add bananas, baking soda, and flour to combine well. Keep adding cream mixture with buttermilk alternatively, beating after every addition. Fold egg whites, vanilla, and nuts if you desire.
Pour the mixture on a 13 by 9 greased baking dish. Bake it for 45-50 minutes at 350 degrees. Let it cool on a wire rack.
Garnish with whipped cream and banana slices if you desire.
Read More:- Surprising Nutritional Facts About Banana
Banana Split Brownies
This banana split dessert will get ready without creating a mess on your kitchen countertop.
Ingredients
8 ounces unsweetened chocolate, chopped
3/4 cup butter, cubed
Three large eggs, room temperature
2 cups sugar
1 teaspoon vanilla extract
one cup plus 2 tablespoons all-purpose flour
1 cup maraschino cherries, chopped
topping:
One package (8 ounces) cream cheese, softened
1/2 cup mashed ripe banana (about one medium)
1/3 cup strawberry preserves
One large egg, room temperature, lightly beaten
1/4 cup chopped salted peanuts
Optional: Sliced bananas and additional chopped maraschino cherries
Directions
Preheat the oven to 350 degrees. Melt butter and Chocolate. Stir the mixture to make a smooth paste.
Take a large bowl to beat sugar and eggs for 10 minutes at high speed. Stir chocolate and vanilla mixture and gradually add in flour now; add cherries and spread the mixture on a 13 by 9 baking pan.
For toppings: take a small bowl and beat the cream cheese to make a smooth paste. Now beat the preserves and mashed banana. Add egg and beat again on low speed.
Spread the toppings mixture over brownie batter and sprinkle peanuts. Bake the dish for 40-50 minutes until the topping is set nicely and the brownies pass the toothpick test.
Cool the brownie over the wire rack.
Cut the brownie into small bars. You can even serve them topped with cherries and banana slices.
Store them in an airtight container in the refrigerator.
Final Words:
Bananas are a staple part of almost everyone's breakfast meals. These healthy and easy to make banana desserts will take your breakfast game up a level. These banana dessert recipes are also perfect for after-dinner desserts as well as snacks while you binge-watch movies.
Leave a comment down below if you like this Banana dessert cookbook.