Healthy Snacks for Diabetics to Manage Blood Sugar Levels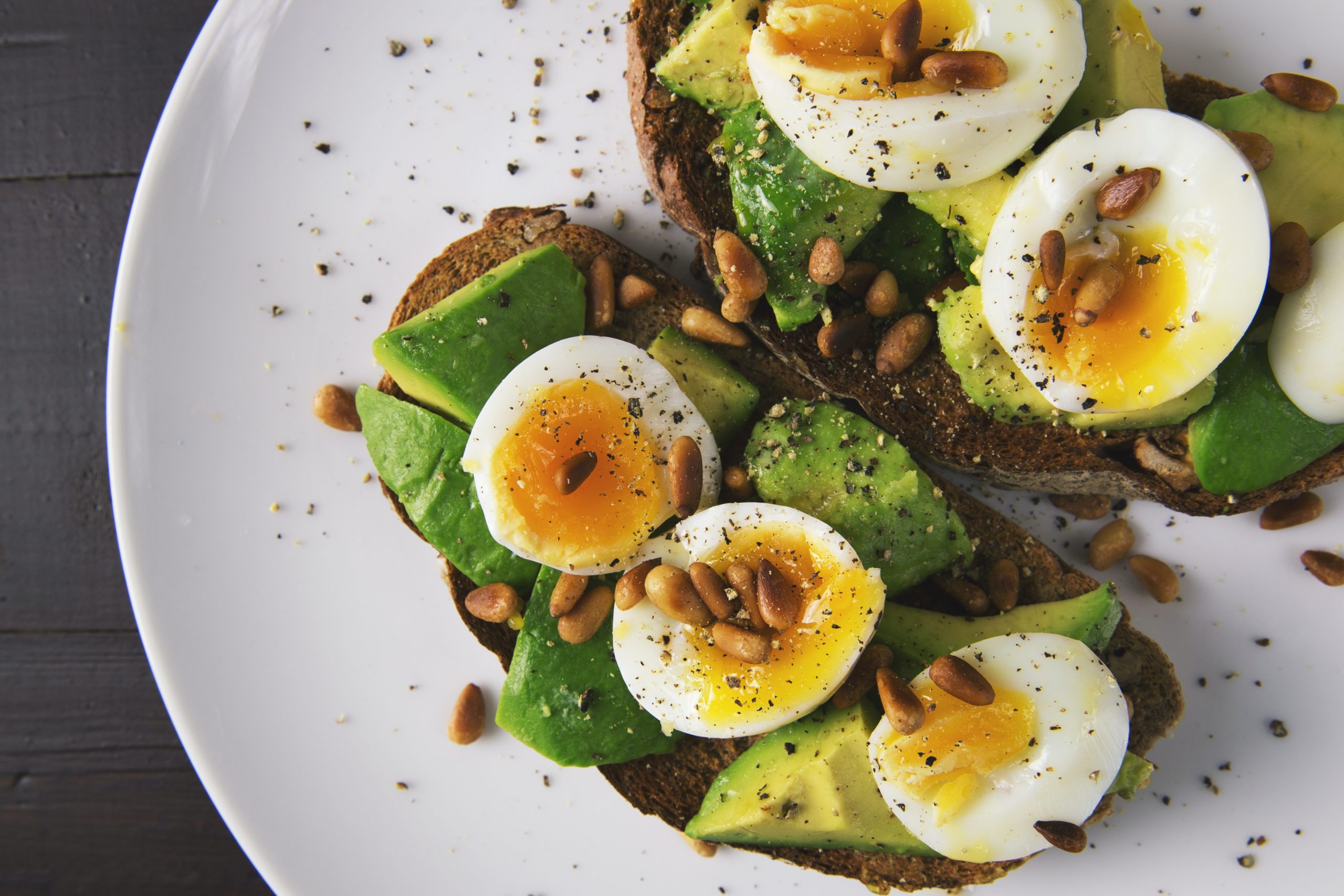 People often say that it is better to avoid munching on snacks between meals, but it is not good advice for diabetics. In fact, if they do not eat for three hours or more, it can negatively impact their blood sugar levels. So, we have rounded up a list of healthy snacks for diabetics to help them manage their blood sugar levels while satisfying their cravings. 
Healthy Snacks for Diabetics
What are good snacks for diabetics? If you are looking for diabetics snack ideas, then you are at the right place. It is always good for diabetics to consume snacks that are a perfect mix of the right flavor and nutrients to balance the blood sugar levels and quell the cravings.
This article contains good diabetic snack ideas that are rich in appetite-suppressing and glucose-steadying nutrients like protein, fiber, and fat. Moreover, these snacks contain dynamic textures and flavors. Below mentioned are some best snacks for people with diabetes.
Apple with Peanut Butter
Nutrition Facts: One Medium Apple
Calories: 95
Fat: 0.3g
Cholesterol: 0
Sodium: 1.8mg
Carbohydrate: 25g
Protein: 0.5g
Nutrition Facts: 2 Tablespoon Peanut Butter
Calories: 188
Fat: 16g
Cholesterol: 0
Sodium: 14 mg
Carbohydrate: 6g
Protein: 8g
What are the best foods for diabetics? Apple and peanut butter is the most appropriate answer to this question. Apple is a rich source of fiber, vitamin C, and phytochemicals (Source).
A medium apple, including skin and a few tablespoons of peanut butter, make a protein and fiber-rich snack. This amazing combination will give a quick energy boost with a sweet-nutty treat. All you need to do is slice up one medium or small apple. Then spread one tablespoon of peanut butter across the slices.
Chili-Lime Roasted Chickpeas
Nutrition Facts: ⅓ cup of chickpeas
Calories: 178
Fat: 8g
Cholesterol: 0
Sodium: 463mg
Carbohydrate: 23g
Protein: 6g
Chickpeas are a type of legume and contain a wide range of nutrients like protein, which is essential for diabetics.
If you love crunchy is and spicy snacks, then this is one of the best and healthy snacks for diabetics. It is not only delicious but is also loaded with protein and fiber. The cherry on the cake is that it is easy to make, so you do not need to be a master chef for this one. Trust me, these chilly and lime-roasted chickpeas are all you need to satisfy your hunger. Some studies present evidence that chickpeas with some other beans can help to reduce or prevent the growth of type 2 diabetes (Source).
Deviled Eggs
Nutrition Facts: 2 egg halves
Calories: 146
Fat: 13g
Cholesterol: 215mg
Sodium: 169mg
Carbohydrate: 1g
Protein: 6g
Eggs are loaded with various health benefits. They are the best snacks for diabetics to keep you full and satisfied.
Hard-boiled eggs are a rich source of protein, and they are a zero-carb snack which means they will not increase blood sugar levels. If you want to add a spicy touch to the eggs, then add a little bit of horseradish to it. If you are dependent on insulin, then add a thin slice of whole-grain toast to it. You can also add ten whole-grain crackers to the dish as they offer the right protection against low blood sugar.
Simple Guacamole
Nutrition Facts: 2 tablespoons guacamole
Calories: 53
Fat: 5g
Cholesterol: 0
Sodium: 51mg
Carbohydrate: 3g
Protein: 1g
Guacamole is a creamy and yummy, avocado-based spread, dip, or salad that is usually used in Mexican food. It is one of the healthy snacks for diabetics.
Guacamole is simple but filling and can be savored with slices of crunchy cucumber to keep the carbs balanced. If you want some extra hits, then add them to the prepared salsa. It is the best snack for diabetics to consume healthy while satisfying the cravings. In addition to this, the polyunsaturated fatty acids present in avocados are best to enhance function on insulin, which makes it easier for our body to regulate the levels of blood sugar.
Caprese Salad Kabobs
Nutritional Fact: 1 Kabob
Calories: 44
Fat: 4g
Cholesterol: 5mg
Sodium: 10mg
Carbohydrate: 2g
Protein: 1g
Vegetables are loaded with various nutrients and vitamins. They are often low in calories but high in nutritional value, which makes them good snacks for diabetics.
Loaded with a lot of vegetables and healthy fats of olive oil, these salad kabob sticks are the right snacks for diabetics. Prepare them in advance and keep them in the fridge so that you can have quick nibbles between your meals. Add tomato and basil to the kabob sticks as they bring a fresh flavor. Moreover, add mozzarella to make this snack satisfying. Before using balsamic vinegar, check that it should not have added sugar.
Edamame
Nutrition Facts: 1 cup edamame
Calories: 189
Fat: 8.1g
Cholesterol: 0
Sodium: 9.3mg
Carbohydrate: 15.8g
Protein: 16.9g
If you are looking for healthy snacks to munch, then edamame is the right pick for you. Edamame is a name used for raw or green soybeans. It is loaded with a wide range of antioxidants and nutrients, making it a healthy choice not only for diabetics but for everyone.
Cooked edamame provides around 8g fiber and 17g protein which makes a powerful snack. They are best to keep the hunger levels in check. They are diabetes-friendly snacks and are available in frozen or fresh variants. You can season them as you want. If you want something spicy, then try spicy edamame. The bonus point of consuming these healthy snacks for diabetics is that they have bioactive compounds which help to protect heart health in different ways like reducing blood pressure and lowering cholesterol.
Triple Berry Salsa
Nutrition Facts: ¼ cup of salsa
Calories: 20
Fat: 1g
Cholesterol: 0
Sodium: 28mg
Carbohydrate: 3g
Protein: 0g
Whether you love strawberries or blueberries, or any other berries, you are on the right track. Berries are packed with fiber and antioxidants, which makes them good snacks for diabetics (Source). Rich in fiber and antioxidants, berries on the best to include in diabetics snack ideas. Triple berry salsa includes raspberries, blueberries, and strawberries with a touch of heat from jalapeno pepper. Munch these tangy and sweet salsa with crunchy endive dippers or solo. You can also pair them with bean-based chips as they have blood-stabilizing fiber and protein.
Cannellini Bean Hummus
Nutrition Facts: 2 tablespoons hummus
Calories: 78
Fat: 4g
Cholesterol: 0
Sodium: 114mg
Carbohydrate: 8g
Protein: 3g
Hummus is a rich source of minerals, vitamins, fiber, and protein. All of these nutrients help to control blood sugar levels in people with diabetes.
Cannellini Bean Hummus contains creamy cannellini beans, garlic, tahini, and lemon. It is a white bean dip with Mediterranean flair and is loaded with taste. You can dip cauliflower or carrots in it for a fiber-rich snack that can keep you filled until your next meal. You can make this meal more healthy by adding some extra crushed garlic as they help to reduce the markers of blood sugar control like A1C levels. So, this time enjoys yummy cannellini bean hummus while watching the best anime on Netflix.
Chia Seed Bites
Nutrition Facts: 1 piece chia seed protein bites
Calories: 72
Fat: 4g
Cholesterol: 0
Sodium: 14mg
Carbohydrate: 9g
Protein: 2g
Chia seeds are only of the most popular ingredients used in diabetic-friendly recipes. They lend healthful fiber and fat. Crunching these good snacks for diabetics gives you an energy boost making them a satisfying snack. These chia seed bites also contain nut butter which will encourage the feeling of fullness without spiking your blood sugar. You can make these chia seed bites and consume them at any time of the day. It is best to eat them before and after a workout. You can also add chia seeds to smoothies and yogurt for a delicious snack.
Greek Yogurt
Nutrition Facts: 6 ounces Fage
Calories: 90
Fat: 0g
Cholesterol: 10mg
Sodium: 65mg
Carbohydrate: 5g
Protein: 18g
When it comes to healthy dairy foods for diabetics, then Greek yogurt is the perfect pick for you. Some studies present evidence that greek yogurt helps to improve the management of blood sugar levels. In addition to this, it is also good to lower the risk of heart disease (Source).
Greek yogurt contains twice the yogurt as compared to the regular variety. It has amazing staying power to keep you feeling full for a longer time. It will not only help you in balancing blood sugar levels but will also help in weight management. Add fresh berries to your yogurt to add natural sugar to it. For a crunch, add a swirl of nuts or pesto to it. Find it difficult to check the quality of yogurt? Check how to tell if the yogurt is bad.
Spicy Pumpkin Seeds
Nutrition Facts: ¼ cup
Calories: 103
Fat: 7g
Cholesterol: 0
Sodium: 158mg
Carbohydrate: 9g
Protein: 3g
Pumpkins are one of the foods high in iron. Moreover, they are also a rich source of vitamin K, manganese, and zinc. Per ounce of pumpkin seeds contain around 7grams of protein, which means they can wave off hunger in minutes. In case you have a nut allergy, pumpkin seeds are the best alternatives.
Various studies present evidence that pumpkin seeds can help to slow down carb absorption in the gut, which in turn is good to keep the blood sugar level balanced. You can add spicy pumpkin seeds to different dishes like baked goods and salads. They are also loaded with magnesium which makes them a healthy choice to protect heart health.
Tex-Mex Popcorn
Nutrition Facts: 1 cup popcorn
Calories: 44
Fat: 3g
Cholesterol: 0
Sodium: 150mg
Carbohydrate: 5g
Protein: 1g
If you want snacks in lots of volumes, then popcorn is the right pick. To make the popcorn more delicious, you can dress them with your favorite seasonings. Trust me; popcorns are the perfect and healthy snacks for diabetics. The tex-mex variety of popcorns is perfect for turning up the heat. Moreover, you can also add a mixture of romano cheese, oregano, and basil to make a tasty Italian popcorn recipe. Popcorns are complex carbohydrates and loaded with fiber, so they will not blood sugar levels. They are the best snacks for teens.
Fiesta Shrimp Cocktail
Nutrition Facts: 1 cocktail
Calories: 134
Fat: 5g
Cholesterol: 0
Sodium: 115mg
Carbohydrate: 359mg
Protein: 16g
This healthy snack for diabetics will make you feel fancy. It is a delectable appetizer, and you can easily make it for one or many. Shrimp cocktail is loaded with protein, and you can add a touch of peppery choice to it to make it a delicious choice for people with diabetes. You can pair this cocktail with whole-grain crackers to make it crunchy and add some fiber to it.
Ricotta Cheese
Nutrition Facts: ½ cup whole milk ricotta
Calories: 216
Fat: 16.1g
Cholesterol: 63.2mg
Sodium: 104mg
Carbohydrate: 3.8g
Protein: 14g
When it comes to the most healthy snacks for diabetics, ricotta cheese is the right pick. Fill a large spoon of creamy ricotta cheese in a bowl and sprinkle some cinnamon and a little bit of vanilla extra. Then stir it for a satisfying and easy-to-make dessert that is not high in calcium but also protein. If your hunger is high, then add toppings like almonds. They are best to keep the blood sugar levels low.
Final Words
Diabetes is one of the common metabolic conditions. It has become a pervasive lifestyle disease known today. Anyone can get this condition. Diabetic patients should actively eat snacks between their meals to manage the blood sugar levels. Make sure to consume healthy snacks for diabetics too much on something nutritious. Try these healthy snacks and share your experience with us by dropping a comment.