How to Choose the Best Watches for Women in 2020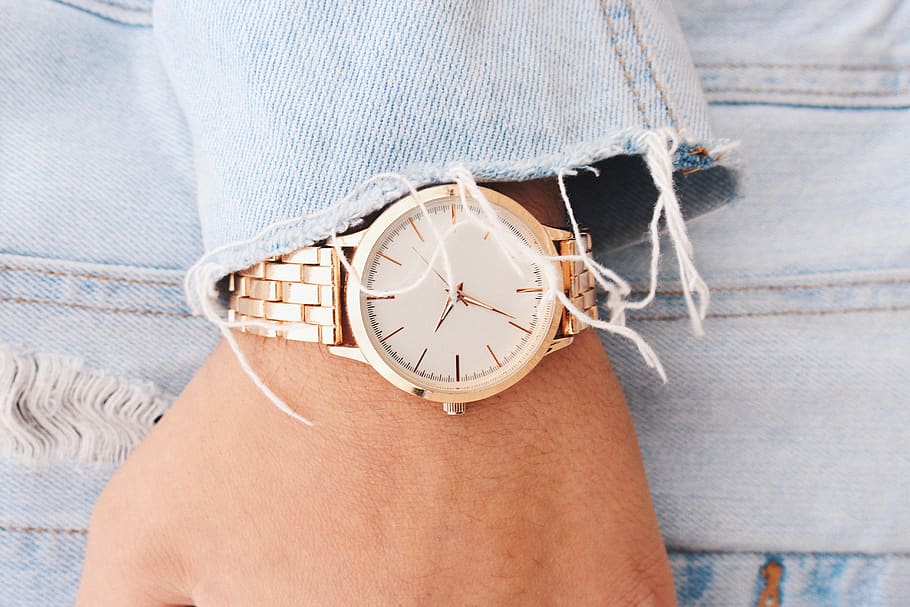 A watch is a style statement and is a wardrobe staple of every modern woman. Shopping for a nice watch can be overwhelming if you are unsure about what you are looking for. A wide range of nice watches for women is available in the market, making it confusing to choose the right one. 
Whether you are buying a watch for yourself to revamp your style or as a gift for your friend, you need to take care of a few things. Now you must be wondering how to choose the best watches for women in 2020? Here is an article with a few tips to help you buy the right wristwatch. 
Consider the Wearer
If you are looking for cheap watches for women, it is essential to consider the wearer. You need to consider whether your lady is an outdoor person. Are you seeking a watch that can suit her field of work? There is a wide range of watch styles that you need to consider. It would help if you considered the wardrobe and lifestyle choices. Below mentioned are some common styles that you can include. 
Women's Fashion Watches – Meant to stand out with beautiful and intricate detailing. The cases of these luxury watches are significant and integrated into the watch's strap that can act as a bracelet. 
Women's Dress Watches – These watches are worn on formal occasions. In addition, this usually contains great details or gemstones. The straps are metal bands or beautiful leather. 
Women's Casual Watches – These leather band watches contain a broad face that is easy to read. These watches can be worn for casual wear. 
Women's Sports Watches – Mean for outdoor use. These watches contain a rubber strap and a digital interface, including a timer. 
Age of the Wearer 
Another important factor to consider while buying a nice watch for women is the wearer's age. For example, if you seek a wristwatch for your mother, it is better to opt for a simple watch with a beautiful metal or leather strap and a small face. You can opt for gold and silver colors as they will match her style better. If you are buying a watch for a teenager, then it would be better to buy a fashion watch with a bracelet wrist and gemstone. It would be best if you bought a watch in her favorite color. 
Choose the Right Material
The watch you buy must complement the wearer's complexion. Most wristwatches contain a metal watch case to protect the insides. At present, stainless steel is the most popular choice. If you want a watch with a more elegant and delicate look, then opt for silver or rose gold watches. These beautiful are more likely to match the complexion of the wearer. If you are looking for a sports watch, it is essential to consider its functionality. These simple watches are made of rubber and are available in different colors. It is better to stick to the black color as it looks classy and matches almost all the sportswear. 
Consider the Movement
If you think that women do not care about how a watch functions, you are wrong. There are mainly two types of movements for women's watches: Quartz, mechanical, and automatic. 
Mechanical watches are considered old-fashioned, but they are more high-tech and exquisite. At present, the watches with quartz movement at the most understood. If the wearer you are looking for the watch is an enthusiast, then it would be better to opt for an automatic watch. Quartz watches are affordable as compared to automatic ones. 
Take Style and Shape into Consideration
It is highly essential to consider the shape and style of the watch. Circular shapes are the most popular ones. However, there are other shapes in the market, like triangles, squares, and rectangles. There are even watches with two different shapes, like having an inner triangle and an outer circle.
There is a wide range of watch styles like elegant style, luxury watch, sport look, or casual style. An amazing sporty watch is stainless steel or might also have a rubber strap. A luxury watch can match any dress. 
Gemstones and Crystals
Many watches contain a crystal or gemstone cover on the watch's casing. There are three types of crystals used in the watches: Minerals, Sapphire, and Plexiglas. It is better to opt for Sapphire crystals. Watches with plastic casings are less expensive and are prone to breakage and scratches. 
On the other hand, sapphire and minerals are scratch-resistant and do not break easily. Diamond gemstones are the most expensive and are mostly present in luxury watches.
Dial and Strap
Typically, you should consider buying a watch having a dial that is not too big or too small for the wrist size of your lady. A dial having a diameter from 28 mm to 38 mm would be fine. Most women prefer wearing a watch having a size between 34mm-38mm. In addition to this, you also need to consider the wrist size of the wearer. 
The strap of the wristwatch is another important factor to consider. If you plan to buy a simple watch for a teenage girl, then opt for a bracelet strap. Leather watch bands are stylish, elegant, and classy. Watches with rubber straps are best if you are seeking a long-lasting watch.  
Brand
Selecting the right watch brand is also important as it helps to avoid buying poor-quality watches. In addition to this, you should not buy cheap watches for women available in the market as they are poor in quality. It is always good to shop from brands known for selling high-quality timepieces. In addition to this, it will help you avoid duplicates that are widely available in the market.