The Best Men Fall Shoes to Take up Your Fashion Game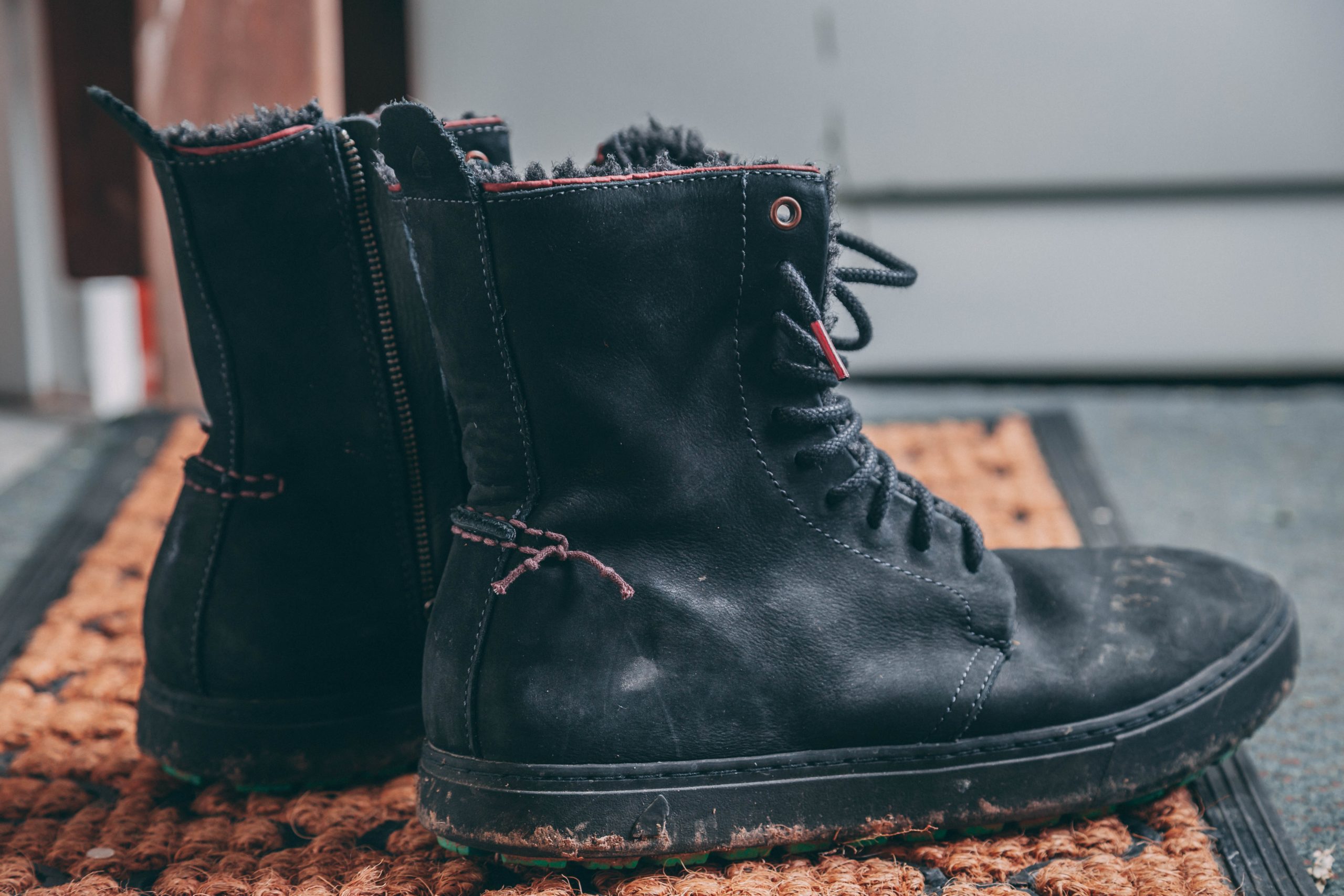 Have you ever thought about your wear in winter? They are just extraordinary, whether you want to get hot woolen coats, sweaters, sweatshirts, shirts, or some of the classy jeans and pants. Winters are where you can put all of your fashion and styling skills. Apart from these wears have you ever thought of "what to wear in the foot'? Yes, when it is the month of fall, all we have in our mind is men's fall shoes.
If you are worried about getting the best fall shoes to wear, then there is no need to continue the worries. The following article consists of some of the best fall shoes for men in 2020.
Best Part Of Fall Shoes
Every shoe should match the cloth and design quality of the cloth you are wearing. When we talk about spring and summers, the clothes we prefer are quite lighter and are made up of cotton most probably. Moreover, the type of clothes we usually wear in winter is bulky, i.e., cardigans, sweaters, coats, etc. Therefore, your shoes should match your clothes' bulk level, which ultimately directs a person towards fall shoes.
Fall shoes match the level of threading and clothes of the autumn. Whereas, you can also go for sneakers or loafer shoes with thicker socks. However, the following are some of the best fall shoes for men to wear in the month of autumn.
Chukka Boots
With the help of producers and shoe creators, chukka boots have a variety of colors and designs. You can get a leather chukka boot or a suede one; options are never less. Whether you want some class to fall when you walk, or you want to bring out that casual look at a party; chukka boots have all in them. The following are some of the chukka boots, which are a good option to wear in autumn.
Clarks Bushacre is the ones that interpret the old British style shoes. British troops usually got these kinds of footwear in North Africa at the time of World War II. Bushacre is more casual and comfortable leather boots of the same size. You can wear these fall shoes and feel the zeal in yourself of the British era. Men's fall boots are extremely great, not only in look but also in comfort, during autumn.
When it comes to a value pick for chukka boots, you can never find a better option than Scout from Thursday Boots. It is just more than outstanding, not much casual, like a desert boot in terms of formality. Moreover, it is not a dressy chukka boot that you can go within a meeting or seminar, placing a bow or a tie at your neck.
If you are looking for a shoe with some semi-casual and proper formal look, then these are the ones you are looking for. Get them onto your feet and enjoy the class of these fall shoes.
When it comes to some of the dressy picks in chukka boots, then Ace Marks is the one that no one can't neglect. These Lorenzo chukkas are Italian made and extremely dressy. These are made up of calfskin leather and provide "Blake flix stitch" artwork to the shoes. That makes it lighter in weight and makes it a pliable boot for a whole year.
Lace-Up "Work" Boots
Well, when we talk about the Lace-up fall work boots, then there are two varieties of it. First are the ones which a person indulged in construction work wears, and the other one is the one about which we write in the men's fashion. These fall boots keep you quite safe from the cold and make you look stylish too. 
In winter or autumn, we usually wear coats, sweaters, or jackets. The bulk of these wears need to be leveled up by your footwear. In such cases, lace-up work boots are the best option you could ever get. If you are looking forward to a minimal shoe collection, then go for them. Whether you wear henleys, flannel shirts, vests, leather coats, and jackets, these fall shoes pair them at a different level of style.
Eastland High Fidelity Cap Toe is the one which constitutes the budget pick of these types of shoes. They look extremely handsome and bold in the foot of a guy. If you are the one who wants budget-friendly Work fall shoes, then undoubtedly pick them up. They will cost you less than $100.
However, if money is never an issue with you, then Thursday Boots Captain will surely suit your personality. Quality, cork-bed midsole, and chrome tanned-leather of this fall shoe speak well for itself. These boots are not only comfortable but are also classy. They are not among the Great cry little wool collection of shoes.
Grant Stone Diesel is the best "Work" fall shoes in the category of splurge picks. Its sleek design cherishes the eyes of the viewer and the owner. Denim jeans and Diesel Work shoes are a proper combination of style and class together.
Moccasins
Yes, its name is quite hard to pronounce and spell, but its comfort and style don't make it look hard enough. The name is derived from the early 1600s and means the construction of the shoe. There are various types, sizes, and shapes of these shoes. You may think of loafers sometimes when you look at the moccasins.
Minnetonka Camp Moc is the best budget pick when we talk about the moccasins. Camp mocs are extremely praised for their budget price and quality. You can wear socks or even wear them barefoot if you want.
However, L.L.Bean Jackman Ranger Moc has also made its name popular in the market of high-value fall shoes. Whereas, if you are looking for splurge ones, then Rancourt & Co. is the best you can go for.
Brown Minimal Sneakers
Trying a brown colored sneaker in autumn is an extremely good choice. Wearing white sneakers all of the seasons might turn you bored; in that case, wearing brown colored sneakers will change your mind. Gum soles in brown sneakers look quite exotic and impressive.
Cole Haan Grand Crosshurt is one of the most favorite brown minimal sneakers for their budget price of $50. Now, after knowing its price, you might have got some idea about its quality and soles. They are not extremely great, but they are good when searching for budget-friendly and normal purposes.
However, if you have a higher budget, then Beckett Simonon Reid is the one you are looking for. These fall shoes attract the eyes of the audience and give your style a classy look. These fall shoes have great finishing and comfort. Their price ranges below 200$.
You might have heard of the Koio Capri Mocha, yes, the deluxe ones. The best you can get in the splurge edition. They last for a very long period and feel premium and quite comfortable.
Multicolor Trainers
Multicolor is the most trending shoe type for the past few years, and everyone wants to walk with trends. Therefore, some multicolor training fall shoes are also a great option when we talk about shoes to wear in autumn. Their chunky look and multicolor design often attract the eyes of the people.
If you are looking for budget-friendly multicolor fall shoes, then go for Onitsuka Tiger Mexico 66. They are not cheap, but you can never get a better option in the world of colorful fall shoes than them. They probably have green, red, blue, yellow, and grey as the color options on offer.
However, if a chunky budget is never a hurdle in buying your favorite style, then go for a New Balance 574 V2. Its look is enough to define its price and quality. Its sole is something that you crave in every shoe. One more amazing thing about this shoe is that it is available in a variety of colors.
Nike Killshot V2 fall shoe has also been quite popular in the market, not only because of its color variants but also it's quality. Its sole has a different color when compared to its lace and body parts. Go for these fall shoes if you have no problem in fighting the budget.
Suede Bluchers
Blucher style fall shoes are the ones on which you can rely upon in every century. They are quite comfortable and are made up of wool, cashmere, and corduroy.
However, if you are looking for some of the budget-friendly bluchers, then Eastland Fairfield is best out of all. They have a brick-red rubber sole with them, which provides a different look to this shoe.
Whereas, if you are looking for a value pick, then Thursday Boots Statesmen are the ones. Their premium quality and comfort is the thing you can never find in something else.
However, wearing these shoes in summers without a wash may lead to smelly feet. Using the right home remedies for smelly feet can help you to get rid of the issue.
Final words
When it comes to men's fall shoes, then there is a large variety of fall shoes. However, some of the best are mentioned in the above article. If you are looking forward to buying one, select from the above men's fall shoes and boots. The choice you will make from the above section will not let you regret your purchase. 
I hope you liked this article, for more such articles stay connected to us. And, don't forget to drop your review in the comment section.