Various Types of Curtains You Can Get For Your Home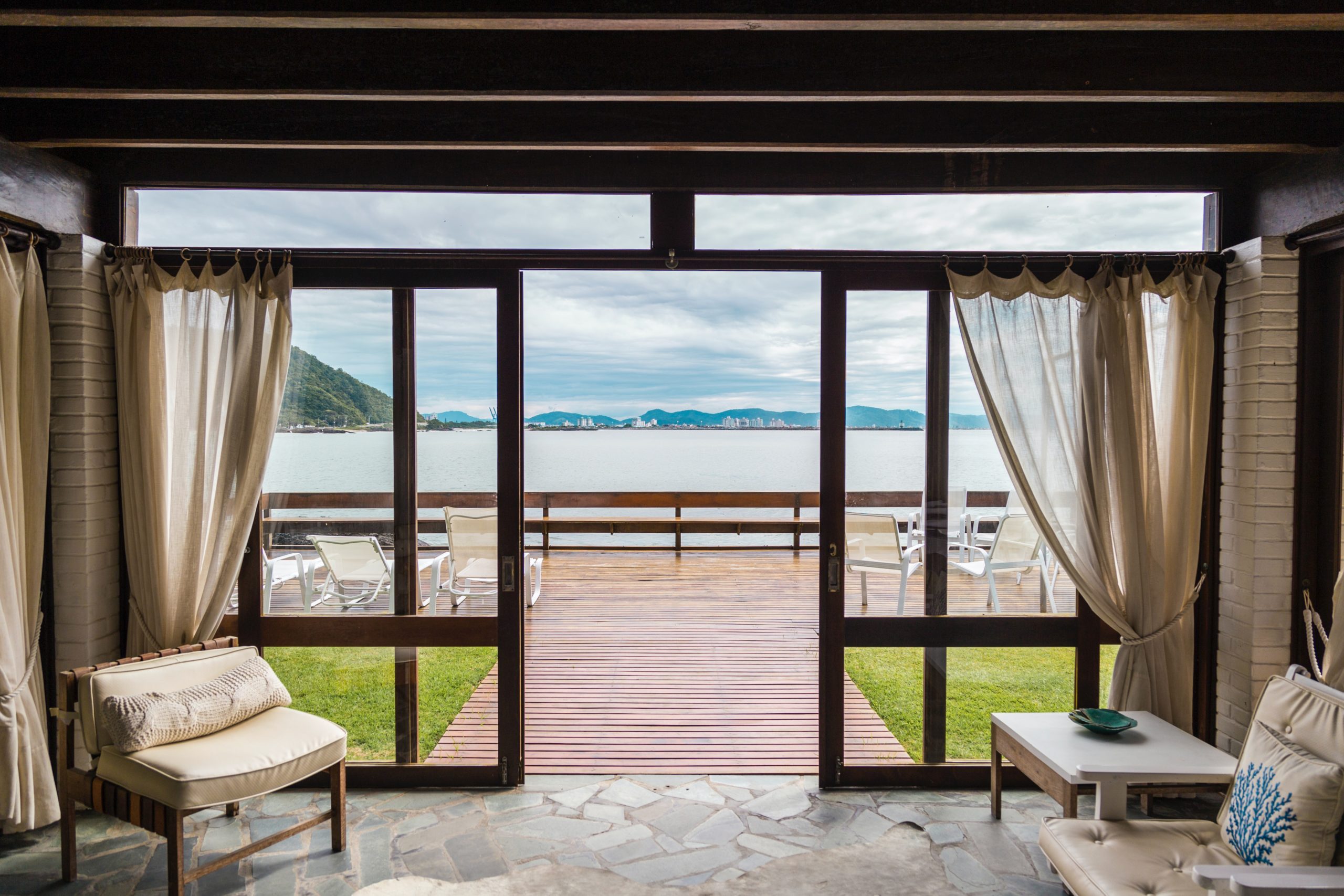 Do you want curtains to add something fancy to your home? Or do you want curtains for added privacy? Well, we agree it can sometimes be confusing as there are numerous types of curtains available in the market.
This is why knowing what you need and which types of curtains suit your need best is what can make the change. Knowing the difference between various types of curtains will also help you to save some bucks while making it easy to choose the best that suits your needs.
In the article, we have prepared a list of some of the best curtain options which you can get for your home. The good thing is that most of these curtains in the article are selected on different criteria like price, uses, designs, and more.
Panel Pair Curtains
The panel pair curtain design features a pair of two curtains. These curtains in this design are separate from each other. These types of curtains are mostly popular with contemporary and classic style home interiors. In such types of curtains, you can also create a symmetrical look by simply typing the window curtains in the middle.
This type of curtains is more popular for use as door curtains. However, you can also use them in the form of window curtains.
Single Panel Curtain Design
In the single panel styles of curtains, there is a single curtain that covers the entire area. These types of curtains are more popular for use as window curtains.
In this design, you can pull the curtain to either side of the window for opening or closing. For an asymmetrical and modern look, you can also tie these curtains. The good thing about this design is that it is a timeless design, so you can try it without worrying about the changes in design with time.
Window Treatment Set
A window treatment set is a combination of many things, which include everything that you will need for the complete treatment of a window.
In a window treatment set, it includes two curtains along with a valance. Some of the curtains for the home also include other accessories like curtain rods and tiebacks. In rare curtain cases, the set also includes pelmet.
Valance
A valance is a type of short curtain which hangs on the other curtain's top. These types of curtains are an optional addition for decorative purposes in the home.
The valances are a great way to complete a look at the curtains. They can also be one of the most artistic pieces of curtains which you can get for your home. The good thing about the valances is that they are mostly available with the window treatment set. But you can also get them separately for adding them to your old pair of curtains.
You can also use the valance curtains without any additional curtain along with window blinds. They are also a good option if you don't want something to cover the full window.
Window Scarf
The window scarfs are a similar thing to the valances. The only difference between the two is that the valances are short in size while the window scarf is a long-sized piece.
A window scarf is a type of curtain fabric that hangs from the top side of the window. The window scarves are added with the curtains as well as without curtains. They are a great way to create a dramatic look in your home. So, if you want curtains for the home to have increased curb appeal, then a window scarf can be your go-to option.
Liner
The curtain liners are another type of optional addition to the window curtains. These are used for providing more versatility to the curtains. They help the curtains to turn into lined curtains effectively.
The addition of a liner to the sheer curtains is also a popular option because this provides additional privacy along with durability. The liner does this without actually disturbing the attractive curtain design. Other than just being a beauty and privacy addition, the liner also has other features to offer. It helps in noise blocking and also insulation.
Sheer Curtains
The sheer curtains are a kind of semi-transparent option. These types of curtains provide daylight inside the room during the day, even when curtains are closed.
One downside of the sheer curtains is that they provide only a minimum amount of privacy. So, they are more like a decorative curtain than a privacy addition. You can get the sheer curtains for your dining room or living room where privacy is not that much a concern. For an additional outlook with the sheer curtains, you can add some liners with them. This will help in creating an additional decorative effect with your curtains.
The addition of the liners into the sheer curtains will also help you to add some more privacy to these curtains.
Blackout Curtains
The blackout curtains are a perfect option if you want window curtains or door curtains for privacy. They are also a good option for bedrooms as they allow the least amount of light to pass through them.
These types of curtains are made using heavier kinds of material and often come with built-in linings in them. The blackout curtains are a great option for bedrooms, theatres, den, or any other place where keeping out the light is the purpose of curtains.
These are some of the popular types of curtains which you can get for your home. The good thing about getting the curtains is that they are decorative and also serve various other purposes like privacy and noise reduction.
Final Words
There are various types of curtains available in the market, but getting the one which suits your needs best is what must be your priority.
For this, the first thing you need to do is identify what you want from a curtain. Once you do that, the next thing which you will need to do is knowing the various types of curtains as it will help you select the one which serves your needs.