Best Baby Clothes Brands for Your Little Ones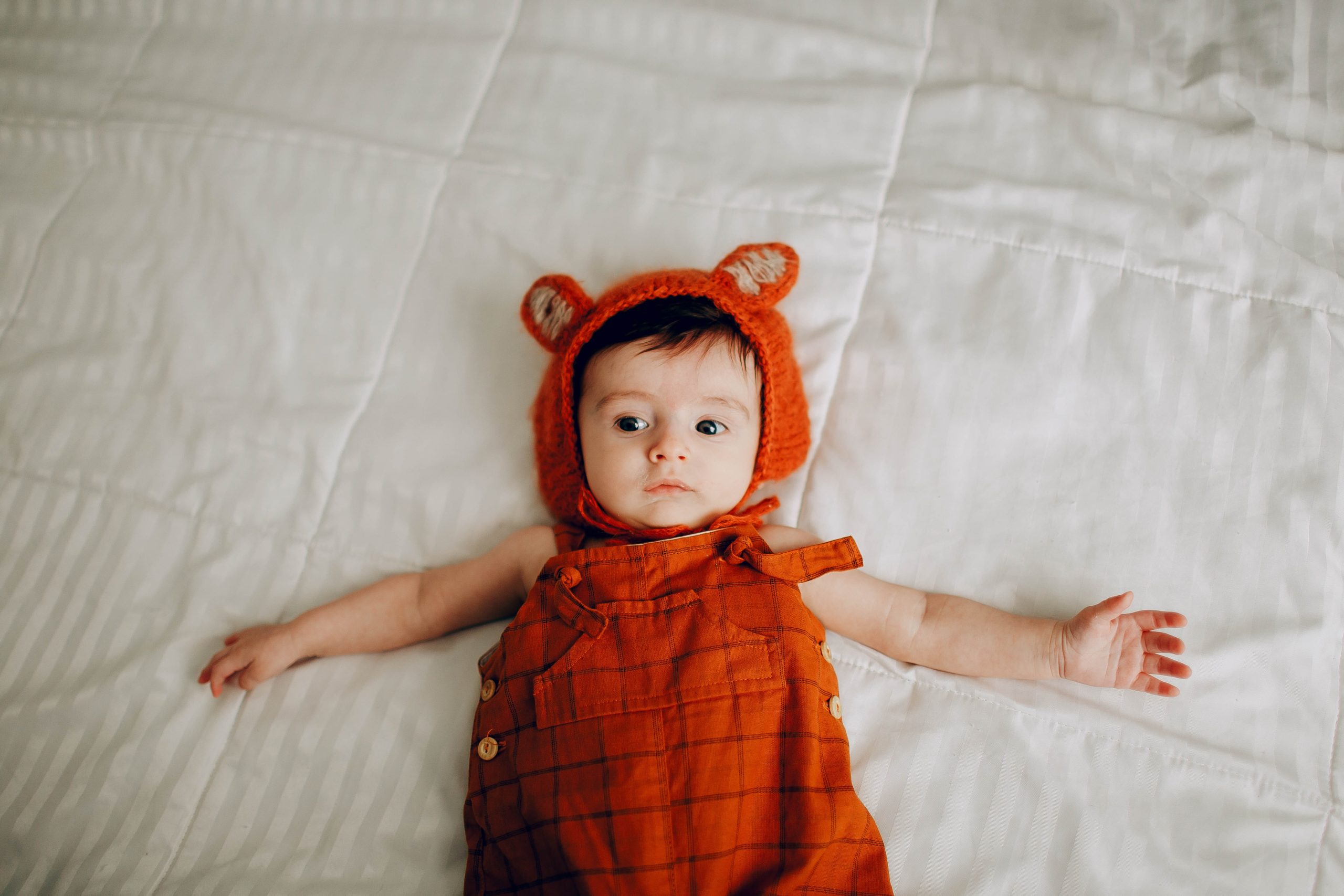 Becoming a parent is one of the most beautiful experiences in life. You experience new feelings, and with that, you want to make sure that everything you use for your baby is cute, adorable, and safe. In the list of this cute kids stuff, the baby clothes are first on the list. So, we have rounded up a list of the best baby clothes brands offering clothes that are safe and better for your child's skin.
Read More – Best Baby Teething Gel
Best Baby Clothes Brands
Babies come to your life with small bodies, tiny fingers, and cute little cheeks. Moreover, they have the softest skin one could ever imagine. Whether you want to dress your baby for function or fashion, dressing your little one can be really exciting. You need to make sure to use right toys, right tummy time mats, and clothes so that everything is safe around them.
Here is a list of the best baby clothes brands that are budget-friendly and offer high-quality, functional, and best clothes for your newborn.
Best Baby Clothes Brands for Onesies
Onesies are the most functional baby clothes. They cover the body of your little ones properly while allowing proper body functioning. Apart from this, babies look highly adorable in cute little onesies. Onesies are classic baby clothing staples, and for some good reasons. They are highly comfy and easy to get on and off, inexpensive, and can be styled in a wide range of ways.
Hanna Andersson
If you are looking for a brand that offers matching sets of Pajamas for the whole family, then this one's for you. It is popular for its matching sets of Pajamas. For baby clothes, this brand offers knit cotton baby pajamas and bodysuits in different colors and fun prints.
Most of the onesies and bodysuits come in striped and plain options. They are functional, fit to the body but stretch so that diapers could be adjusted. These onesies and bodysuits range from size for 0 to 3 months babies to 3T. Trust me; you are going to love the soft fabric and unique patterns of the clothes for your little ones.
Gerber Childrenswear
Let me tell you one interesting fact: "Onesies" is the name trademarked by Gerber, and it has been around for around 30 years. The brand offers super-soft baby bodysuits in a wide range of cuter patterns, size ranges, and styles which makes it one of the best brands for baby clothes. The brand offers the right value for money.
One of the most interesting deals about Gerber is that it offers a range of sets of onesies in boys, girls as well as gender-neutral colors for kids from birth to 5T. The brand also offers larger sets made of different sizes so that you can get the right fit as your baby grows.
Burt's Bees Onesies
You are going to be a fan of Burt's Bees onesies and bodysuits. The best thing about this brand is that it offers organic cotton bodysuits, playsets, and pajamas in a wide range of seasons and cute patterns. The cherry on the cake is the gender-neutral color of the clothes. Another amazing thing is that the bodysuits also come in multi-packs.
The fabric of the clothes is certified by Global Organic Textile Standard. The most amazing thing about fabric is that it is durable and ultra-soft. The cotton used is organic, so no synthetic fertilizers or pesticides were used to grow the cotton, which makes the fabric best for the baby's sensitive skin. Plus, you will be happy to know that the pricing of this baby clothes brand is highly affordable, which makes it the perfect pick.
Best Baby Clothes Brands for Newborns
Babies have cute little fingers, tiny toes, and small hands, which makes it a little bit difficult to find the right clothes. Newborn clothes are the best choice for your newborn kid as they offer the best fit.
Kids have the umbilical cord for some weeks, so you have to be more careful while dressing the baby. Newborn clothes like wrap tops and one-pieces are easy to get on and off, which makes them the right wardrobe choice. Here are some of the best baby clothes brands for newborn clothes without awkward buttons or rough seams which could harm the skin.
Gap Baby
Gap is one of the best baby clothes brands for newborn clothes. It offers newborn clothes in different sizes and styles labeled "upto 7 lbs." The colors of the clothes are calming and pastel. You can find a wide variety of soft fabrics. Moreover, the brand offers an amazing mix of at-home wear like onesies, footed sleepers, and on-the-go choices like overalls and dresses.
Make sure to keep your eyes open for savings events and sales so that you can buy newborn clothes at affordable prices as the baby will not wear these clothes for a long time.
Monica+Andy
This one is a new brand in the world of newborn clothes. It offers a wide range of fashion-forward options, which makes it an ideal choice for the best baby clothes and specifically newborn clothes.
The brand offers clothes made from organic cotton, which is the best fabric for your cute one. It is becoming popular for its kimo-style rompers and tops, swaddle blankets, and cute newborn hats. Monica+Andy also offers layettes (newborn essentials) for people who love lively patterns and prints for their kids.
More
If you are looking for newborn clothes made from sustainable material, then MORI is your brand. It is a UK-based brand that offers top-notch baby clothes that are soft and made from sustainable materials. This specialty makes this brand stand out in the crowd.
The clothes are made from bamboo and organic cotton, so they are highly breathable, soft, and thermoregulating to keep your little one at a comfortable temperature. The brand offers cute pajamas, bottoms, and tops in classic patterns and adorable prints in different toddler sizes. Trus me, once you try this newborn clothes brand, it will become your favorite.
Best Organic Baby Clothes Brands
Like there are organic makeup products and organic baby powders, there are also organic clothes.
What if you find brands that offer the best baby clothes while limiting the potential chemical exposure of your child? Sounds interesting, right? There are some brands that offer organic baby clothes which are not only suitable for your little ones but also have lower negative environmental effects.
Kate Quinn Organics
The brand offers beautiful bamboo and organic cotton baby clothes in a wide range of nature-inspired and modern prints. The cherry on the cake is that you can get various gender-neutral options in this brand so you can start shopping for organic newborn clothes during your pregnancy also without worrying about your kid's gender.
The brand uses bamboo, which is a profoundly sustainable plant. It can grow quickly without any requirement for irrigation or pesticides. It also uses organic cotton to make the clothes. The cotton is GOTs certified and is grown as sustainable farming princes. Therefore, the organic clothes offered by the brand are safe for your little ones as they are free of harsh chemicals.
Finn + Emma
This is one of the best brands for organic baby clothes. It offers baby clothes that are GOTS certified and prides itself on its quality offerings. The clothes of this brand are made from organic cotton and eco-friendly, non-toxic dyes. Moreover, the clothes have modern prints which make them great for both girls and boys. If you want eco-friendly baby toys also, then the brand has got you covered.
Jazzy Organics
This organic baby clothes brand has a mission to offer organic cotton options for kids with supporting safe and sustainable farming practices. It offers the best baby clothes for kids from o to 12 months and up to 4T.
It is one of the best baby clothes brands that offer a savvy and slim collection of bodysuits and rompers. The rompers have cuffs so that you can fold them if your baby is small, and then you can unfold the cuffs when the baby grows.
Best Brands for Gender-Neutral Baby Clothes
Whether you want to keep the gender of your baby surprise or just over the clothes with blue bears or pink butterflies, there are many brands that offer gender-neutral baby clothes.
Tootsa
It is a British brand that offers adorable baby clothes; It offers a wide range of unisex clothes, including rompers, bodysuits, dresses, t-shirts, outerwear, and sweatshirts, which makes it ideal for all types of baby clothes. You can find various bold and fun patterns in this brand that can be worn by girls and boys alike. Trust me; if you are looking for unisex baby clothes, then this one is the right pick for you.
Primary
If you want baby clothes without any slogans or logos, then you should opt for Primary. It offers basic baby clothes in a range of solid colors, gendered prints, no ruffles, and no-frills. Now you must be thinking about which clothes this brand provides? It offers an amazing range of pants, bodysuits, t-shirts, and pajamas.
Moreover, the brand also allows you to create the whole wardrobe of your kids in your favorite colors. You can opt for different bright colors to get the best baby clothes. It offers affordable onesies, rompers, pajamas, t-shirts, bodysuits, and more.
Pact
Pact is one of the best baby clothes brands. It offers unisex baby clothes made from organic cotton. The clothes are manufactured ethically in a fair trade factory. The gender-neutral baby clothes offered by this brand include bodysuits, bottoms, sleepwear, and tops.
You will find simple silhouettes and rainbow colors in the clothing range of this brand which makes it suitable for both girls and boys alike.
Best Brands for Winter Clothes
During winters, people often find it difficult to find the right clothes for their babies. You need to buy clothes that are functional, cute, and keep your baby warm. In the below-mentioned brand, you will find a wide range of cute options.
Patagonia
Though the price of the best baby clothes by this brand maybe a little bit hit, it offers technical outdoor winter clothes to keep your baby warm no matter the weather. The brand offers clothes in cozy materials and cute colors, which makes them the right pick for your little one.
The high-quality gear of Patagonia comes with an "ironclad guarantee," so you can return the cloth if you are not happy with the repair or replacement. One best thing about the winter baby clothes of this brand is their quality which is simply unbeatable. It even offers reversible buntings featuring wind-resistant coating and zippers so that you can easily change the diaper.
The North Face Kids
This one is a classic brand when it comes to the best brands for baby clothes. It offers a wide range of outdoor options like storm jackets, fleece hoodies with cute bear ears, and thermal buntings to keep your little one warm during cold weather.
The winter collection of this brand also includes baby accessories such as socks and hats. Opt for buying winter baby clothes in the off-season so that you can get the best baby clothes at an affordable price.
Tips to Consider When Buying Baby Clothes
Babies are cute, small, and sensitive, so you need to be careful with everything around them. When buying baby clothes, you need to consider a wide range of things to make sure that the clothes are the best ones for your little ones. Below mentioned are some tips that you can follow when buying newborn clothes.
Keep it Simple
Always remember that basics are the best. Avoid baby clothes with lots of ruffles, buttons, and other extras. They may be cute but not comfortable or functional for everyday life. Save such clothes for special occasions. For everyday clothes, opt for simple pajamas, onesies, and pants/leggings that are comfortable for lots of sleeping and eating.
Emphasize on Fabric Option
There are different types of fabrics when it comes to the best baby clothes. However, make sure to pt for baby clothes brands that offer organic baby clothes. These clothes are made from organic cotton and fabrics, which are grown without toxic chemicals, which makes them best for your baby. The clothes tend to be safe for your baby's skin. Linen and cotton fabrics are perfect choices as they do not trap moisture against the skin for babies.
Give Importance to Function
When buying baby clothes, make sure that it provides access for easy functioning and diaper changes ahead. The same is the case for nightclothes. Therefore look for sleepers and onesies that offer handy snaps and zippers.
Be Careful with Budget
A wide range of prints, patterns, and colors are available in baby clothes, which often makes it confusing. Always keep in mind that your baby would not be able to wear the clothes for more than 3-4 months as the baby grows quickly. So, it is better to opt for affordable options.
Buy clothes from the best baby brands during sales or off-season. It will allow you to get the best baby clothes at affordable prices.
Opt for Neutral Colors
When it comes to buying newborn clothes, consider options that can last longer for more than one child. Therefore, it is better to opt for clothes that offer colors and prints suitable for girls and boys alike. There should be no rule like blue is bold and pink is cute.
Final Words
So now you have lots of options and baby clothes brands to get the right clothes for your little ones. When in a double, make sure to opt for clothes made from organic fiber and are comfortable for babies. The rest of the things are upto your budget and preferences. Now, what are you waiting for? Go shopping, and do let us know about your favorite brand by dropping a comment.